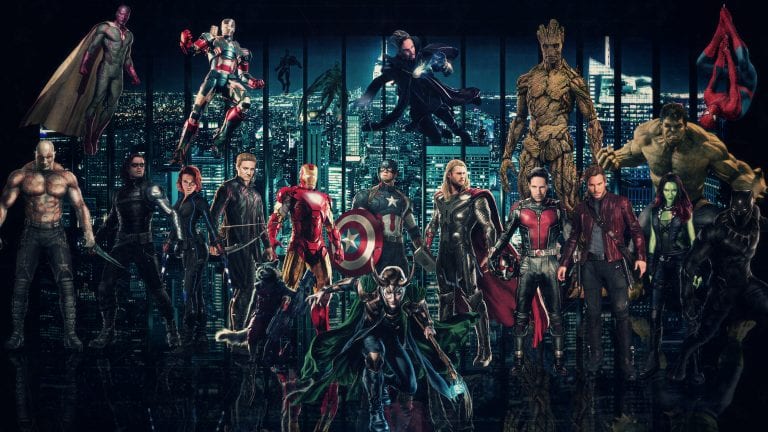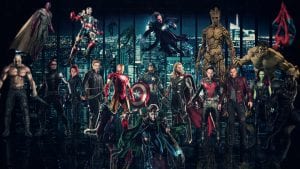 We've all been waiting. It's finally here. The theatrical release of Captain Marvel. Brie Larson and the rest of the crew have some mighty big shoes to fill, considering that the last Marvel Cinematic Universe (MCU) films to come out were Avengers: Infinity War and Ant-Man and the Wasp, and the former dropped a bomb on the whole universe. Well, more of a snap, but same difference, right?
In honor of Captain Marvel, it seems like the right time to do a Marvel poll. Which movie do you think is the most…wait for it…marvelous of the whole bunch? This can be based on anything at all, from OG (Iron Man) to Oscar contention (Black Panther) to the funniest (Ant-Man or Ragnarok in my opinion) to your favorite characters (Rocket and Groot by a million miles) or the most devilish villains (Ultron? The purple guy?). You decide.
Our poll takes the form of three different stages. The movies came out in what is now known as the three phases. So, you must decide which is the best of each phase. Once the winner is decided, we might just have to hold a new poll to decide the winner of the entire MCU…
Also, Captain Marvel is included in this list, because the movie will be out soon enough. If you take the poll after it's out, even better!
Well, that's it. The fate of the Marvel Cinematic Universe is now in your hands. Or thumbs, probably. So, go ahead and tap (or snap) away!
Question of

Phase One

Captain America: The First Avenger

Question of

Phase Two

Captain America: The Winter Soldier

Question of

Phase Three

Captain America: Civil War

Guardians of the Galaxy Vol. 2
Share this post on your Facebook, Twitter, or Pinterest page with the easy share icons below.
Neal Tucker is one of the world's most engaging Disney influencers, with thousands of views and responses across his blog, podcast, and social media profiles every month.
Get started with more D Is For Disney content here
Join over 7,000+ subscribers and followers of D Is For Disney with Magic Mail. And always feel free to send Neal a message here.