Mulan fans rejoice! The time has come to watch the live-action remake of this classic Disney favorite. Follow along as we take you through the process of getting Disney Plus Premier Access so you can be sure bring honor to us all!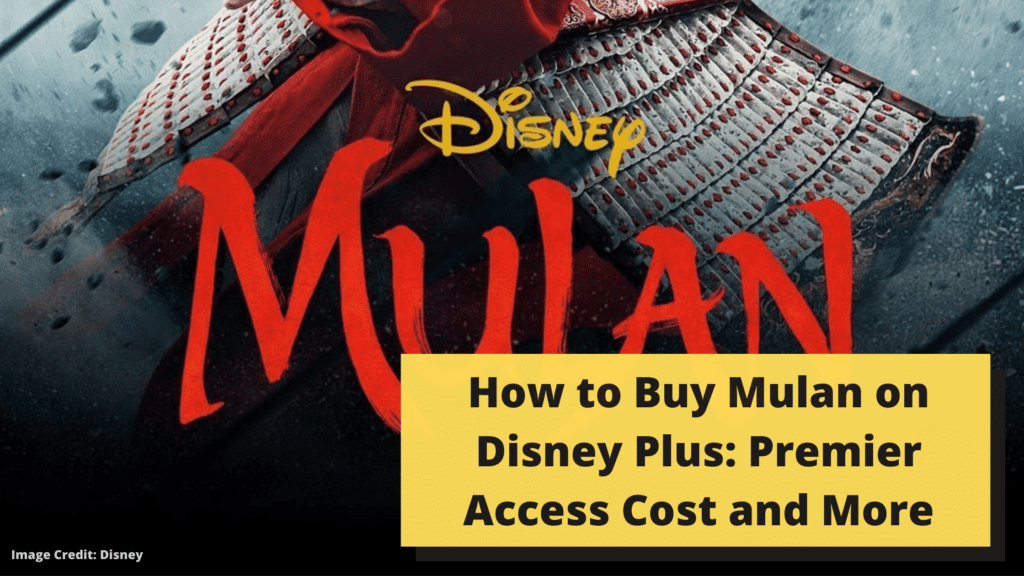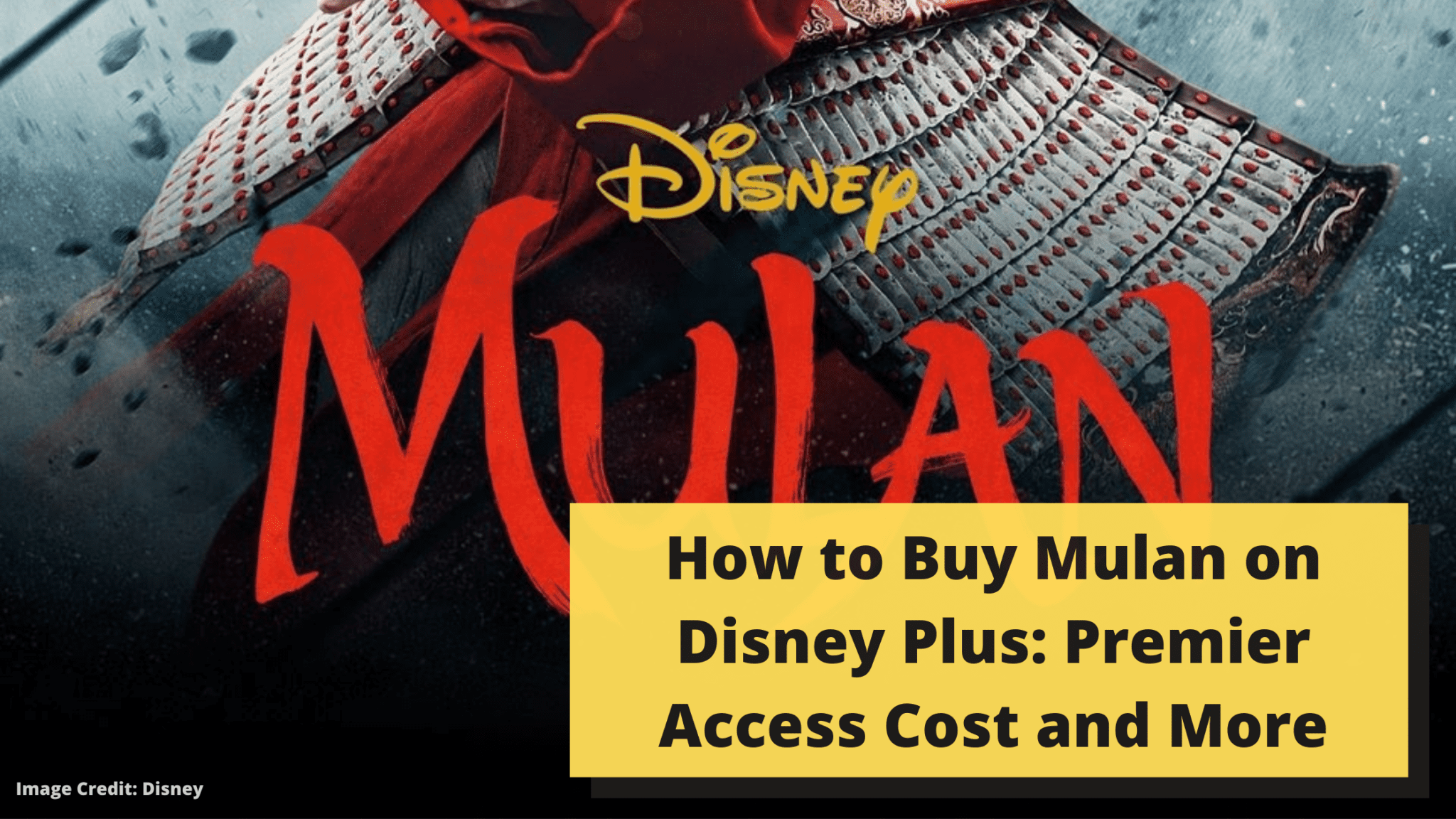 How to Buy Mulan on Disney Plus Premier Access
If you want to know how to get Mulan on Disney+, then you're in the right place!
Here is exactly how much it costs, and below you can read about exactly how to buy it on Disney Plus. Plus, if you want to watch the trailer, you can see that at the bottom of this page, too!
So…
How much is Mulan on Disney Plus? On September 4, for a one-time fee of $29.99 you will be able to purchase the live-action film on Disney Plus.
You might also wonder…
When will Mulan be available for free on Disney Plus? December 4. That's the day when it will be included in the price of your normal Disney Plus subscription.
Just be sure to avoid those pesky spoilers!
To Pay or Not to Pay
Speculation about the release date and circumstances of Mulan have been circulating for some time now.
The rumors really got going since the global health crisis shut down movie theaters back in March.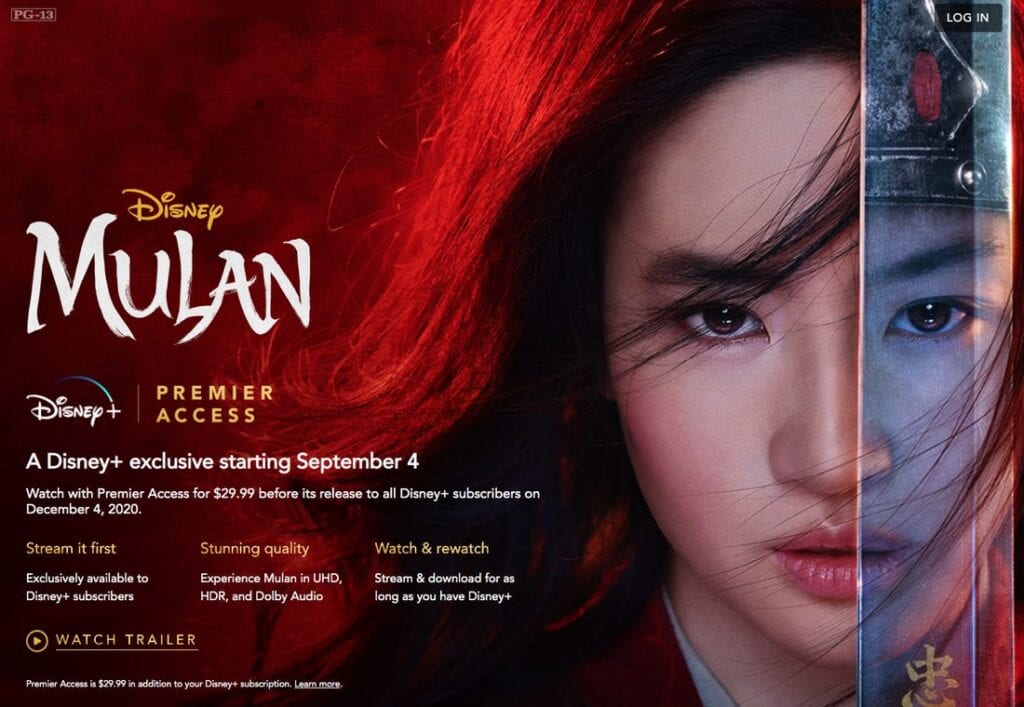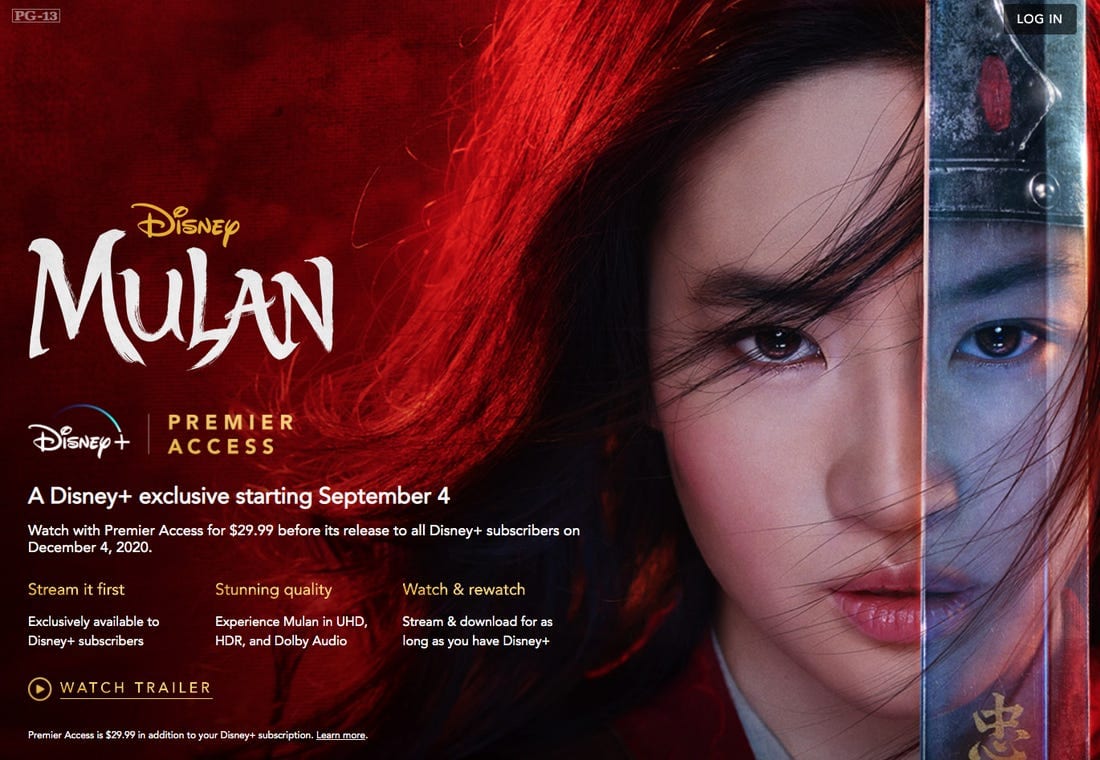 A few weeks ago, Disney released the news that Mulan would be sent straight to their streaming platform, Disney Plus. The only catch was subscribers would need to pay an additional $29.99 in order to watch the anticipated remake.
This seemed to be the only option for viewing, leaving some fans with the decision of spending the extra money, or waiting and hoping that a free release would happen in the future.
Now, the hopes of many have been confirmed…
Disney+ revealed Wednesday that access to Mulan will be granted to all Disney+ subscribers, on December 4th, 2020.
This poses a question for those looking forward to viewing the film: Should you spend $29.99 now, or should you wait three months to watch?
What Is Premier Access & How to Sign Up
There are some perks to be considered for paying for what Disney+ is calling PVOD (premiere video on demand release). 
Note: This might sound a little bit familiar to you. VOD is an industry standard term for Video On Demand.
If you purchase access to the early PVOD release, Mulan will live on your account, and you will be able to view it as long as you maintain your subscription.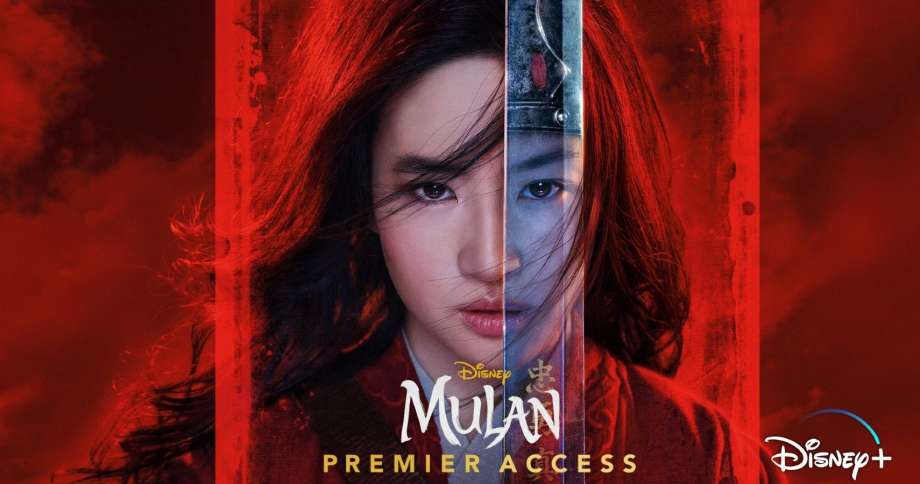 How to Purchase Mulan and Disney Plus Premier Access on Disney Plus
On Friday, September 4, login to your Disney Plus account.
Here's how the Disney Plus official help site describes it:
"If you're already a Disney+ subscriber, follow the steps below to get Premier Access to Mulan:
 Log into Disney+ at disneyplus.com
 Select Mulan (either by searching or from the home screen)
 Click GET PREMIER ACCESS (it's the gold button below the title)
 Confirm the payment using your stored payment information, a new payment method, or your third-party in app purchase.
 Once the payment is accepted you will return to the main screen and have the ability to select PLAY (you can also watch Mulan on any of your preferred devices linked to the account).
 Click PLAY to begin streaming Mulan with Premier Access! You can watch on any Disney+ supported device."
What About Phones and Mobile Devices?
If you buy Mulan via Disney Plus on your Apple iPhone or Android device, it will work just like a normal in-app purchase.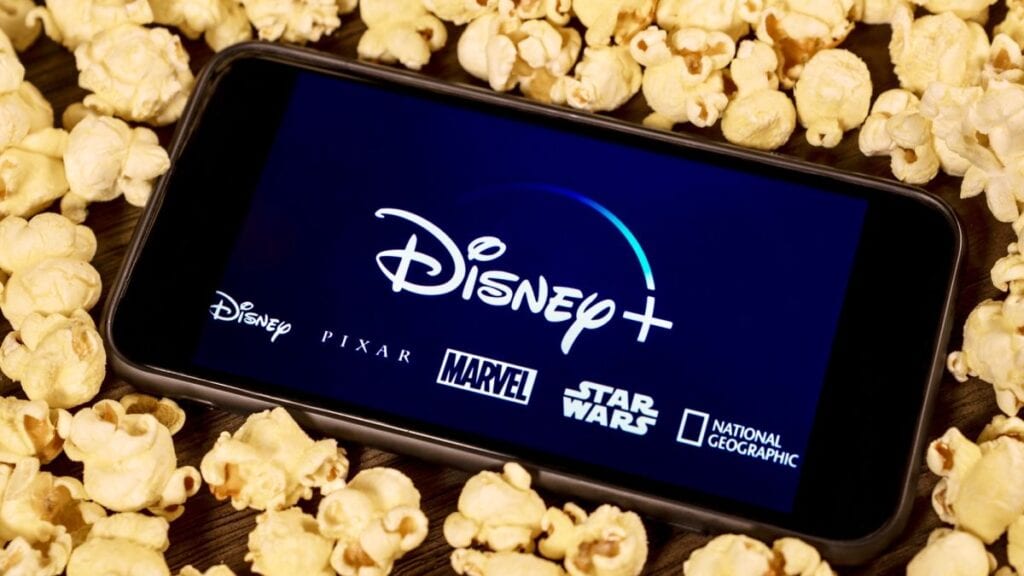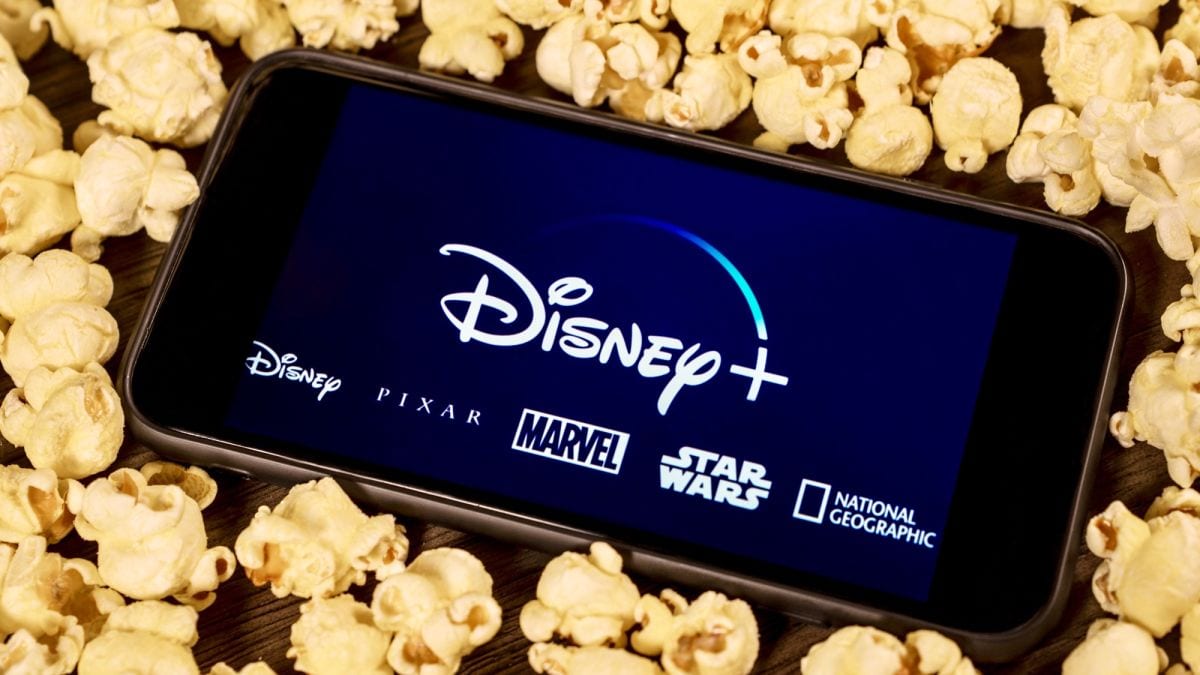 Now, you will be able to enjoy the brand new, super-awesome, live-action Mulan in all of its glory!
Anytime you want to watch the movie, you can simply use the search bar in Disney+ to locate it. You can also just add it to your own personal watch list for easy access.
Will you be watching Mulan using premier access on Disney Plus? Let me know in the comments or on social media!
Keep Reading
Mulan on Disney Plus: Release Date, Price, More (Live-Action)
Share this post on your Facebook, Twitter, or Pinterest page with the easy share icons below.
Neal Tucker is one of the world's most engaging Disney influencers, with thousands of views and responses across his blog, podcast, and social media profiles every month.
Get started with more D Is For Disney content here