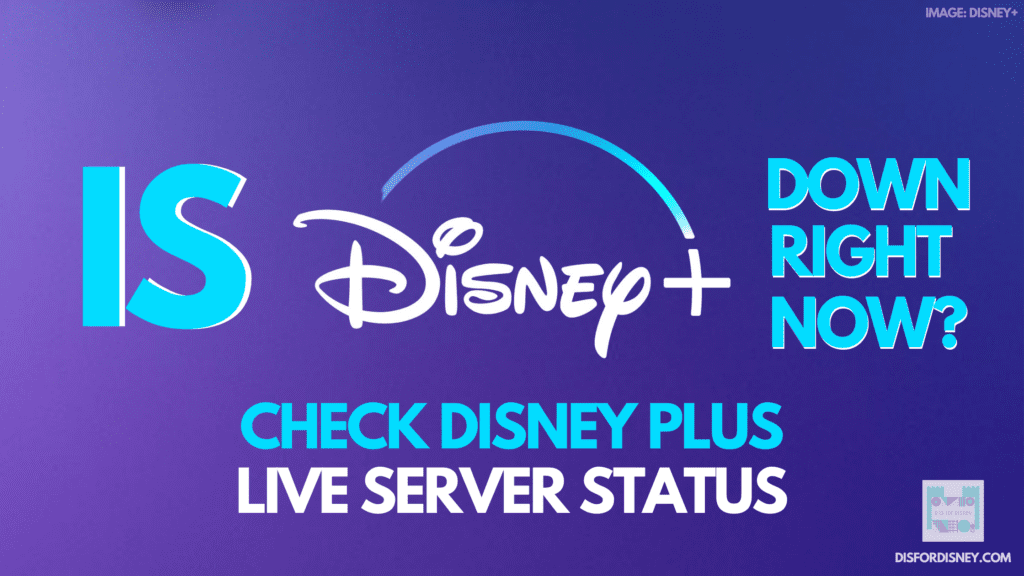 How to Check If Disney Plus Is Down Right Now
If you are having trouble logging in or streaming Disney Plus, it might be having server issues.
Luckily, there are actually several ways to check and see if Disney+ is down.
Check the Disney+ Server Status
The first way is to check the Disney Plus server status to see if Disney+ is down right now for other people, too.
Here's our tool to check that for yourself right now:
| Status | Monitor Name | Uptime |
| --- | --- | --- |
| up | Disney+ | 99.994 % |
Updated at 11:12 pm
---
Is Disney Plus Down Right Now?
If you're trying to access Disney+, but it's not working, there is a chance that the Disney Plus servers are actually down right now.
In order to give you the best information possible, above is a server and outage checker for the Disney+ systems. There's also a breakdown below of other ways to determine if Disney Plus is down now.
This way, you can check to see if Disney Plus is down, or if it's just down for you and your devices right now.
Check Disney Plus on Twitter
If that's not helping like you want (AKA, if it says Disney+ is UP, but you're not able to access it), then here's another way to see if Disney Plus is down…
Twitter!
Simply go to the Disney+ Twitter account and see if they're reporting any outages.
This is an example of what the Disney Plus Twitter account looks like online.
Check #DisneyPlusDown Hashtags
A third (related!) way to see if Disney+ is down right now…
Check the relevant hashtags on Twitter and other social media channels!
Go to Twitter.
Do a search for #disneyplusdown.
See if it's a trending hashtag at the moment, or if others are experiencing a similar outage issue, too.
Search on Twitter for the #disneyplusdown hashtag here.
Still Having Disney+ Issues?
So…
First, you checked to see if Disney Plus servers are down right now?
Next, you went to Twitter and looked at the @DisneyPlus page in case they've reported any known issues or outages right now.
Finally, you did a hashtag search for #disneyplusdown to see if other people are experiencing the same problem right now.
But what if you're still having trouble?
In other words…
What if Disney Plus is not down right now, but you're still experiencing technical difficulties?
If you do the quick research and discover Disney Plus isn't down..
But you're still having problems?
There are several things that you can do: read the help/support pages on D Is For Disney, or contact Disney+ customer service and support via chat or phone call (they're available 24/7!).
Here's what I recommend…
Check out these articles on troubleshooting your Disney+ apps and connections from DIFD:
If none of that fixes your problem, call or chat the Disney Plus customer support team. They're amazing and will work with you to try to get your issue sorted out in a jiffy. Here's the contact info for Disney+ only for the United States:
How to Contact Disney Plus Customer Service Number USA
I hope this helps you get any and all of your Disney+ technical problems fixed up right away, so you can get back to streaming your favorite Disney shows, like WandaVision, The Mandalorian, and many more.
Have a magical day!