The Disney World Genie App has been in the works since 2019. But now we have more details on the much-awaited addition to the Disney Parks system. Not only will the app revolutionize your trip to Walt Disney World Resort, but it will also help you to "spend less time in line," according to CEO Bob Chapek. Find out all the brand new Disney Genie App details right here!
[Updated August 2021 with ALL New Details!]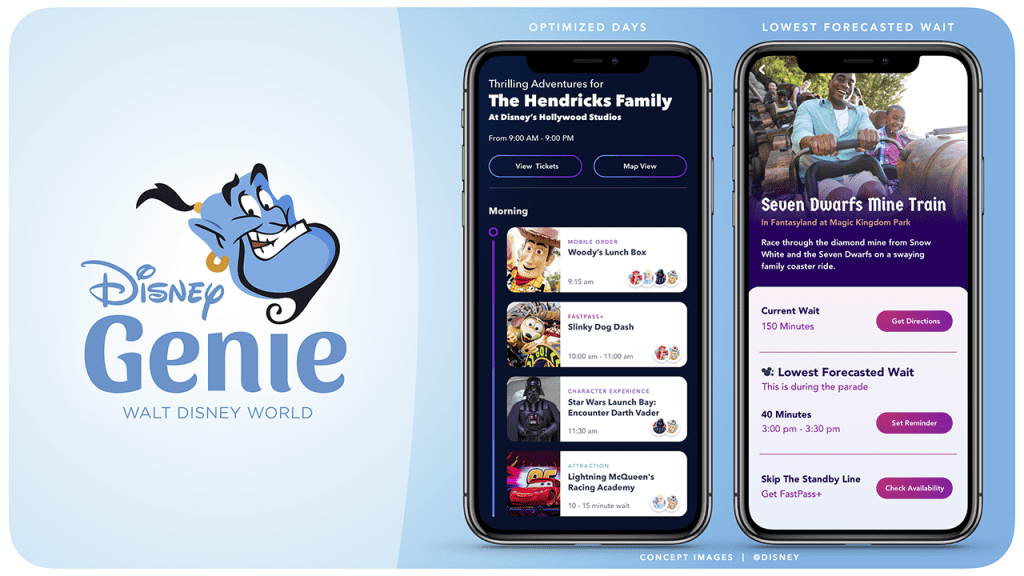 Note: All photos, videos, and screenshots for this article are courtesy of Disney, unless otherwise noted.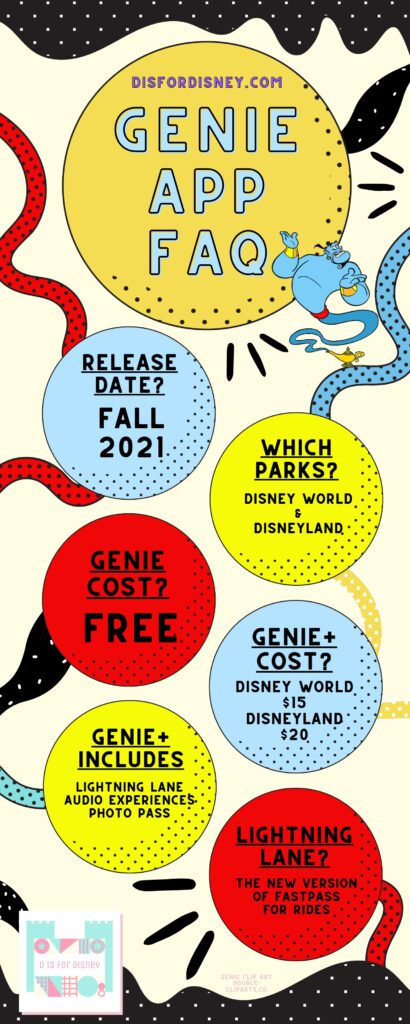 What Is the Disney Genie App?
Before we hop into the new details, let's take a look at what was released about the Genie App back at the D23 Expo 2019…
According to the Disney Parks Blog article published at the time, there's a lot to look forward to regarding this brand new WDW app:
Joining other innovations like the MagicBand, Disney Genie is being designed to help you make the most out of your visit, whether you're a first-time guest or a seasoned pro.

Disney Genie will make planning easier and more fun by providing customized itineraries geared to your interests, right at your fingertips – from a royal, princess-themed day at Magic Kingdom Park to a trip around the world at Epcot for foodies and even a perfect day for thrill seekers. Certain features of Disney Genie will also be available through your preferred travel professional.

Sometimes you may know exactly what you want to do, but may not know the best time or order in which to do it. You'll be able to tell Disney Genie what you'd like to experience, and it will quickly evaluate millions of options to present you with an optimal day. And best of all, it's flexible! If you change your mind for any reason, Disney Genie will re-optimize your day.

Disney Parks Blog
They go on to say that there's even more we can expect to gain from this incredible Genie App experience:
Disney Genie can also send you real-time tips and updates, including recommendations for experiences it thinks you'll love, helping you navigate the theme parks with added convenience and comfort. If you don't want to worry about making reservations in multiple steps, Disney Genie will even take care of that for you.

Disney Parks Blog
Sounds pretty great to me!
Genie App Will Help You "Spend Less Time in Line" at Disney World! (2021 Update)
Okay, here's what may be the most amazing feature of all for the new Genie App at Walt Disney World…
Less time waiting in lines for rides and shows and other attractions!
How will this work exactly?
Here's what Disney CEO Bob Chapek had to say regarding a Disney Genie App update on The Walt Disney Company earnings call for Q3 2021:
We've made significant investments in sophisticated technology and tools, created a revolutionary new multi-tiered service we're calling Disney Genie. We're very, very excited about the new service. We'll be providing additional details soon. The goal […] in the user-friendly app is to create a better, more personalized, and customized experience for guests. Putting them in control and providing even greater flexibility and choice. They will be able to spend less time waiting in line and figuring out what attractions and dining options are available and more time having fun.

Disney Earnings Report, 2021 (bold text added for emphasis)
So…
Less time waiting in line.
And…
More time having fun!
That sounds like EXACTLY what we've been wanting all along!
Bob Chapek went on to say:
MyMagic+ was sticking our toe in the pond of this type of transformational work. Disney Genie is the program on steroids. This is going to revolutionize the experience. Guests are going to spend less time waiting and more time having fun in the parks with a dramatically-improved guest experience that's going to make their navigation of their day and planning of their day much easier. Essentially it is going to take the consumer preferences that we note from our consumers, given what we note from them and blend that with basically industrial engineering data in terms of how the park is operating that day and meld them together to make suggestions on the fly that not only will lead to the improved guest experience and lead to substantial commercial opportunities for us as the guest navigates their days. It […] certainly qualifies in my mind for materiality and transformational impact on our business from the yield stand point.

Disney Earnings Report, 2021 (bold text added for emphasis)
Put all together, to me that sounds like Disney is working some kind of incredible Parks magic to make all of our trips even better.
One can only hope they implement something like this at Disneyland and other parks throughout the world.
Disney Genie, Genie+, and Lightning Lane: Everything You Need to Know
Here is a list of Frequently Asked Questions we're seeing online right now…
So that YOU can get all your questions answered about the all-new, very exciting Disney Genie App, Genie+, and Lightning Lane! 😀
When does Genie App launch?
FALL 2021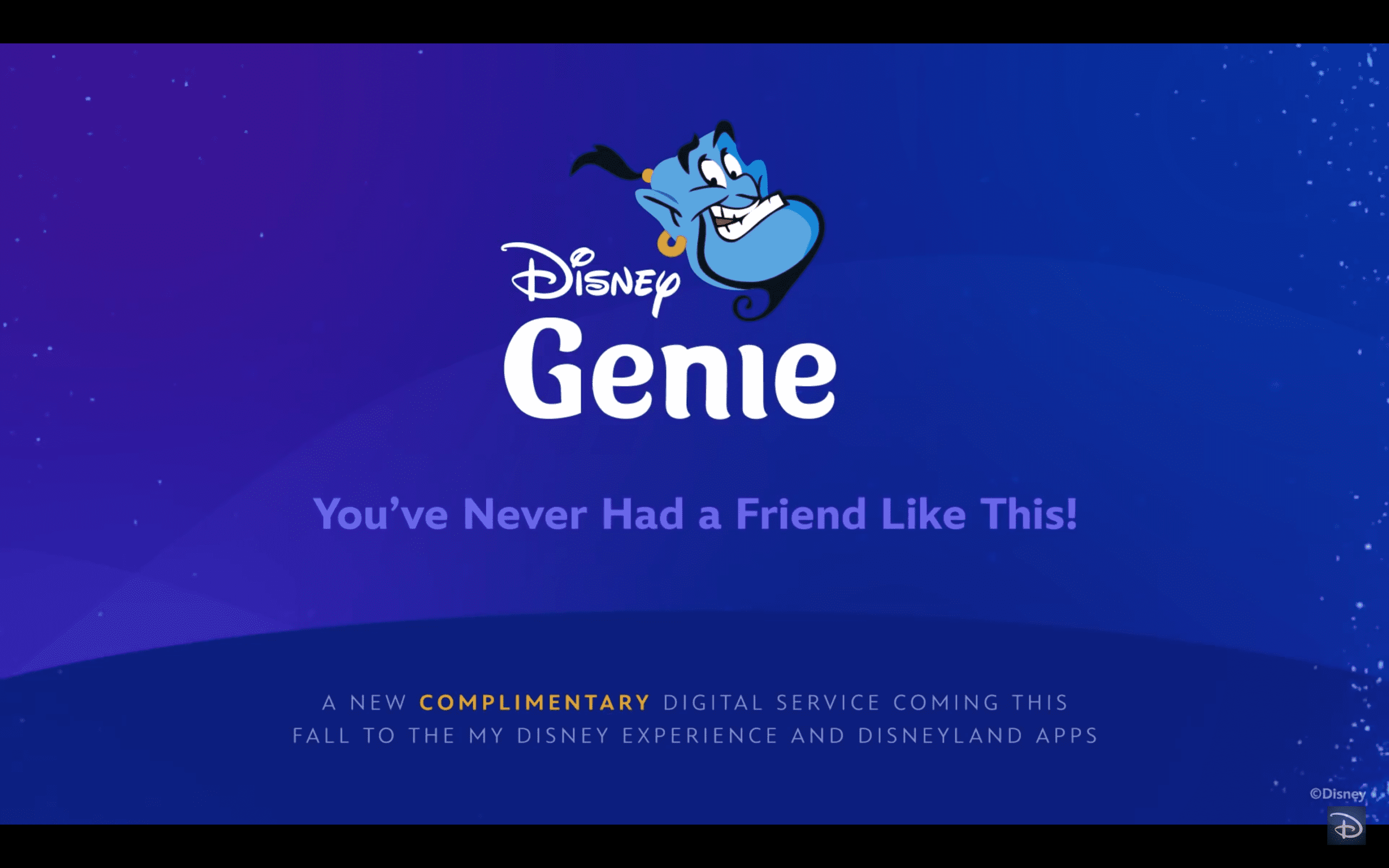 Where will the Genie App work?
Disneyland in Anaheim, California
Walt Disney World in Orlando, Florida
How much does the Genie App cost?
The Disney Genie App will be built in to the existing Disneyland and Disney World parks apps, and it will be completely free to use for planning your trips and vacations to the Disney Parks in the United States.
What is Genie+? What does Genie+ include? How much does Genie+ cost?
Genie+ is a paid feature of the new Genie App. It will include Lighting Lane, all-new Audio Experiences, and the new version of Photo Pass. Genie+ will cost $15 per person, per day, at Disney World. Genie+ costs $20 per person, per day, at Disneyland.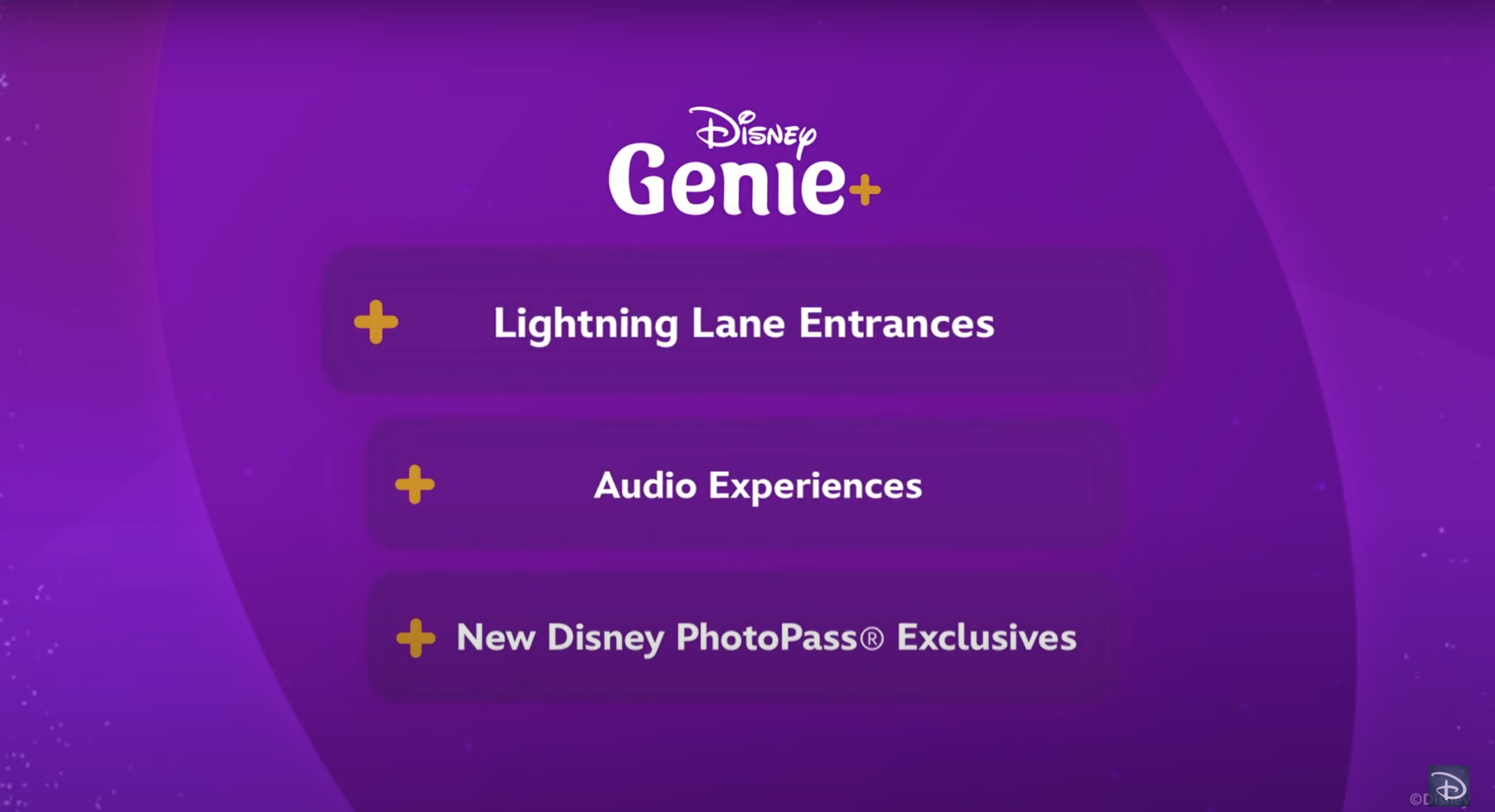 What is Lightning Lane?
Disney is sunsetting the old FastPass+ system and replacing it with a new pass called Lightning Lane.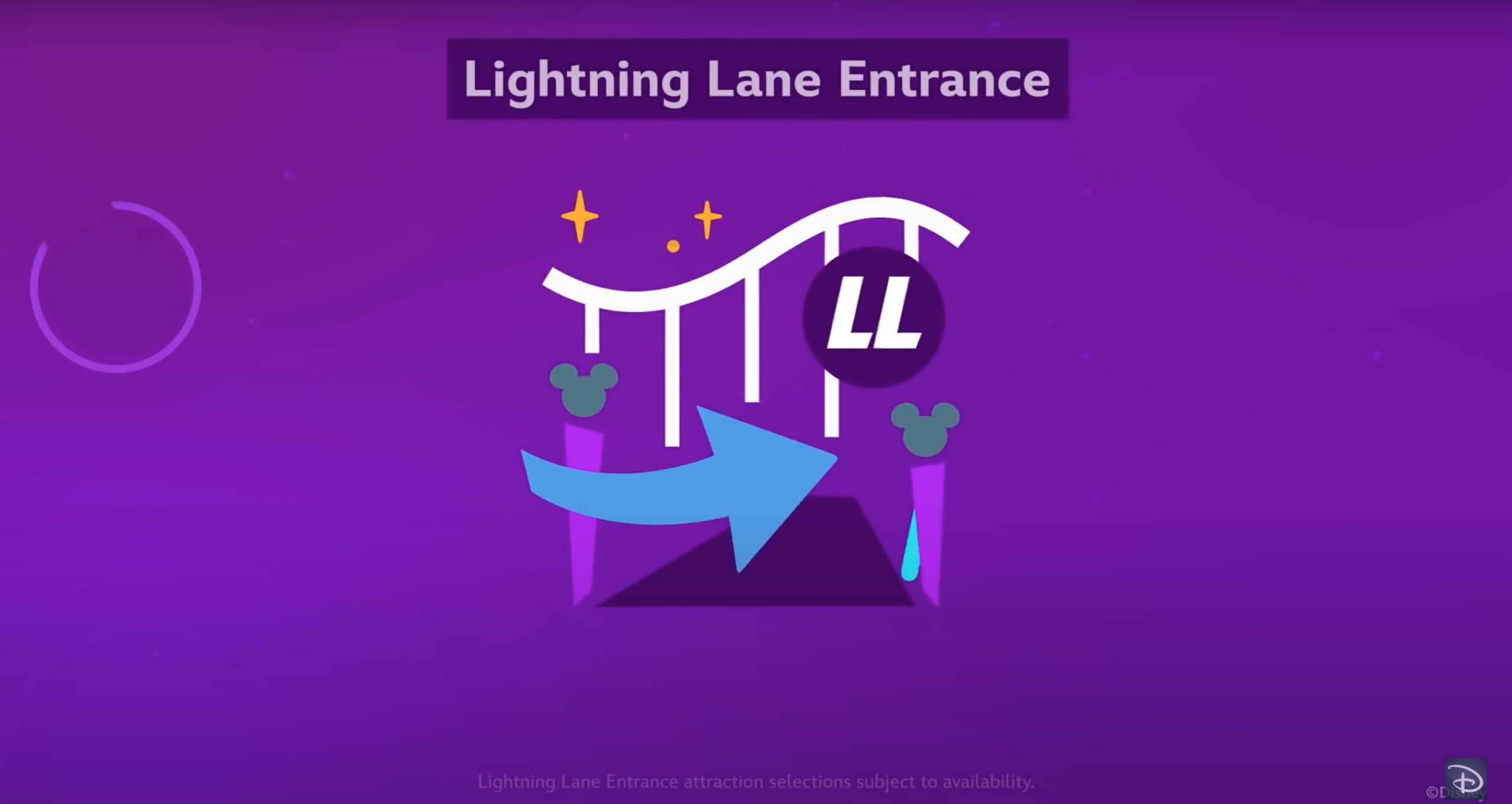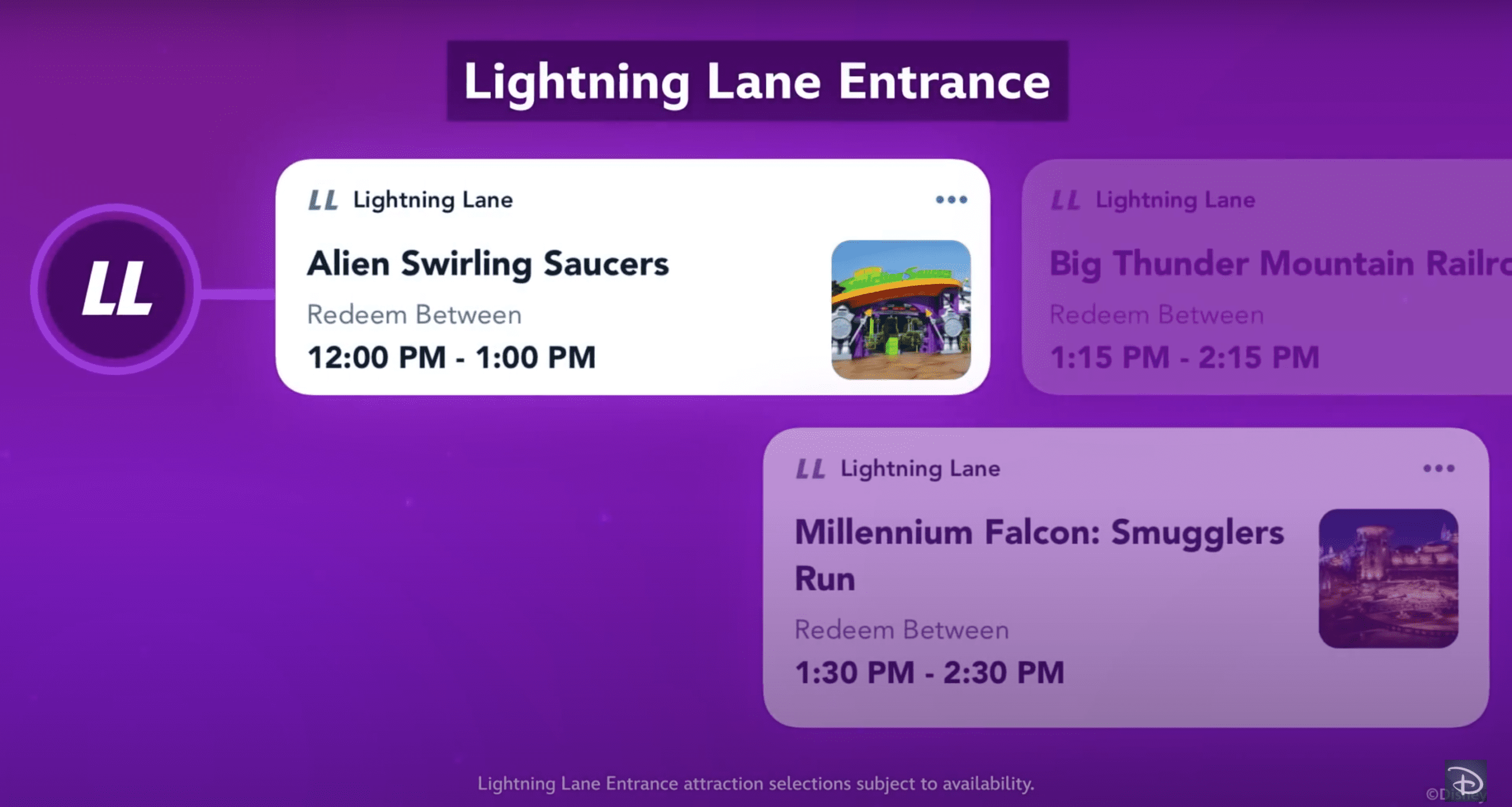 Here's more of what Disney Parks has to say about it. The below bullet points are a direct quote from Disney, so you know that's it the good stuff! 🙂
Get Itinerary Updates from Morning to Night: Disney Genie will continue to update your itinerary throughout your day, so you can be more spontaneous and go with the flow.
Find Your Favorites at a Glance: Create your very own personal tip board to instantly see your favorites. It will display current AND forecasted future wait times, helping you predict when you might experience quicker entry to attractions.
Enjoy More Flexibility and Fun: Disney Genie brings existing planning features together in one place. Join a virtual queue at certain attractions, make dining and experience reservations, mobile order food at many locations, get help from a virtual assistant and more.
Disney Genie+ service (available for purchase): For the price of $15 per ticket per day at Walt Disney World Resort and $20 per ticket per day at Disneyland Resort, choose the next available time to arrive at a variety of attractions and experiences using the Lightning Lane entrance. You can make one selection at a time, throughout the day – from classics like Haunted Mansion to thrill rides like Big Thunder Mountain Railroad and newer favorites like Millennium Falcon: Smugglers Run (attractions subject to limited availability). This convenient option is the next evolution of the fan-favorite Disney MaxPass service from Disneyland Resort. Disney Genie+ will also include Disney parks-themed audio experiences and photo features to capture your memories – augmented reality lenses for those visiting Walt Disney World Resort and unlimited Disney PhotoPass downloads from your day if you are visiting Disneyland Resort.
Individual attraction selections (available for purchase): Schedule a time to arrive at up to two highly demanded attractions each day using the Lightning Lane entrance – like Seven Dwarfs Mine Train at Magic Kingdom Park and Radiator Springs Racers at Disney California Adventure park (subject to limited availability; attractions not included with Disney Genie+). Pricing for this option will vary by date, attraction and park and will be announced closer to launch.
---
Disney Genie App Photos and Videos
Take a look below to see screenshots from the official Disney Parks video, showing you EVERYTHING you need to know about the brand new Genie App.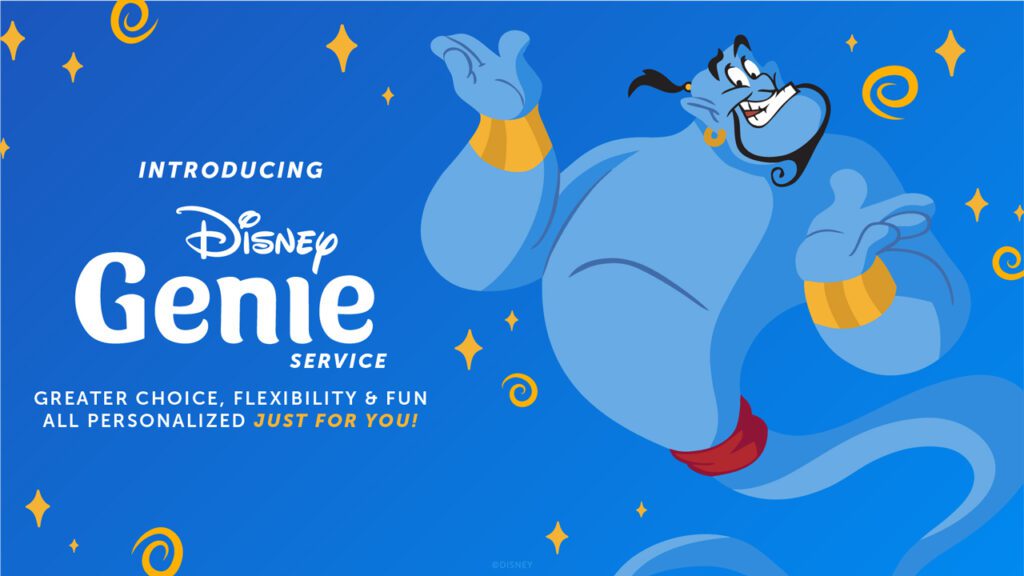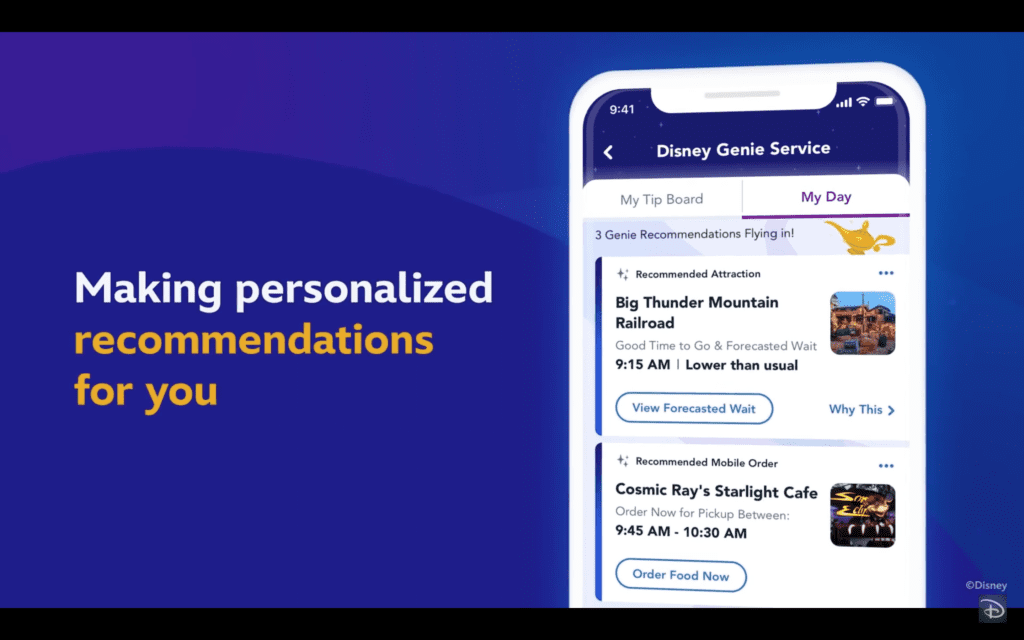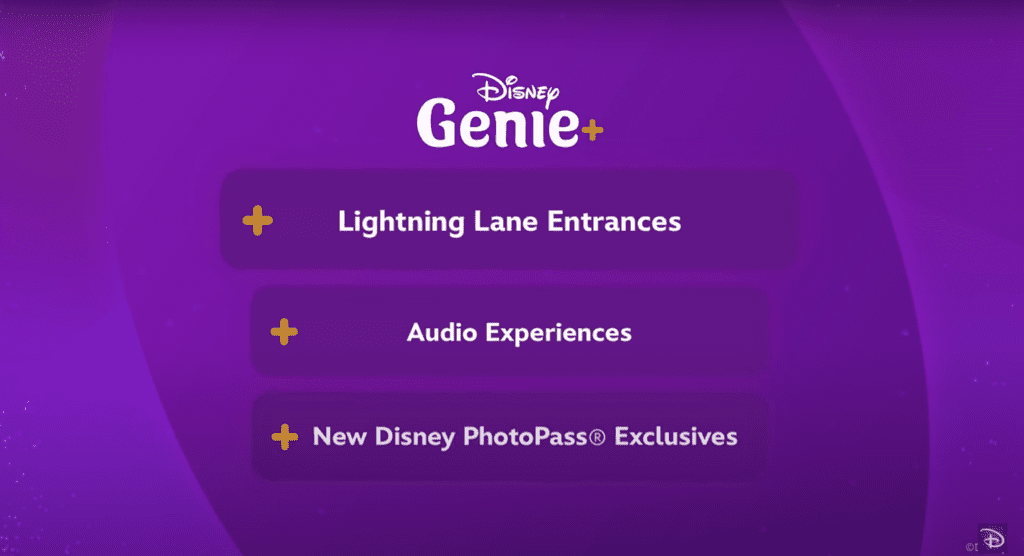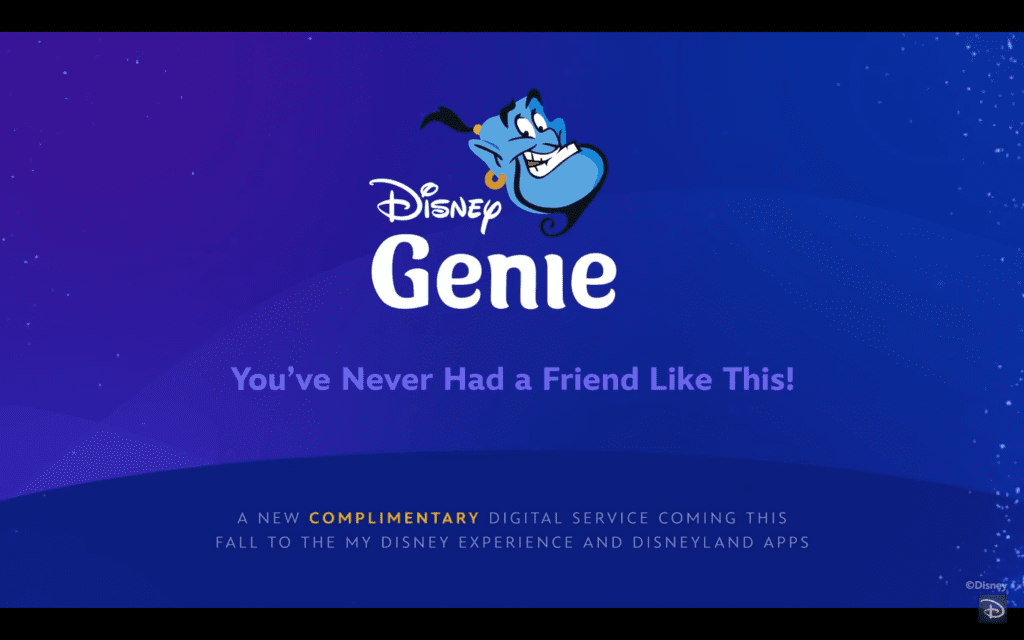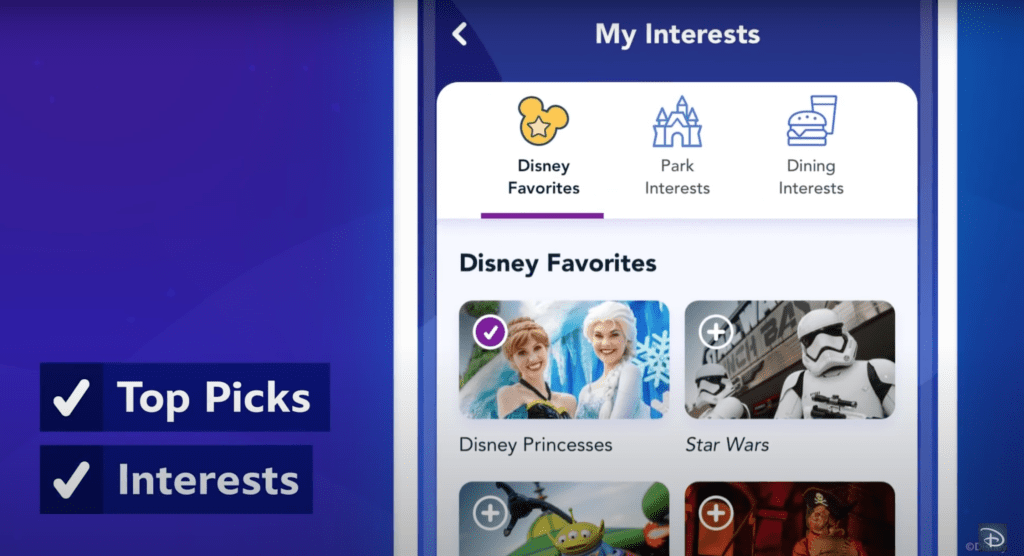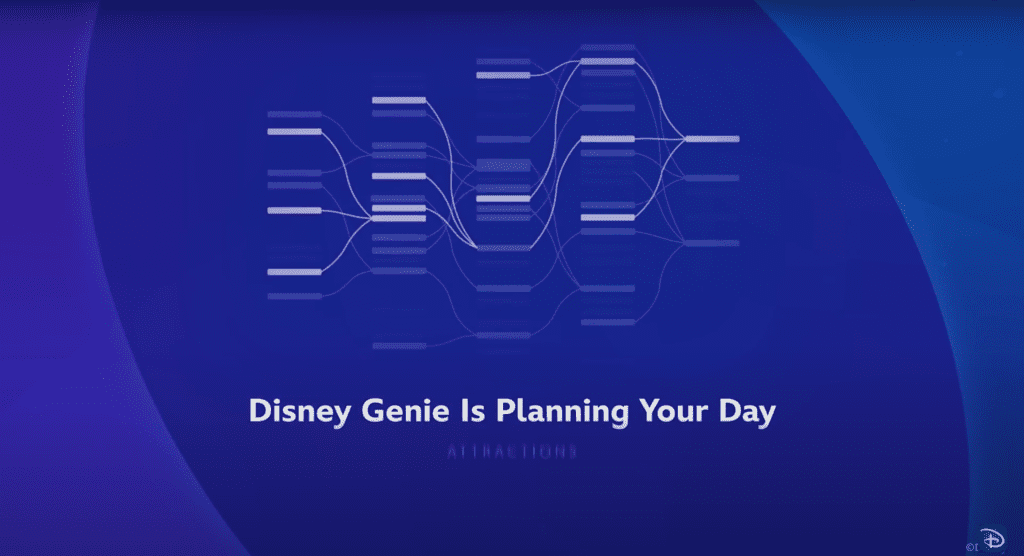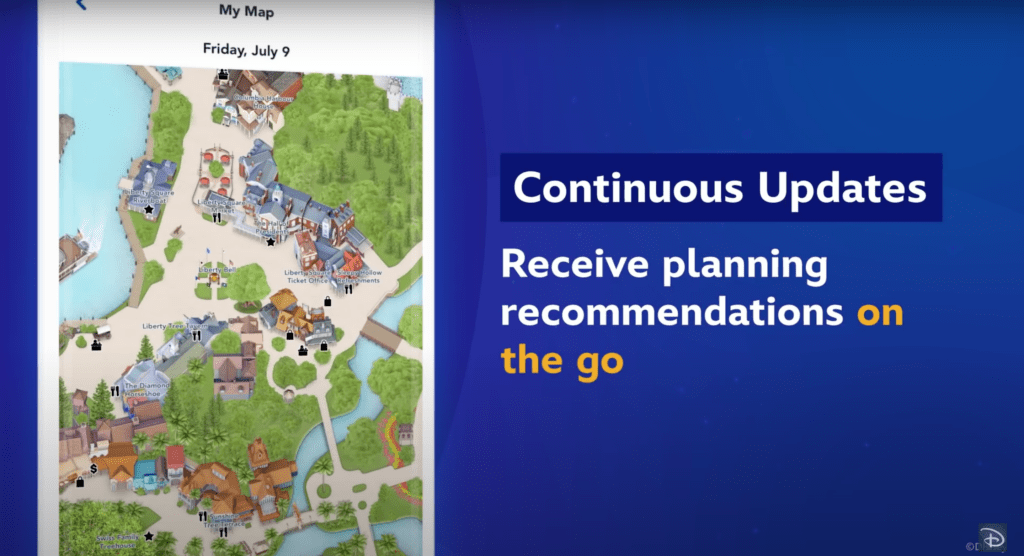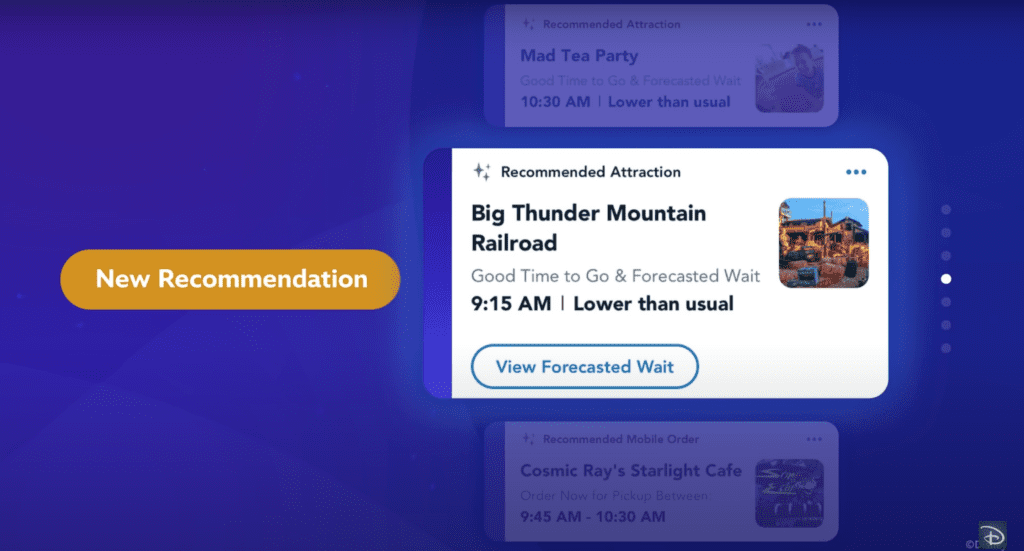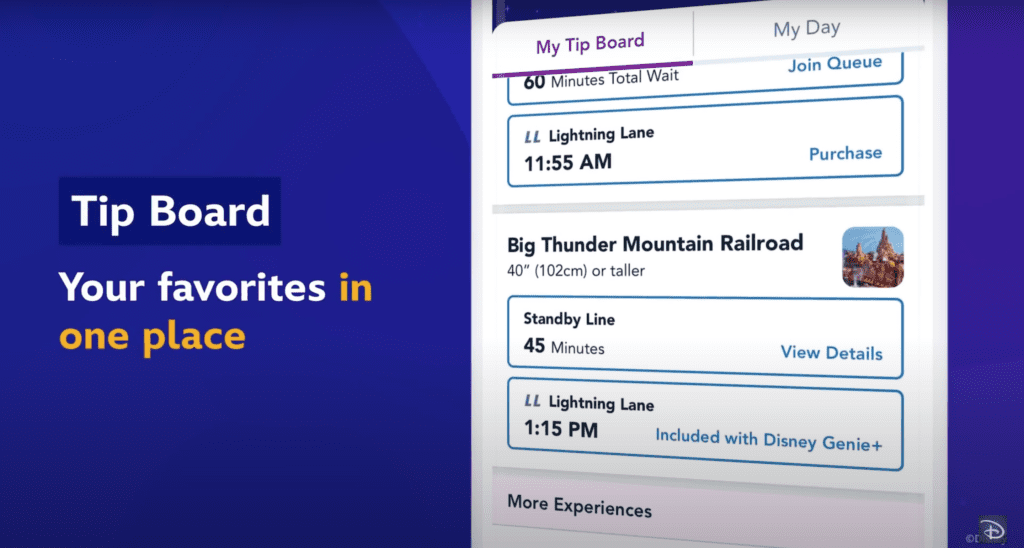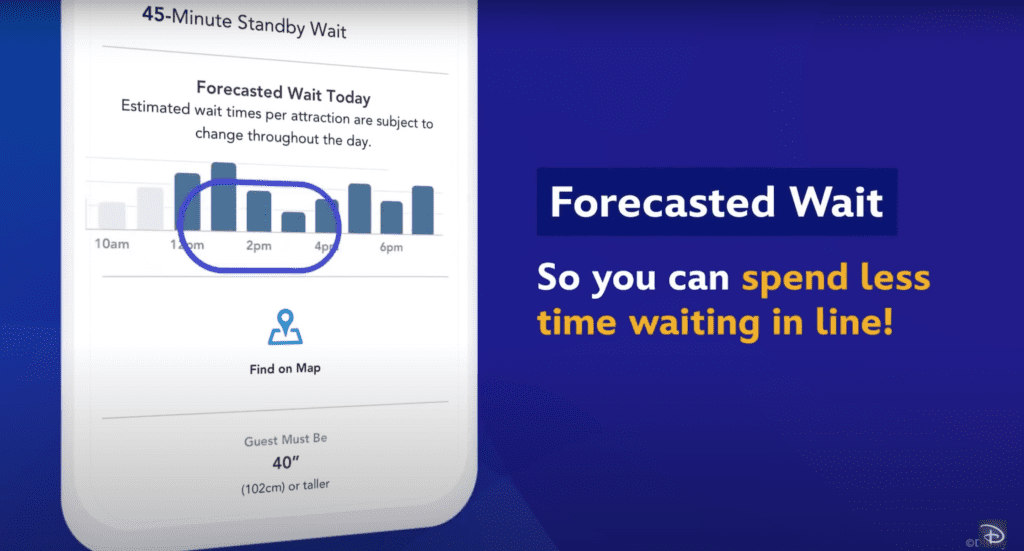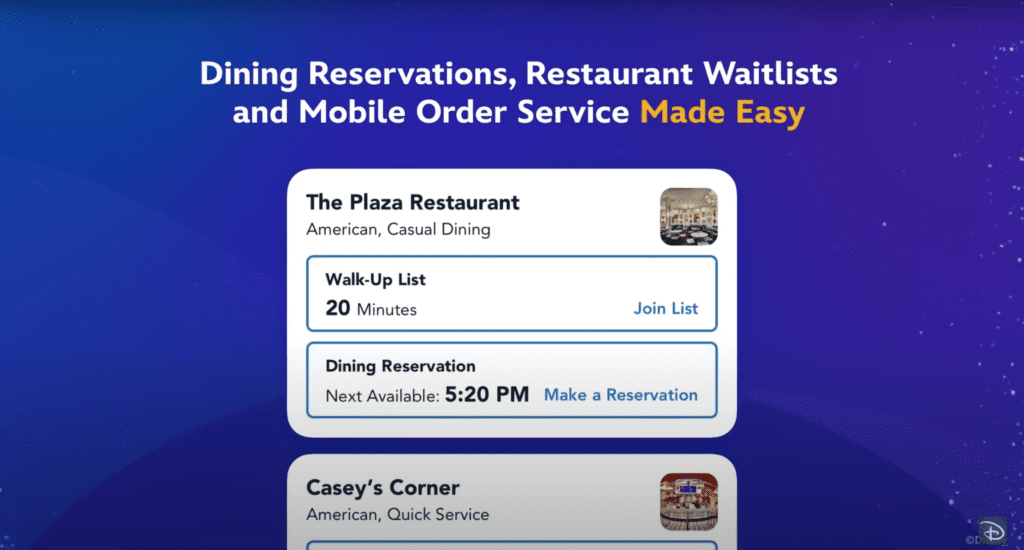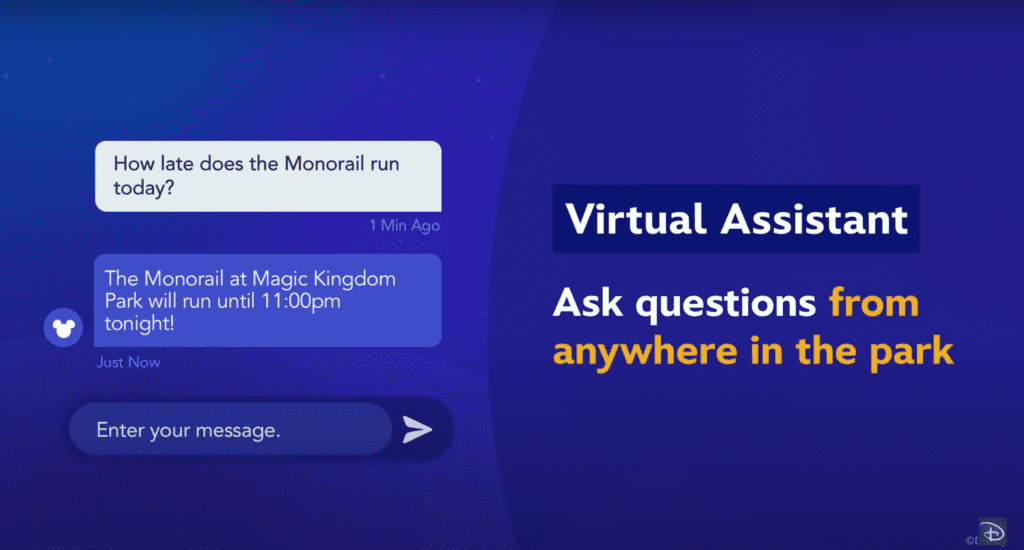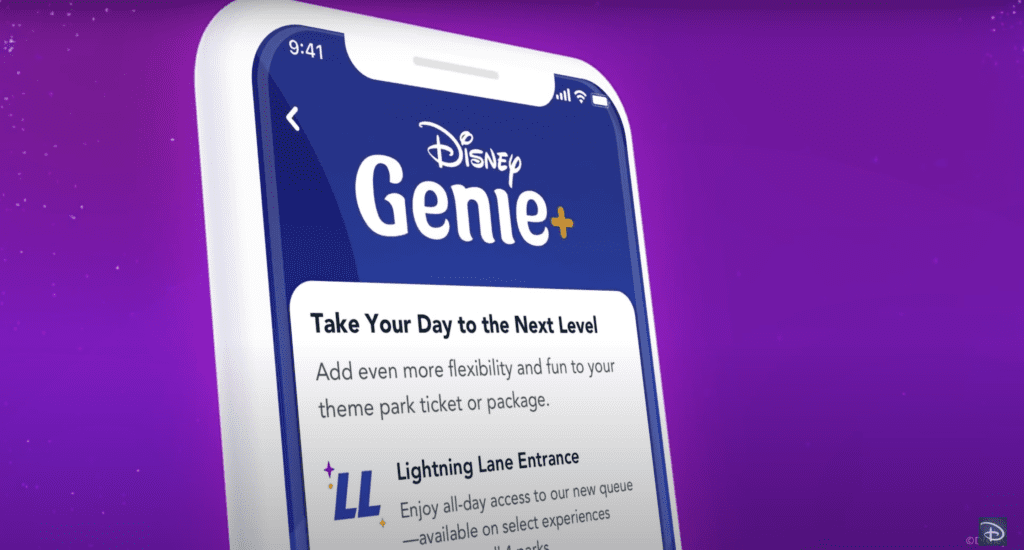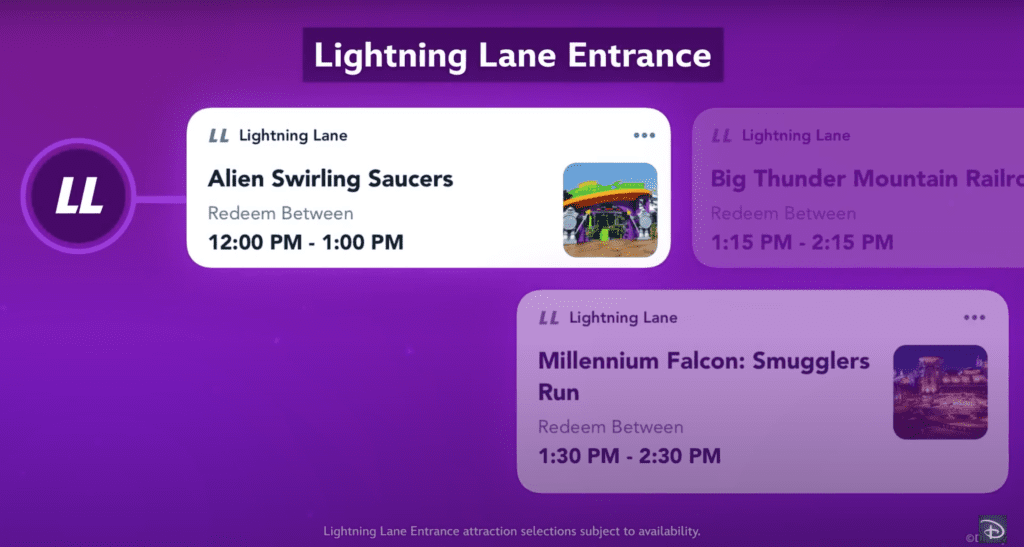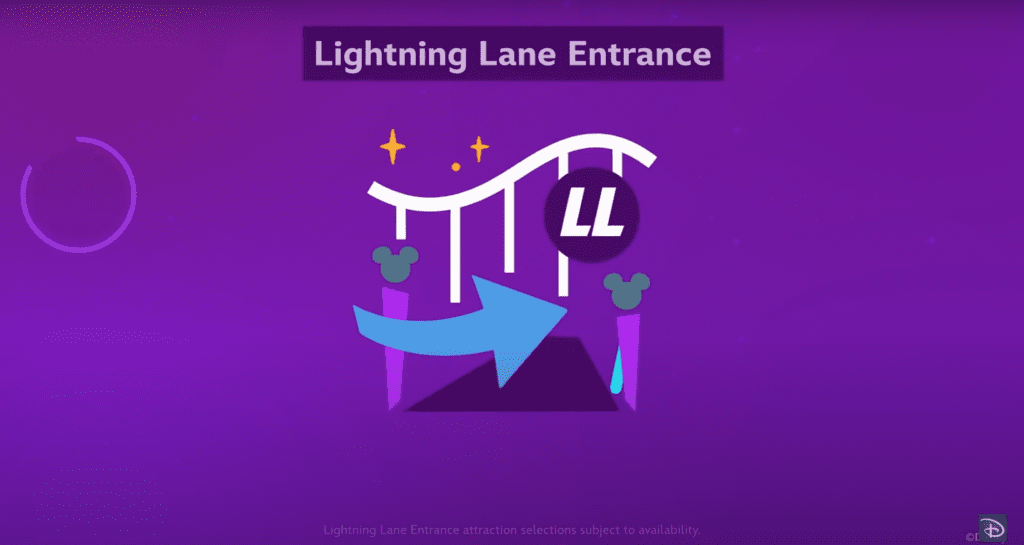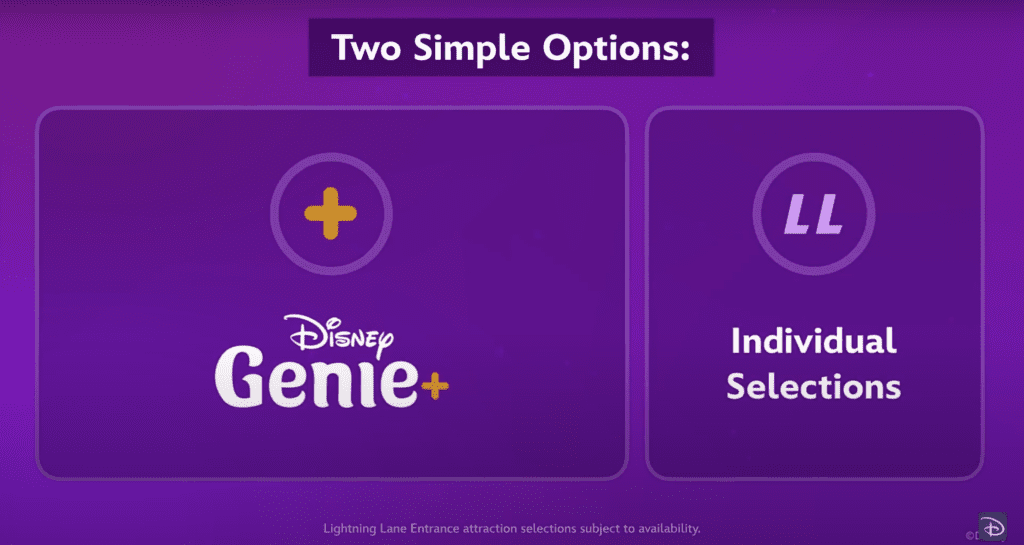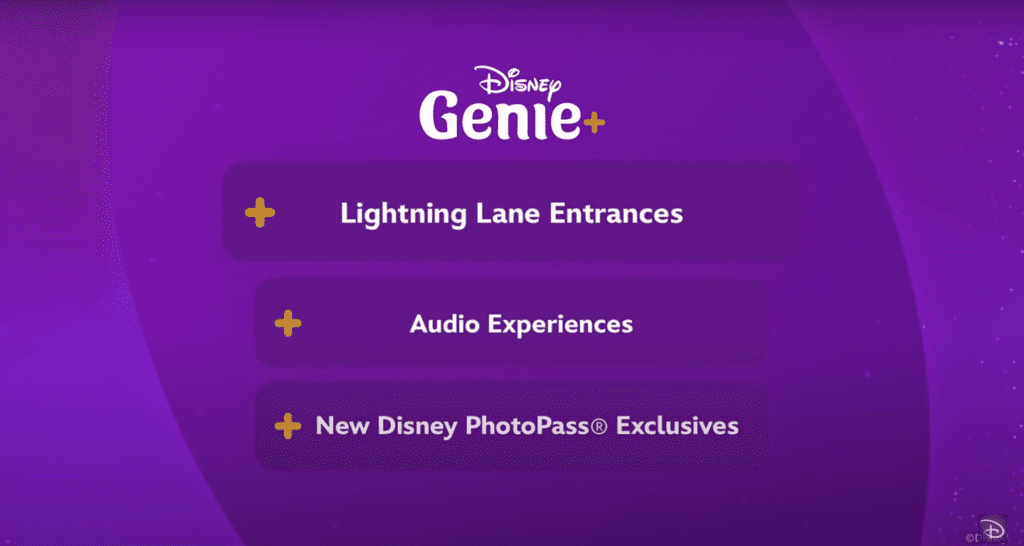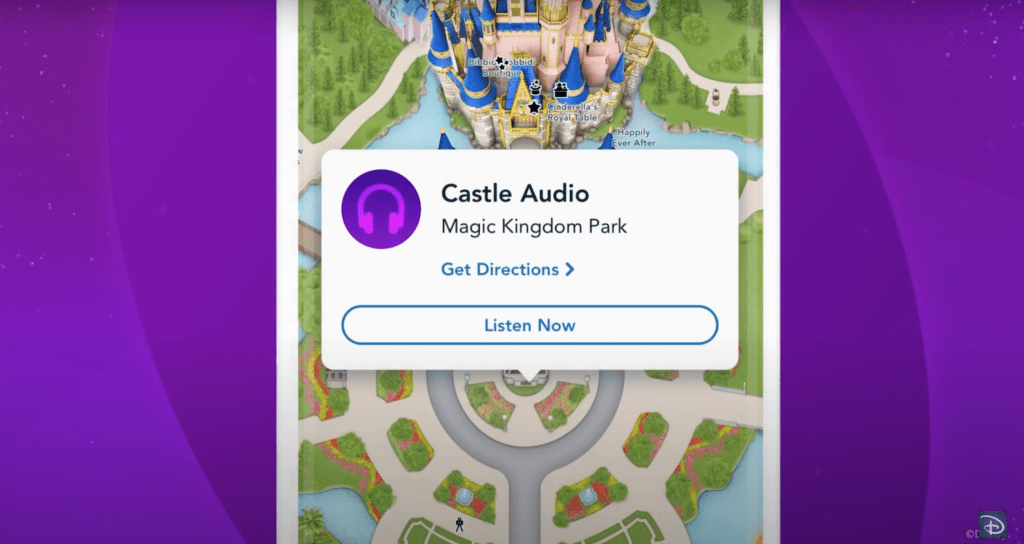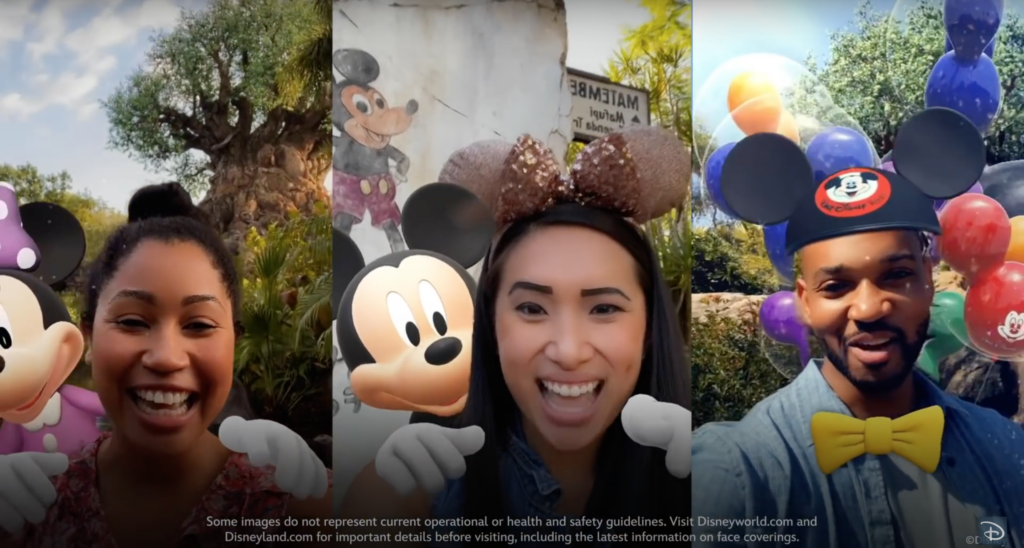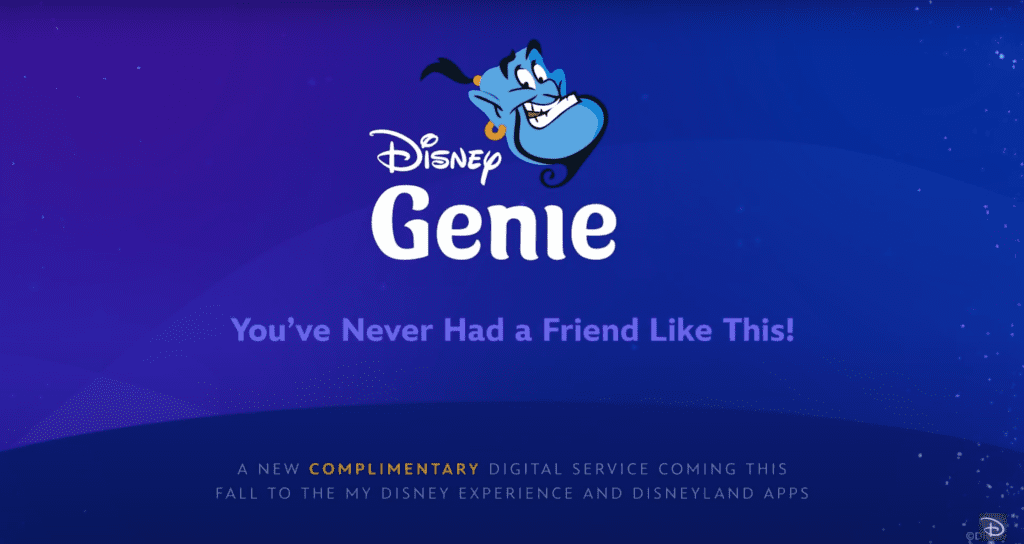 Have a magical day!
Keep Reading
Share this post on your Facebook, Twitter, or Pinterest page with the easy share icons below.
Neal Tucker is one of the world's most engaging Disney influencers, with thousands of views and responses across his blog, podcast, and social media profiles every month.
Get started with more D Is For Disney content here