Today, we have a special treat. Misti Valleroy is an Authorized Disney Vacation Planner with Academy Travel. Continuing our series on the best Authorized Disney Vacation Planners and Specialists and how they can truly transform your travel experience, I thought an interview with an actual graduate of the College of Disney Knowledge would really take it to the next level.
Her answers are fantastic, filled with humor and insight. Just what you'd expect from a fellow Disney lover. I hope you find this interview as helpful as I did.
Note: Due to the format of this article, there will not be an audio version published alongside it.
Without further ado, enjoy!
Interview with Misti Valleroy, Authorized Disney Vacation Planner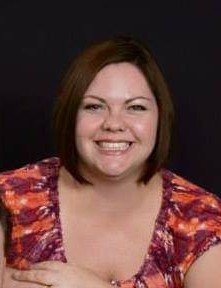 Which Authorized Disney Vacation Planner travel agency do you work for, and what motivated you to become one?
I am an affiliate of Academy Travel Inc, a diamond earmarked agency. I decided to become an authorized Disney vacation specialist because I love Disney. I'm always talking about Disney, reading about news and updates, planning our next Disney vacation, and I've been giving others tips and pointers about their own trips for quite a while, so it was only natural that I chose to work helping people plan personalized vacations.
Walk us through the process of becoming an Authorized Disney Vacation Planner and your daily experience. What is it like studying at the College of Disney Knowledge? Do you feel like you're an expert on all things Disney? What kind of person would you recommend for this career?

I researched several agencies before applying to any of them. I looked for an agency that didn't charge a fee to join, that had been around a while, and that had a good reputation. I also read what others had to say about being an agent. Once I had applied, I had a phone interview. After I signed the contract, I had a certain amount of time to complete the College of Disney Knowledge courses and exams.
The College of Disney Knowledge is an excellent way to be trained for the position. I took a lot of notes along the way. I still refer back to them. Initially, it took me two weeks to complete the course. I went back and reviewed quite a bit because there is a ton of information. It is an on-going training, and there are always updates. It's one of many great professional development opportunities.
Even with my training and experience, I do not feel like I'm a total expert. Disney has a rich history and is always adding new experiences, so there's always more to learn! I love that there are new, fun tidbits that I come across all of the time. And with all of the new experiences being added, I have to stay on top of things.
For those interested in becoming an authorized Disney vacation specialist, I would recommend having some experience in direct sales. I am an independent contractor affiliated with an agency, so I have to build my clientele. You definitely have to be a motivated self-starter, as well as friendly, organized, and innovative. Patience helps too! Of course, you've got to have great customer service. I know how important vacations are to my family, and so I try to prioritize my clients needs just as I would want someone to do for me.
Even if I don't have something specific for a client that day, I work on my business every day. Making calls, sending emails and reminders, reading blogs, and posting on social media are all things I try to get done on a typical day. Once booking windows are open, I'm up early trying to get dining or FastPass+ reservations for clients. And there are always times when someone will call with questions or changes to their vacation. I try to keep certain "office hours," but that's not always possible.
Do you predominantly book Disney World, Disneyland, or both?
My clients mostly book Walt Disney World vacations, but there are a lot of people interested in Disneyland, Disney Cruise Lines, Aulani, and Adventures by Disney, too. Disney has so many great destinations, and all have the exceptional service and attention to detail we've come to expect from the brand.
When was your first trip to a Disney park?
When I was 8, we visited Epcot for the first time. I was in awe of how much there was to see! It's still my favorite park. I love the cultures and the festivals, but I especially love the food! The cast members from around the world are so fun to talk to, and I love visiting with the characters at Epcot.
What's your favorite park, park food, and ride?
It's hard to pick favorites at Walt Disney World. As I said, Epcot is probably my favorite park, but Magic Kingdom is a VERY close second. My favorite ride is Avatar Flight of Passage, but there are so many awesome ones! Favorite park food is another hard one. I love it all! However, I definitely HAVE to get a vegetarian platter at Tangierine Café in Epcot every visit. And a Dole Whip. ?
Do you have a favorite Hidden Mickey?
My favorite Hidden Mickey is the one on the sign of Peter Pan's Flight. Peter Pan is my family's favorite movie, so of course it's our favorite Hidden Mickey!  
What's your number one tip or trick to help someone who has never been to Disney World or Disneyland before?
I hate to sound self-serving, but of all the tips and tricks for those who have never been to Disney World or Disneyland before, I would recommend using a Disney vacation specialist. Disney isn't as simple as just showing up and having a vacation. Well, you could, but I don't think you would maximize your experience. There is just SO MUCH to think about and plan for, and it really helps to have someone with knowledge and experience that can make recommendations based on your needs.
Before I was an agent, I used an authorized Disney agent to plan my family's vacations! Now I'm the one who waits on hold or constantly checks for reservation availability. Even if you are a person who wants to do a lot of the planning yourself, it's good to have someone else in your corner to keep an eye out for those hard-to-get reservations or change your package when a better deal comes available. (Yes, we can do that for you!) Best of all, you get our services for free! 
Okay, one last question, just for fun. If your spirit animal was a Disney character, which one would it be and why?
My Disney spirit animal would have to be Dory. She is a loyal friend who's got your back and will swim to the ends of the ocean with you. She's such an optimist and when the going gets tough, she "just keeps swimming."
I hope you enjoyed this interview as much as I did! Misti does such a wonderful job of explaining the role of an Authorized Disney Vacation Planner/Specialist. If you are looking to book your own vacation trip to Disney World or Disneyland soon (or know someone who is!), you can reach Misti here:
Misti Valleroy tel: (573) 225-8163
email: [email protected]
Independent Travel Consultant
Specializing in Disney Destinations
Affiliate of Academy Travel
A proud Earmarked Agency
As always, if you enjoyed this article and benefitted from it, please consider sharing it with your friends, and join the other Disney fans that subscribe and follow us with The Most Magical Newsletter from D Is for Disney.
Have a magical day!
Share this post on your Facebook, Twitter, or Pinterest page with the easy share icons below.
Neal Tucker is one of the world's most engaging Disney influencers, with thousands of views and responses across his blog, podcast, and social media profiles every month.
Get started with more D Is For Disney content here