Disney has officially acquired 21st Century Fox. As I wrote yesterday, this is big news for Disney fans everywhere. But exactly what Disney got from Fox is hard to fathom. It's a massive list of properties, from Alien to Die Hard to The Simpsons.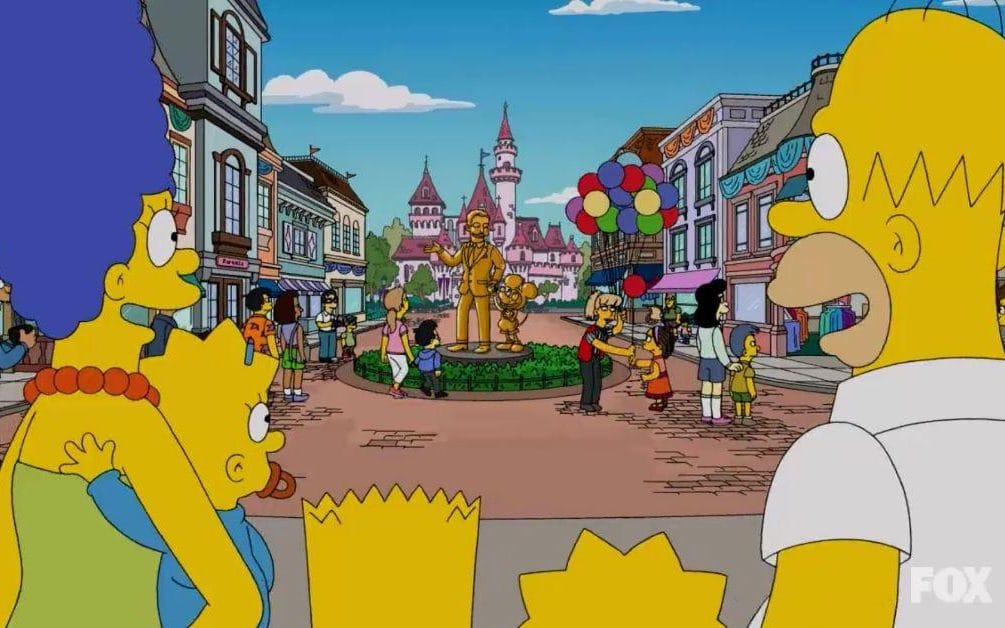 That's right. The Simpsons family is now a part of the Disney family. We welcome you, Springfield!
The amazing thing about all this is that Disney already has a ton of intellectual property. Disney owns Pixar, Marvel, and Star Wars. (Watch all the Disney trailers for 2019 here, along with the release dates.)
If you want to know all of what Disney got from Fox just after midnight last night, then you're in the right place. Here is the list of all the incredible entertainment assets that Fox gave up for $71 billion. What Disney got from Fox is likely worth far more in the long run. Bog Iger certainly hopes so.
Note: This list is by no means exhaustive. The number of actual properties and films that Disney got from Fox is far too long to list in its entirety here. The ones in my list are some of the major entertainment assets of what Disney got from Fox, some award winners, and a few of my personal favorites thrown in for good measure.
What Disney Got from Fox: The List
X-Men
Fantastic Four
The Simpsons
It's Always Sunny in Philadelphia
Bob's Burgers
Family Guy
Avatar (by James Cameron)
The X-Files
24
American Dad!
The Die Hard Franchise
Alien
Predator
Ferdinand
Rio
Ice Age
American Horror Story
Futurama

King of the Hill
Modern Family
Peanuts (The Movie)
Planet of the Apes
Buffy the Vampire Slayer
Home Alone
The Sound of Music
Miracle on 34th Street
They also get everything from Fox Searchlight, including:

Birdman
Many of Wes Anderson's films
Twelve Years a Slave
Napolean Dynamite
Slumdog Millionaire
Little Miss Sunshine
127 Hours
Sideways
Once
Waitress
Boys Don't Cry
Super Troopers
The Shape of Water
That's quite the list of what Disney got from Fox. A little overwhelming, to be totally honest.
Another property they get is Deadpool. Ryan Reynolds, the star of that particular franchise, decided to have a little fun with the merger finalization on Twitter.
Oh, Ryan. Always making sure everybody has a laugh, no matter the situation. I can relate to that.
Personally, I would love to see a Bob's Burgers restaurant at Disneyland and Disney World. Someone mentioned that they would like to see all of Wonder Wharf. That might be a bit much. I'm a big fan of Pixar Pier myself.
So, what do you think about all these properties coming to Disney? Do you love it? Do you wish they'd only taken some of these? What properties are youe excited to see how Disney updates or incorporates into the parks? Let me know in the comments.
Subscribe, follow, like, share! Have a magical day!
Share this post on your Facebook, Twitter, or Pinterest page with the easy share icons below.
Neal Tucker is one of the world's most engaging Disney influencers, with thousands of views and responses across his blog, podcast, and social media profiles every month.
Get started with more D Is For Disney content here