With one month to go until Avengers: Endgame hits theaters and changes the world forever, the hype continues to grow daily. More trailers, posters, teasers, and even fanmade parody trailers (looking at you, Nintendo and Lego) get released nearly every day it seems. Now, we have even more to get excited about: Marvel just dropped a bunch of new posters for the upcoming movie entitled "Avenge the Fallen".
Not only are the posters artfully and dramatically designed, but they also remind us exactly who is alive and who has turned to dust. The posters that are rendered in color depict characters that are still with us. All the black and white posters, on the other hand, remind us of those that have died at the hand of Thanos and the Infinity Stones. This is exactly why "Avenge the Fallen" is such a perfect tagline to inspire moviegoers and Marvel fans everywhere.
In fact, there's actually one character depicted below in black and white that we did not officially know had fallen victim to the Snap. That's right. It's Shuri, one of my personal favorite characters from Black Panther.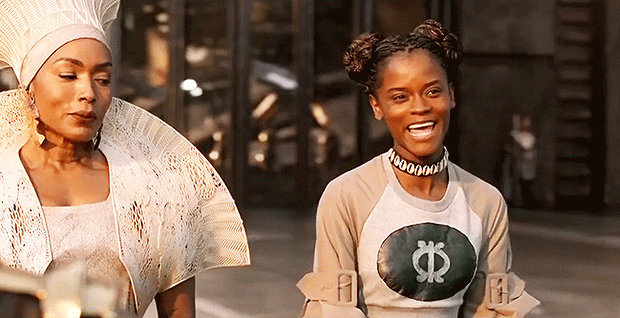 All the posters dropped on Twitter just moments ago, nearly breaking the internet. I'm so incredibly excited to share them with you right here on D Is For Disney. And not just because they make for great iPhone and computer wallpaper backgrounds.
Check out all of the brand new Marvel posters below and get ready to join the best superhero team in all the galaxy to "Avenge the Fallen". Especially Groot, though. Cuz, I mean. We are Groot.
"Avenge the Fallen" Marvel Poster Series for Avengers: Endgame
Which ones are your favorites? It's hard to pick, because they are all so, so, so good. I love the tagline. "Avenge the Fallen" is perfect for this final film installment in what Kevin Feige is calling the Infinity Saga. After this movie, we enter Phase 4 of the Marvel film franchise, and I can't wait to see what it entails.
For now, though, we all get ready to avenge the fallen. Let me know your thoughts and feelings on these new posters in the comments. Subscribe to the newsletter to get all the newest Marvel content straight to your inbox.
Have a marvelous day!
Share this post on your Facebook, Twitter, or Pinterest page with the easy share icons below.
Neal Tucker is one of the world's most engaging Disney influencers, with thousands of views and responses across his blog, podcast, and social media profiles every month.
Get started with more D Is For Disney content here