Disneyland's grand opening of Star Wars: Galaxy's Edge is May 31st, which is just around the corner now. Soon, the world will experience firsthand what it's like to be a part of a universe in a galaxy far, far away. Today, we got another glimpse of what the new theme parks will actually look like. Disney has released the Star Wars: Galaxy's Edge Guide Map at Disneyland for fans and park visitors to get a sense of the space and plan out their visit.
Compliments of the official Disneyland Park Blog website, we can now view the Star Wars: Galaxy's Edge Guide Map in all its glory. You can also see the map on Disney.com and in the Disneyland park app (which is an amazing resource and a must-have for any park visitor, in my opinion).
Take a look at the Guide Map to Galaxy's Edge below to get an impression of the scope of the new theme park and the vision that Disney has produced with their Lucasfilm cohorts.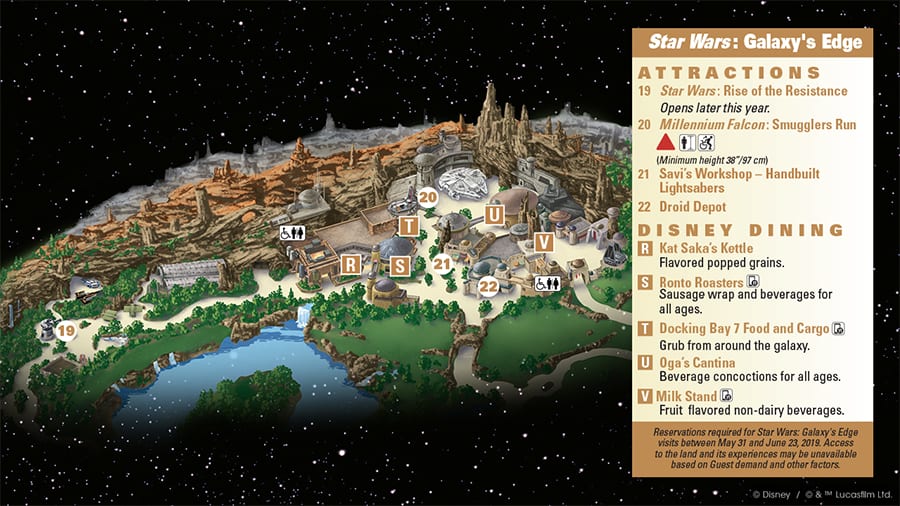 To zoom in on the map, you can go to the Disney Parks website and scroll around for a better view. Here's a sample of what that looks like: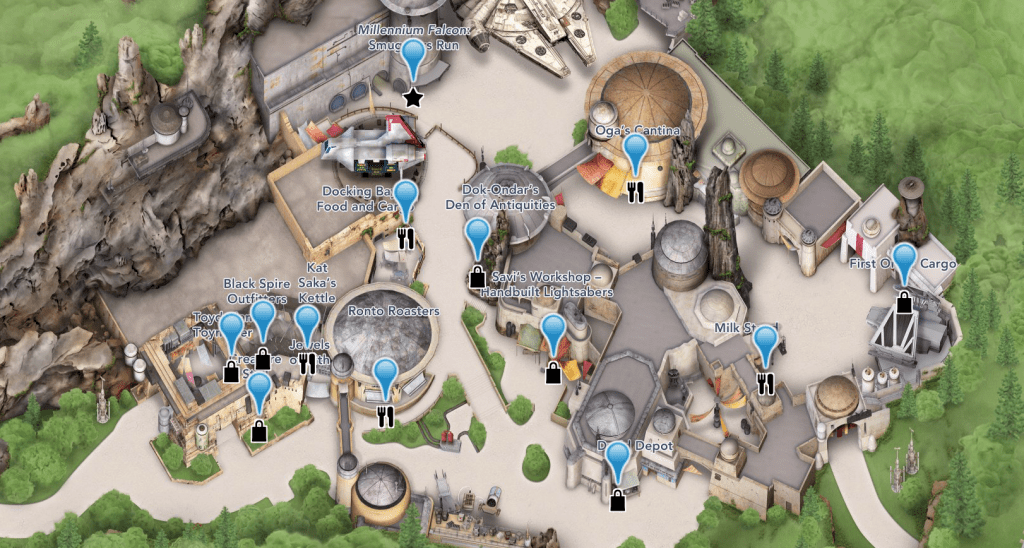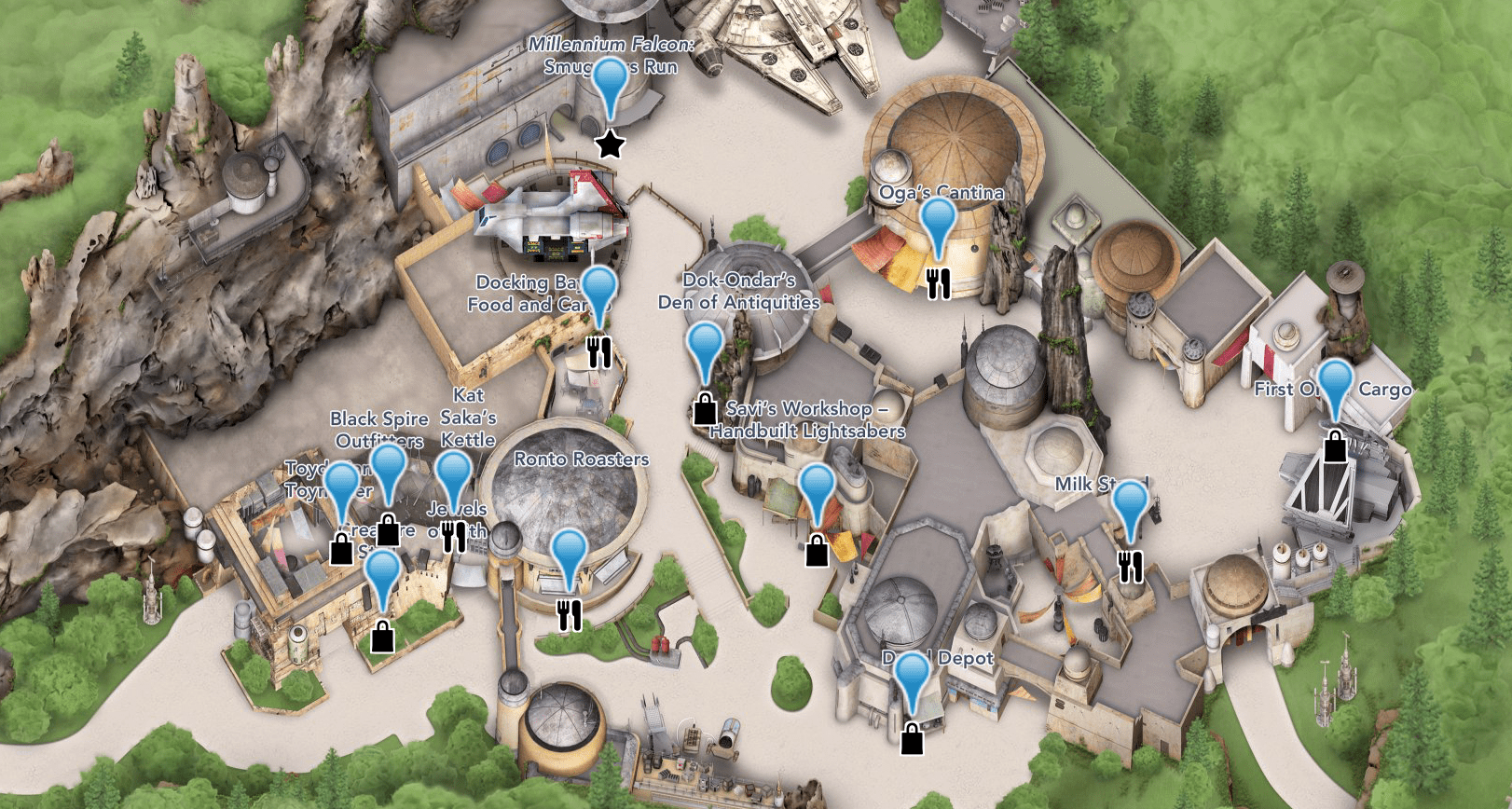 As you can see, the zoomed-in view is a pretty spectacular sight to behold, and that's just the map! It does a good job of giving you a real lay of the land from a bird's eye view. The screenshot above is only a fraction of the entire park area, but it shows most of what Galaxy's Edge will offer us.
What do you think so far of Star Wars: Galaxy's Edge? Are you going opening weekend? If so, I'm super jealous. Let me know your thoughts in the comments!
Have a magical day!
Share this post on your Facebook, Twitter, or Pinterest page with the easy share icons below.
Neal Tucker is one of the world's most engaging Disney influencers, with thousands of views and responses across his blog, podcast, and social media profiles every month.
Get started with more D Is For Disney content here