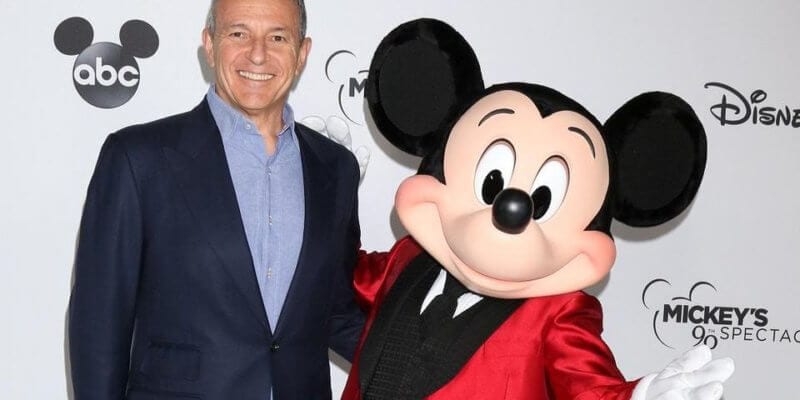 It was just another day in the land of Disney when suddenly this happened: Bob Iger steps down as CEO, and Bob Chapek steps in to replace him, effectively immediately.
Want to listen instead of read? Hear the audio version! Just click the Play button above.
I had just wrapped up my podcast and went out to grab a bite to eat when my phone started vibrating like mad. One notification, then two, then a blizzard of them. Newspapers, stock apps, #DisTwitter, oh my!
Let's take a look at what's going on together, shall we?
Why Is Bob Iger Stepping Down as CEO?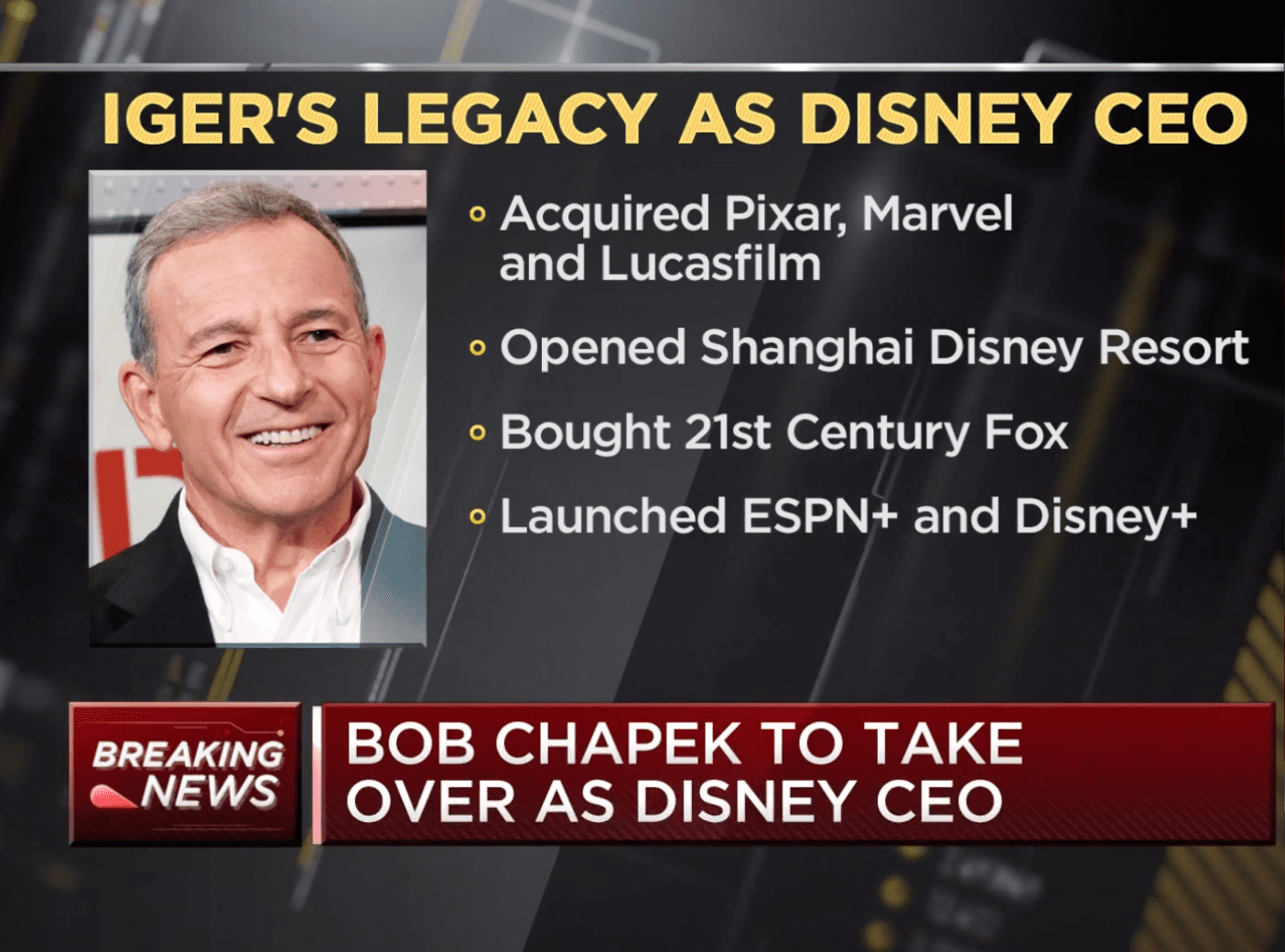 According to CNBC, "Disney CEO Bob Iger is stepping down from his role. He will continue as the executive chairman through 2021 while Bob Chapek takes over as the CEO of the company."
CNBC will be sitting down to interview both Bob's (Iger and Chapek) today.
Iger had extended his contract a whopping four times with Disney. With each one, he put off retirement to continue at the helm of one of the world's biggest and most widely loved companies.
The Disney brand grew extensively under Bog Iger's leadership. He oversaw the acquisitions of Pixar, Lucasfilm, Marvel, and 21st Century Fox, as well as the launch of Disney+ and ESPN+.
Not only did he achieve great things in film and TV, but he also oversaw the opening of the Disney resort in Shanghai, China.
Just check out this timeline/list of some of his many accomplishments at the House of Mouse:
As reported by The New York Times, "Mr. Iger, 69, will take on the role of executive chairman — and direct Disney's creative endeavors — to ensure a smooth transition through the end of his contract on Dec. 31, 2021, the company said."
Why now, though?
That's the question on everyone's minds. Yes, The Walt Disney Company reports that this is the perfect time for a transition, but it still begs the question…
Why did this happen so abruptly?
There's rampant speculation online that this is due to a health issue or perhaps Iger wanting to run for President later this year, in 2020.
But, all of that remains open and unanswered at this time.
Who is Bob Chapek?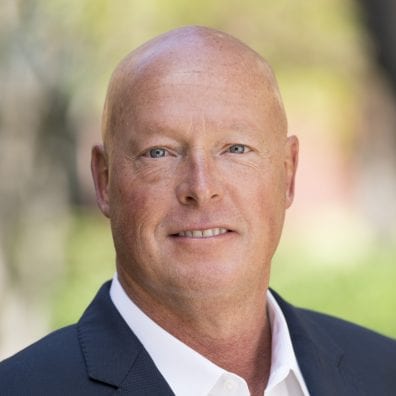 Today, Disney had an impromptu conference call that was open to the public before questioning began.
I was able to listen to the whole thing; unfortunately, it didn't provide a whole lot of insight.
Bob Iger spoke. Then Bob Chapek spoke. They both spoke broadly and generally and, well, vaguely.
Here's what Susan Arnold, the independent Lead Director of the Disney Board, had to say:
The Board has been actively engaged in succession planning for the past several years, and after consideration of internal and external candidates, we unanimously elected Bob Chapek as the next CEO of The Walt Disney Company. Mr. Chapek has shown outstanding leadership and a proven ability to deliver strong results across a wide array of businesses, and his tremendous understanding of the breadth and depth of the Company and appreciation for the special connection between Disney and its consumers makes him the perfect choice as the next CEO.

TWDC
See what I mean?
Chapek has been with TWDC for 27 years, which does seem to bode well. In other words, he isn't an outsider.
Here's what Disney writes about him on his official TWDC page:
During his tenure, Disney Parks saw the largest investment and expansion in its sixty-year history, including the successful opening of Shanghai Disney Resort; nearly doubling the Disney Cruise Line fleet; introducing the most technologically advanced and immersive lands in the parks' history, Star Wars: Galaxy's Edge at Disneyland Resort and Walt Disney World Resort; the growth of Marvel-inspired attractions across the globe; and one of the most ambitious development projects at Disneyland Paris since the park first opened.

TWDC
That's quite a resume! Although, anecdotal reports on Twitter don't exactly inspire the same confidence. Time will tell.
If you want to read the whole press release, here's a PDF put together by Disney.
Should Disney Fans Be Worried?
Nobody can say for sure what the future holds with Disney (or any other company!). When Steve Jobs was no longer able to lead Apple, people worried it was the end of the brand, but of course that hasn't been the case at all.
All businesses will experience ups and downs. Disney is no different in this respect.
That said, more to the point, people want to know if Bob Chapek has the same heart that many believe Bob Iger does. Again, there's no way to say for sure.
Some good news is that Chapek will report to Iger and the Board in his role as CEO. In other words, Iger is still basically in charge of the Disney company.
That's probably a big relief for a lot of people (myself included).
Now, we look to the future. As fans of Disney, we hope that Chapek will lead the company, the movies, the TV, the parks, the merchandise, in the same way that Iger did, which is to say, by trying to do what Walt might have done.
Need a little pick-me-up after all that? Listen to the latest episode of my podcast, which I finished recording just before all this crazy news dropped.
And as always, Have a magical day!
Share this post on your Facebook, Twitter, or Pinterest page with the easy share icons below.
Neal Tucker is one of the world's most engaging Disney influencers, with thousands of views and responses across his blog, podcast, and social media profiles every month.
Get started with more D Is For Disney content here