The Walt Disney Company, Lin-Manuel Miranda, Thomas Kail, and Jeffrey Seller announced on May 12 that the filmed version of the Broadway show Hamilton will be available on Disney Plus starting July 3 this year–just in time for Independence Day!
Warning: Explicit language in some of the Tweets below.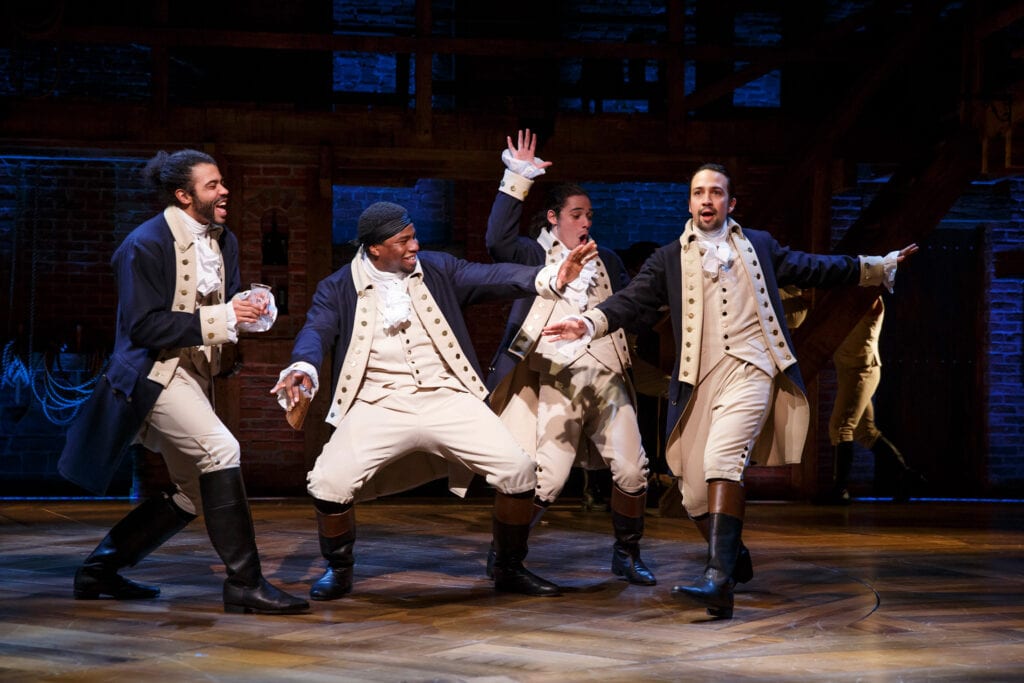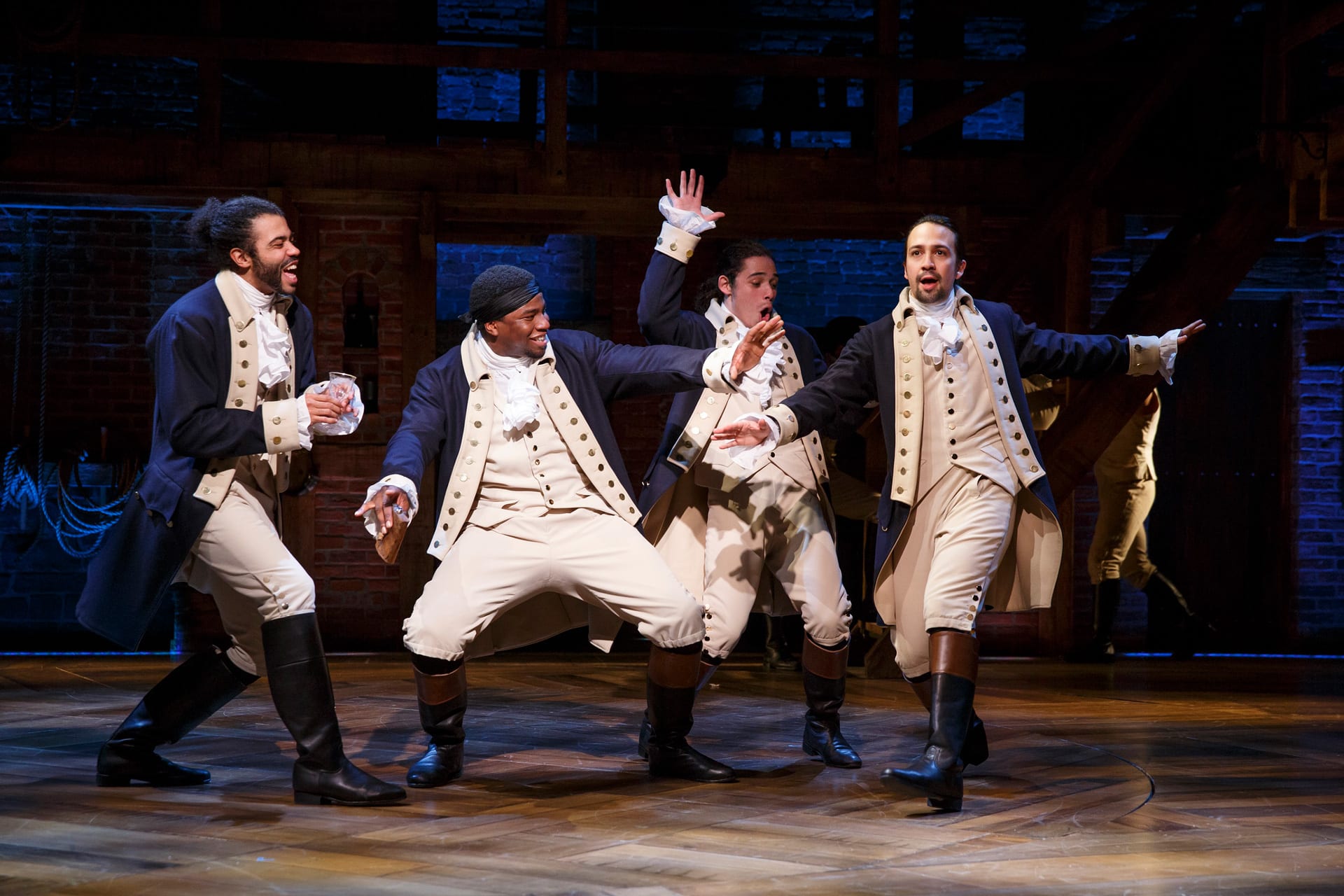 What We Know So Far
The movie version is basically the onstage performance of Hamilton filmed for three days at the Richard Rodgers Theater last June 2016. We'll see the original Broadway cast, including Miranda, who plays the title role, Daveed Diggs, Leslie Odom, Renée Elise Goldsberry, and Christopher Jackson.
Disney reportedly paid $75 million to acquire the worldwide rights to the award-winning show, which modernly presents the life and death of Alexander Hamilton, one of the key Founding Fathers of the United States.
Its theatrical release and Disney Plus debut was scheduled next year on October 15, but Disney, along with the producers of the Broadway show, decided to make it available 15 months earlier. "Why?" you ask. We'll get to that part later.
Here's the video of the Hamilton on Disney Plus announcement:
What to Expect, Plus Censorship Details
Hamilton, written by the creative genius Lin-Manuel Miranda, has set new standards on Broadway. Given that, we can expect to be part of a three-hour, groovy, and phenomenal experience in the comfort of our very own homes!
"I can't say enough about what an incredible job Tommy Kail, our director, has done with the movie. He's basically given everyone at home the best seat in the house, and it's a thrilling experience. It really threads the needle between these cinematic close-ups and widening out and seeing the show from the center aisle of the Richard Rodgers Theater, so I can't wait for y'all to see it."

Lin-Manuel Miranda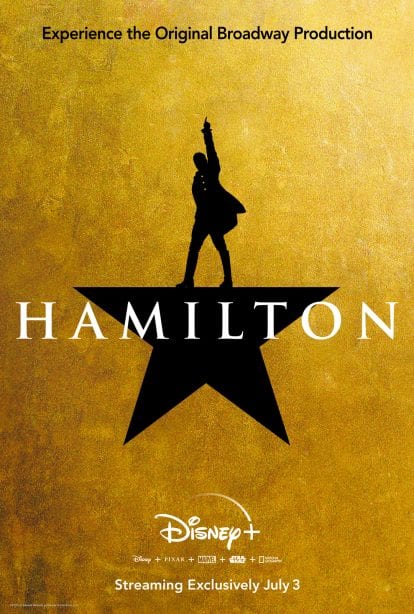 That said, Disney has edited films for home release before.
Since Hamilton will be considered as an official Disney+ Original film, we've learned that some parts of lines from the original Broadway show will be muted.
Here's what Lin-Manuel Miranda said on Twitter.
Warning: Explicit language below.
Why It's Happening Now
Since the Coronavirus pandemic has been keeping our heads down, people are in dire need of something new and extraordinary for entertainment. And there's something really great about making theatre available for a much wider audience, even if stage work doesn't always translate screens.
Offering the film online is also an impressive strategy for Disney to get more people to subscribe to its streaming service. Currently, Disney Plus has 50 million subscribers, according to an article by The Verge.
"Disney is known for telling great stories–stories that touch people's hearts, stories that make people happy. And these days, people need our stories even more. And we've been trying, under some challenging circumstances, to continue to tell great stories."

Bob Iger, Disney's Executive Chairman
According to Iger, he felt Hamilton was significant to bring to Disney+ because firstly, there seems to be no other work of art in the last ten years that has had the cultural impact of 'Hamilton.'
Secondly, its message of unity is relevant today in the face of adversity. So there you go, people! Those are the answers to why it's being released 15 months earlier.
All the Disney Plus Hamilton Posters
Ahead of the release, Disney promoted the filmed version of Hamilton on Broadway with some stunning new posters on social media.
See the Twitter post from Walt Disney Studios here promoting the streaming release of the hit musical.
All the posters are below for download.
Hint: They make great iPhone and Android wallpapers! 😉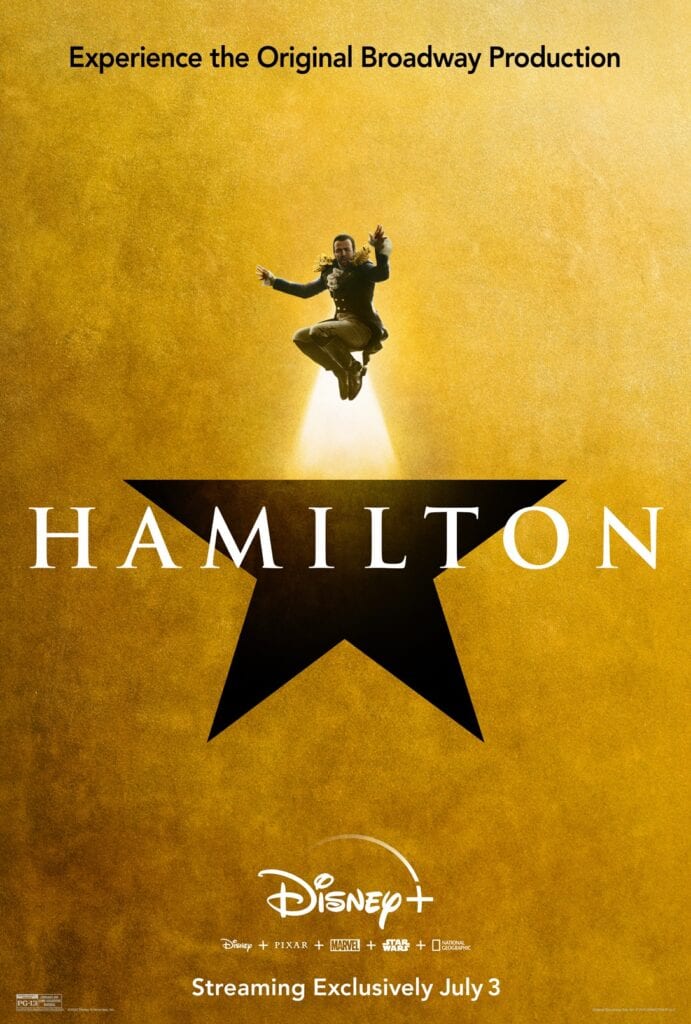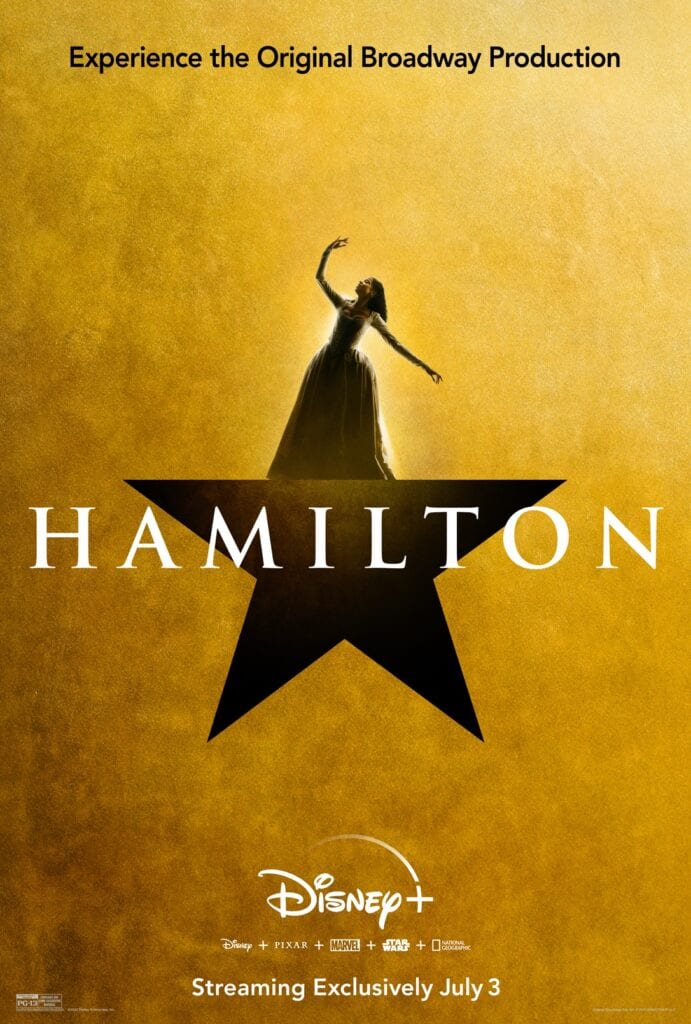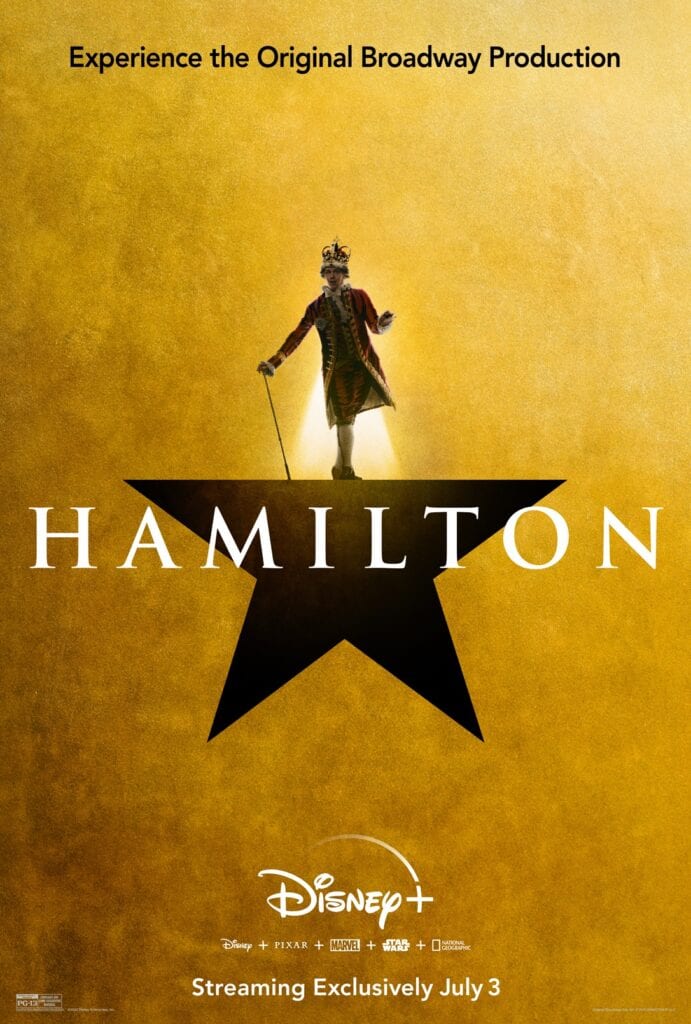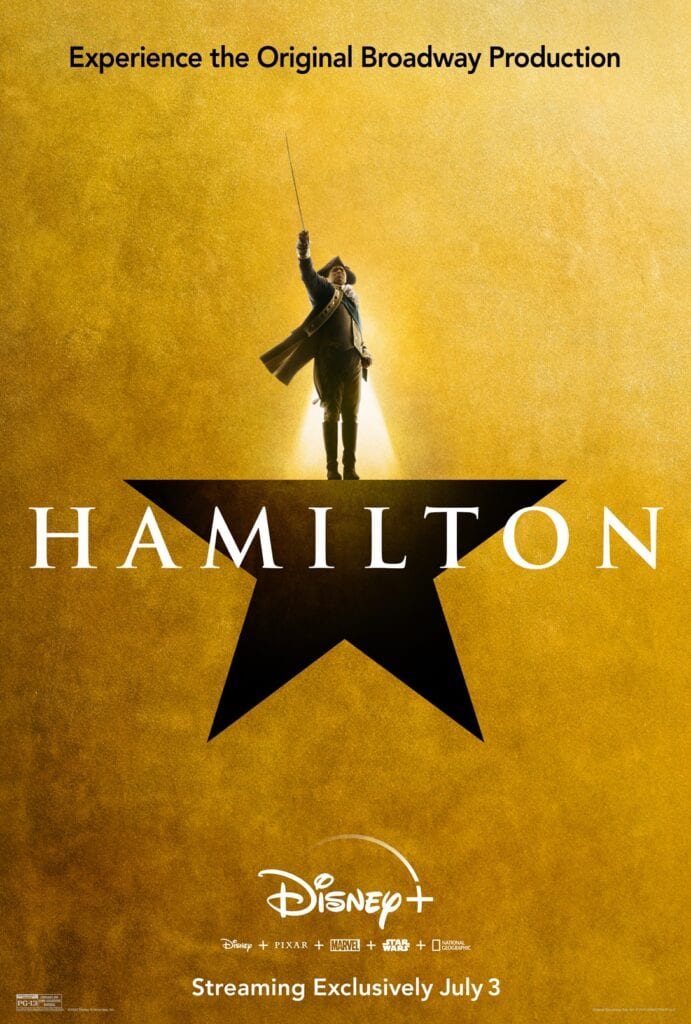 In a Nutshell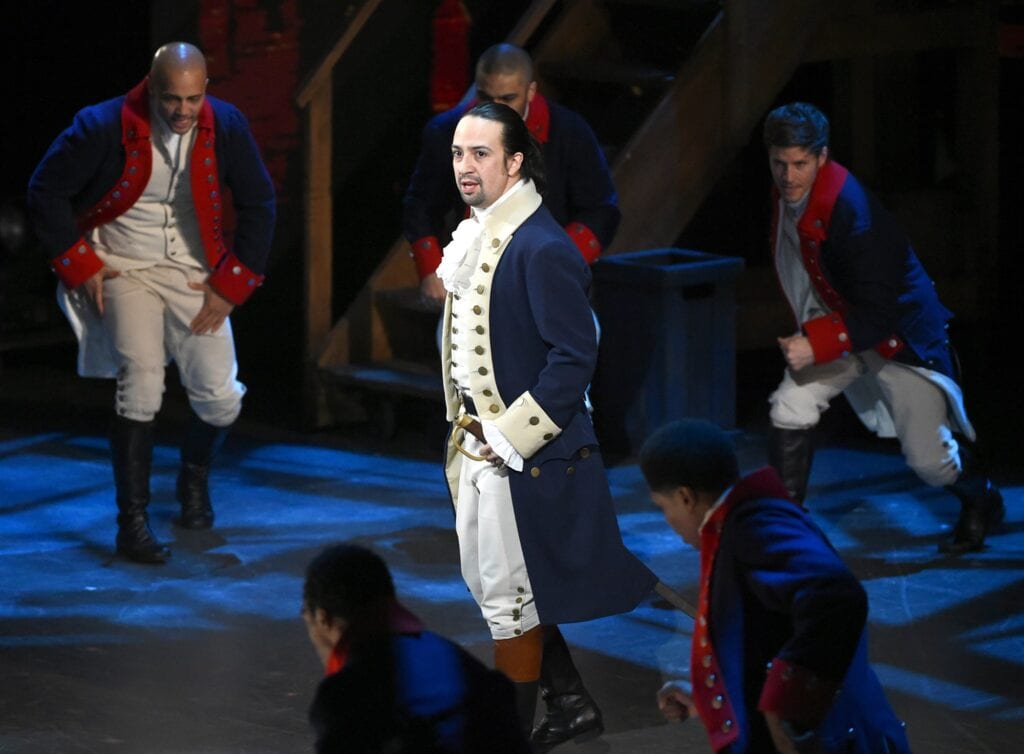 When is Hamilton going on Disney Plus? July 3, 2020.
Having received numerous accolades including 11 Tony Awards, a GRAMMY Award, and the 2016 Pulitzer Prize for Drama, it's safe to say the upcoming movie is a must-watch.
This is an excellent and much-needed diversion that will benefit not only Disney but also its intended audience. It's said to be outstanding, contemporary, and timely!
This musical will surely be a great reason to subscribe to Disney Plus if you haven't yet. Go ahead, and get your Disney Plus account now!
Watch the official trailer right here.
Share this post on your Facebook, Twitter, or Pinterest page with the easy share icons below.
Neal Tucker is one of the world's most engaging Disney influencers, with thousands of views and responses across his blog, podcast, and social media profiles every month.
Get started with more D Is For Disney content here