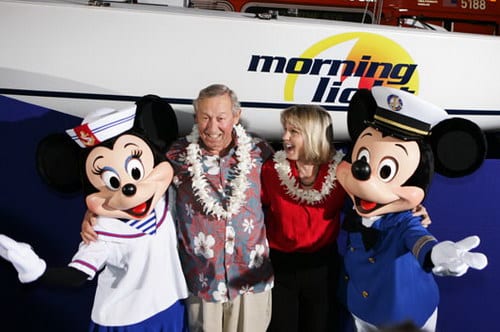 Leslie DeMeuse Disney is a legend in her own right. While many may know her as the wife of the late Roy E. Disney, her contributions to Disney and the film industry as whole go beyond that.
So who is Leslie DeMeuse Disney and what makes her a legend? To put it simply, she is a jack of all trades and a master of the things she is most passionate about. Her multi-hyphenate status has earned the respect of many.
Together, let's meet Leslie DeMeuse Disney – the Disney heiress, filmmaker, and legend!
Who Is Leslie DeMeuse Disney?
Born Leslie DeMeuse, she is a filmmaker, screenwriter, television producer, and the wife of the late Roy E. Disney.
At the young age of 16, DeMeuse lost her father, brother, and sister in a plane crash. However, she did not let the loss stop her from fulfilling her dreams.
Among the things Leslie DeMeuse Disney is passionate about, sailing and film are the closest to her heart.
Sailing As A Lifelong Passion
Leslie DeMeuse Disney discovered her passion for sailing in her teenage years. At only 16 years old, she had her first experience at sea onboard the maxi-yacht Blackfin owned by her father.
She then went on to pursue this passion and sailed her first Trans-Pacific Yacht Race, more popularly known as Transpac, in 1973. The rest, as they say, is history.
Putting together her love for the sea and her penchant for filmmaking, DeMeuse focused on producing video material that promoted and documented sailing.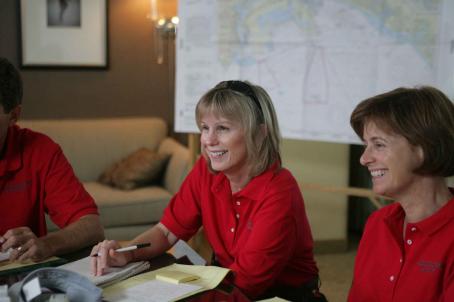 The Focus On Filmmaking
It was in the early 1980's when Leslie DeMeuse Disney partnered with Phil Uhl to build Channel Sea Television – an independent production company in the West Coast that specializes in sailing.
Channel Sea Television worked with sports channel ESPN covering sailing events and activities in the area. On top of that, the production house also helped create promotional material for organizations like the Beach Boys USA Syndicate.
Taking a leap of faith in 1985, Leslie DeMeuse Disney submitted a proposal to PBS for a sailing program to be aired on public television. Her show "White On Water" was well-received by the public with ratings that exceeded expectations.
It was so groundbreaking that the show earned her a local Emmy! This further cemented her status as an established filmmaker who knew her craft well.
After years in Laguna Niguel, she made the big move to Orange County for greener pasture.
Roy Disney and Leslie DeMeuse: A Disney Marriage
Aside from being known as an Emmy Award-winning filmmaker and experienced yachtsman, Leslie DeMeuse Disney is also known as the second wife of one of the Disney's involved in The Walt Disney Company, Roy E. Disney.
Who Was Roy E. Disney?
Roy Edward Disney, more popularly known as Roy E. Disney, was the nephew of Walt Disney, the man who made magic happen.
Roy's father, Roy Oliver Disney, was Walt's brother. Together, the brothers discovered Disney Cartoon Studio in 1923 with Roy Oliver handling the business side and Walt in-charge of the creative aspect. They later renamed it The Walt Disney Studio.
Roy was the only child of his father and Edna Disney. His uncle Walt adored him so much and treated him like a son.
Roy E. Disney and The Walt Disney Studio
Joining Disney in 1953, Roy became hands-on with the shows and movies he helped produce. His stay in the company was cut short when he left in 1977, just under a decade after losing two important men in his life: Uncle Walt died in 1966 and his own father passed in 1971).
The internal problems within the management and Roy's growing concern over the direction the company was headed led him to leave. However, he loved Disney so much that he returned and continued his fight in keeping the Disney traditions alive.
True enough, his efforts were not in vain because that ultimately led to the so-called Disney Renaissance. He stopped the threat of having the animation division dissolved and encouraged it to do even more.
As a result, Disney had successful animated films such as The Little Mermaid, Beauty and the Beast, The Lion King, and Aladdin. For these Disney classics, I think we can all say, "Thank you, Roy E. Disney!"
Roy resigned for the second time after problems with the management in the early 2000's. Just like the first time, he came back to protect the company values and traditions his uncle Walt lived by.
People noted him for his great impact on the Disney film empire over the decades.
Because of his intervention, the animating studio grew significantly. At present, Disney continues to make quality animated films. Read about some of the more recent and experimental animations here.
Mr. and Mrs. Disney
Roy E. Disney married Leslie DeMeuse in 2008, a year after his divorce with his wife of 52 years, Patty Dailey.
However, they had known each other for quite awhile already. In fact, they worked on a film together in 2000. The film was about – yep, you guessed it – sailing!
Roy and Leslie shared the same love for sailing. He was just as passionate about it as she was. And that's saying something!
Their two-hour film Transpac – A Century Across the Pacific documented the growth of Transpac through the years. It gathered over 400 hours of footage and tons of photos from museum collections, and interviews of over 150 Transpac participants.
Morning Light: A Passion Project with Roy Disney
Following their first documentary together, the duo teamed up once more to turn a passion project into reality. Since both were basically children of the sea and experienced yachtsmen, it was fitting that they do this specific project together.
Roy E. Disney and Leslie DeMeuse Disney's passion project documented how youth, determination, and perseverance worked together to bring a crew of young yachtsmen to the finish line of the 44th Transpac.
Morning Light, as their feature documentary was titled, was over three years in the making and released in October 2018.
Scroll down to watch the trailer below.
What made Morning Light special was the fact that the two were aboard, albeit figuratively, during the crew's Transpac journey from start to finish. As producers, they involved themselves in all aspects – from the recruitment down to the actual competition.
Gathering over 500 participants, they trimmed down their list to 15 young men and women aged 18-23 years old. The shortlist underwent training to be the best version of themselves for the anticipated annual yacht race.
Roy Disney purchased the crew's yacht Morning Light, the film's namesake. He provided funding to make their passion project come to life.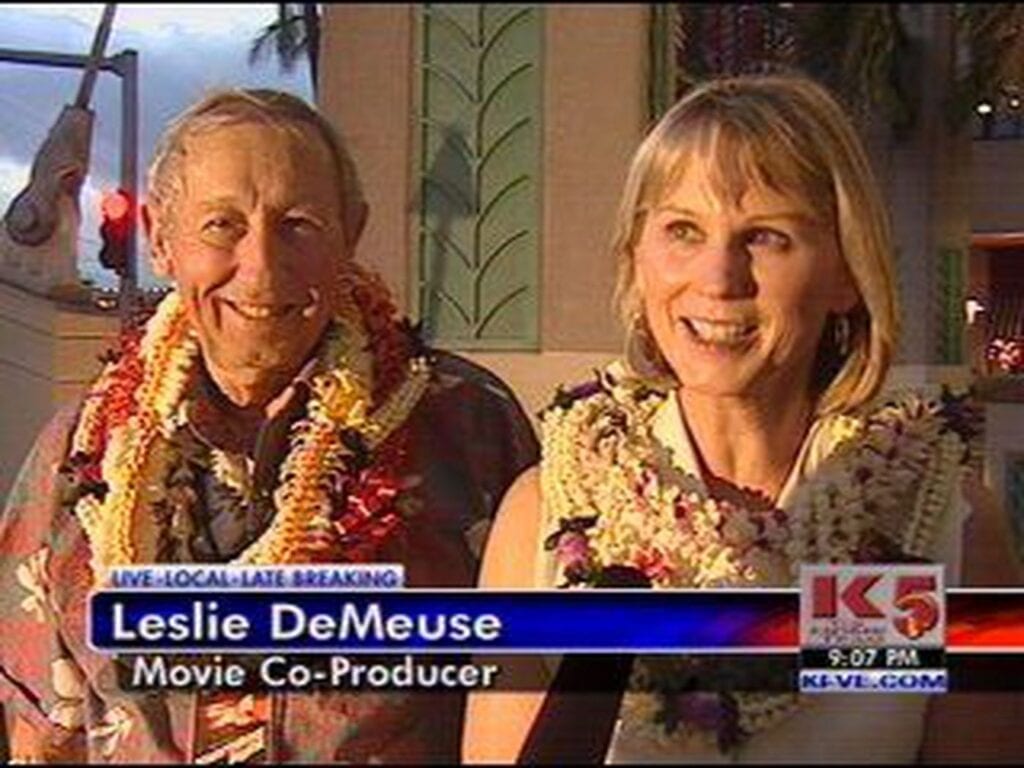 One year after Morning Light premiered, Roy Disney succumbed to stomach cancer at the age of 79.
Go Big or Go Home (or Both): The DeMeuse-Disney Properties
As a Disney heiress and an established name in the film industry, one should not underestimate the properties under Leslie DeMeuse Disney's name. Together with her husband, she has an outstanding real estate portfolio.
A Toluca Lake home, which she and Roy called their residence years back, was placed on the market in 2019. It was priced at a whopping $5 million.
A quick fun-fact: did you know that Toluca Lake is home to many celebrities and big names in the entertainment industry? This is partly because it is close to Hollywood.
The two-story house built in 1933 has a Mediterranean aesthetic. Upon entry of the property, lush landscaping will greet and welcome you. Olive trees dot the gated courtyard.
With 2,433 square feet of living space, the lakeside property has three bedrooms, one of which is a master suite with a walk-in closet. You can find a wood-beamed ceiling in the living room with a fancy fireplace that spells coziness. There is also a center-island kitchen and an elevator for easier access.
One of the features this house boasts of is its sunroom which gives you a perfect view of the pictureque pool and lake.
The outdoor area is as beautiful as the inside of the house…
Imagine a patio with its own fireplace, an area where you can prepare barbecue, a dining space perfect for outdoor meals, and a deck facing the lakefront. To top it off, a Duffy boat sits at the personal dock.
Bought by the Disney executive in 2006, this house has a new owner who acquired it for more than its selling price.
In addition to this property, she and Roy also have real estate assets in other areas such as a home in the Linda Isle Community in Newport Beach.
Leslie DeMeuse Disney: A League of Her Own
Summary: Filmmaker and producer Leslie DeMeuse is known for her love of movies and sailboats. Notably, she was also married the famous Roy E. Disney. She has made documentaries and put her stamp on the sailing world. Did you know all of this? I learned a lot, and I hope you did, too!
Her achievements and contributions in the world of sailing, filmmaking, and Disney are more than enough to make Leslie Demeuse Disney more than just Roy E. Disney's wife.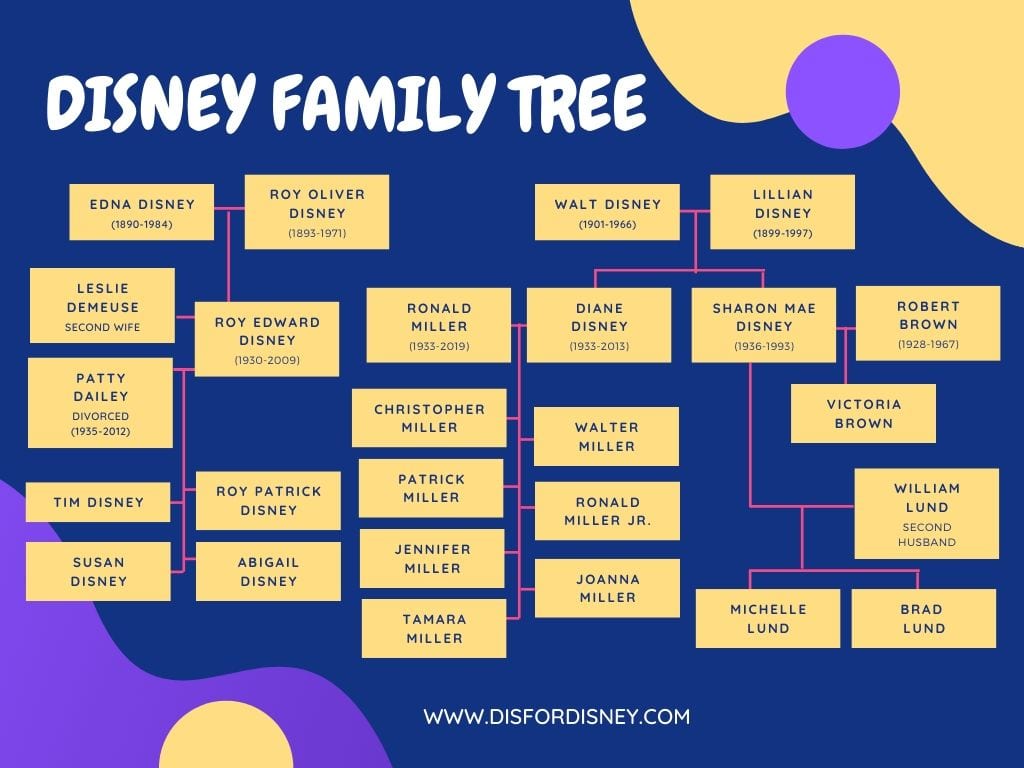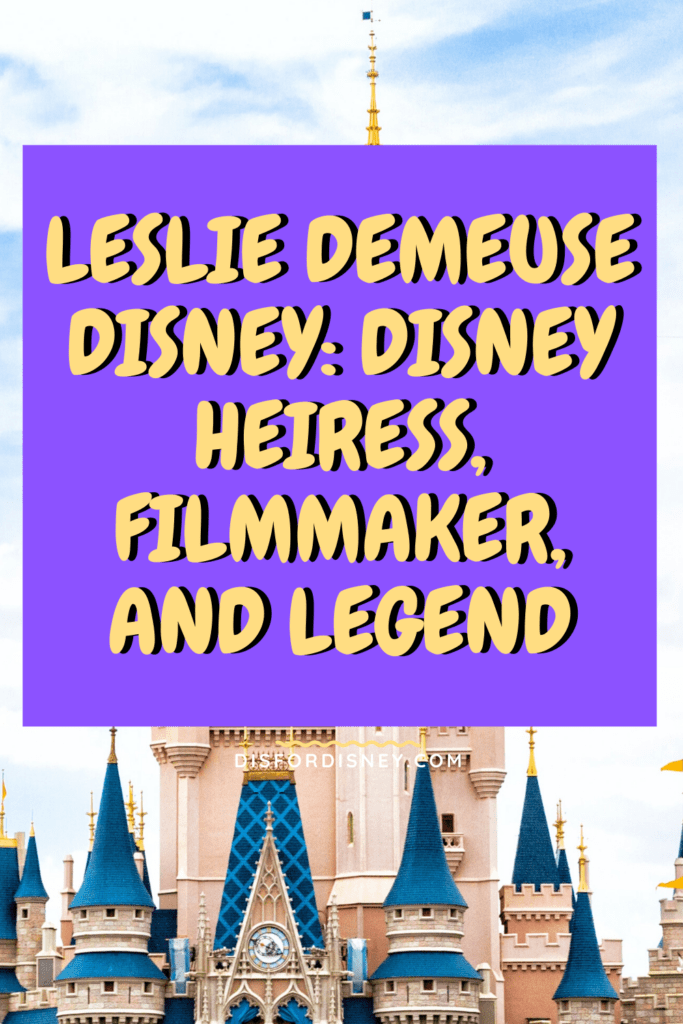 Share this post on your Facebook, Twitter, or Pinterest page with the easy share icons below.
Neal Tucker is one of the world's most engaging Disney influencers, with thousands of views and responses across his blog, podcast, and social media profiles every month.
Get started with more D Is For Disney content here