We now have the go-ahead word we've all been waiting for from Governor Ron DeSantis of Florida: Walt Disney World Resort in Orlando is officially allowed to reopen on July 11th!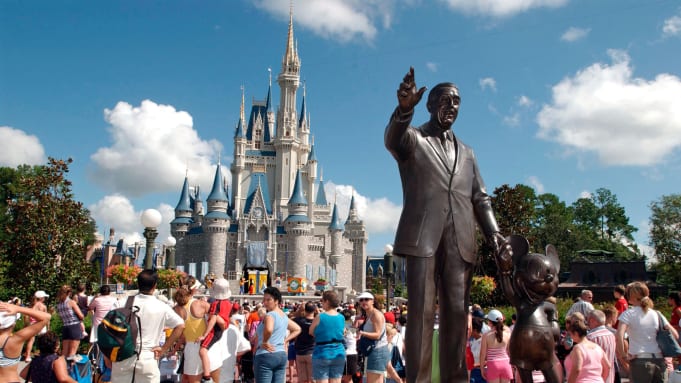 What You Need to Know About WDW Reopening on July 11th
Here are the basics, everything you really need to know if you plan to go back to Walt Disney World Resort on July 11th (or on the 15th):
Disney's Magic Kingdom & Disney's Animal Kingdom reopen on July 11th.
Disney's Epcot & Disney's Hollywood Studios reopen back up July 15th.
All guests and Cast Members will be required to wear face masks at all times (except during dining) and get a temperature check like at Disney Springs before being allowed entry into any of the Disney World parks.
What Else We Know for the Disney World Reopening
Now we know that Disney World got official allowance from Florida to open back up the 4 theme parks in Orlando beginning on July 11th.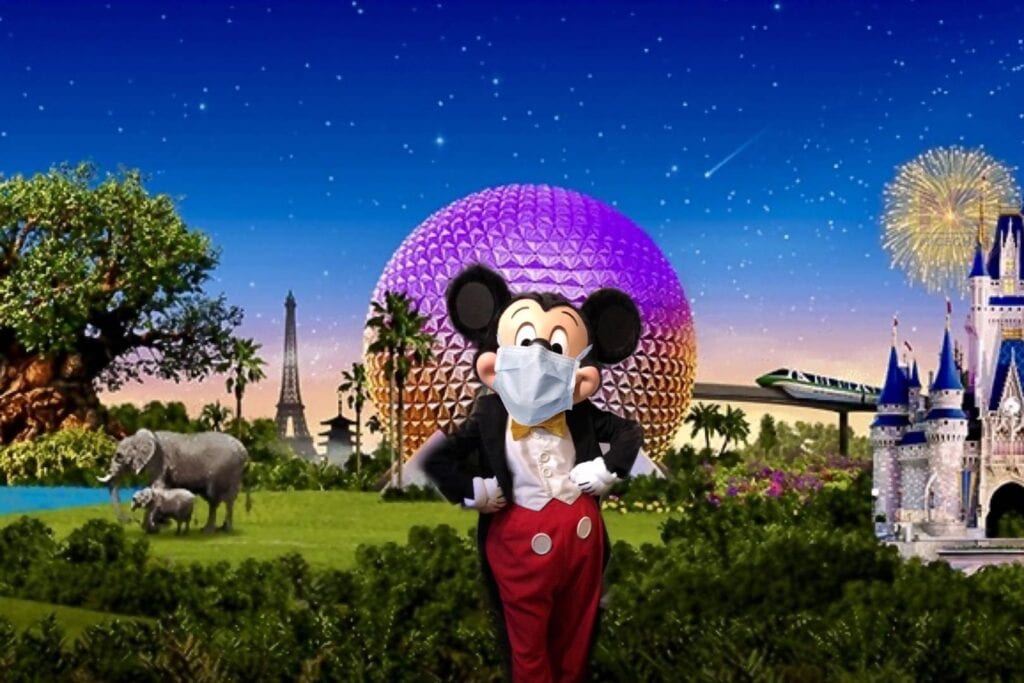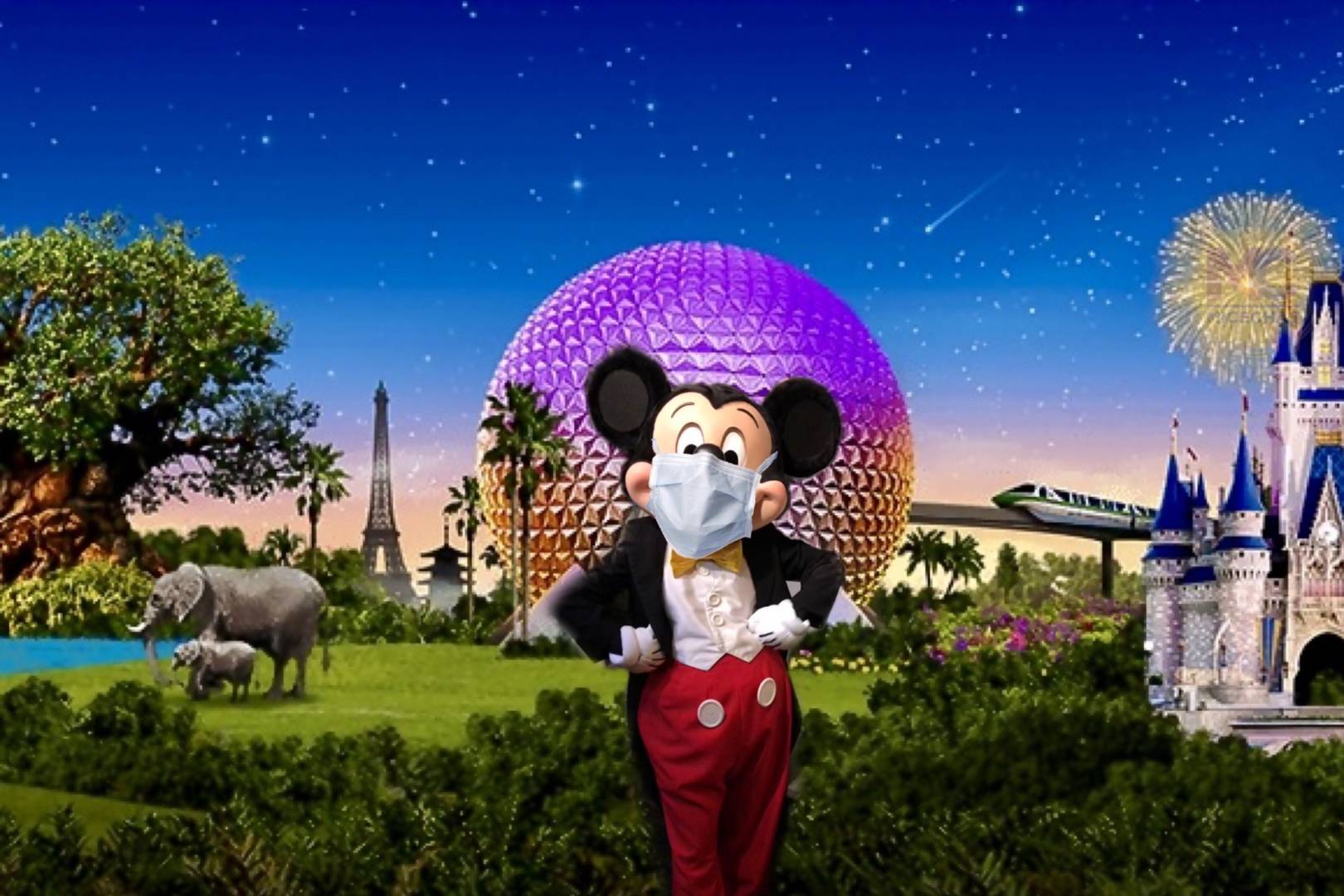 As mentioned above, the Magic Kingdom and the Animal Kingdom reopen before the others on July 11.
Four days later, Disney's Epcot and Hollywood Studios reopen July 15th.
Disney recently submitted a plan for phased reopening of its parks in Orlando, and the official reopening teams in Florida got back to them right away.
Of course, once guests are in the park, they will have to wear a face mask when not eating or drinking and get their temperature checked at gate entrances.
For now, all tickets need to be purchased before getting to the Disney World theme parks. Read more on how tickets and entry will work here.
If you're anything like me, you're now very much used to seeing extra hand sanitizers all over the place and social distancing guidelines marked on the ground with tape or signage.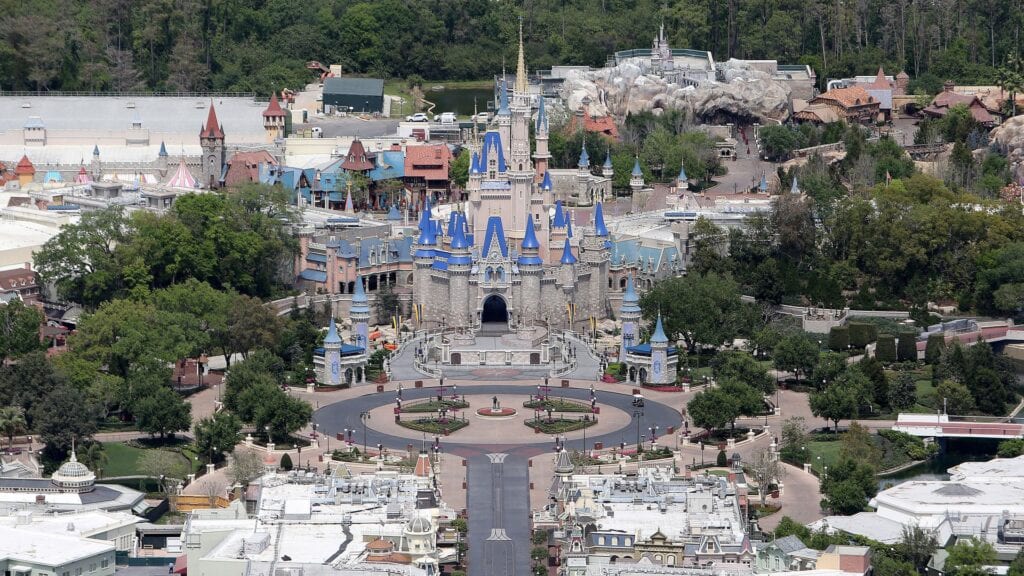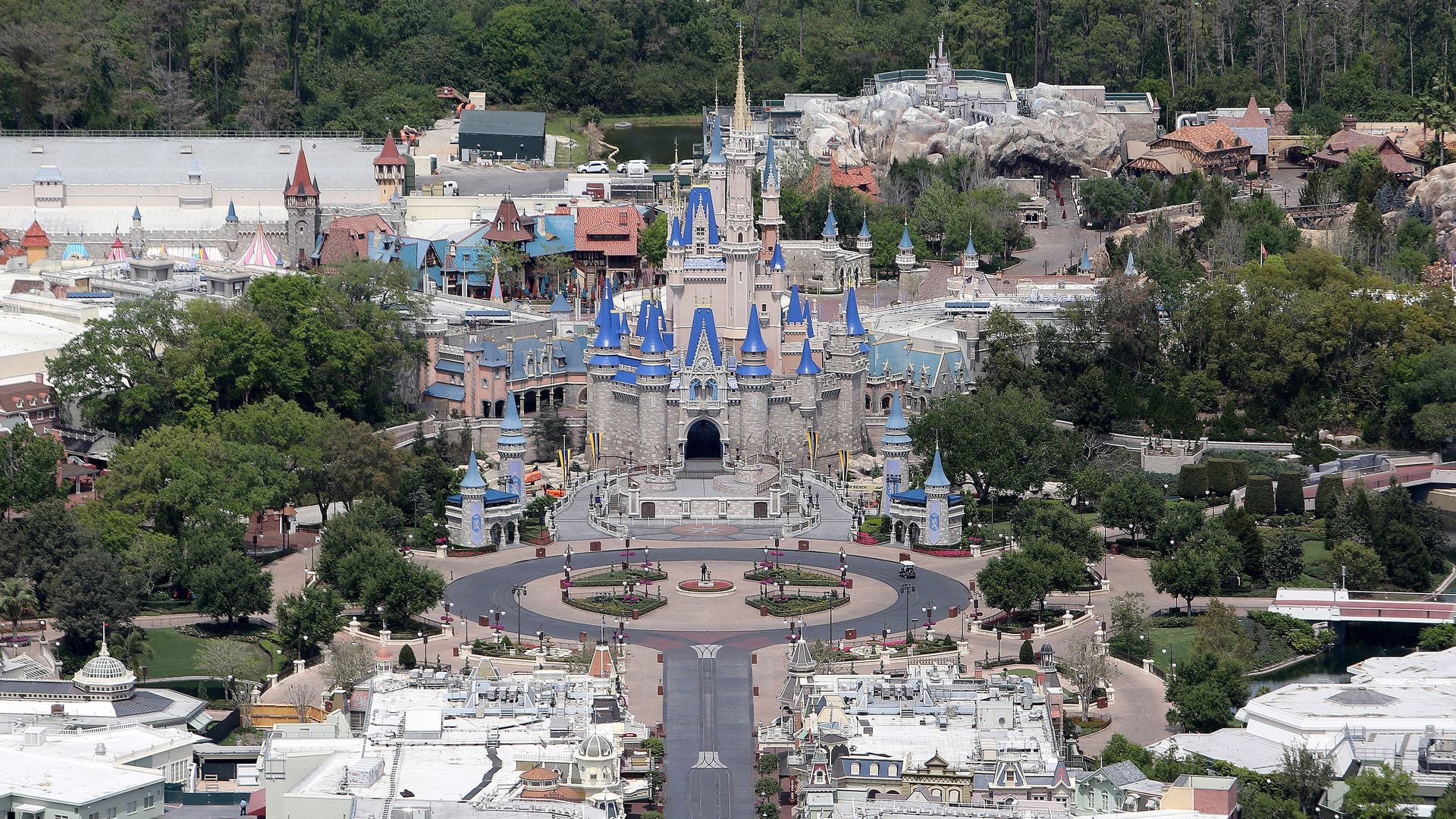 Well, Disney World will be the exact same as far as this goes. Along with the lower capacity, people will be expected to wash or sanitize their hands regularly, cover their faces, and keep their distance from other visitors – this includes while waiting in lines for roller coasters, dark rides, and other experiences and attractions.
Naturally, the chances of getting sick are not completely gone away just yet.
In fact, there's still a possibility of contracting the illness, no matter where you happen to live or visit. Obviously, this includes theme parks.
More Specific Notices You Need to Be Aware Of
For the present, no parades will take place at the Disney World theme parks.
Additionally, all current dining plans and reservations have been canceled. This will take effect immediately and last through the rest of this year (2020).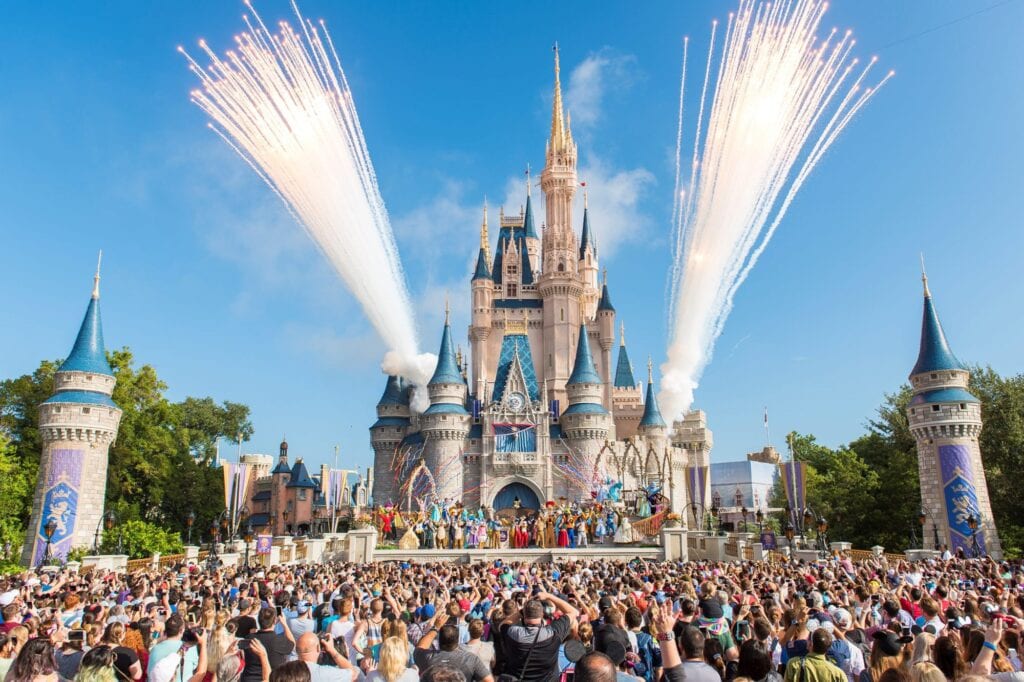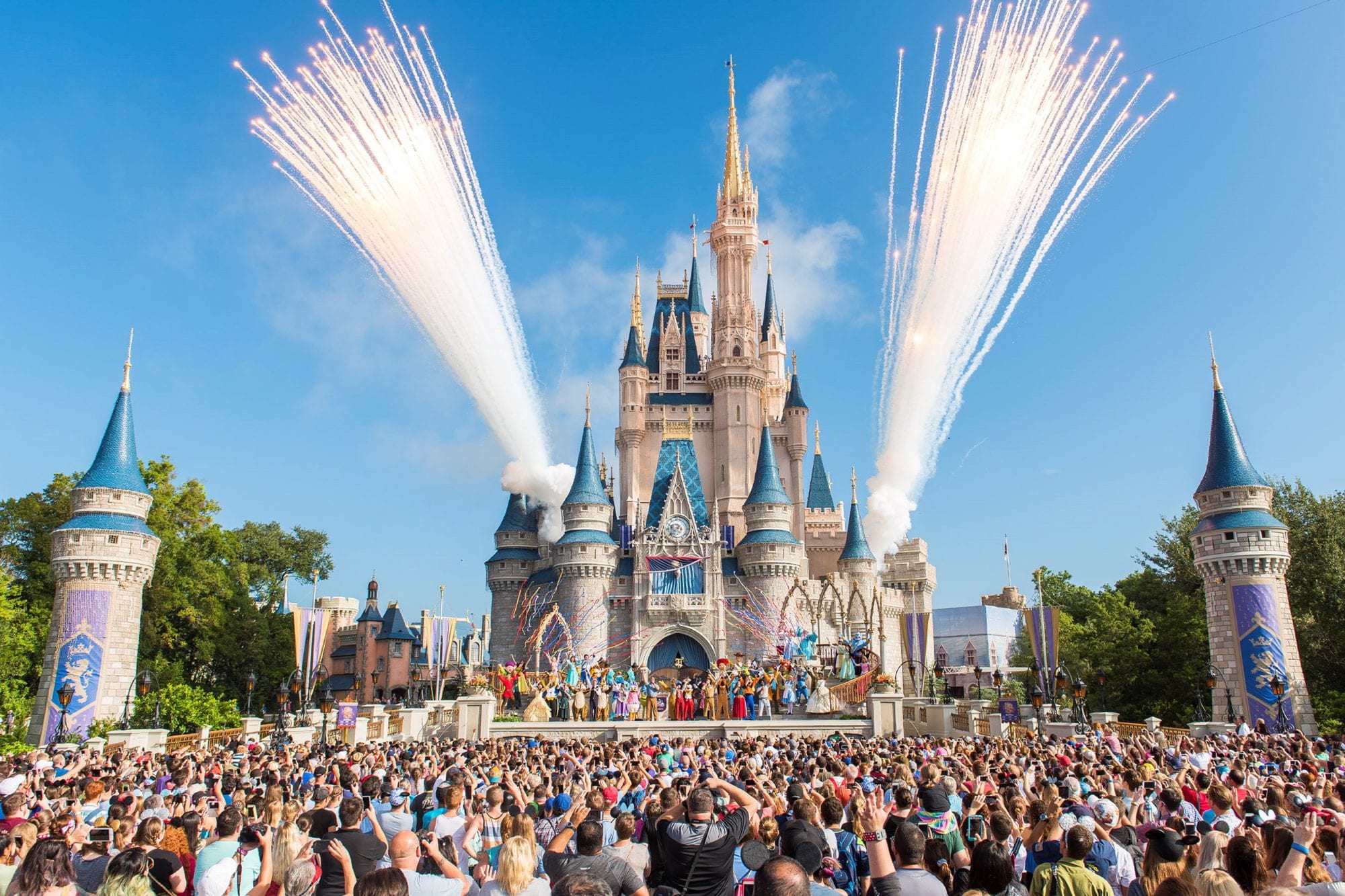 Brand new dining plans reservations may be reserved some time in the future.
Disney has announced that this specific booking reservation window will change.
It will decrease down to 60 days (the usual is 180 days).
Further, FastPass+ reservations are also suspended for the time being.
This also includes Extra Magic Hours. Those are suspended as well for now.
If you have access to a digital form of payment, such as Google Pay or Apple Pay on your smartphone device, this will be strongly encouraged.
Disney Magic Bands use will also be encouraged.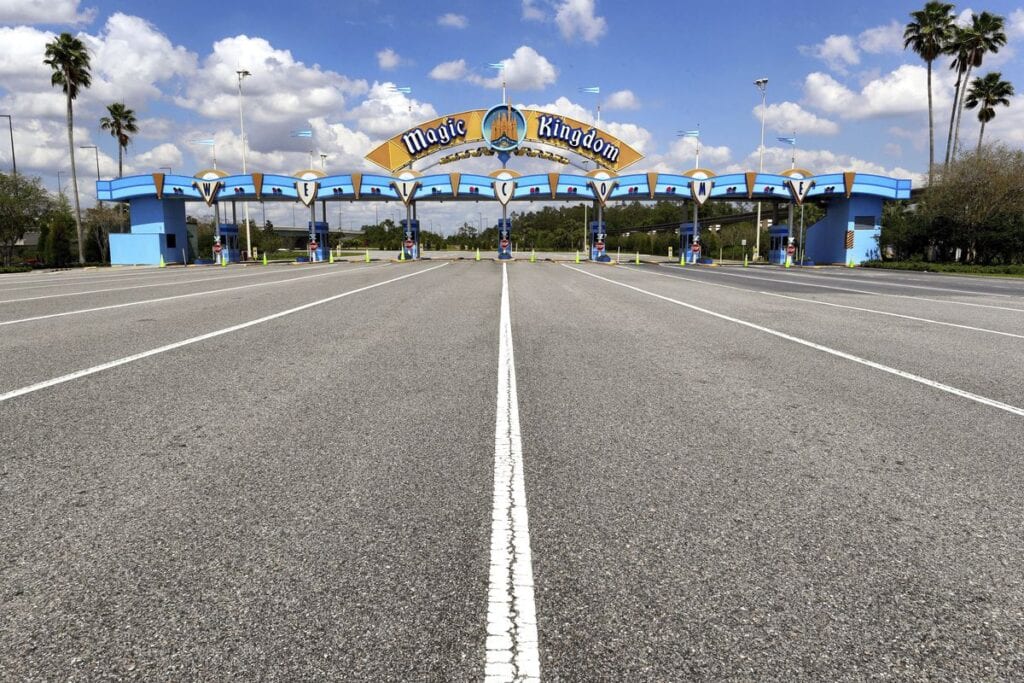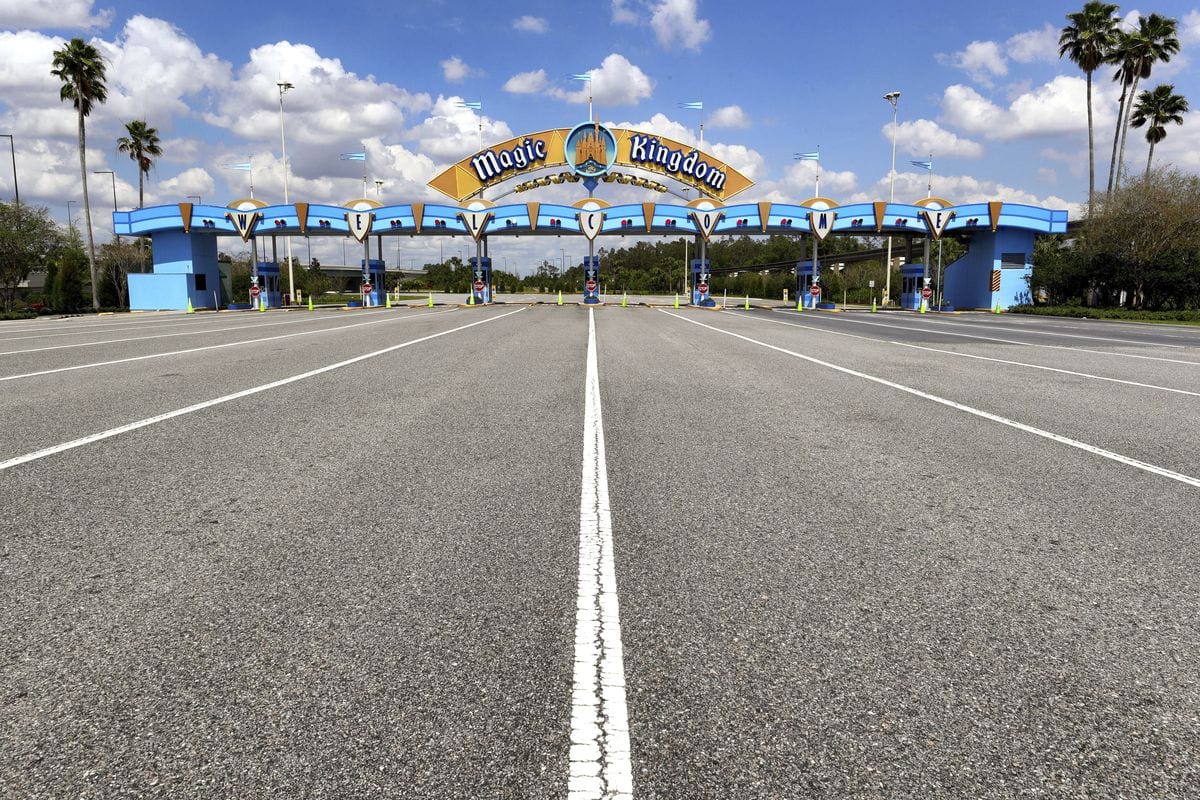 For the foreseeable future, Disney World will also suspend new ticket sales, as well as reservations for their resort hotels.
This is to allow prior/current ticket holders to get a chance to visit the parks, as well as for Disney World annual pass holders.
Are you a lifetime annual pass ticket holder? Sport your love with pride!
Share this post on your Facebook, Twitter, or Pinterest page with the easy share icons below.
Neal Tucker is one of the world's most engaging Disney influencers, with thousands of views and responses across his blog, podcast, and social media profiles every month.
Get started with more D Is For Disney content here