The very first magic kingdom opened up on July 17, 1955, meaning that this year is the… Disneyland 65th Anniversary celebration! To kick things off, Disney has released some incredible Disneyland 65th Anniversary merchandise, pins, and more. Find out the release dates of all the merchandise, as well as when, where, and how to buy it!
Note: All images below courtesy of Disney, unless noted otherwise.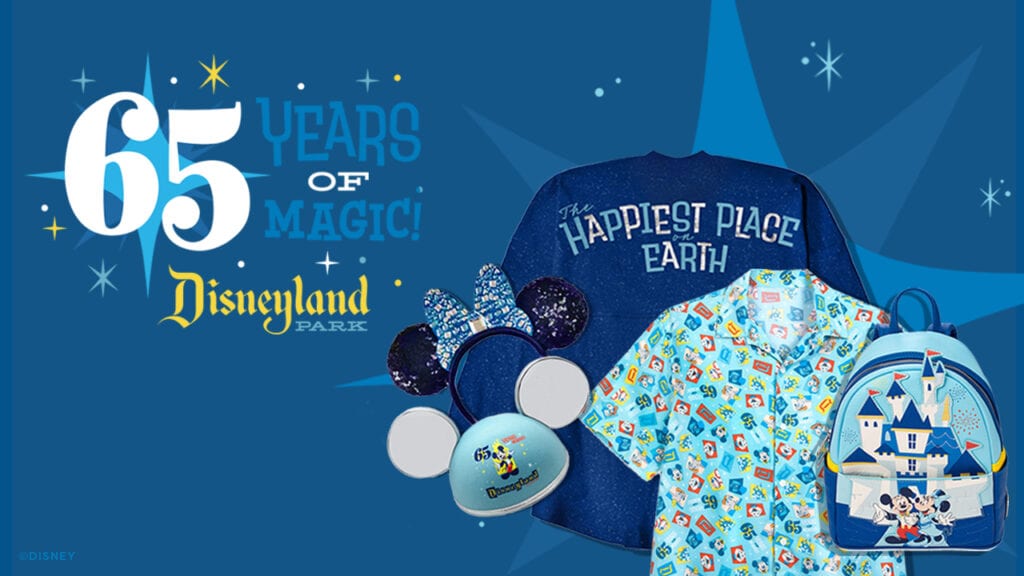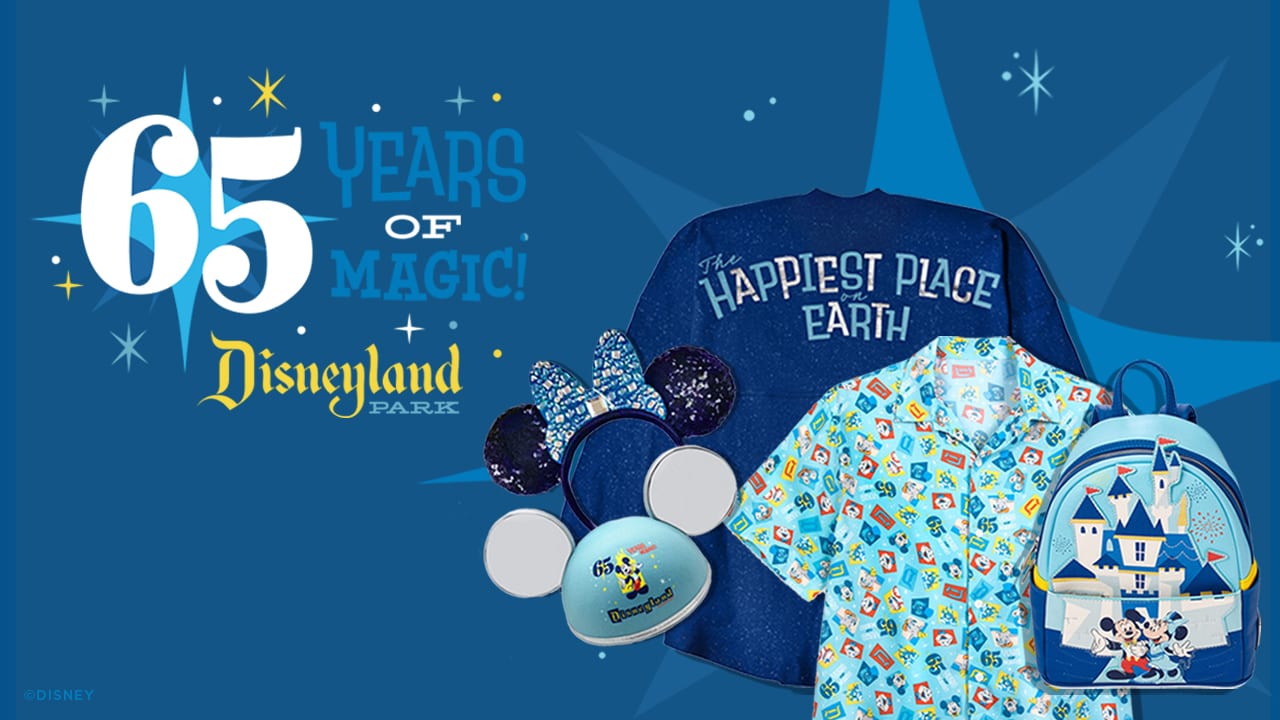 Table of Contents
Disneyland 65th Anniversary Merchandise & Pins Overview
Release Date for 65th Anniversary Merch
How to Buy Anniversary Merchandise
Photos of All the Individual 65th Celebration Items

Clothing, Minnie Ears, and Hats
Special Edition Pins
Parks Plush
Stationery
Backpacks
Puzzles and Games
And more!
Disneyland 65th Anniversary Merchandise Overview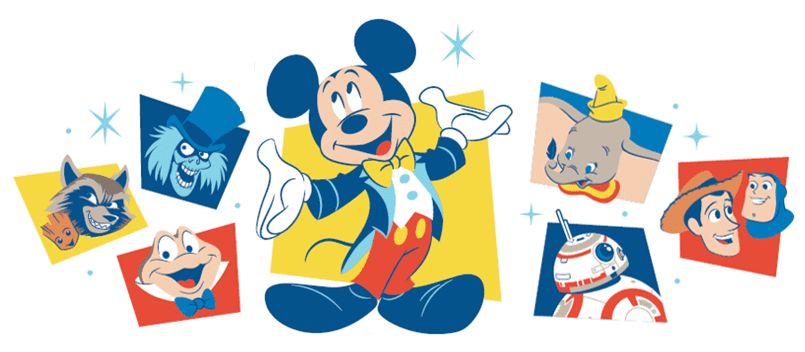 Disneyland 65th Anniversary Sweatshirts and Aloha Shirts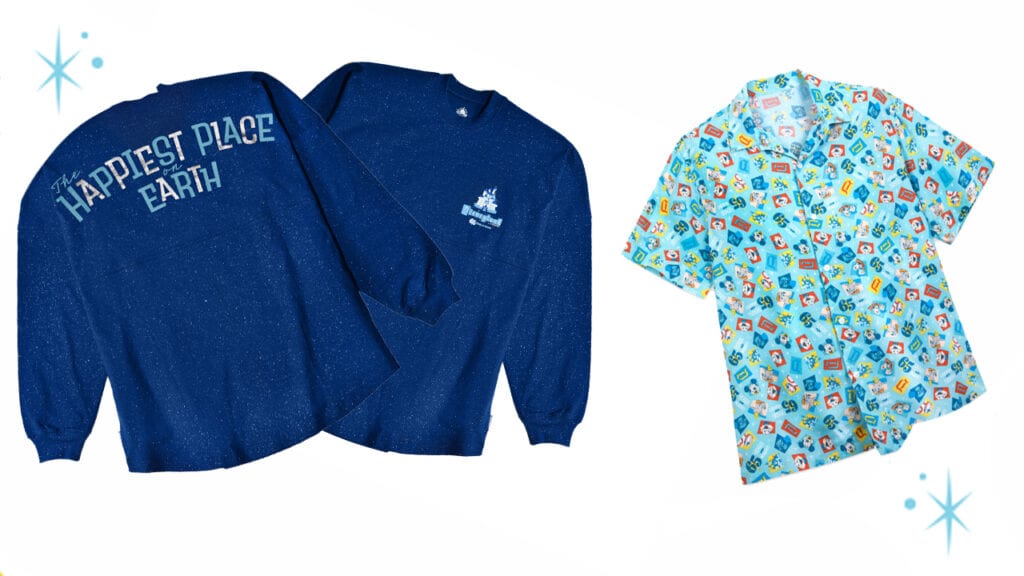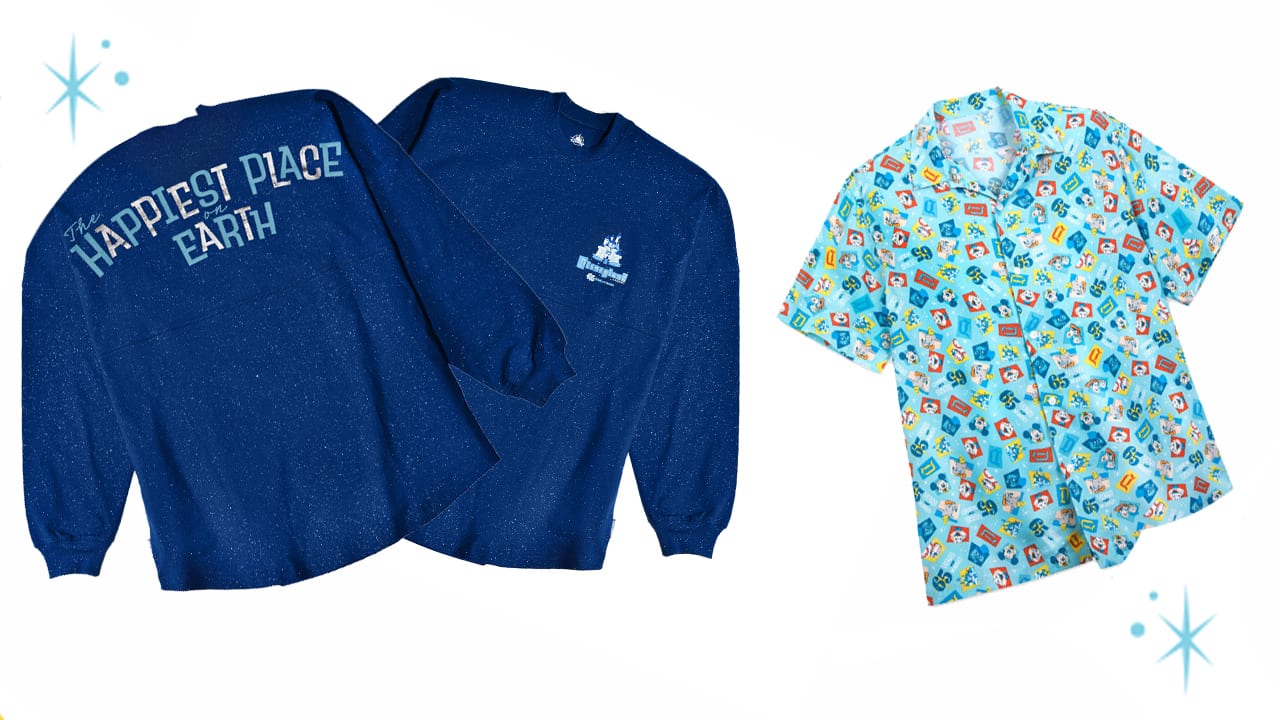 Disneyland 65th Anniversary Special Edition Pins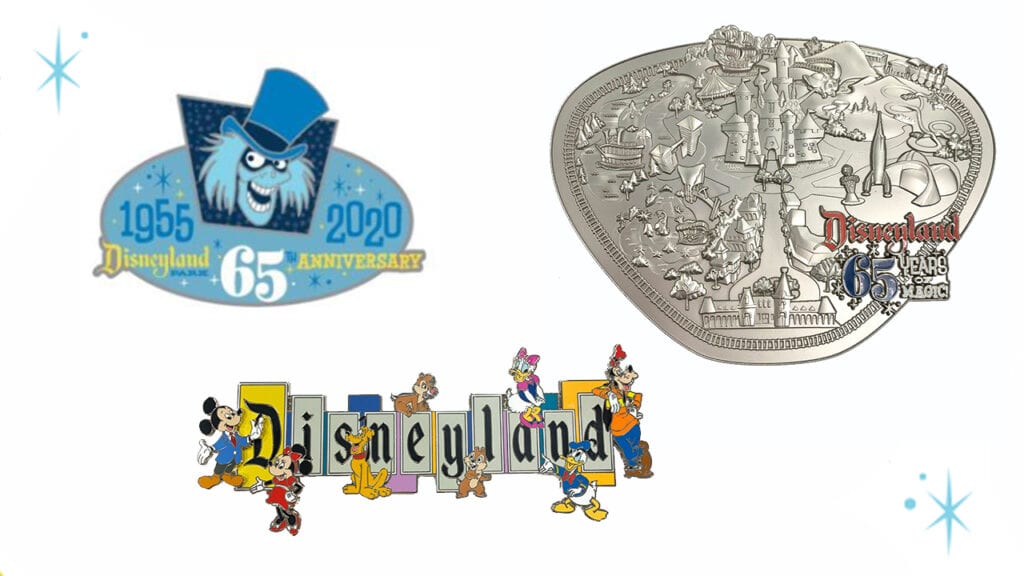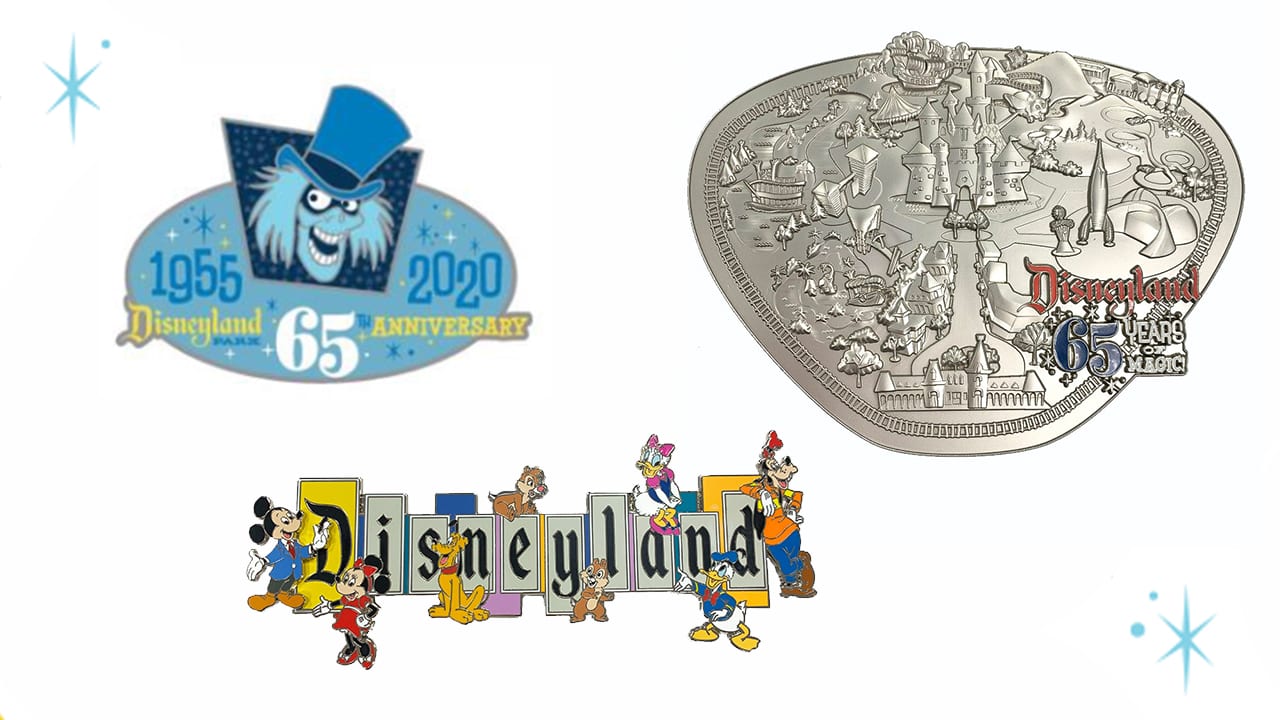 Disneyland 65th Anniversary Passholder T-shirts, Pins, & Plush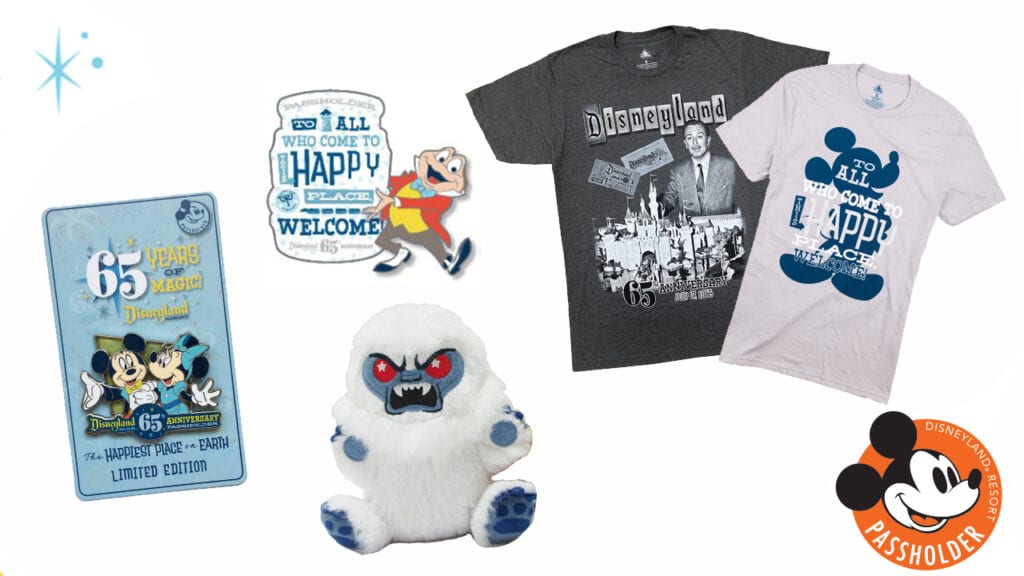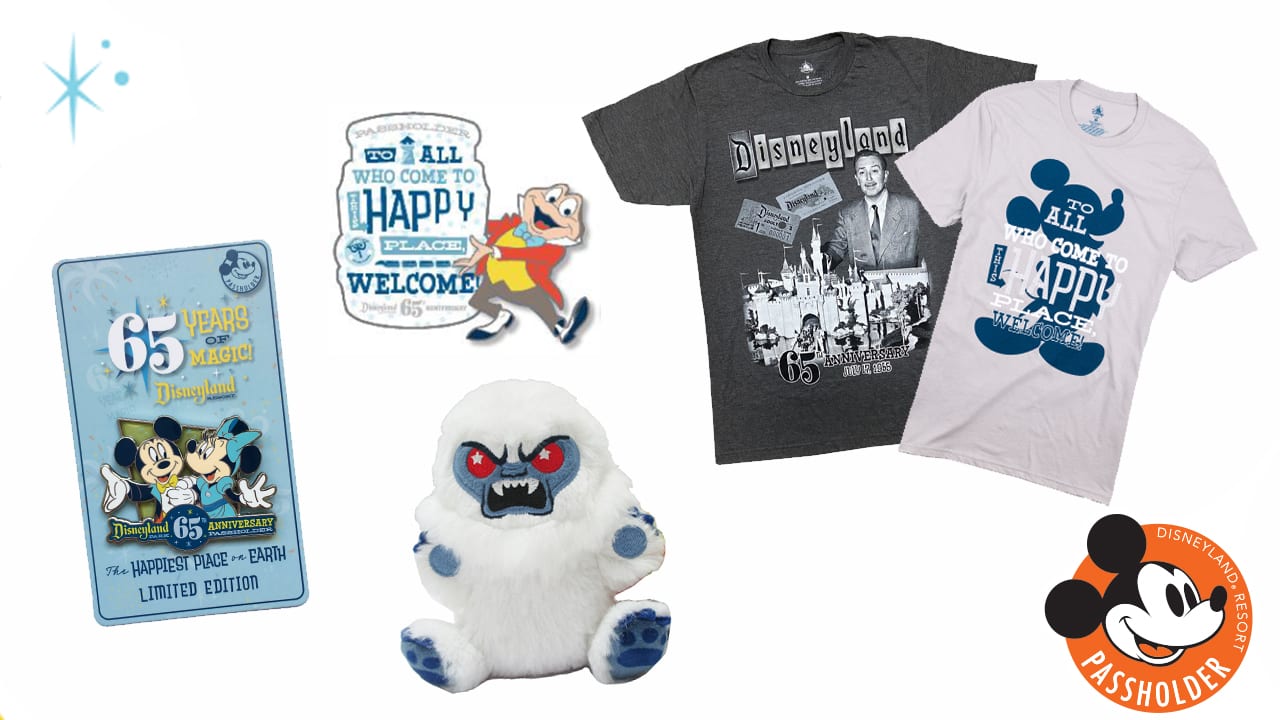 Disneyland 65th Anniversary Commemorative Postcards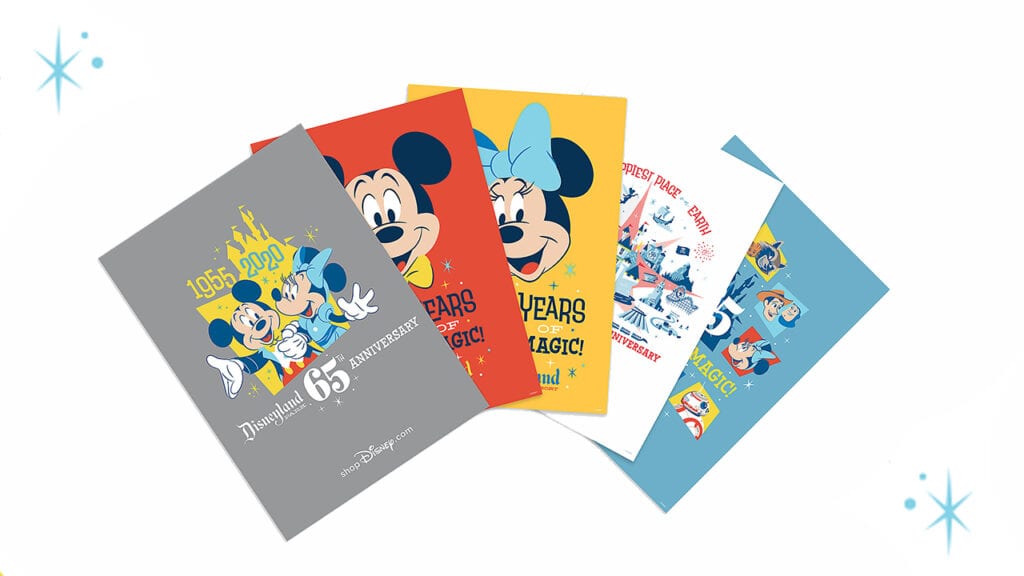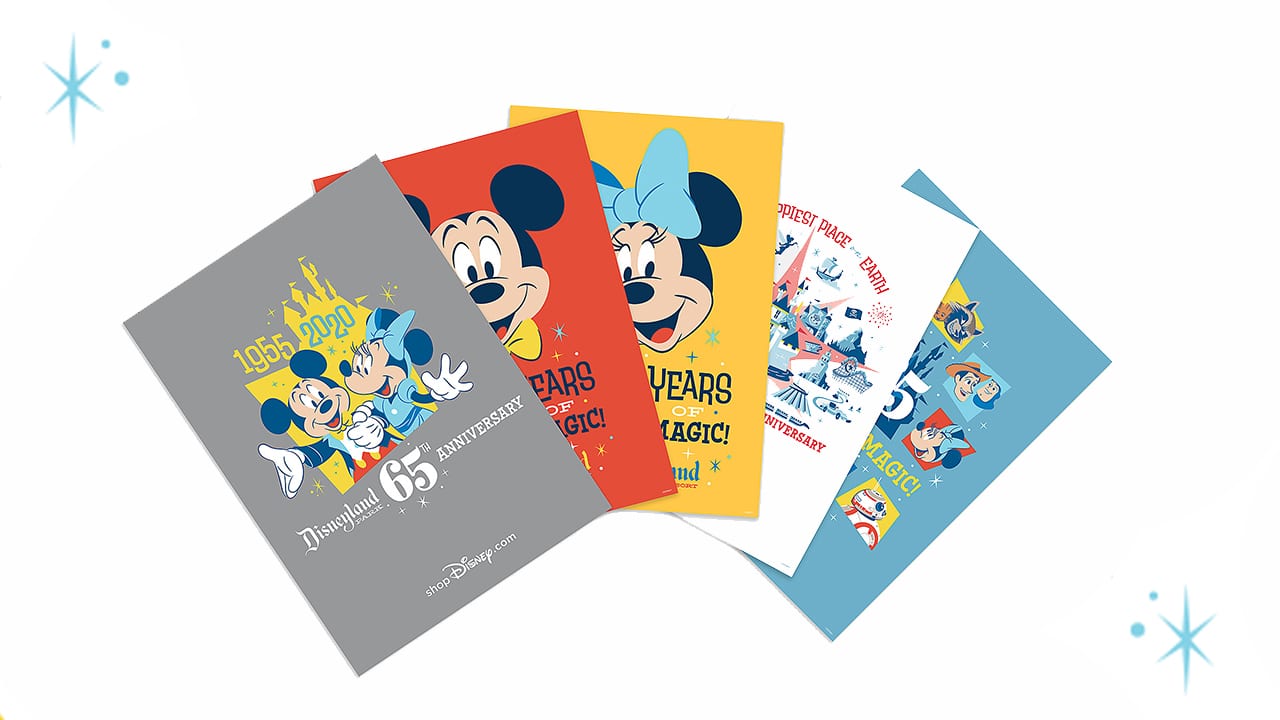 Disneyland 65th Anniversary Merchandise Release Dates
In order to get this special merch, Disneyland has created an online purchase portal for this once in a lifetime event.
If you remember the Diamond Celebration, you know that anniversary merch goes fast!
Because of this, you'll want to be super prepared for the day when the time comes to click, click, click! 🙂
Here's how the official Disney Parks Blog puts it:
With this online event you can purchase your favorites (along with some special items for Annual Passholders as well) on July 14 beginning at 10 a.m. PT, while supplies last, to pick up at the Downtown Disney District from July 23 through 27 or have shipped directly to your home.

Disney Parks Blog
So…
When is the Disneyland 65th Anniversary merchandise release date? July 14, 2020, starting at 10AM Pacific Time.
How to Buy Disneyland 65th Anniversary Merch
With all that being said, you need to know how to actually purchase this new Disneyland 65th Anniversary merchandise.
Disenyland is using the EventsWithDisney.com website (here) in order to facilitate this celebration merch event online.
The products are first come, first served, and the items are limited in supply.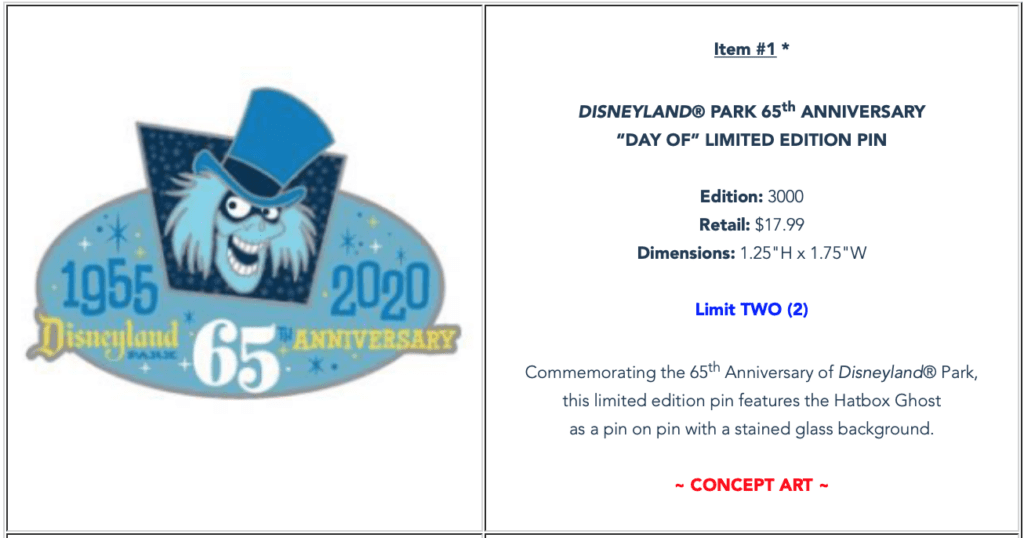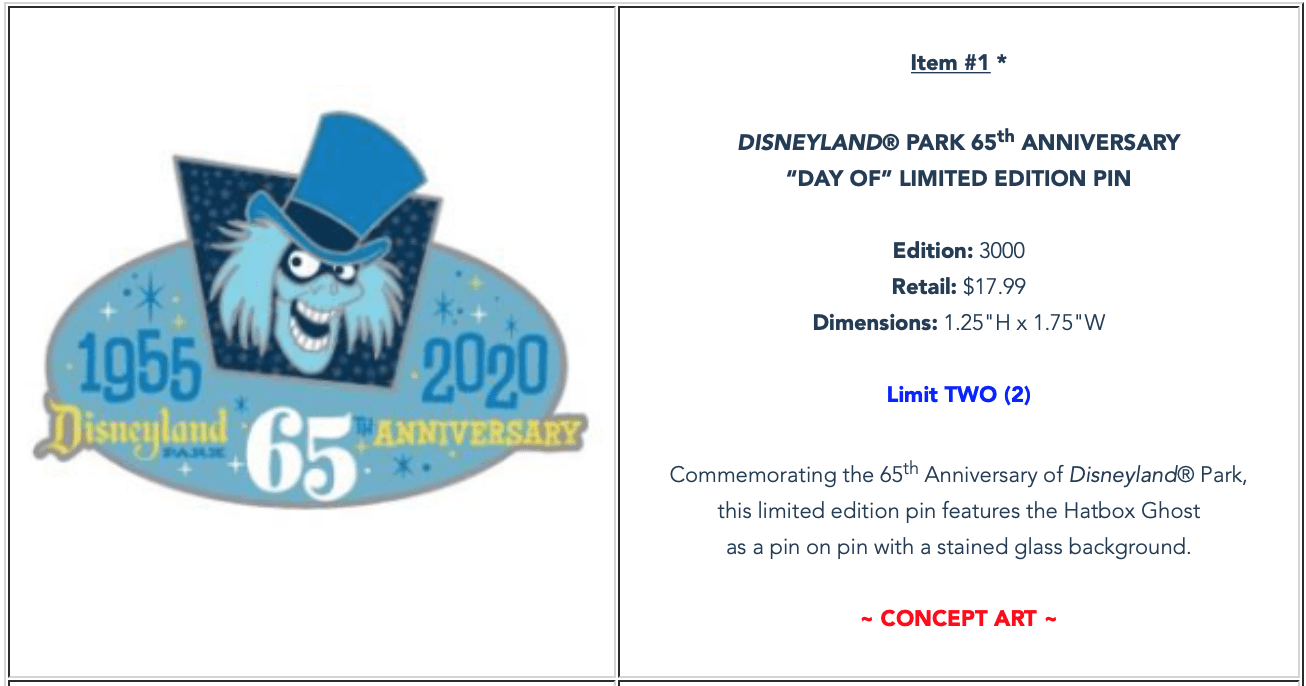 EXAMPLE: The limited edition 65th Anniversary Haunted Mansion pin has only 3,000 items available. Any one person can only buy 2 of these pins. This means once the first 3,000 are bought (*the first 1,500 people, in theory*), they're gone for good. That is, unless Disney supplies more in the future.
The point is really just this: make sure you know which items you want most and be ready to add those pieces of merchandise to your cart as soon as possible on July 14, 2020, at 10AM Pacific Time.
A note from the Events with Disney states: "The following items will be offered to Guests participating in the DISNEYLAND® Park 65th Anniversary Online Merchandise Event. Merchandise is available for purchase beginning Tuesday, July 14, 2020 at 10:00 AM Pacific Time. Merchandise is limited, not guaranteed and available first come, first serve, while supplies last. Purchase limits, discounts, sales tax and applicable shipping and handling fees will apply. Merchandise items and information are subject to cancellation or change without notice including but not limited to artwork, dimensions, edition sizes and retail prices."
All the Disneyland 65th Anniversary Merchandise

Disneyland 65th Anniversary | Clothing, Minnie Ears, and Hats
Mickey Ears Hat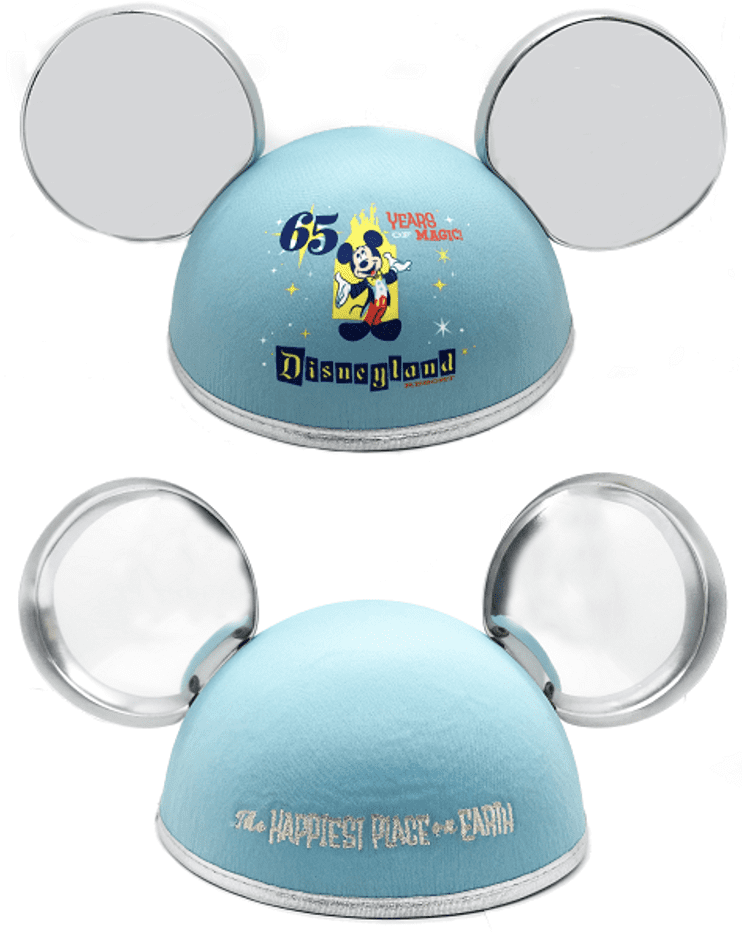 Minnie Ears Headband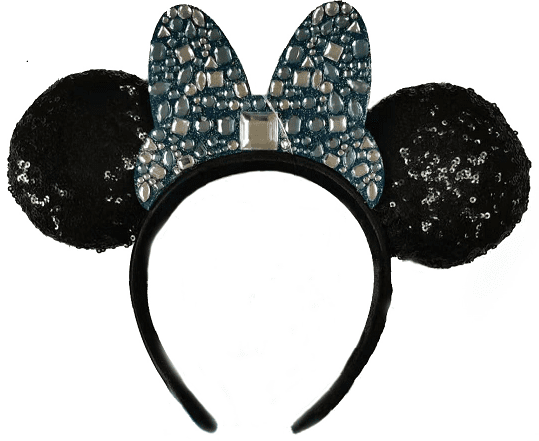 65 Years T-Shirt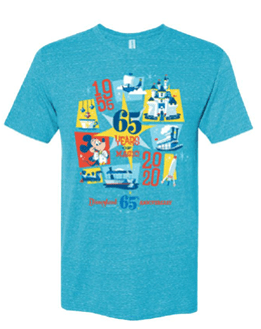 The Happiest Place on Earth Hoodie Sweatshirt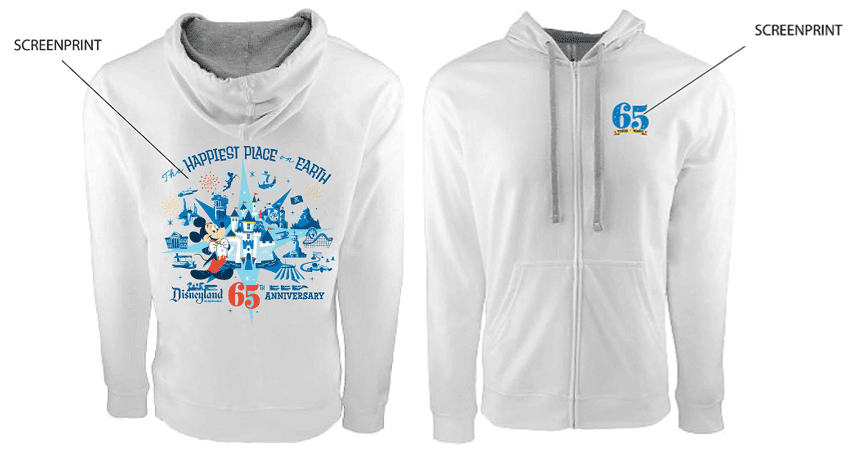 Disneyland 65th Anniversary Aloha Hawaiian Shirt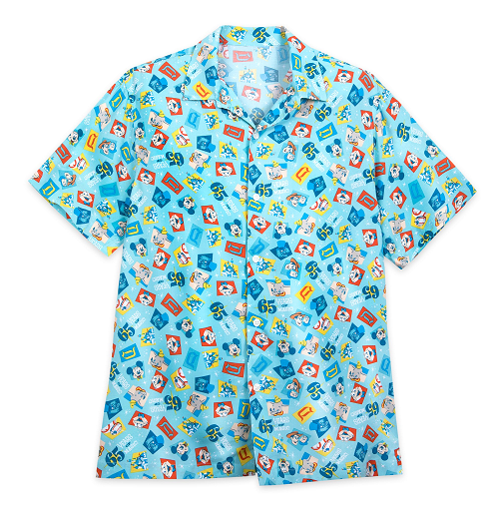 Walt Disney Black and White Anniversary T-shirt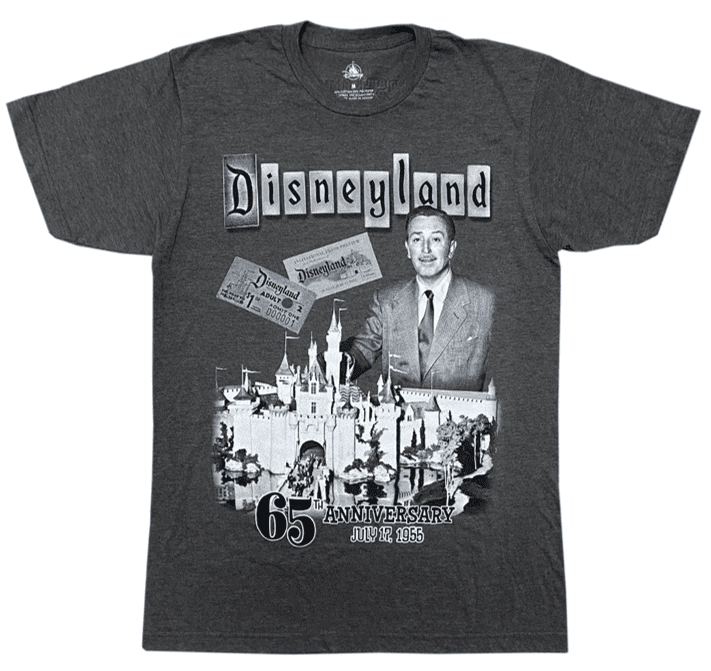 Happy Place Welcome T-shirt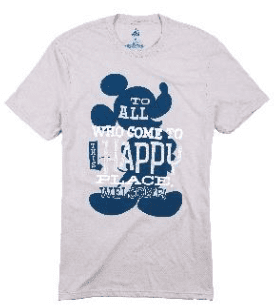 Disneyland 65th Anniversary | Pins
Haunted Mansion Pin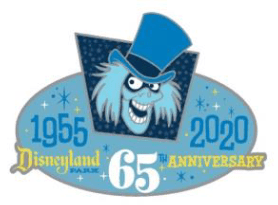 Mickey Mouse and Minnie Mouse Retro Pin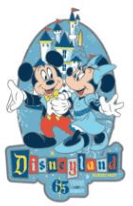 Disneyland Sign with Mickey and Friends Pin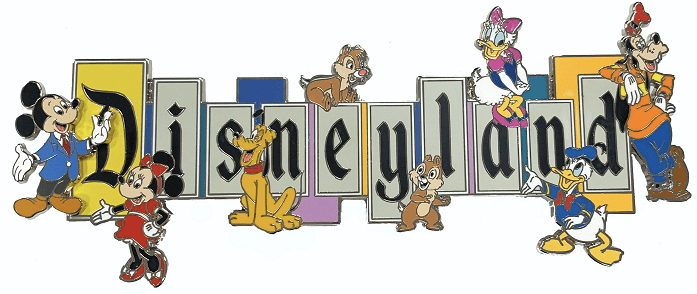 Disneyland Map Pin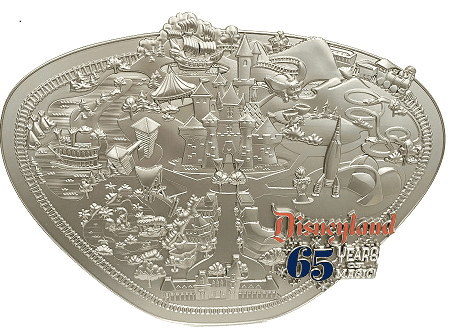 Mickey and Minnie Annual Passholder Pin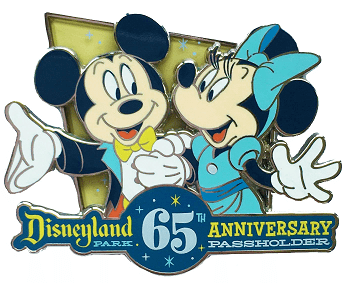 Toad Annual Passholder Pin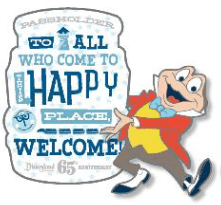 Happy Place Welcome Annual Passholder Pin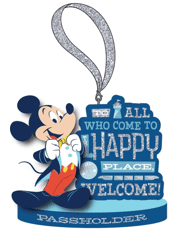 Plush
Mickey Mouse Anniversary Retro Tux Plush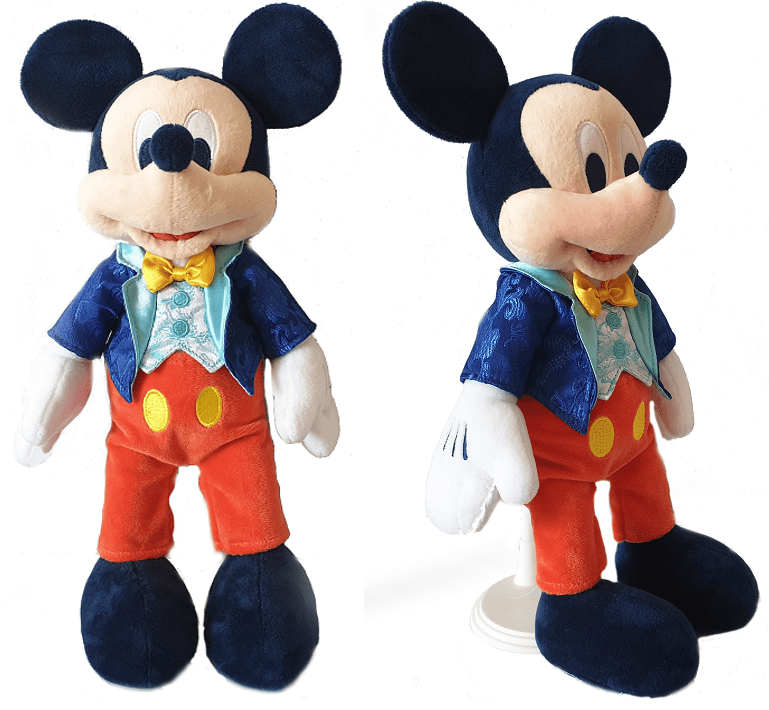 The Matterhorn Bobsled Snowman Wishables Plush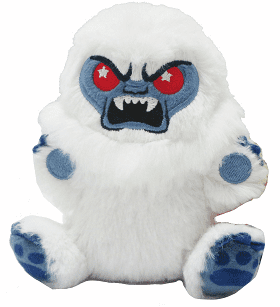 Backpacks, Puzzles, Stationery, & More
Disneyland 65th Anniversary Loungefly Backpack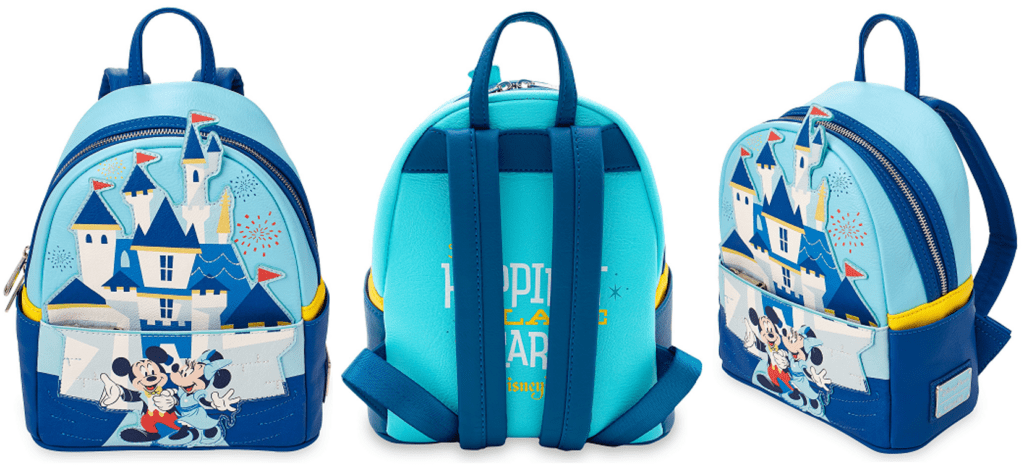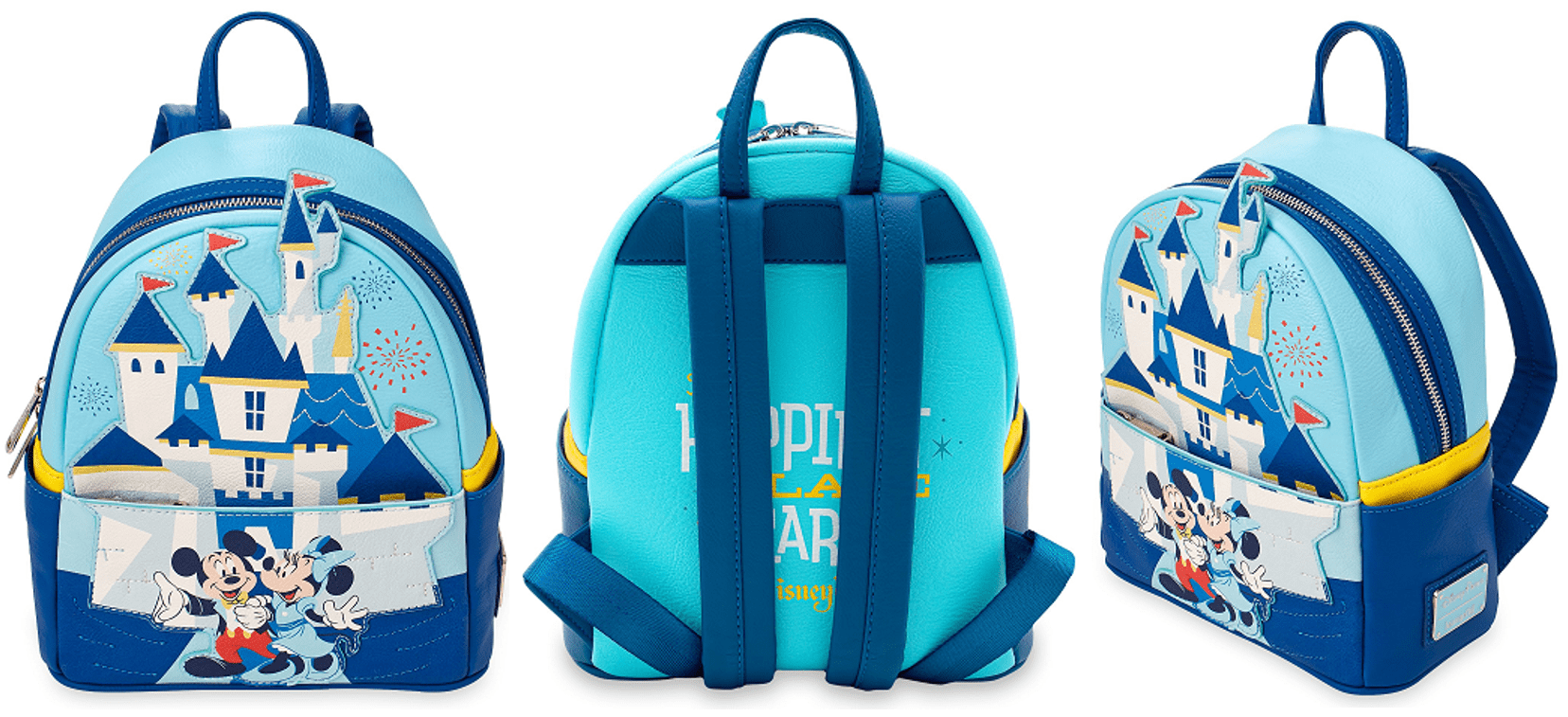 Disneyland 65th Anniversary Puzzle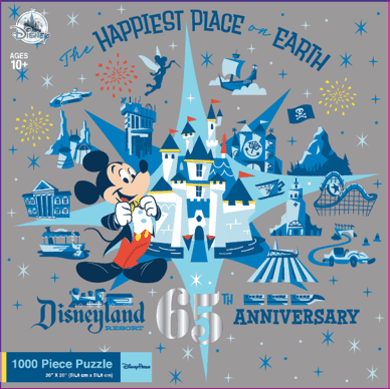 Disneyland 65th Anniversary Commemorative Coin
Note: Plated in Silver and Gold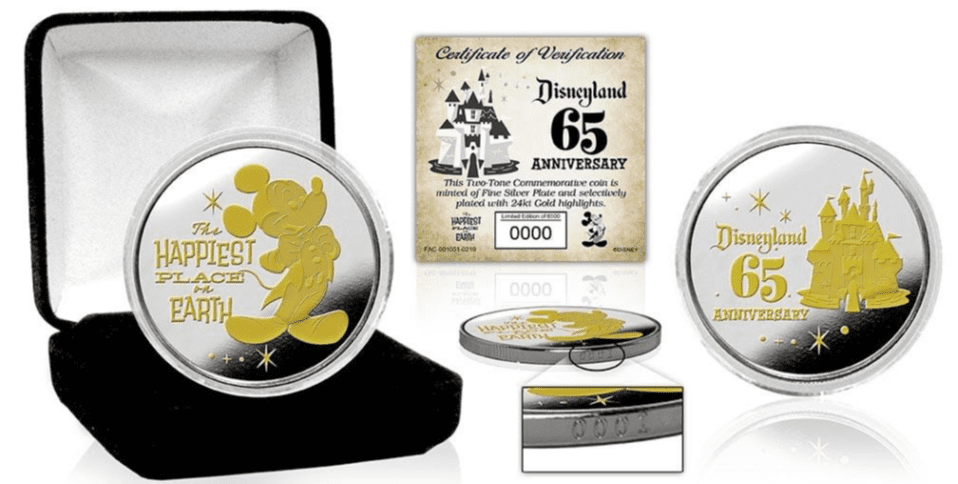 Disneyland 65th Anniversary Stationery Postcards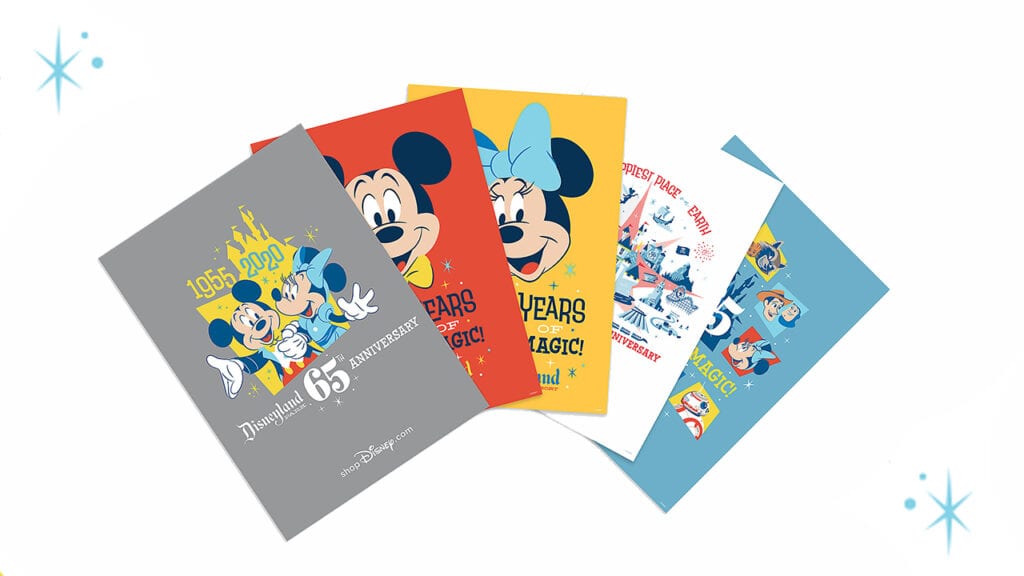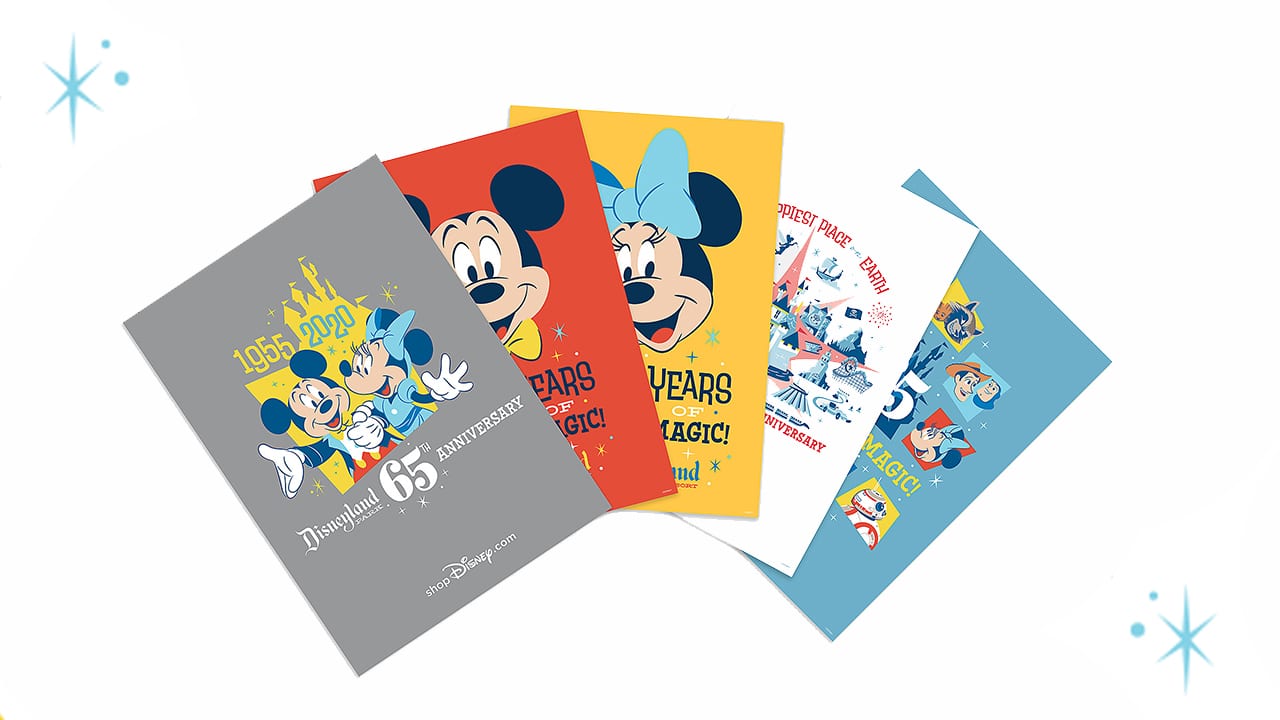 Which ones are your personal favorites of these Disneyland 65th Anniversary merch items?
Personally, I'm a HUGE Haunted Mansion lover…
So, I'll have to try and get my hands on one of those limited edition pins if possible!
Also, I love the Matterhorn, so the Wishables Yeti (Abominable Snowman) really appeals to me, too.
Let me know your favorites in the comments section below, or on social media!
Follow me on Twitter @disfordisney_.
Keep Reading
See ALL the Special Star Wars Day Merchandise for 2020
Share this post on your Facebook, Twitter, or Pinterest page with the easy share icons below.
Neal Tucker is one of the world's most engaging Disney influencers, with thousands of views and responses across his blog, podcast, and social media profiles every month.
Get started with more D Is For Disney content here