The new Walt Disney World makeover of Cinderella's Castle in Orlando is creating quite a lot of buzz right now. Take a look at these incredible photos of the new Disney World Castle with the repaint to see exactly what people are talking about. Spoiler alert: it's GORGEOUS!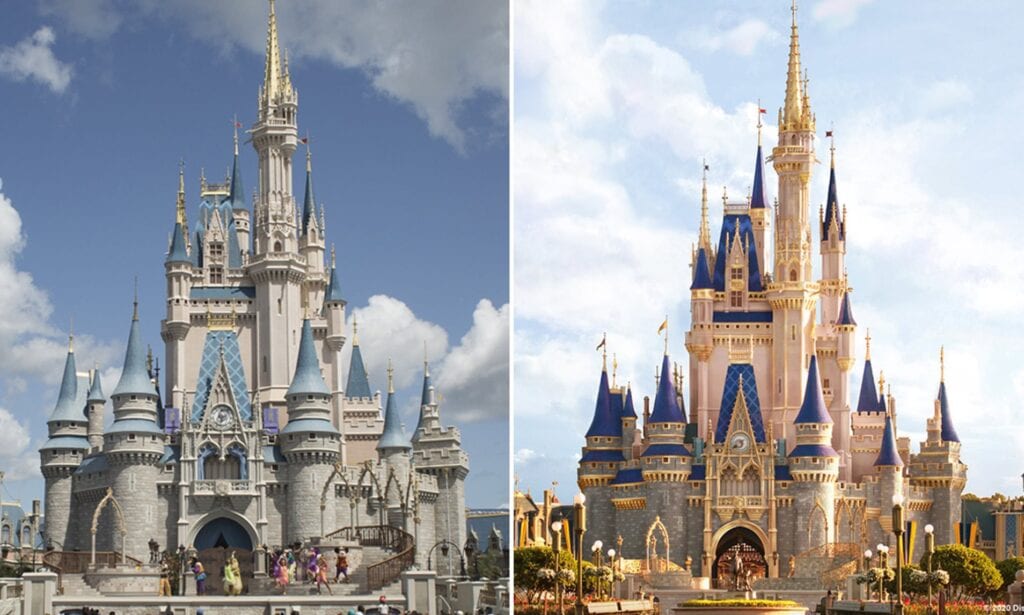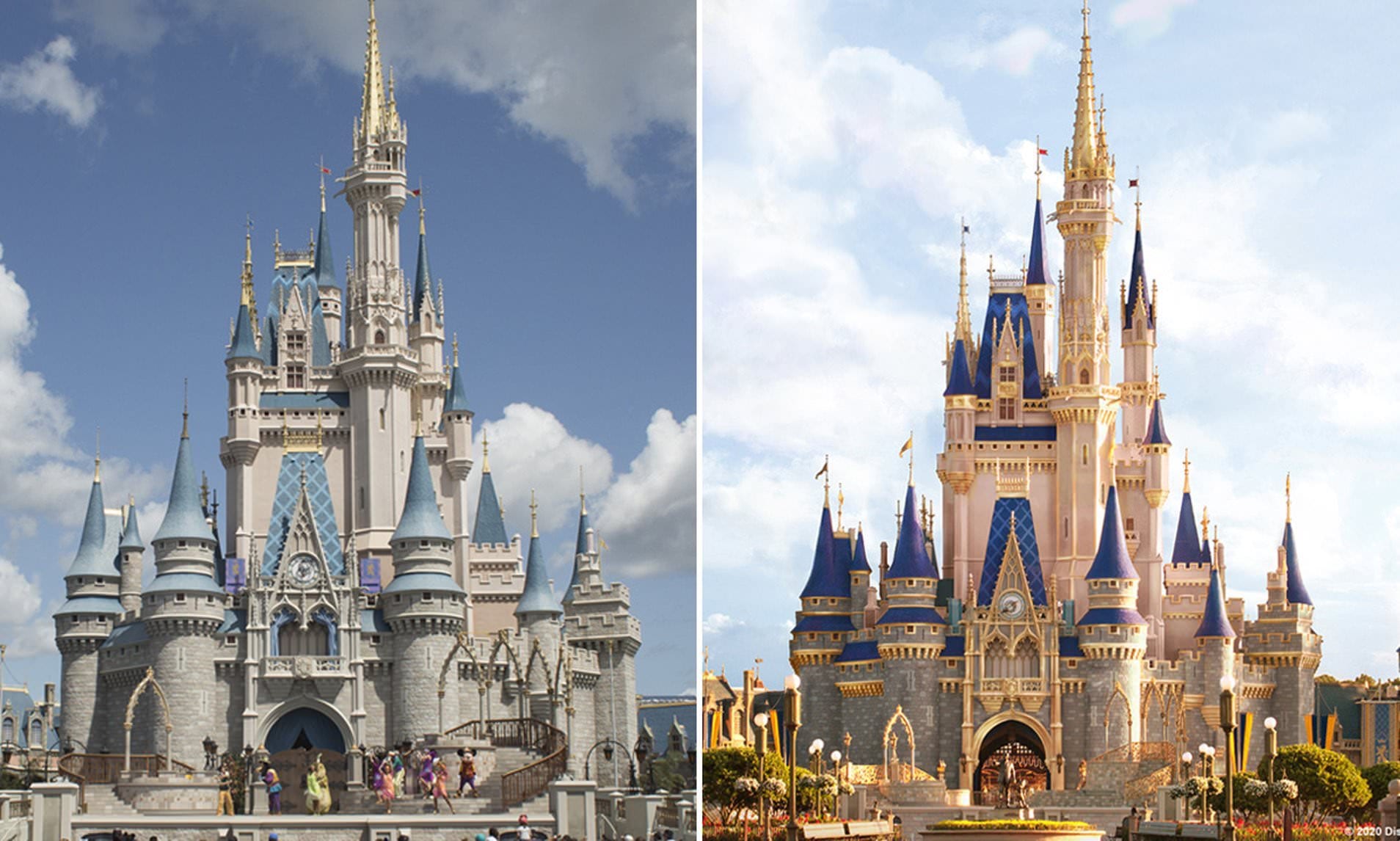 1. A sneak peek of the repaint when the new Disney World Castle makeover was still under construction!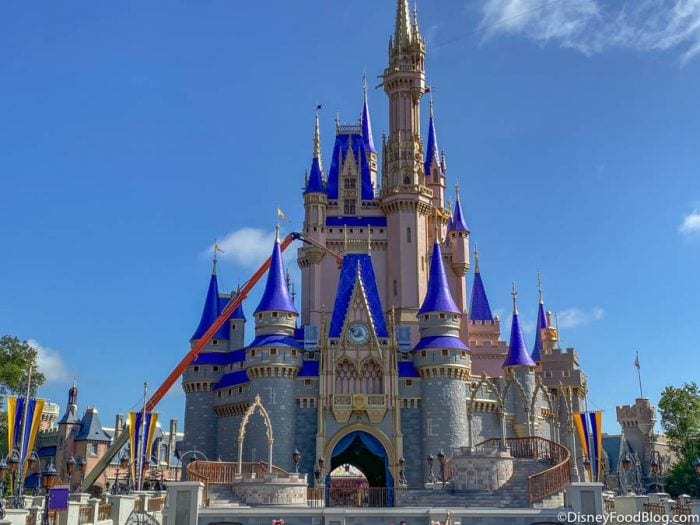 2. The classic Cinderella Castle photo from the front.
3. Repaint? ✅. She's ready for her closeup now, Mr. Disney…
4. What she looks like as you approach from the Disney World path.
5. The new Disney World Castle looks pretty magical towering above the green treetops.
6. Here's a quick before and after for comparison of the old and new Disney World Cinderella's Castle.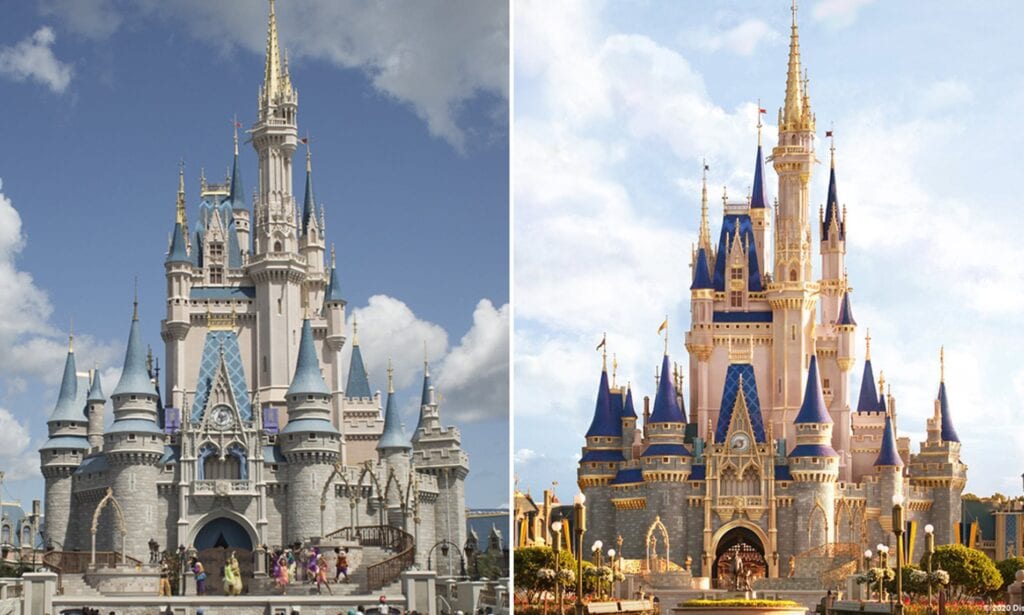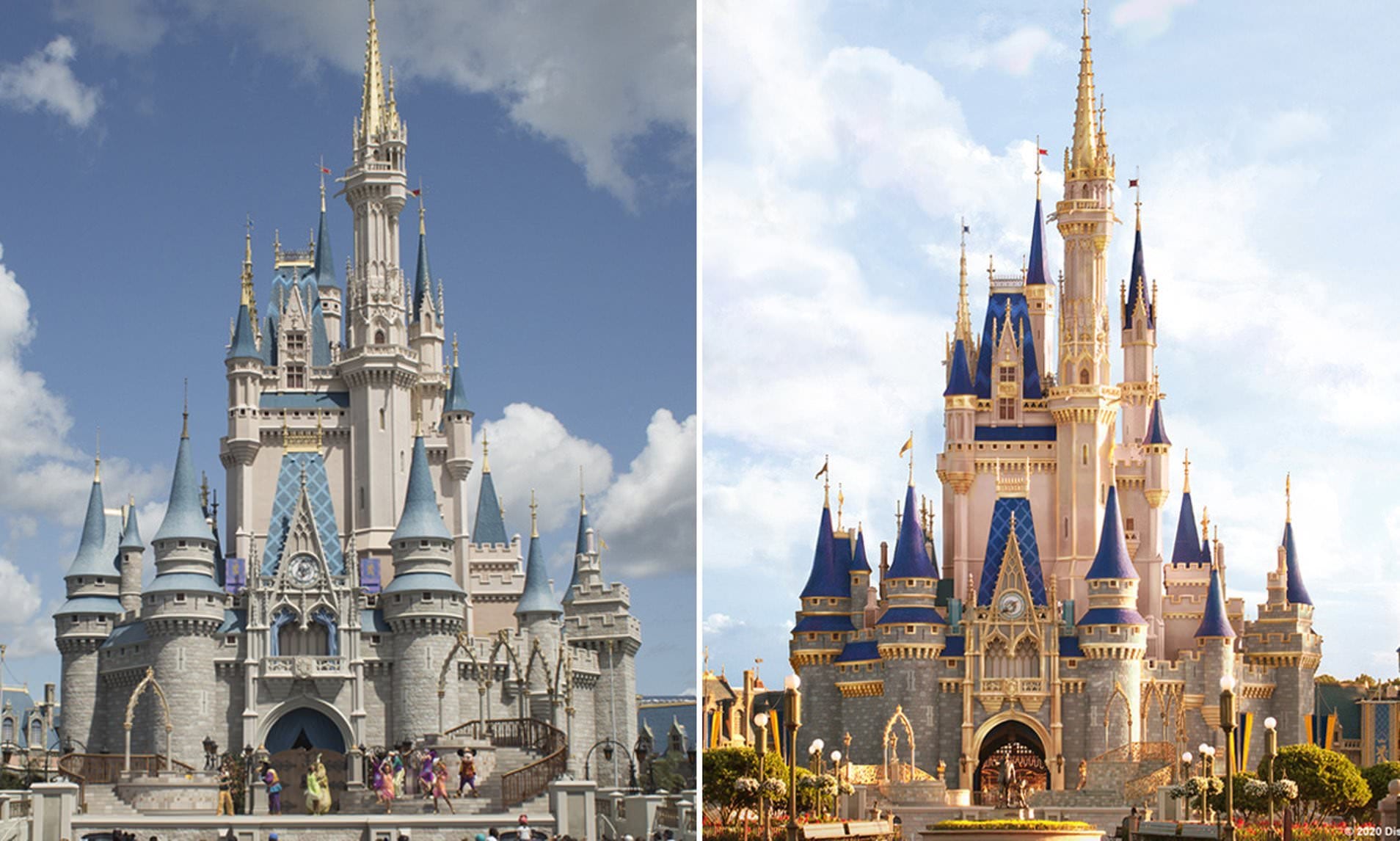 7. Finally, here she is again, from the perfect Instagram moment in the front. 🙂
For those of you that are wondering…
Here is how all the Magic Castles around the world at different Disney Parks match up.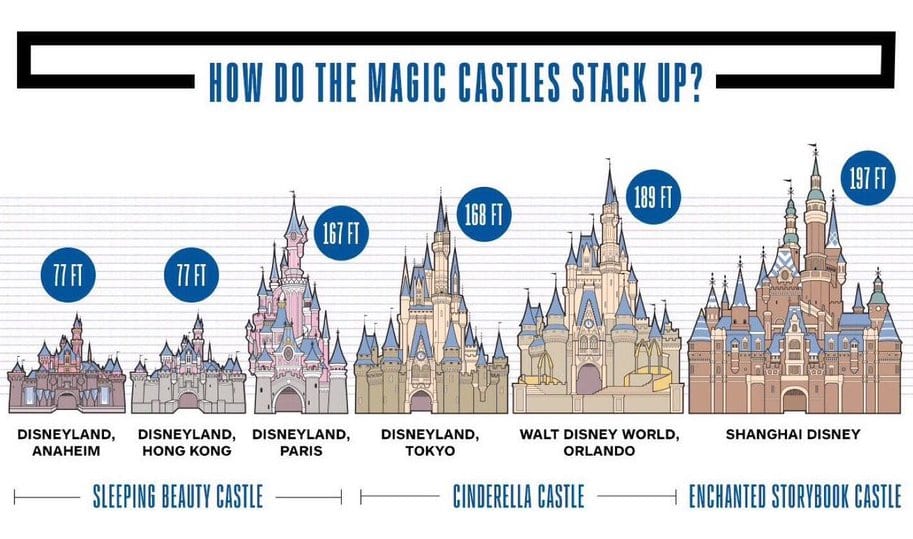 What do you think of the new Disney World castle repaint makeover?
Let me know in the comments or on social media!
Follow me on Twitter @disfordisney_.
Keep Reading
You can actually spend the night inside Cinderella's Castle. Here's how…