The Disney Plus movie The One and Only Ivan is based on a book about a very real and true story. Ivan was a real gorilla living in the United States, and he really did paint beautiful and abstract paintings during his life. See some of the one and only Ivan's real, incredible, artistic paintings right here.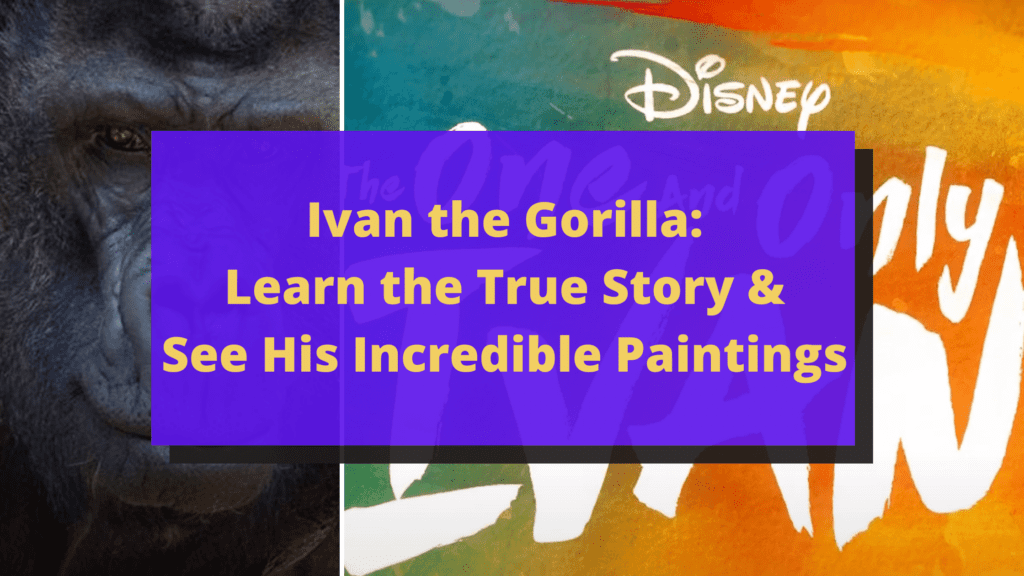 Was Ivan a Real Gorilla?
Yes, the Disney movie The One and Only Ivan is based on a book about a true story involving a real gorilla named Ivan.
Originally from Africa, Ivan lived in Tacoma, Washington, in the United States.
Here's how The News Tribune tells his story:
Ivan came to the United States in 1964, after animal traders captured him in Africa. He was bought by the Irwin family, the owners of the B&I Shopping Center on South Tacoma Way.

Ivan went to live with the Johnston family, who owned the pet store at B&I, at their house on South 72nd Street. There, they raised him as a member of the household.

He eventually grew too big and too strong to live with the family, so at 5 years of age, Ivan moved to an indoor enclosure at the B & I.

The News Tribune
What happened after that?
Well, "Barr spent over three years caring for him — up until when he was sent to Zoo Atlanta in 1994. She made his meals, cleaned his enclosure and kept him company."
During his time with Barr, Ivan the Gorilla painted…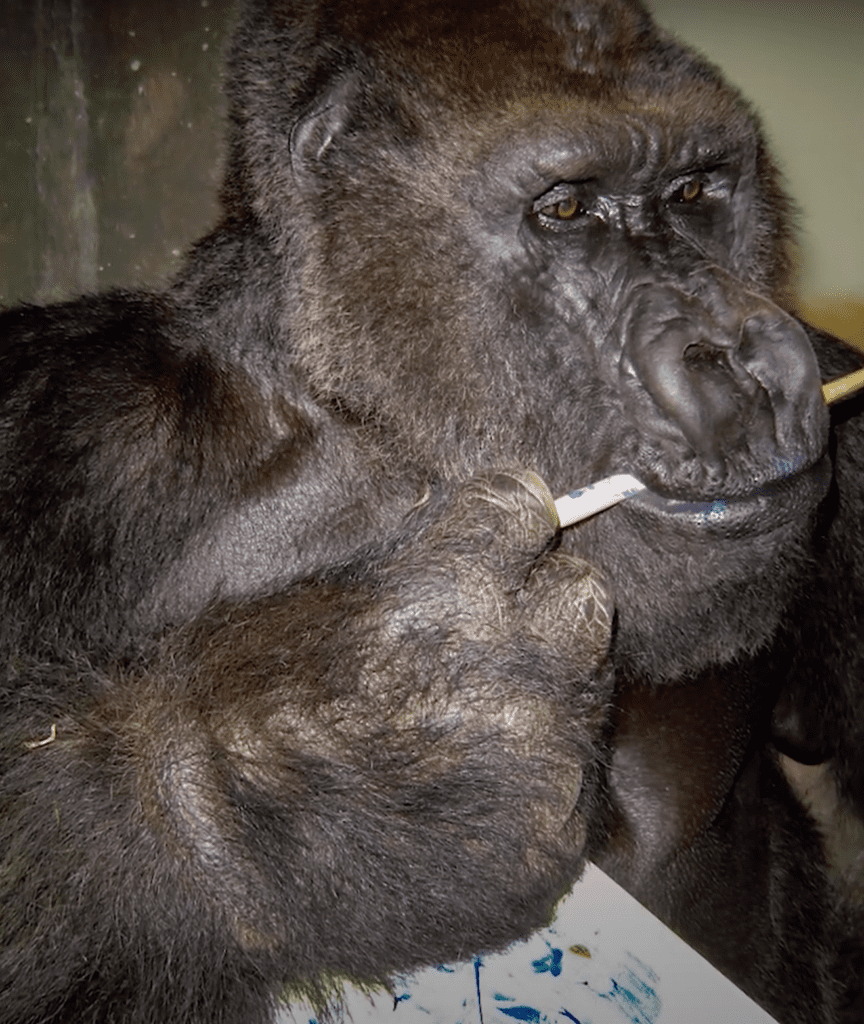 Did Ivan Really Paint His Own Paintings?
Yes!
Ivan the gorilla was known to paint beautiful abstract paintings during his lifetime, which is a truly remarkable feat.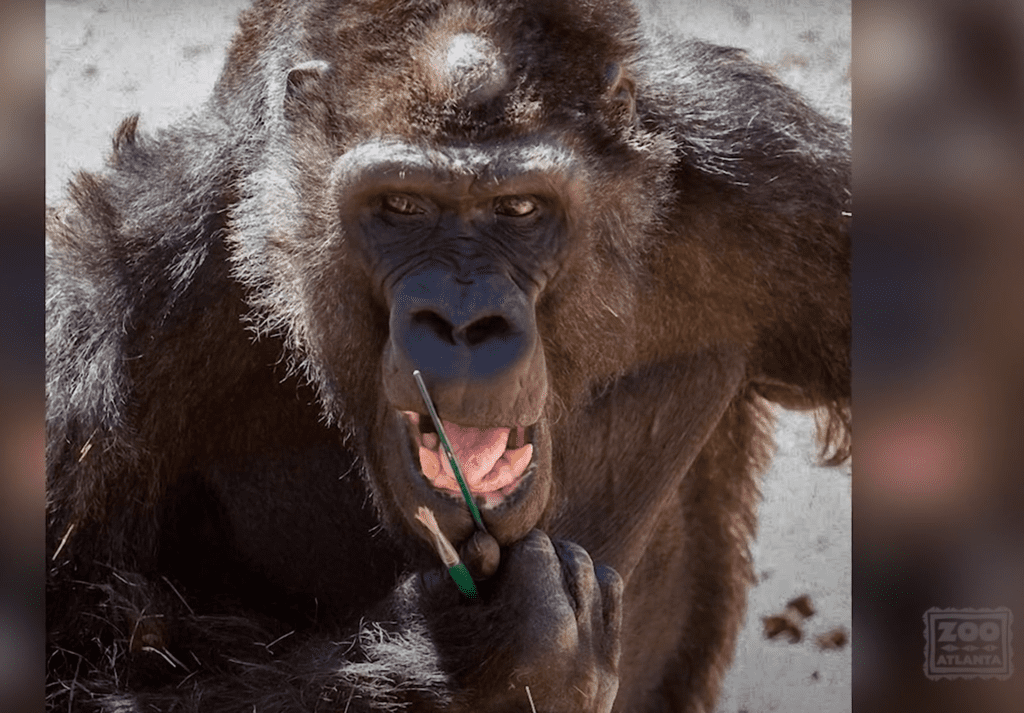 His artwork gained worldwide renown, as most non-human animals aren't usually the ones to pick up paint brushes and take to work a canvas!
According to Barr in The News Tribune, "If [Ivan] wanted to paint, he would paint, and if not he'd shove it back. Or rip it up."
So, yes, he really did paint his own paintings! What an incredible animal.
It's no wonder then that Katherine Applegate wrote and Patricia Castelao illustrated a whole book about him.
The book is very popular and won the Newbery Medal in 2013.
Sadly, Ivan the Gorilla passed away in 2012 at Zoo Atlanta.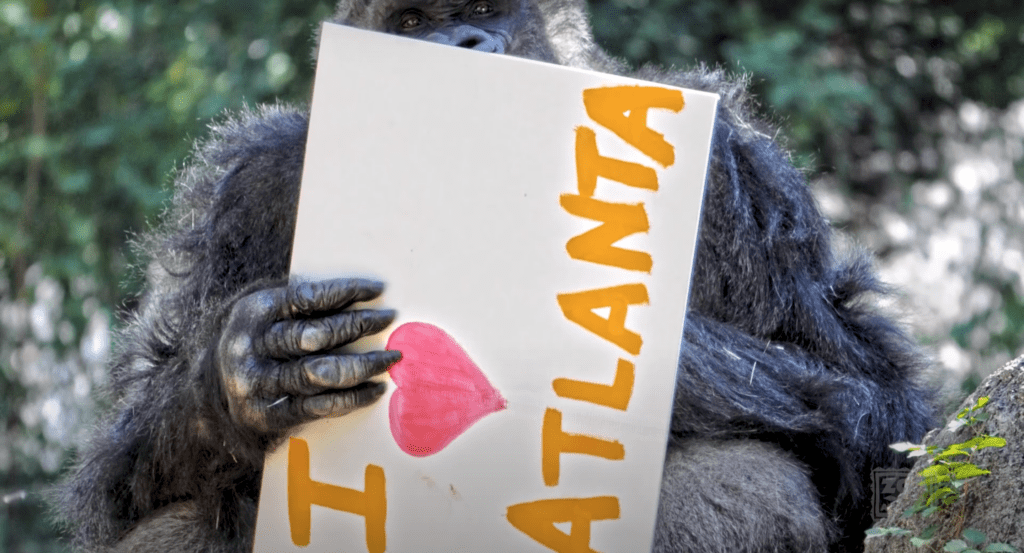 They took good care of him and shared his story online for people everywhere to get a chance to learn about this incredible animal.
Ivan the Gorilla Paintings
See a collection of photos of Ivan the Gorilla painting and with his artwork at Zoo Atlanta below.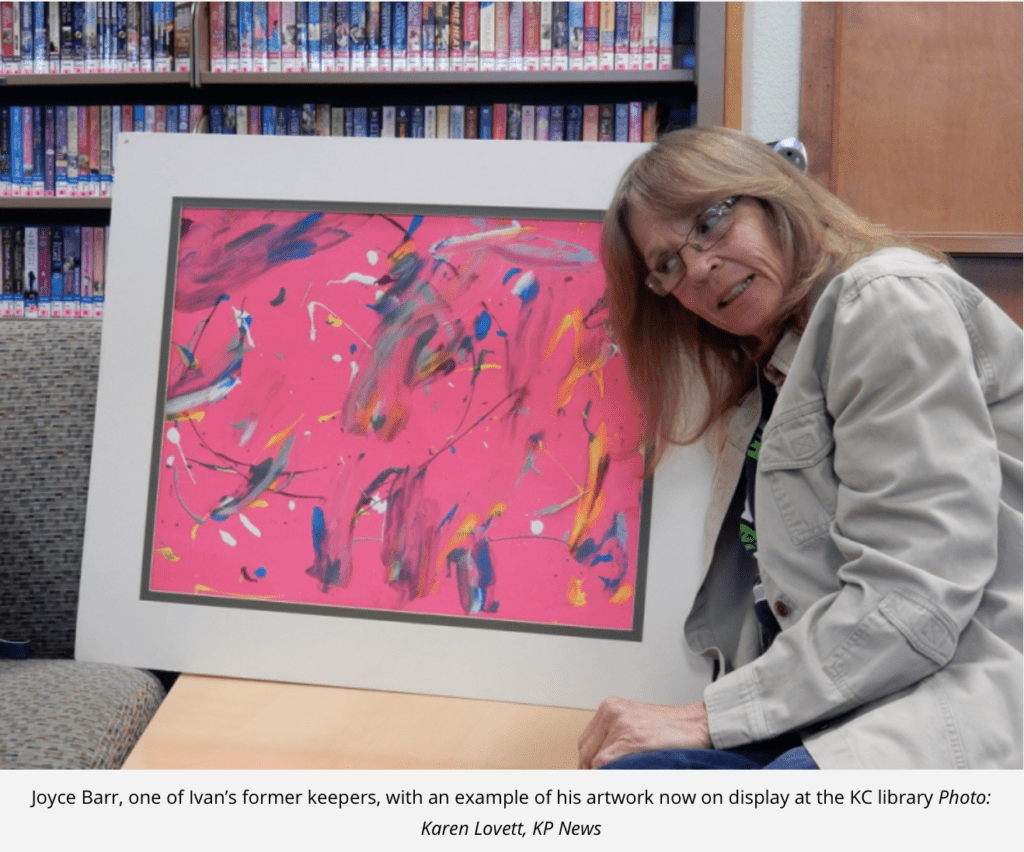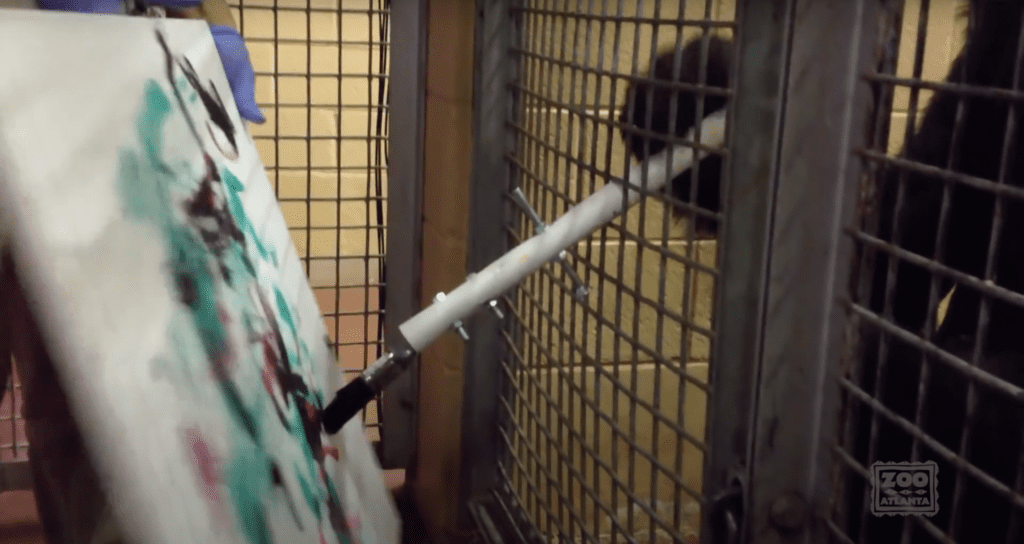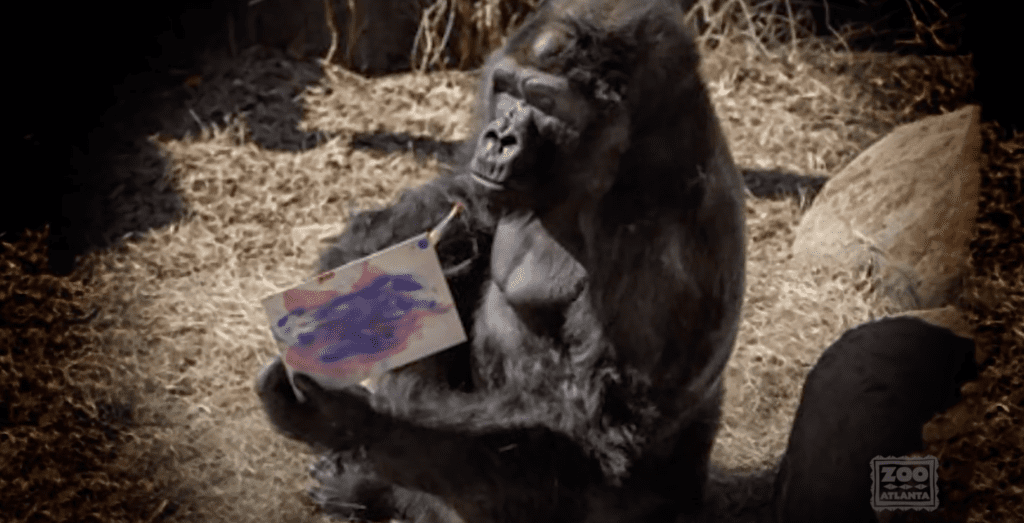 Wildlife conservation is incredibly important work.
Gorillas, other apes, and the wide diversity of animals on Earth are a precious and unique part of our ecosystem.
It requires many people and resources to make sure animals remain safe and protected, both in the wild and in captivity.
If you want to learn more about wildlife conservation, please visit the Zoo Atlanta's dedicated page at zooatlanta.org/conservation.

Keep Reading
Watch the Inspirational Trailer for 'The One and Only Ivan' on Disney+
Share this post on your Facebook, Twitter, or Pinterest page with the easy share icons below.
Neal Tucker is one of the world's most engaging Disney influencers, with thousands of views and responses across his blog, podcast, and social media profiles every month.
Get started with more D Is For Disney content here