One question that people have a lot about the Disney theme parks is this: "How many Disney Parks are there?" I love this question, because it seems straightforward, but there's actually a really interesting and fun answer. Here's the answer, plus a cool infographic.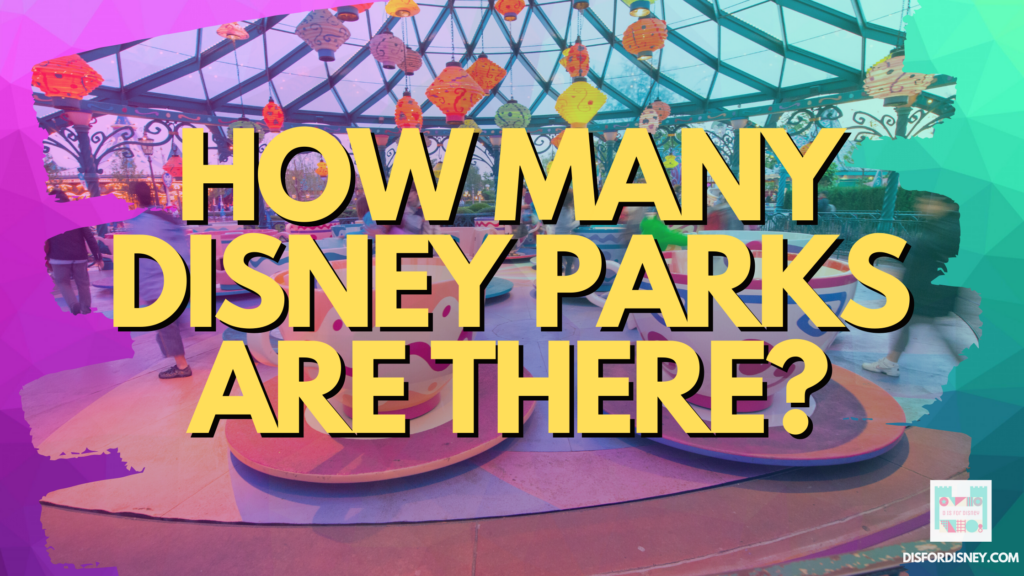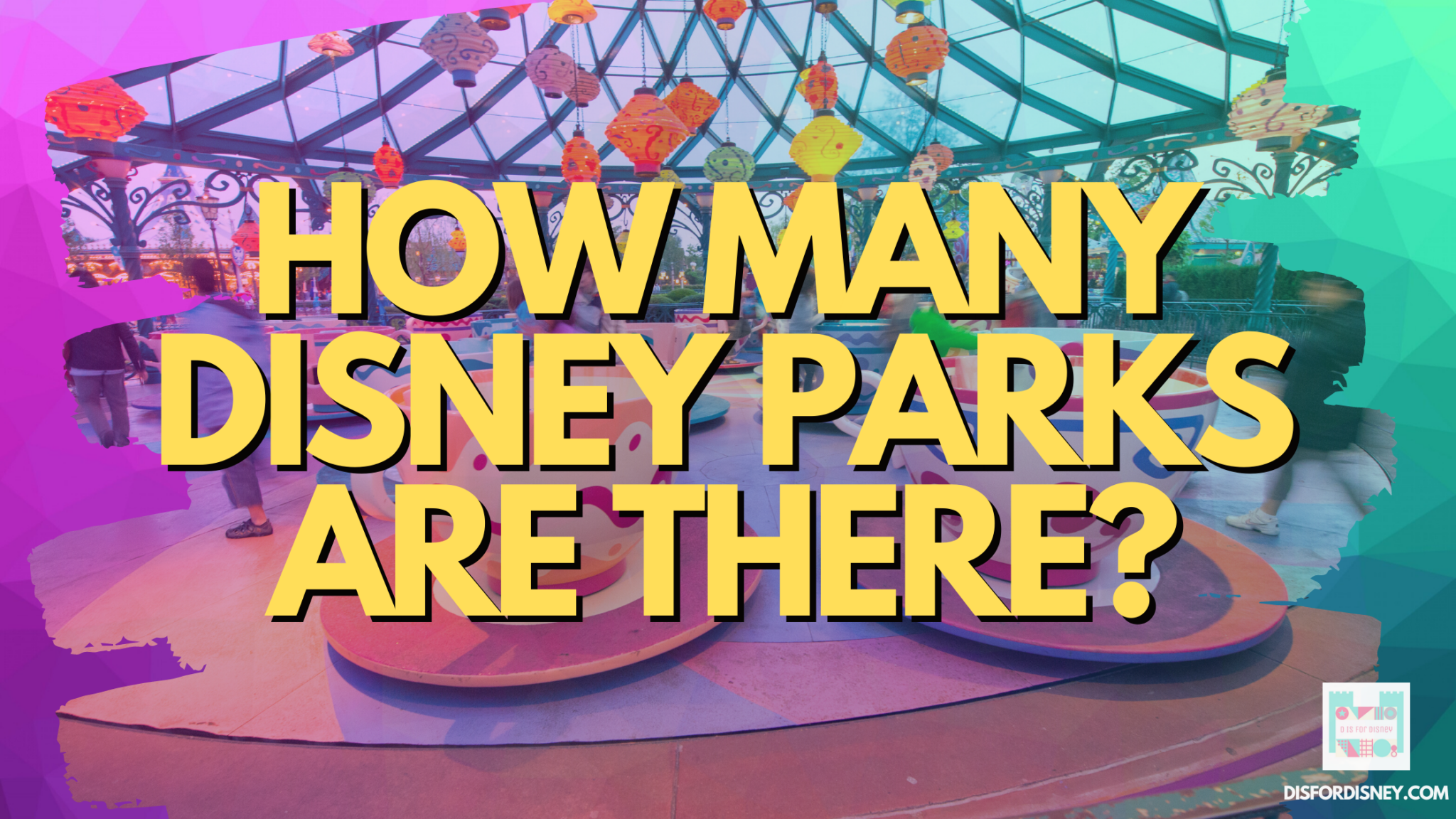 How Many Disney Parks Are There?
The Quick Answer
People in different parts of the world may have only experienced – or even heard of – one or two of the many Disney Parks.
Because of this, I love helping people to understand how many Disney Parks there are, as well as how all of the Disney Parks came into existence.
So, here's the quick and short answer to the question, then we'll get into the longer answer.
How many Disney Parks are there? There are SIX (6) Disney Parks around the world. They are Disneyland, Walt Disney World, Disneyland Paris, Shanghai Disneyland, Hong Kong Disneyland, and Tokyo Disneyland.
That's the fast answer to the question.
Here's a fun infographic to keep track of the reopening dates of all the Disney theme parks, and the Disney shopping areas in the U.S., too.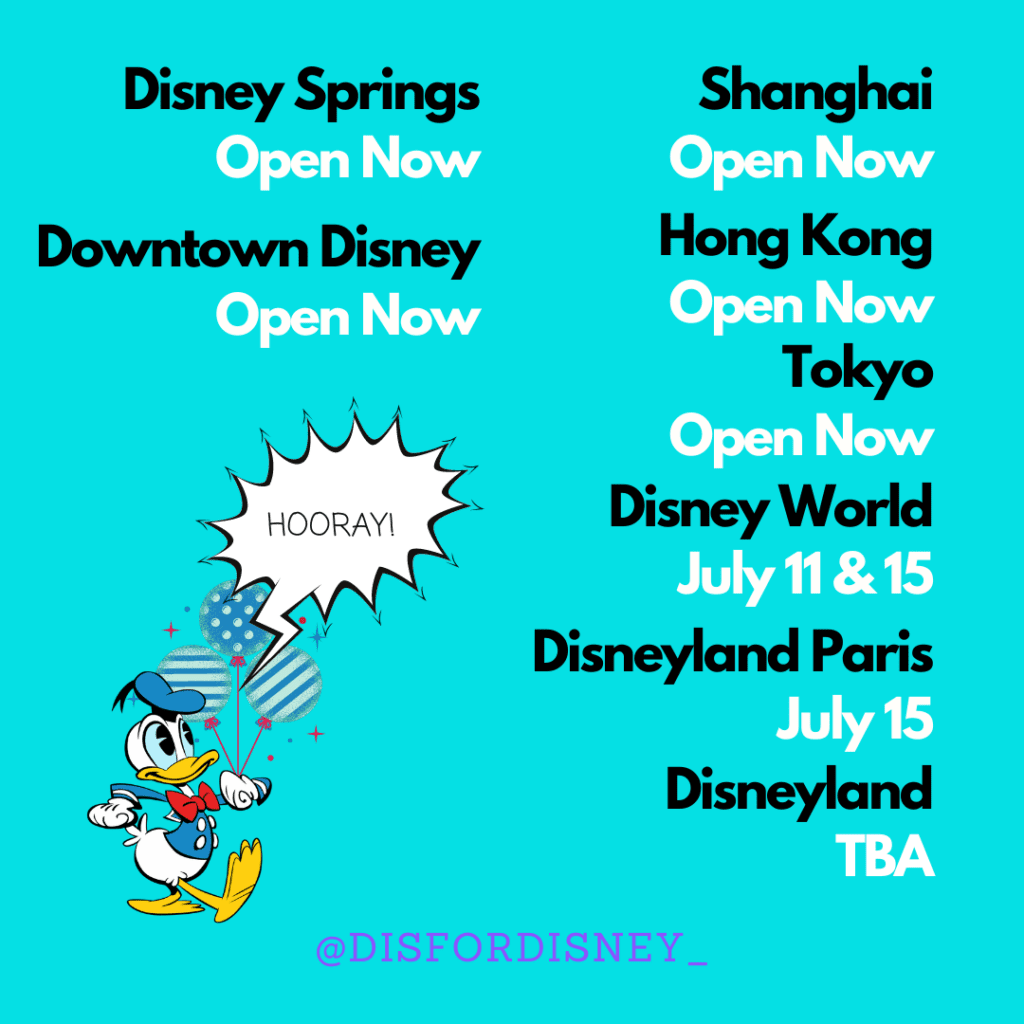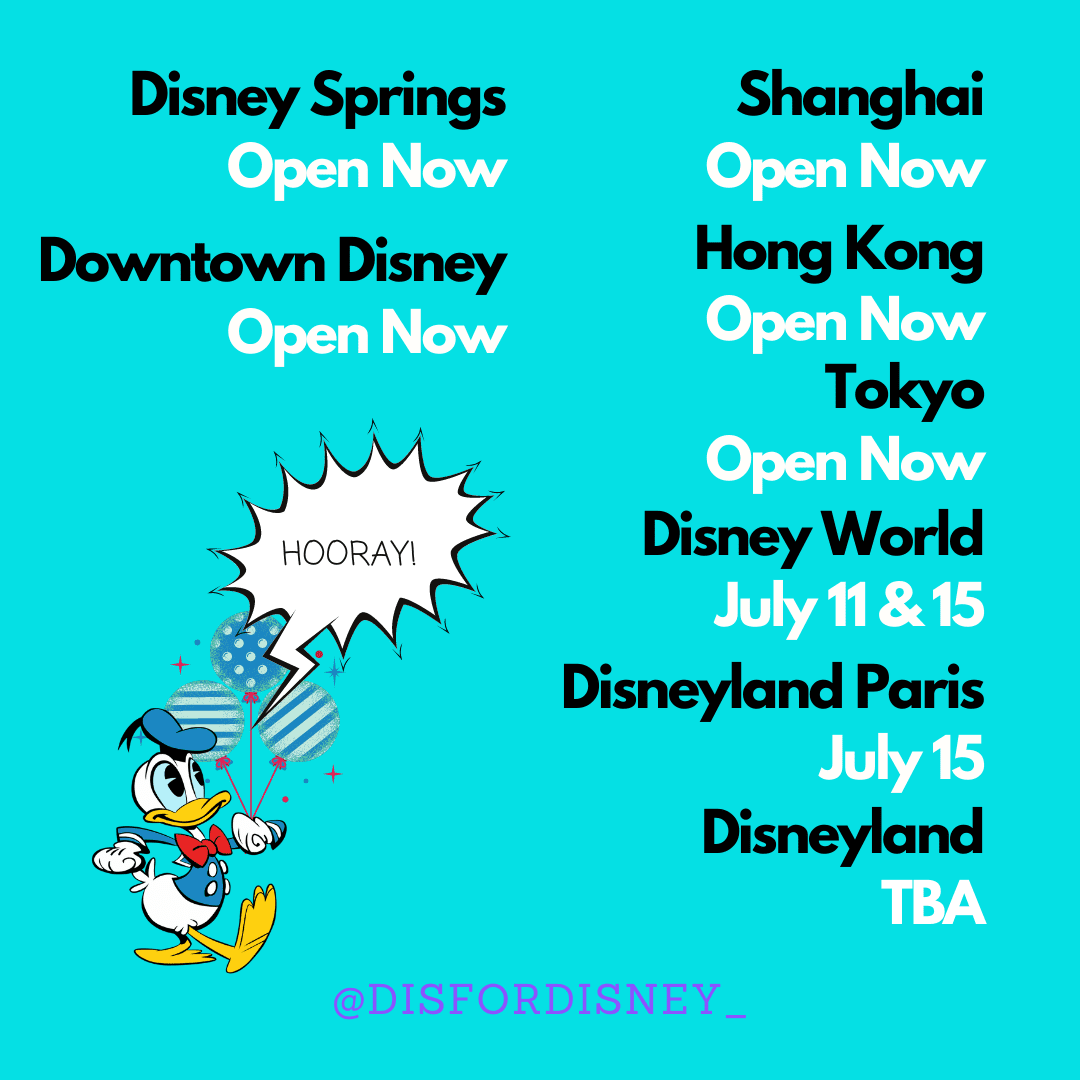 The Full Answer
Now, that's technically how many Disney Parks there are in the world: 6. There are six Disney theme parks around the globe right now.
As mentioned above, those include the following:
Disneyland – Anaheim, California
Disney World – Orlando, Florida
Disneyland Paris – Paris, France
Shanghai Disneyland – Shanghai, China
Hong Kong Disneyland – Hong Kong
Tokyo Disneyland – Tokyo, Japan
You might wonder why there's a longer answer if there are six Disney Parks in the world.
That's a good thought, and here's the answer…
Tokyo Disneyland is not a Disney-owned theme park.
In fact, the owners of the Tokyo Disney Resort theme parks (The Oriental Land Company) license the Disney intellectual property from The Walt Disney Company in order to run their 2 parks: Tokyo Disneyland and Tokyo DisneySea.
So, they get to use Mickey Mouse and Minnie Mouse, Beauty and the Beast, and all the others for their guests to experience the Disney magic!
Check out this cool infographic with all 6 of the Disney Parks magic castles lined up!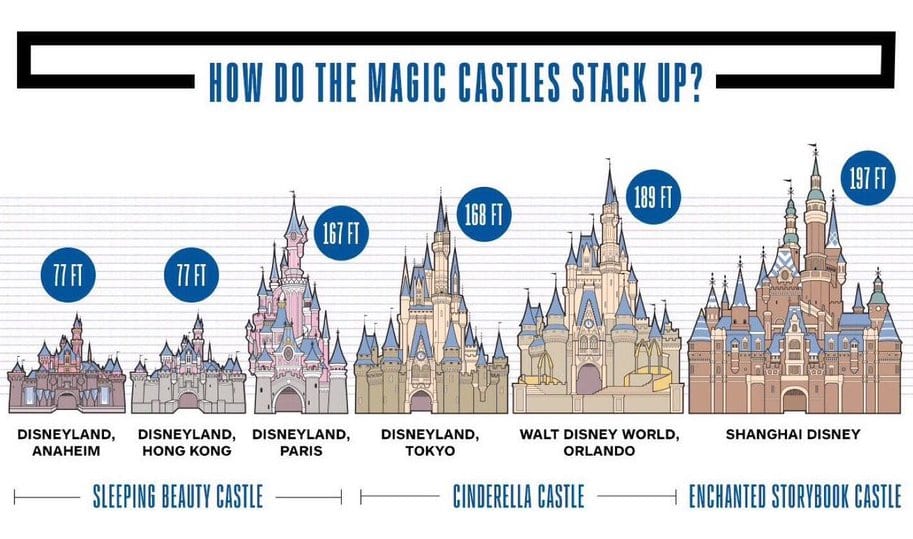 In return, they pay Disney a licensing fee in line with whatever their contract happens to stipulate.
Disney does mention Tokyo in their lineup regularly, so it might seem a little bit confusing to people that don't know the whole story.
So, that's the answer to the question, "How many Disney Parks are there?"
If someone asks you how many Disney Parks are there in the world…now you have the answer. The short answer, and the long one, too! 😉
Follow me on Twitter @disfordisney_.
Have a magical day!
Keep Reading
7 Breathtaking Photos of the New Disney World Castle Makeover
Share this post on your Facebook, Twitter, or Pinterest page with the easy share icons below.
Neal Tucker is one of the world's most engaging Disney influencers, with thousands of views and responses across his blog, podcast, and social media profiles every month.
Get started with more D Is For Disney content here
Join over 7,000+ subscribers and followers of D Is For Disney with Magic Mail. And always feel free to send Neal a message here.