We all have experienced some tech issues with streaming and our televisions or smart TVs, whether with Disney+ or some other service. Have you tried to use Disney Plus on your TV recently and gotten a Disney Plus error code or message? Lots of people are asking the question right now: "What is the Disney Plus registration site?" And: "How do I register Disney Plus on my TV?" Below are many Disney Plus registration site questions and answers. We hope this helps to resolve your particular issue!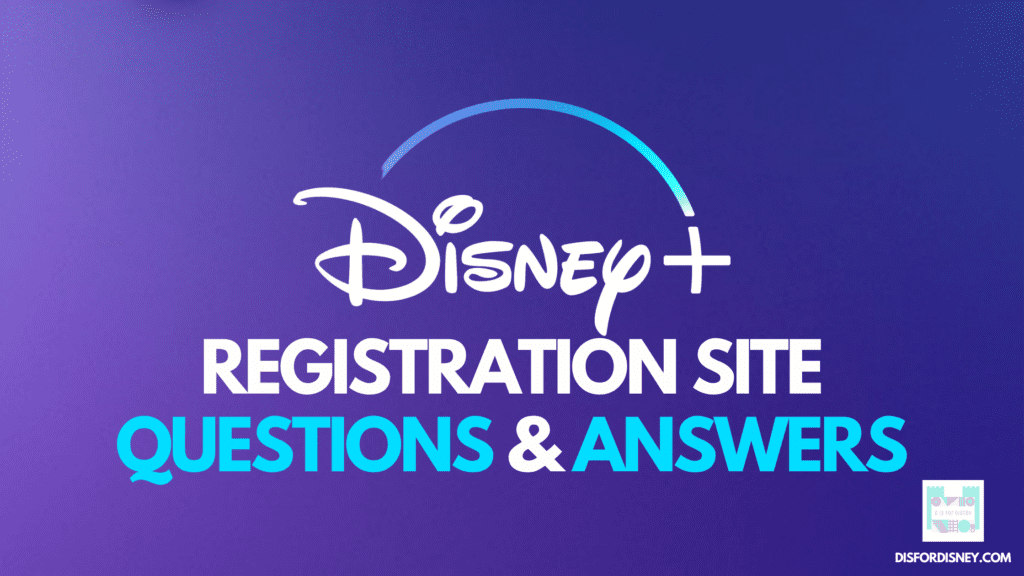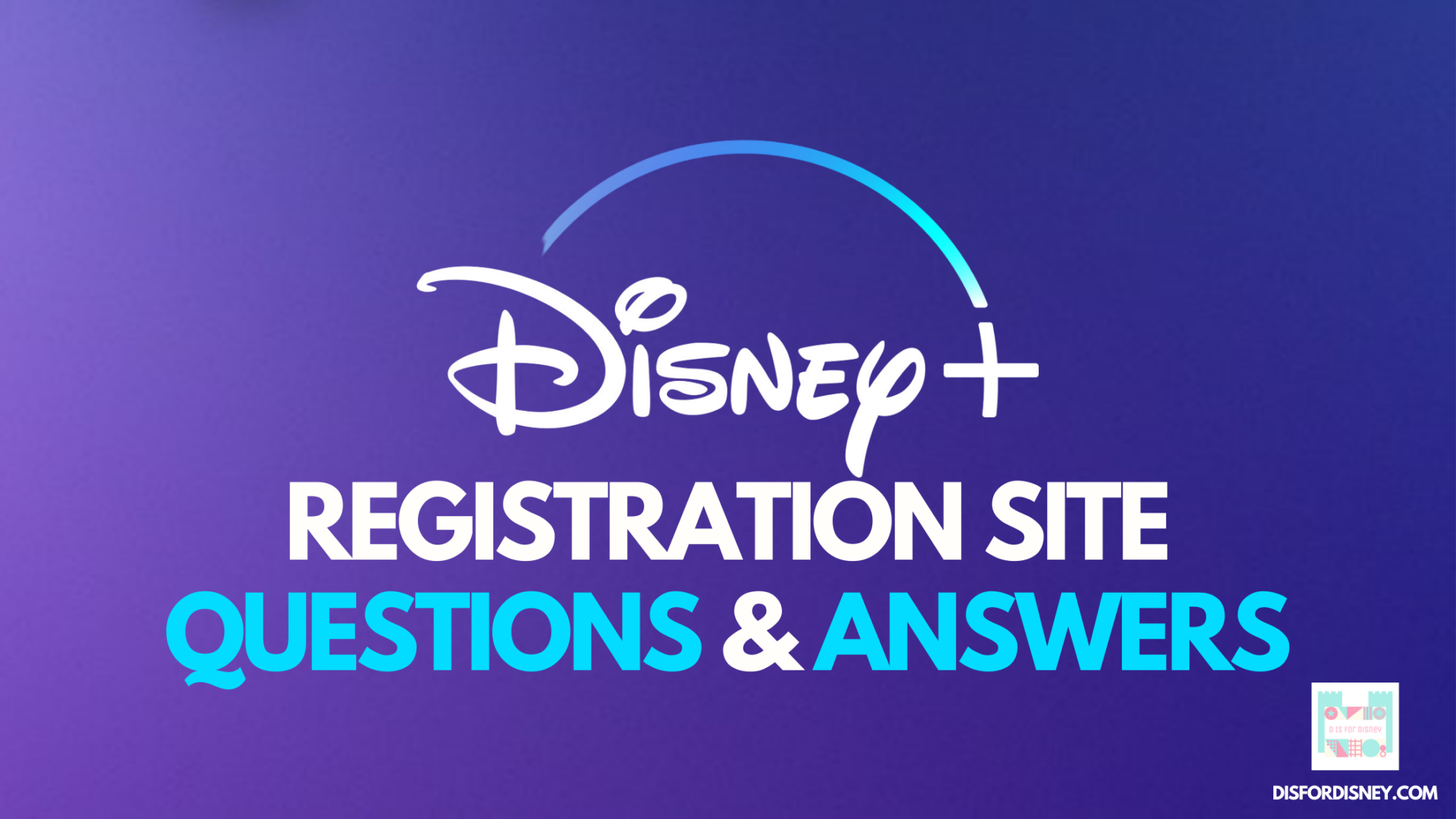 Disney Plus Registration Site
All over the internet, people have been trying to figure out what the error code on their TV screens actually means:
Login using your browser at the registration site using the device ID: ABCDEF.
Here are some examples users shared on Reddit:
Here are even more examples shared on Twitter:
In other words, you are definitely not alone!
For some people, it resolves itself on its own: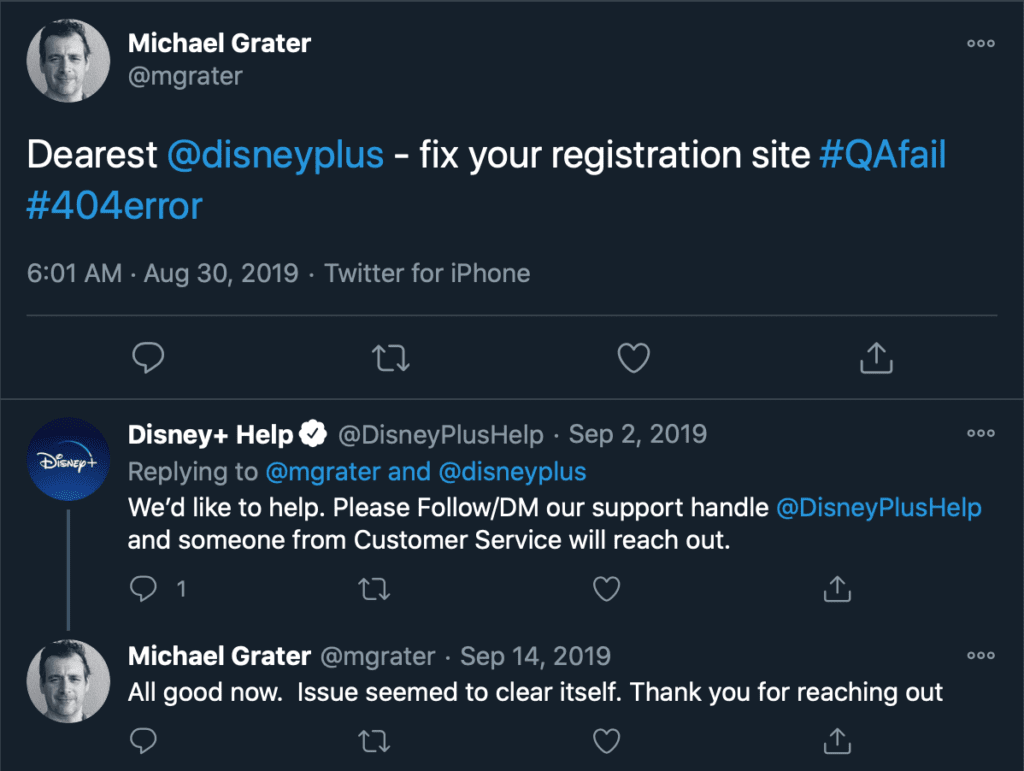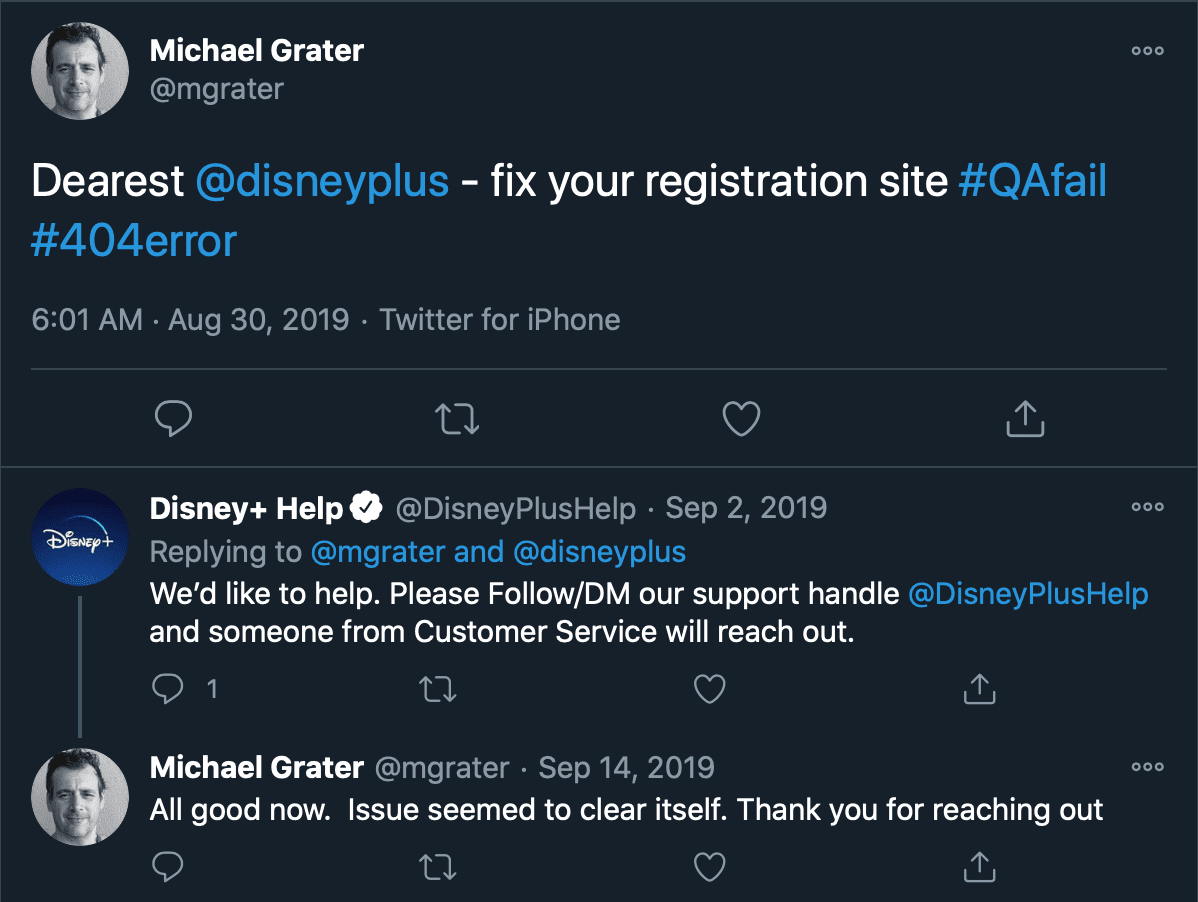 For others, sadly, it has not done that yet.
But… What does the error message actually mean?
And… How are you supposed to register when you don't know what the registration site even is?
What Is the Disney Plus Registration Site?
When users are trying to sign in to Disney+, they get the registration site message with an error code asking them to use it to sign-in.
According to all the research I've done online, the issue comes from a disconnect between Samsung TVs (or Samsung Smart TVs) and Disney Plus.
Users don't actually know where to put this code in from their Samsung TV, and that's obviously what the trouble is really all about:
Problem: I have this error code.
Second problem: I have nowhere to use the error code to solve the issue.
So…
What is the Disney Plus registration site? It appears that the "Disney+ registration site" is either a miscommunication between Samsung and Disney, or it's just referring to the normal Disney+ login page on your computer. If you receive an error code, you can try signing into Disney Plus on your computer, and putting the code in, if you are prompted to do so.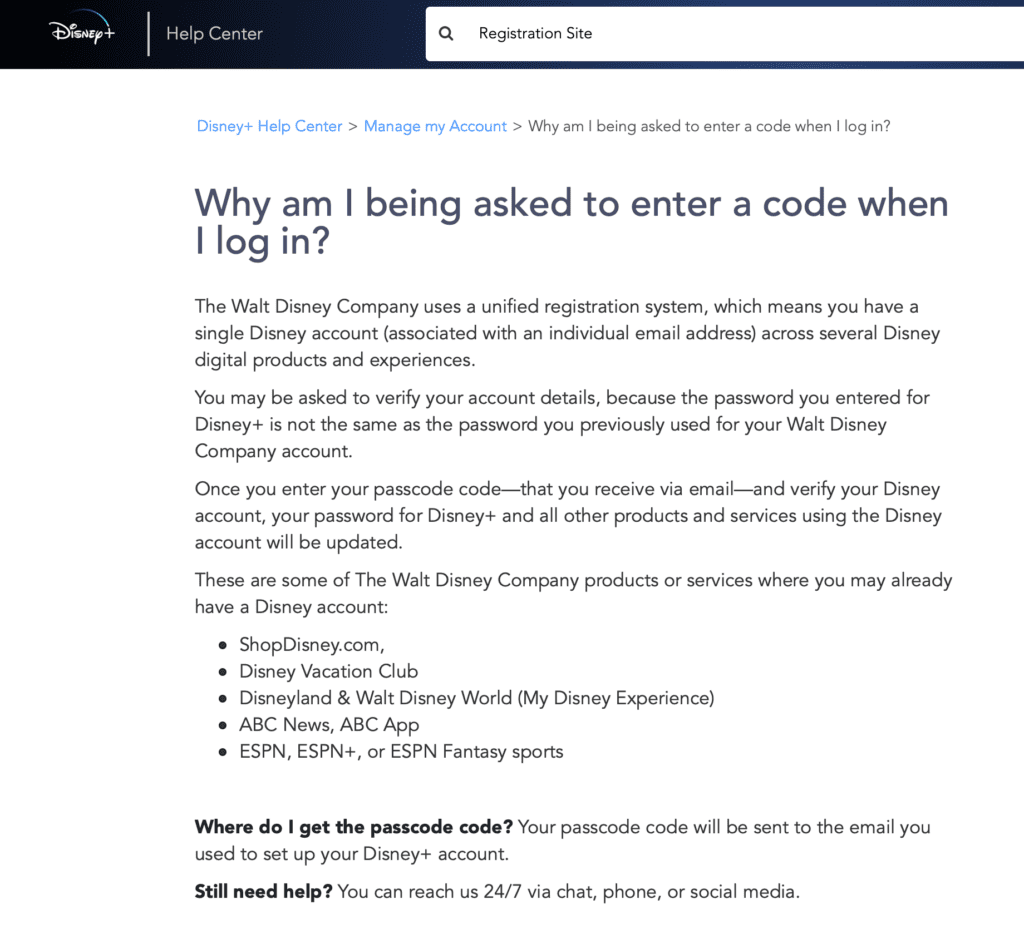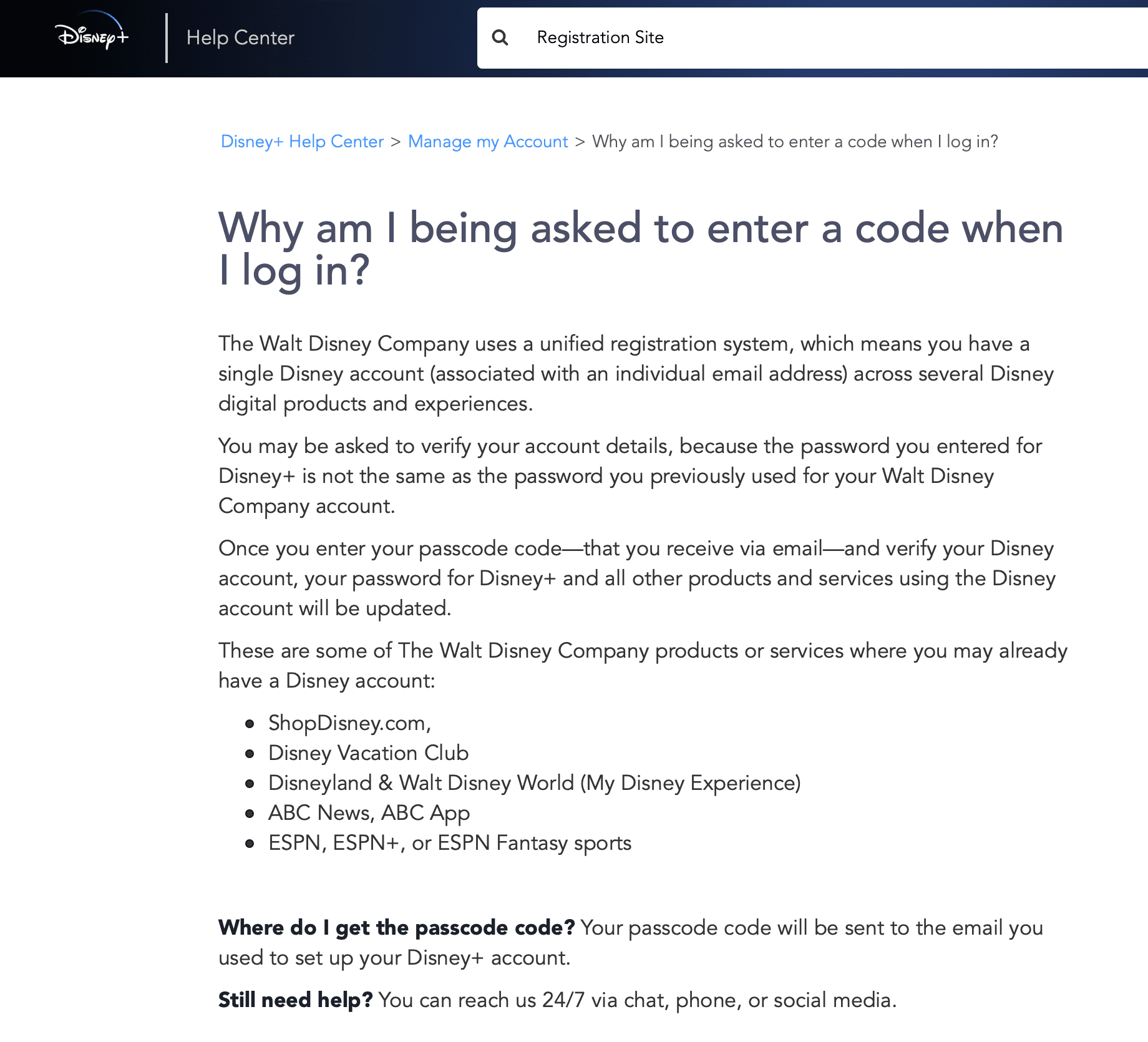 What if there's no place to put the code in? If you don't see a place for the code, then you can try several things:
Sign out of Disney Plus on your TV (if possible).
Turn off your TV.
Turn your TV back on and try again.
If it still doesn't work, uninstall Disney Plus from your Samsung TV.

"Press the Home button to open up the TV's Home screen menu. Navigate to select APPS, and then select the Settings icon in the top right corner. Next, select the app you want to delete. Finally, Select Delete, and select Delete again to confirm." — Samsung Support

After deleting/removing the Disney Plus app, reinstall it on your TV.
Try one of the methods outlined above to see if it solves your problem.
If it doesn't, then you can also contact Disney Plus or Samsung for help for issues that don't resolve themselves.
How to Contact Disney Plus Support for Help
If none of these options works, then you can contact Disney Plus support in a number of different places:
Telephone: 1-888-905-7888
Email & Live Chat: https://help.disneyplus.com/csp
Twitter: @DisneyPlusHelp
How to Contact Samsung TV Support for Help
If Disney Plus support doesn't seem able to resolve your particular issue, you can also reach out to Samsung Support for more assistance.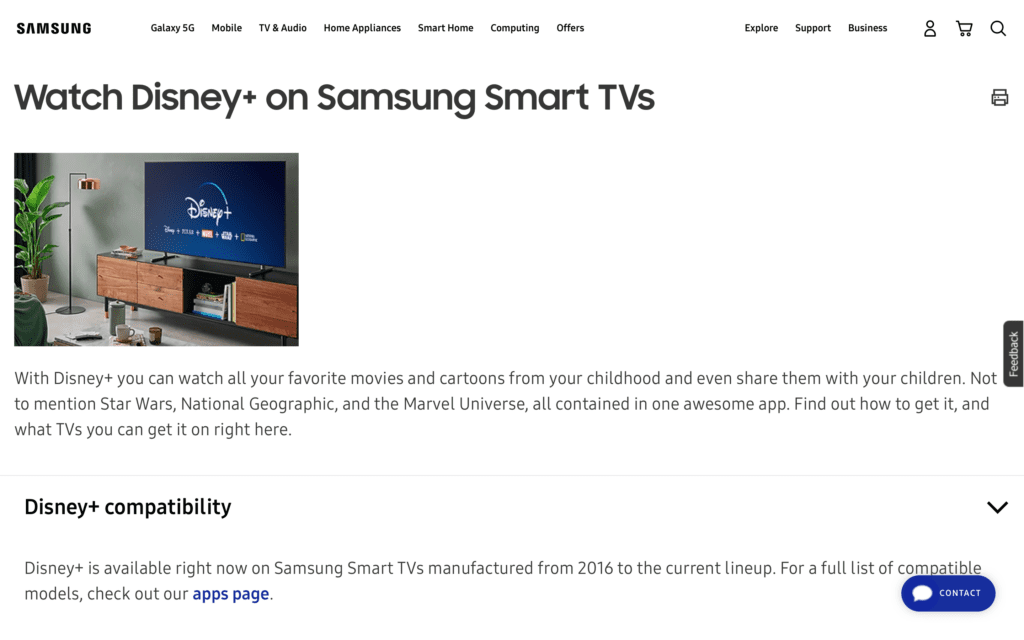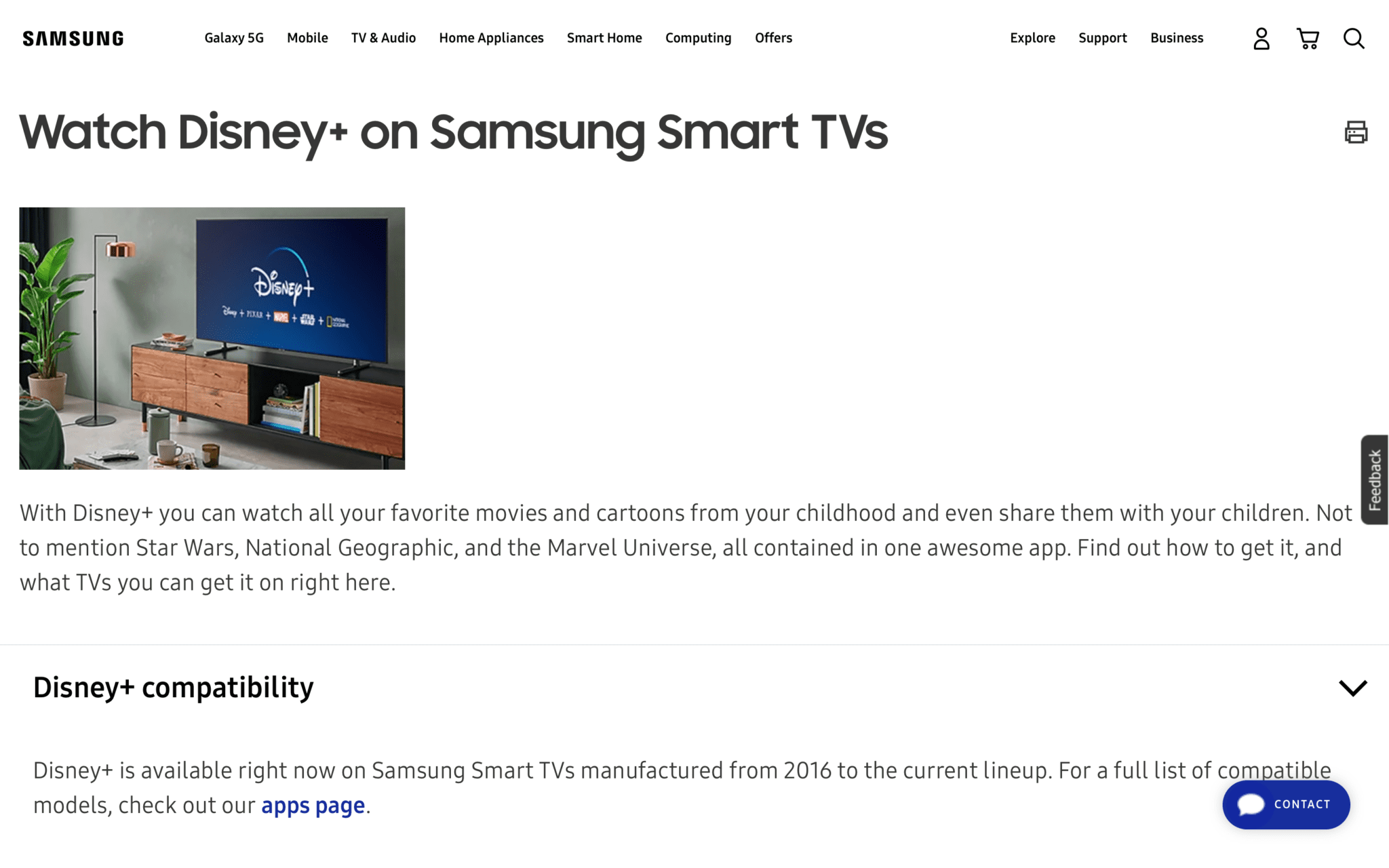 Try one of the following Samsung Support contact options below:
Phone: 1-800-726-7864
Email & Live Chat: https://www.samsung.com/us/support/televisions-home-theater/tvs/hd-tvs
Twitter: @SamsungSupport
Other Options
Have you tried another option that worked out for you?
Let me know in the comments or on Twitter @disfordisney_, and I'll share your solution with others (and make sure you get all the credit! ;)).
We really hope this helps to resolve your Disney Plus registration site problems on your Samsung Smart TV.
Have a magical day!
Keep Reading
How to Fix Disney Plus Error Code 83 (Quick and Easy!)
Share this post on your Facebook, Twitter, or Pinterest page with the easy share icons below.
Neal Tucker is one of the world's most engaging Disney influencers, with thousands of views and responses across his blog, podcast, and social media profiles every month.
Get started with more D Is For Disney content here