Lots of parents want to know, "What is a Disney Nanny?" Here is the answer, along with all the details you need to know, plus everything you might not realize they can help you with for your Walt Disney World or Disneyland family vacation trip.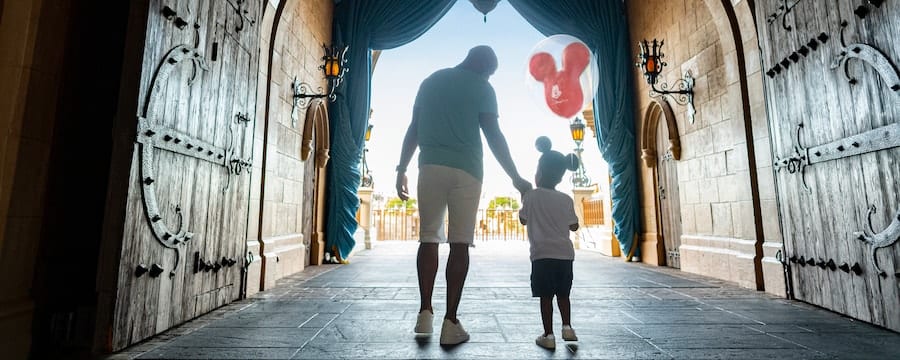 What Is a Disney Nanny?
At theme parks around the country (and the world!), families need extra help sometimes to care for their small children.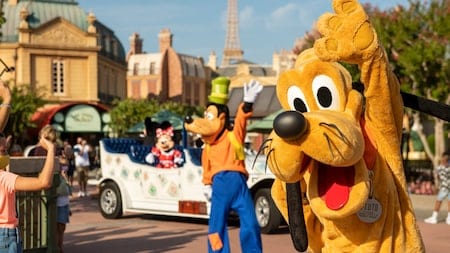 This can come in a number of different ways, but it's always about making sure that mothers and fathers have great nanny services for their young kids.
Because of this, people ask the question, "What is a theme park nanny?" Or, "What is a Disney Nanny?"
Parents also need to know: how theme park nannies help and how much they cost.
So…
What is a Disney Nanny? A Disney Nanny (or Theme Park Nanny) is a childcare professional that specializes in theme park guides and travel childcare. They can be a tour guide for you and your family, or they can fade into the background and focus just on your child's experience. It's entirely up to you.
What Does a Disney Nanny Do?
A childcare service provider at a theme park has a wide range of services and abilities that they are qualified to offer parents and families.
According to the popular Disney Nanny service ParkNannies.com:
Customized to the dreams of your family's vacation, Theme Park Nannies provides on-site Theme Park and Hotel Resort childcare services. We are the leading provider of Experiential Travel Childcare. A professionally trained Theme Park Nanny will serve as travel childcare tour guide or blend in, it's your call. Our unique Concierge Marie program crafts tailored travel childcare plans specific to your family. Your vacation, your way, we are at your service.

Theme Park Nannies
Another popular provider of theme park nannies, Nanny-Land.com, writes:
A Nanny-Land Nanny is a qualified & experienced Nanny who accompanies a Family on their Adventures to Disney under a temporary basis. Our Nannies are here to help your Family with a day visit to Disney or the entire Adventure! They can also assist at other Disney owned locations as well as places of stay & transfer, like the hotel, airplane, car, or Magic Carpet.

Nanny Land Nannies, The 2nd Happiest Place on Earth
Another option is Kids Nite Out, which is featured by Disney Dad on his YouTube channel.
See the images from his video below to see what they offer, and watch Disney Dad's video further down the page, for even more info.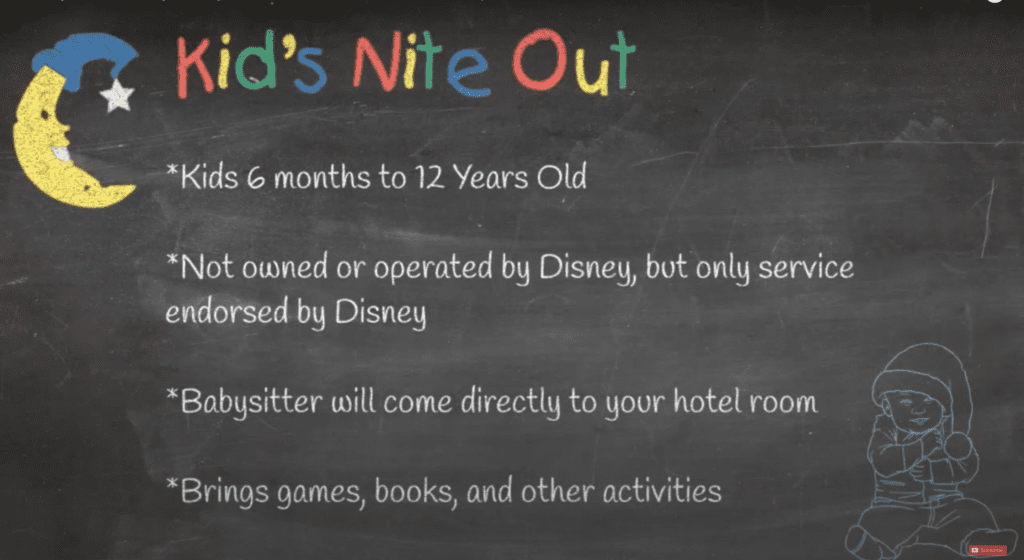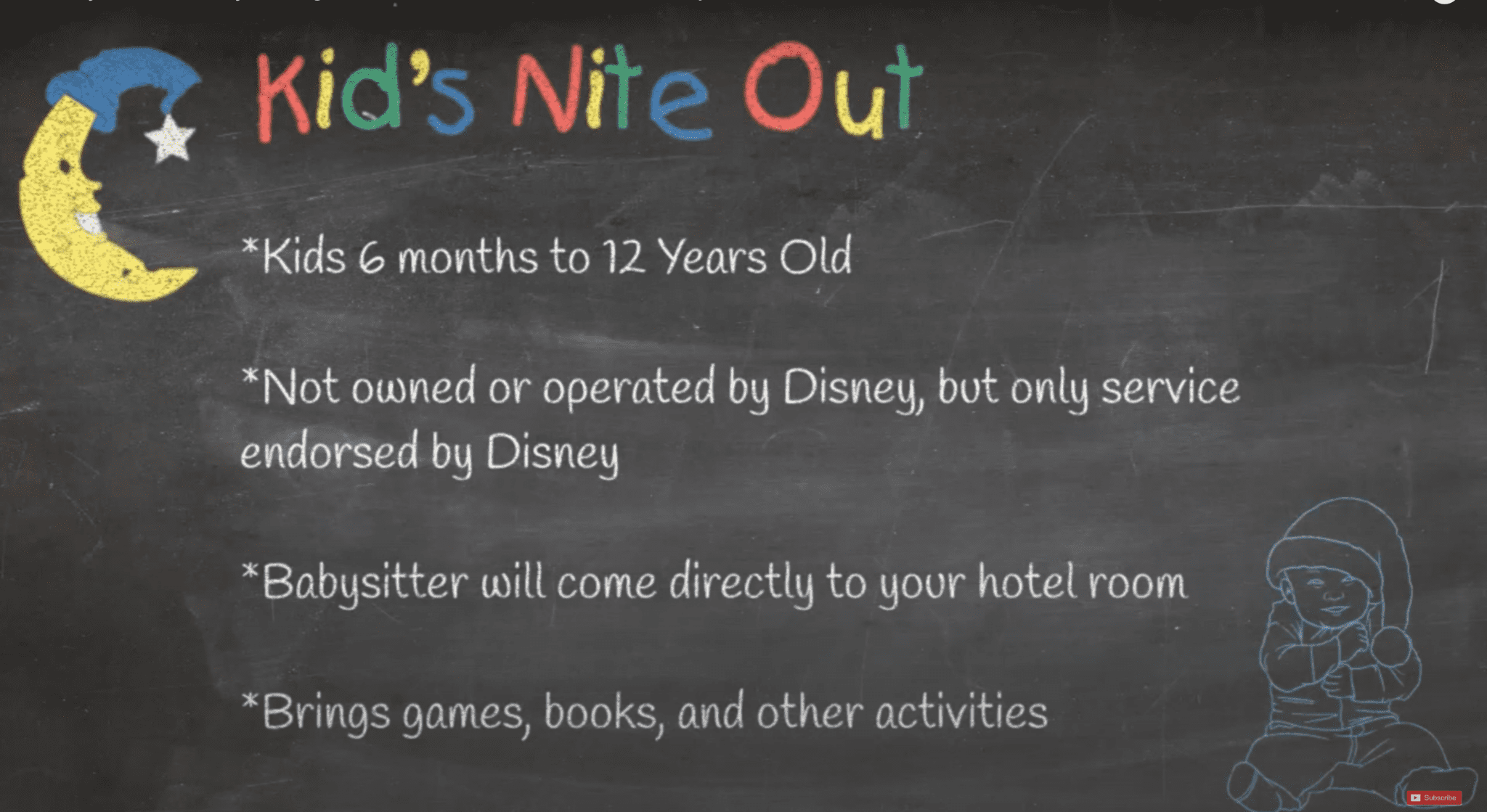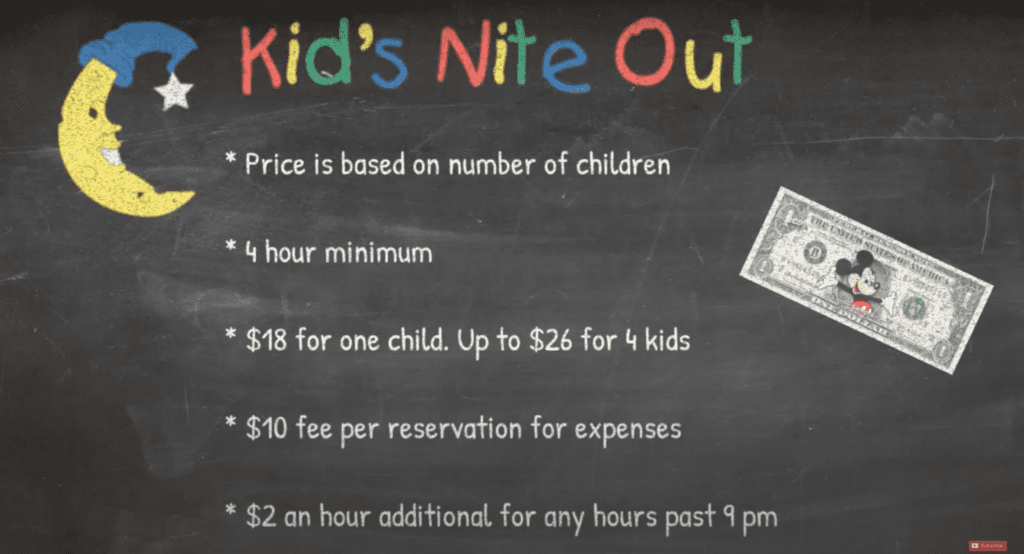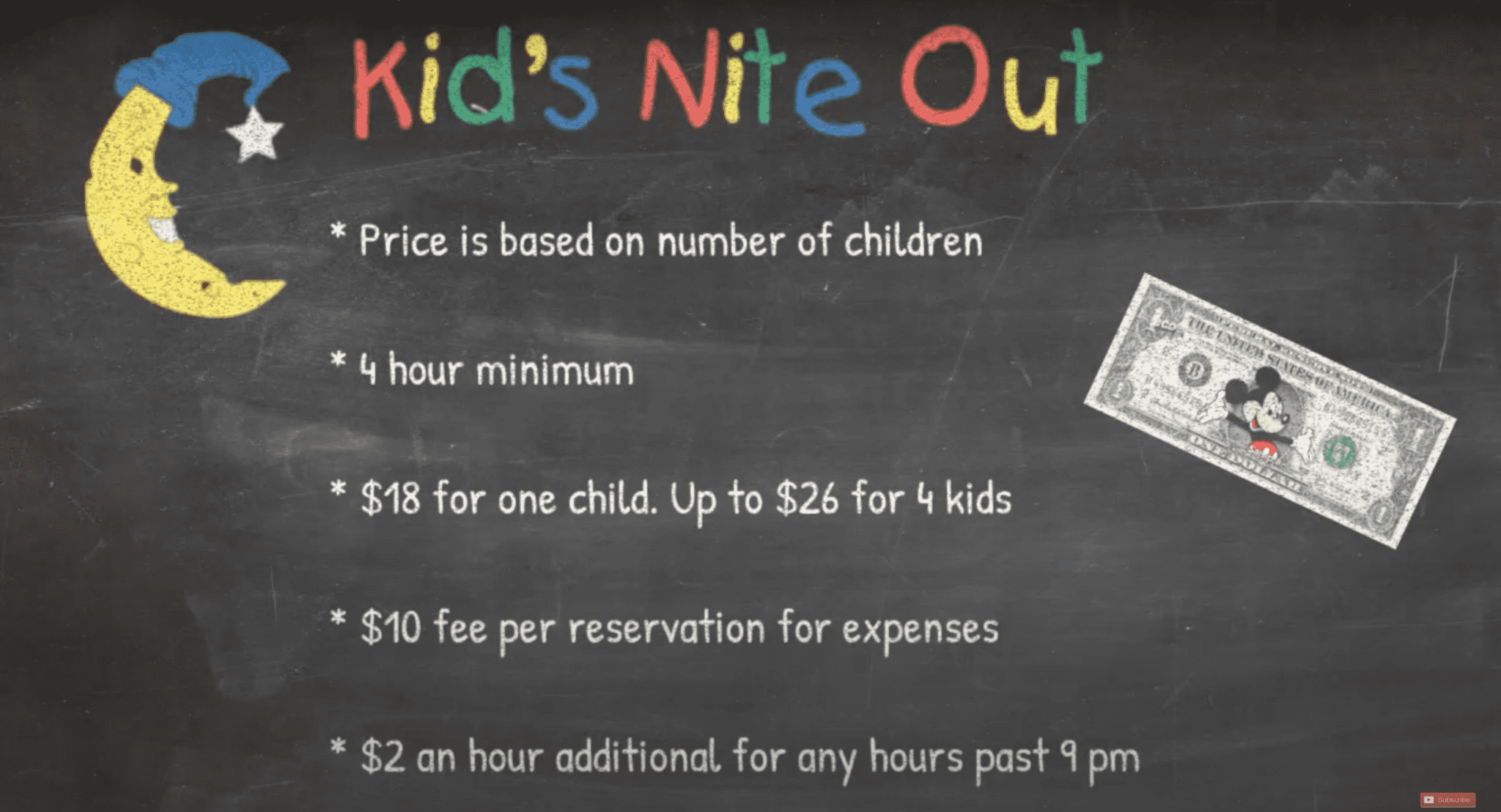 So…
What does a Disney Nanny do? A theme park nanny at Disney World or Disneyland can help care for your children at both the parks and the hotels. They can also assist your family with airport trips, transportation, and guiding your family around the different Disney Parks. They can sort of act like a third parent, helping in whatever ways are needed at the time.
A quick summary of some of the primary Disney Nanny duties:
Childcare at Disney theme parks
Transportation
Tour guide
Airport trips
Hotel assistance
Being the "3rd parent"
& More
Does Disney Offer Official Babysitters or Nannies?
All of the sites listed above are technically not official Disney subsidiaries, companies, or groups.
In other words, you would almost certainly be hiring them in addition to whatever your Walt Disney World or Disneyland vacation package includes.
With that in mind, you might wonder: "Does Disney World have babysitters?" Or, "Are there babysitters at Disneyland?"
These are both great questions. Here are the answers:
Are there babysitters at Disney World and Disneyland? Childcare services are offered by Disney at the theme parks. They have several services: In-Room Babysitting, Lost Children, and More Fun for Your Little Ones.
In-Room Babysitting
Disney World writes, "Independent childcare provider Kid's Nite Out offers one-to-one babysitting in the comfort of your Walt Disney World Resort hotel room."
Lost Children
This is not to be confused with Peter Pan's Lost Boys! 😉
In all seriousness, a lost child can be a very distressing event. Here is what Disney World says: "A child who becomes separated from his or her parents while in the park will be escorted by a Cast Member to the Baby Care Center."
More Fun for Your Little Ones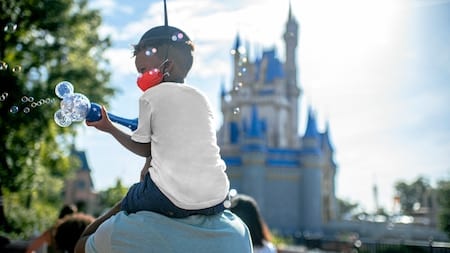 This service is provided for parents of preschoolers looking for more interactive fun for their children during a Walt Disney World vacation.
See the full list of activities here: Preschool Guide.
Disney Nanny Wrap Up
As you can see, there's a lot of great Disney Nanny and Theme Park Nanny options out there.
Do you have a favorite or a different one that you've used in the past?
Let me know in the comments or on social media @disfordisney_.
Have a magical day!
Keep Reading
Did You Know You Can Rent Yachts and Pontoon Boats at Disney World?
Share this post on your Facebook, Twitter, or Pinterest page with the easy share icons below.
Neal Tucker is one of the world's most engaging Disney influencers, with thousands of views and responses across his blog, podcast, and social media profiles every month.
Get started with more D Is For Disney content here