Are you on the Disneyland Resort tickets virtual queue right now? Well good news! You can finally stop waiting and get your Disneyland and California Adventure theme park tickets right now on AAA.com with your AAA Membership. My wife and I just got ours (after getting out of the 4+ hour queue we'd been in since 8AM!) and it took all of about 90 seconds to do. Here's how to do get your Disney theme parks tickets ASAP. Get AAA Disneyland Tickets 2022 right now. No travel agents necessary!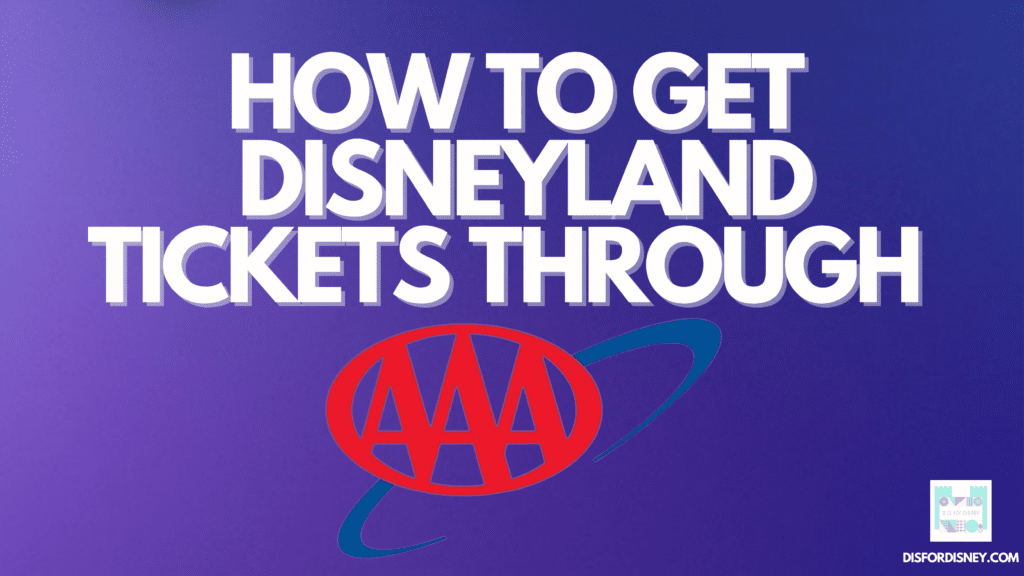 How to Get AAA Disneyland Tickets INSTANTLY (2022)
Walt Disney World Resort has been re-open for some time now, but it's our turn in the SoCal zip codes of the United States!
Whether you're a part of the Annual Passholders of old, or you're brand new to the parks, now is your chance for a Disney vacation in the theme parks and Downtown Disney in Anaheim, California.
It's finally time to see your favorite Disney characters and Disney Cast Members that make the magic so special each and every time.
Follow the steps below to get your AAA Disneyland Park tickets right now — no need to wait in the virtual queue for the Disneyland and Disney California Adventure Park reopening!
Step #1 — Sign Into AAA Membership
Sign into your account at the Southern California branch of AAA.
Step #2 — Go to AAA's Theme Park Discounts
Navigate to the theme park discounts section of the SoCal triple A website right here to find the Disneyland tickets section.
See an image below of the page you should see when you're there.
If you don't see something like the screenshot below, there's a good chance you're not in the right place to purchase available tickets.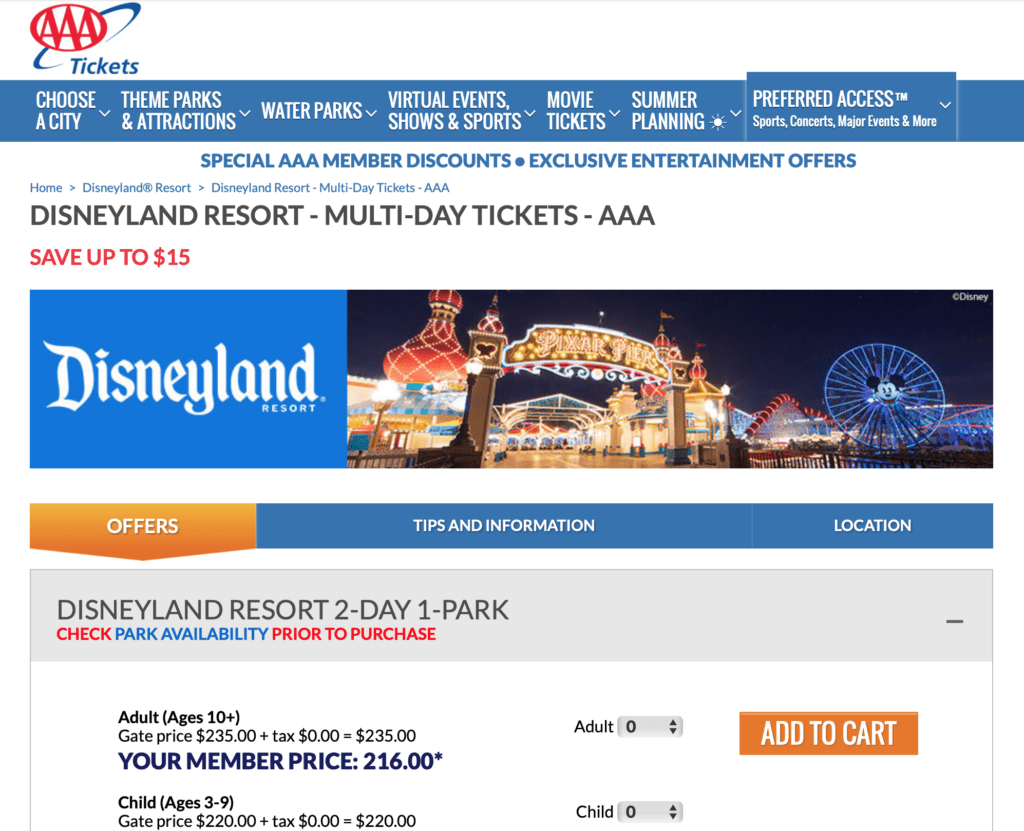 Step #3 — Select Your Tickets and Purchase
Find the tickets that you want and select the number of Adult tickets and Child tickets.
Then, click the ADD TO CART button.
You'll see that these tickets are discounted, which is correct.
They work just like regular Disneyland tickets, because they are normal Disneyland tickets. (I know, because I did the myself!)
Go to the checkout page and buy your tickets with a debit or credit card or with your PayPal account.
Step #4 — Go to Disneyland.com
VERY IMPORTANT
FOR THE FINAL STEP, YOU MUST NOW GO BACK TO DISNEYLAND.COM TO BOOK YOUR THEME PARK RESERVATIONS.
You will see an image like this one below.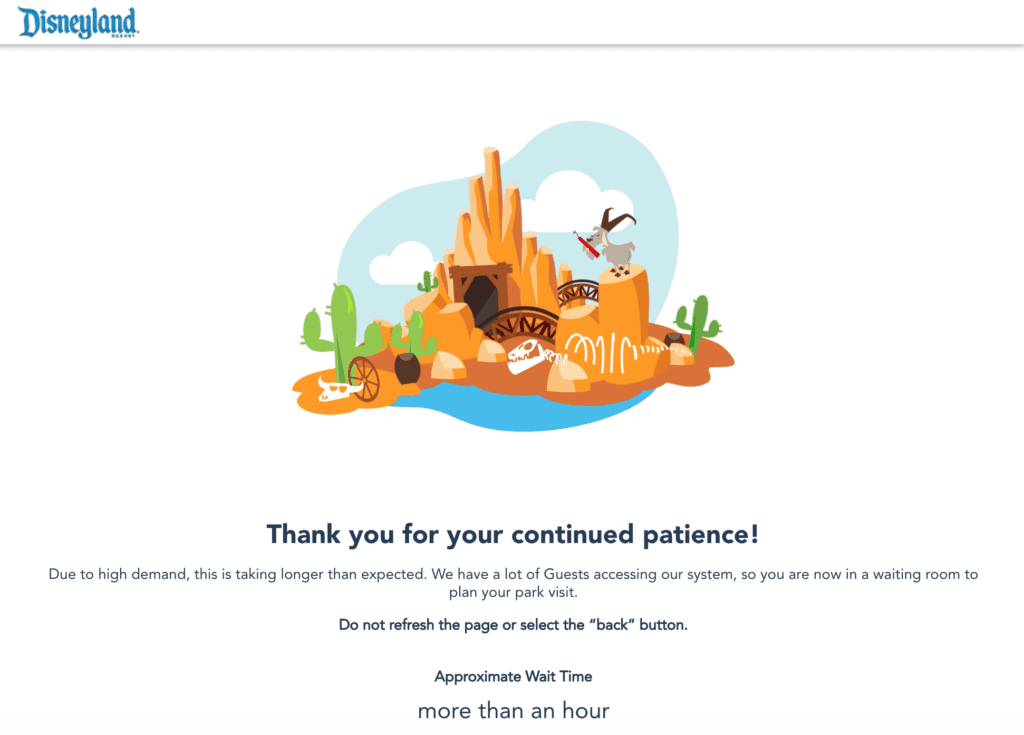 Once you get through waiting in the virtual queue, you can book your reservations.
Make sure that everyone in your party has their tickets linked to the SAME ACCOUNT.
Otherwise, you will have to book several different reservations and wait for each one, potentially not getting all the same days.
If you have Park Hopper tickets, you will be required to select which park you want to visit FIRST on each day of your visit.
AAA Disneyland Tickets 2022
That's all there is to it!
Once you've followed these steps, you will have your discount Disneyland tickets and booked your theme park reservations all set up.
There are several types of tickets (at the best prices around, from what I've seen so far).
You can get either purchase tickets for 1 day or a multi-day ticket at a time.
You may also get single park or Park Hopper tickets.
In other words, you can get online tickets (for Southern California residents only) that give you access to one park per day or both parks in the same day.
The tickets must be used within 13 days after their first use OR by January 12, 2023 (whichever one occurs first).
You can print them off and show your tickets at the ticket booth, or you can link them to your account and bring your Disneyland App from your smartphone.
With annual passes gone for now, this is the best option for those of us in the general public living in California who can't wait to get back!
If you have any questions, I might be able to help! I'm not official support, but shoot me an email here.
Keep Reading
How to Get Free Disney Tickets to Disneyland and Walt Disney World
Share this post on your Facebook, Twitter, or Pinterest page with the easy share icons below.
Neal Tucker is one of the world's most engaging Disney influencers, with thousands of views and responses across his blog, podcast, and social media profiles every month.
Get started with more D Is For Disney content here