News spread fast that YouTube TV might lose all of the Disney channels in its lineup. Fans are obviously worried about losing some of their favorite TV shows. So many are asking, "What Disney channels are on YouTube TV?" Or, put another way, "Which Disney owned channels are on YouTube TV?" No matter how you slice it, it's a tricky situation for Disney fans that subscribe to YouTube TV. Here's the full list of YouTube TV Disney channels, and more on this developing story.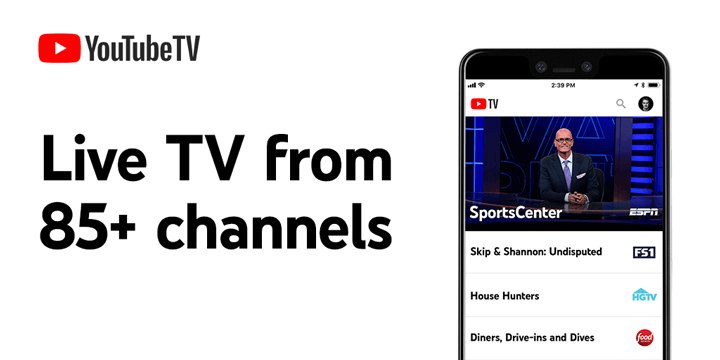 What's Happening with YouTube TV Disney Channels?
YouTube TV offers access to live TV programming without having a cable subscription.
This means that many "cord cutters" that have left cable behind are turning to options like YouTube TV for their live TV/cable fix.
The ongoing issue right now is that YouTube TV subscribers could lose access…
To ALL of the Disney-owned channels in the subscription lineup!
Top 5 Places Where to Watch Disney Channel Shows Online
Why?
This is primarily due to a contract issue between the two companies (YouTube/Google and The Walt Disney Company).
Like many contract issues, this one has to do largely with the rate of the deal.
YouTube TV has posted on Twitter that they will decrease their monthly rate if/when the deal cannot be reached, and until the Disney channels are returned to YouTube TV.
The Hollywood Reporter quotes YouTube TV on the issue:
"Disney is an important partner for us and we're in active conversations with them and working hard to keep their content on YouTube TV. Our ask to Disney, as with all our partners, is to treat YouTube TV like any other TV provider — by offering us the same rates that services of a similar size pay, across Disney's channels for as long as we carry them. If Disney offers us equitable terms, we'll renew our agreement with them."

The Hollywood Reporter
In other words, the sides have not agreed to terms on the amount of money spent and received from one side to the other (as with all cable-type contracts).
They went on to say:
"If you want to continue watching some of Disney's content, you can consider signing up for their own service, The Disney Bundle, which they offer for $13.99/month."

The Hollywood Reporter
If they cannot reach an agreement, then the list of Disney owned channels disappears from YouTube TV until the contract is settled.
Top 5 Places Where to Watch Disney Channel Shows Online
What Disney Channels Are On YouTube TV?
For fans of the Disney channels…
They're now in a predicament: will they keep getting access to their favorite channels from The Walt Disney Company on YouTube TV, or not?
For those of you concerned about the situation, or simply curious to know the full lineup of the Disney-owned channel package, here's the full list of Disney channels on YouTube TV that might disappear (in alphabetical order):
ABC News Live
ACC Network
Disney Channel
Disney Junior
Disney XD
ESPN
ESPN2
ESPN3 (via the ESPN app)
ESPNEWS
ESPNU
Freeform
FX
FXM
FXX
National Geographic
National Geographic Wild
SEC Network
We will keep you updated on this important and developing story for Disney fans and YouTube TV.
Have a magical day!
Read This Next
Share this post on your Facebook, Twitter, or Pinterest page with the easy share icons below.
Neal Tucker is one of the world's most engaging Disney influencers, with thousands of views and responses across his blog, podcast, and social media profiles every month.
Get started with more D Is For Disney content here