Ever wonder, "What to do with old Disney VHS tapes?" Today, we're going to answer that question! Let's talk all about what to do with your old Disney VHS Tapes! If you're anything like me, you or your grandparents probably have several old Disney VHS tapes laying around the house and have always wondered what to do with them. If so, then you might want to keep reading to find out. I think I've come up with some pretty cool ideas, so check it out!
What To Do With Your Old Disney VHS Tapes Collection
There are several methods to put your old Disney movies to good use.
First, consider selling your Disney VHS tapes. They could be worth a pretty penny, but beware that not all your Disney movies will be worth any more than $2-$10, and that's if you're lucky.
I have mentioned further down in this article how to tell if your Disney VHSs are worth anything.
Another way to do something with your Disney VHS classics is to upcycle them. In other words, create cool DIY projects around the house or sell to others. The choice is yours.
Of course, if you don't feel like selling or constructing DIY creations with your Disney VHSs and just want them off your hands entirely, you can always donate them to your favorite local thrift store, your library, or to websites created for recycling purposes like greendisk.com.
Can You Get Money for Old Disney VHS Videotapes?
Most likely, unless you have what's called a Black Diamond version of a Disney VHS, your tapes are probably not worth much if anything at all.
BUT, there are ways to find out if your tapes could put some padding in your pocket and places where you can do that.
How to Tell If Your Disney VHS Tapes Are Worth Selling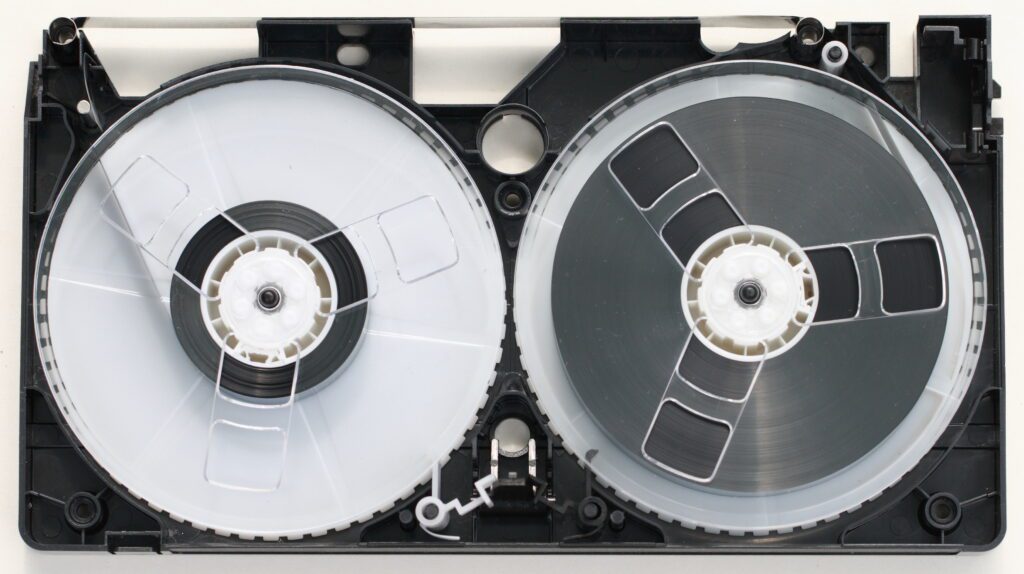 The best way to find out if your Disney VHS movie is worth anything is to check for the black diamond mark at the top of the hard shell casing. Sometimes the black diamond is also featured on the front of the tape itself.
The Black Diamond classics were made between the years 1984 to 1994. They are the first Disney VHS tapes released. That is why they are more valuable and collectible than other versions of the same movies.
Just because your VHS tapes have the black diamond marking doesn't mean they are worth very much though…
So you might get more bang for your buck depending on which platform you decide to sell them on.
There are a few other factors to look for besides finding out whether your VHS tapes are black diamond or not.
First, how old is your Disney tape? If it is more towards the 1980s rather than the 1990s, then it is most likely worth more than most.
Second, how in-demand is the Disney movie itself? Remember, movies like The Great Mouse Detective may not be as popular as Beauty and the Beast or The Little Mermaid.
Just keep these factors in mind when deciding what to do with your Disney VHS tapes.
Be sure to check eBay to find out what your movies are actually selling for (but don't pay much attention to the listing price).
Where to Sell Your Disney VHS Collection
There are several mediums on which you can sell your Disney VHSs.
The first is probably more obvious than the rest: eBay.
Remember I mentioned checking out what the tapes actually sold for and not paying much attention to the listing prices.
To be honest, there are probably thousands of Disney VHS tapes listed on eBay, so the market may be a little oversaturated.
Another great place to sell your tapes is the Facebook Marketplace.
One of the reasons for this is because of the face-to-face exchange rather than paying fees to other platforms to sell items on their sites.
It may be a good idea to sell your Disney VHS tapes in a collection rather than individually.
Mercari may be a platform you've never heard of, but it is up on the list of best places to sell your Disney VHS tapes.
It's free to list your items on Mercari, and you can sell just about anything on this app.
If your Disney VHS tapes are still in the wrapping and in "mint" condition, they will sell at higher prices here.
It's also a great idea to sell them in collections like on the Facebook Marketplace.
In these conditions, your tapes could sell for up to $30 in most cases.
OfferUp is very similar to Mercari in that it is also a free app to list your items on.
One cool thing: your collections could sell as a whole for up to $100! That's not too shabby in my book.
Obviously, there are many other ways to sell your Disney VHS tapes like garage sales, pawnshops, and other marketplace apps.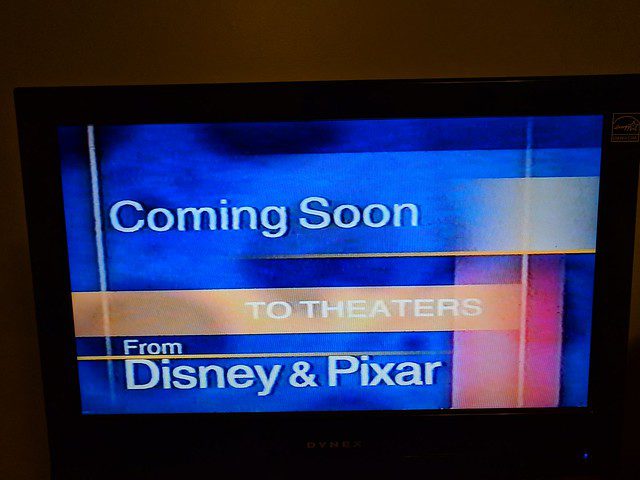 What Can You Do with Old Disney VHS Videos?
Like I mentioned before, selling your tapes is always a great idea, but in my opinion, simply getting rid of your tapes or throwing them away would be a waste!
Below I've come up with a few ideas on what to do with your Disney VHS tapes that you can have fun with!
How to Reuse/Upcycle Your Old VHS Tapes
First, check out this video on ways to upcycle Disney VHS tapes.
And here are a few DIY crafts I've come up with:
Make a planter out of the tapes themselves by gluing or taping the VHSs together into a box shape and placing a pot inside. What a cool way to invent new gardening techniques!
Build or recreate a coffee table. One way to do this is to use liquid nails to connect the cases together to both make the table and the legs. To recreate a coffee table already placed in your house, cover it with the cardboard covers using Mod Podge to fasten them to the table with ease.
It might take a while to make it perfect, but I promise it'll be so worth it when you're done. What a cool addition to your child's room or your game or movie room!
To create beautiful Disney VHS bookmarks, take out the cardboard cover and cut whatever part off that you want to use and then laminate it!
To make bookends out of the tapes, use the cardboard sleeve inside the plastic and glue or tape it to the tape. You'll find they're quite sturdy additions to your bookshelves.
Make murals by gluing or taping the cardboard covers all over your walls.
You can even pick some of the covers you love most and tape them together and then frame them for a vintage twist on your favorite room in the house.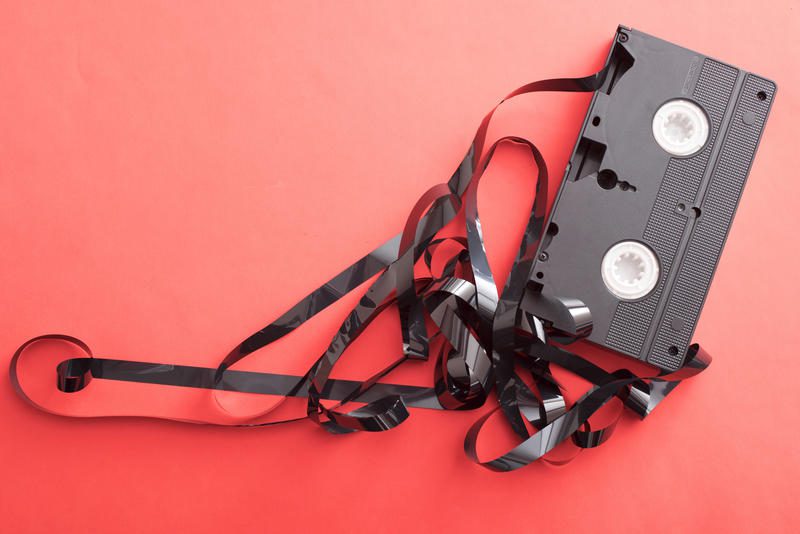 I'm sure you can come up with many amazing ideas on how to use your Disney VHS tapes.
And I hope you enjoyed and will use some of the ideas we came up with as well!
Good luck!
Have a magical day!
You'll Love This Too…