There are few things in life more exciting for Star Wars fans than getting to wield an actual lightsaber. That's why the experience of building your very own lightsaber at Savi's Workshop in Disneyland in Anaheim, California, is one of the most unique Star Wars adventures in the galaxy. But, with the price tag, is it for everyone? In other words, "Is the lightsaber experience at Savi's Workshop at Disneyland worth the cost?" As someone that has done the experience myself, I'm going to answer this question once and for all — from my perspective at least! Follow along to get an honest review from a huge Star Wars fan on the lightsaber building experience at Savi's Workshop in Batuu/Galaxy's Edge at Disneyland.
Note: Just here for the photos and videos? Scroll all the way to the bottom.
What Makes Star Wars Lightsabers So Special in the First Place?
In the lore of the Star Wars films and franchise, the Jedi who uses their lightsaber best becomes a living legend…
Think about Yoda, Obi-Wan Kenobi, Asohka, Anakin Skywalker (Darth Vader), or any of the other legendary Jedis we have all come to know and love.
They don't just use the Force better than other Jedi do…
They are Jedi Masters of the lightsaber too.
For that reason, the lightsaber itself has become an emblem of what it means to truly be a Jedi in the Star Wars universe.
Naturally, Star Wars fans across the galaxy want to know what it feels like to have that very object in their own hands!
What does it feel like to build a lightsaber?
How does the process work?
Is it worth it to have your own lightsaber, complete with hilt, kyber crystal, and everything else that comes along with it?
Here are the answers to all your burning questions about Savi's Workshop and the lightsaber building experience: including booking your appointment, the building workshop itself, and of course the pricing and cost factor.
Here we go!
Where Is Savi's Workshop at Disneyland?
Let's get started with a question to which many people need to know the answer…
Does Disneyland have Star Wars lightsabers? Yes, Disneyland offers a wide variety of Star Wars lightsabers, from the less expensive plastic options to the more expensive custom-built lightsabers at Savi's Workshop.
Which leads us to another very important question…
Where do you go to find Savi's Workshop? Savi's Workshop is located in Disneyland in Anaheim, California, at Galaxy's Edge / Batuu. You will need a Disneyland Park ticket or Park Hopper ticket or Magic Keyholder reservation to enter the park to get to Savi's Workshop.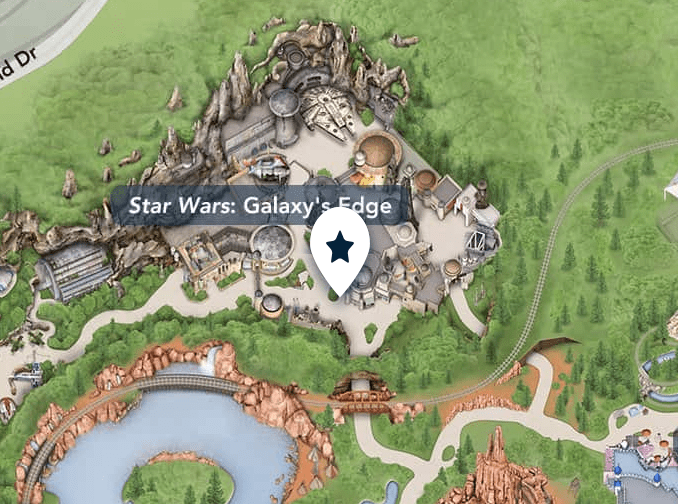 How Do You Book a Star Wars Lightsaber Building Appointment?
Before we talk about booking your appointment, there is something very important to know:
To book your appointment, you need to first have a ticket to enter the Disneyland Park on the day of your visit.
If you do not have a park ticket, you cannot get into Disneyland and therefore also cannot access Galaxy's Edge, where Savi's Workshop is located.
OK, with that out of the way, here is how you go about booking your appointment to build a lightsaber at Savi's Workshop:
Sign in to Disneyland.com or the Disneyland app.
On the website, you can visit the booking page for the lightsaber experience here: https://disneyland.disney.go.com/enchanting-extras-collection/booking-savis-workshop-handbuilt-lightsabers/.
Put a credit card on file to pay for your experience.
Book your visit to Savi's and show up to build your lightsaber!
IMPORTANT NOTES:
If you don't show up and fail to cancel ahead of time (ONE FULL DAY BEFORE YOUR APPOINTMENT),

you will be charged for a no-show

.
The

experience lasts about 20 minutes

, give or take, so make sure your other reservations don't conflict with your lightsaber building appointment.
Make sure to

show up about 15-20 minutes before your reservation

. Not only will this ensure that you don't miss the appointment, but you'll also get to look through the available hilt materials in the drawer by the concierge stand.
How Much Does the Lightsaber Experience Cost at Disneyland?
For many (if not most) people, this will be the most important question.
Vacations can be rather expensive already, without adding in multiple paid experiences on top of your hotel reservation, park tickets, merchandise, food, and more.
To the right fan, some experiences are worth it, no matter what.
At Disneyland, Savi's Workshop offers the opportunity of a lifetime to build your very own Star Wars lightsaber.
But this does come with a price tag. The sticker shock can be quite a lot for some people (fair warning!).
So…
How much does the lightsaber experience cost at Disneyland? $219.99 USD per lightsaber, plus applicable tax.
In other words, it is not cheap.
That being said…
It will be worth it for many people, especially diehard Star Wars fans (like yours truly!).
What Is the Lightsaber Building Experience Like?
Alright, now let's dig into what the experience actually looks like…
When you build your very own lightsaber at what many affectionately call Star Wars Land, you will get many options to choose from.
So many, in fact, that I personally found it difficult to decide in the moment!
One of the workshop Cast Members (Gatherers) even asked me if I was having trouble deciding, which I definitely was…
This just goes to show how detailed the experience is and the lengths Disney has gone to ensure the high quality standards we expect from Star Wars.
So…
What Is the Lightsaber Building Experience, Step by Step?
First, you show up and pick a theme and take a look at the raw materials available for your lightsaber hilt.
As listed on Disneyland.com, the themes available include:
Peace and Justice
Salvaged scraps from fallen Jedi temples and crashed starships in these Republic-era designs honor the galaxy's former guardians.
Power and Control
Originally forged by dark side warriors, this style features rumored remnants from the Sith homeworld and abandoned temples.
Elemental Nature
This theme embodies the Force—an energy created by all living things, like Brylark trees, Cartusion whale bones and Rancor teeth.
Protection and Defense
Hilt materials bear mysterious motifs and inscriptions that reconnect users with the ancient wellspring of the Force.
Additionally, the raw materials are solid metal pieces that you can view in a drawer by the concierge stand outside of Savi's Workshop. They will be based on the theme (and accompanying cloisonné pin) you choose and include the following pieces:
1 hilt
4 sleeves (pick 2)
2 emitters (pick 1)
2 pommel caps (pick 1)
2 sets of activation plates and switches (pick 1 set)
Second, you get a special, limited edition, commemorative pin that you wear during the experience.
Third, you will wait outside for a little bit in a small courtyard.
You'll be waiting with all of the other Jedi about to build a lightsaber alongside you during your reservation time period. (If you're lucky, you may also get a few other…visitors.)
Note: You can have one person attend the experience with you that is not building a lightsaber.
Finally, a couple of Gatherers (Cast Members) from Savi's Workshop will come out and give you some instruction.
After that, they will usher you inside to a long oval workshop table, where the hands-on fun really begins!
This is where you will build your custom lightsaber with all custom components:
Custom metals for your hilt
Kyber crystal for the…
31″ inch blade that extends out of your lightsaber!
The Star Wars Land lightsaber options for kyber crystal colors include:
Green (Yoda, Luke Skywalker)
Blue (Obi-Wan Kenobi)
Red (Anakin Skywalker/Darth Vader, Darth Maul, Kylo Ren)
Violet (Mace Windu)
Note: Yellow kyber crystals, as in the color of Rey's lightsaber, are not currently offered at Disneyland.
Here are the details direct from Disneyland's website:
$219.99 per lightsaber, plus tax
Payment will be due upon arrival at the location
One lightsaber per builder per experience
Carrying case included
Additional customization items can be purchased at Dok-Ondar's Den of Antiquities
Age Recommendation: 5 years or older
The experience area is limited to the builder and one Guest—at least one person in the party must be age 14 or older
Guest of the builder may not build a lightsaber when accompanying the builder
Custom lightsabers are nonrefundable and are not eligible for discounts
Is the Star Wars Lightsaber Building Experience at Disneyland Worth It?
For starters, and I don't say this lightly…
The experience of building my very own Star Wars lightsaber was unforgettable.
It was truly one of the most amazing experiences of my life.
I floored by every detail, every moment, everything everywhere.
In other words…
Is the Star Wars lightsaber Disneyland experience worth it? In my opinion, YES. The experience of building my own lightsaber is one of the coolest things I've ever done, and I cannot recommend it highly enough.
All of this goes for huge Star Wars fans of any and all ages.
If you are not a Star Wars fan, then this obviously probably won't be the right experience for you.
If you are a big Star Wars fan and you can afford it, then there's no reason not to do it. It's beyond incredible in every way. In summary: Do it! 🤩
Rating: ⭐️⭐️⭐️⭐️⭐️ 5/5 Star(s Wars)
Star Wars Lightsaber Disneyland Photos and Video
Okay, for all those of you who want to see exactly what all of this looks like…
I'm putting the photos and videos down here at the bottom, in case some people don't want any "spoilers" before visiting the experience for themselves.
Since I've done the experience myself, I can personally attest to how mind-blowingly awesome it is, as well as share some of my own photos and videos (mostly taken by my incredible wife, who was with me for the whole experience!).
WARNING: THIS LAST VIDEO CONTAINS MAJOR SPOILERS. IT IS THE VERY END OF THE DISNEYLAND SAVI'S WORKSHOP LIGHTSABER BUILDER EXPERIENCE.
Have a magical day!
Next Up
Every Upcoming Star Wars Movie & TV Show: Release Dates 2022, 2023, 2024, 2025 
Share this post on your Facebook, Twitter, or Pinterest page with the easy share icons below.
Neal Tucker is one of the world's most engaging Disney influencers, with thousands of views and responses across his blog, podcast, and social media profiles every month.
Get started with more D Is For Disney content here