There's a brand new Marvel movie out — Black Panther: Wakanda Forever — and people are excited. So excited that they already want to know when they can watch and rewatch the new film at home on Disney+. AKA, "When will Black Panther 2 be on Disney Plus?" Here is everything that you need to know about how to watch Black Panther 2 and when Black Panther 2 will be on Disney Plus in the near future.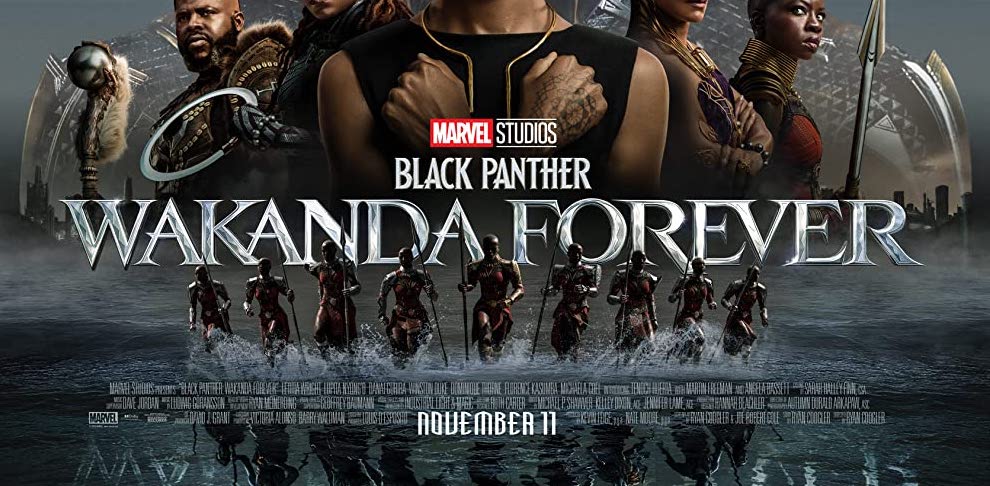 When Will Black Panther 2 Be On Disney Plus?
The new Black Panther movie is now out in movie theaters in the United States.
Officially, the release date is November 11, 2022, for Black Panther: Wakanda Forever.
So, if you want to watch the movie in the theaters, you finally have your chance to do so!
But, what if you want to watch the movie at home on Disney+ in the comfort of your PJ's and sitting on your cozy couch?
That's an entirely different question, and it has a totally different answer.
A lot of movies during the 2020-2021 pandemic years came out either directly on streaming services like Disney Plus or Netflix, or they released in movie theaters and streaming services at the same time, or around the same time.
Some Marvel movies, like Black Widow, came out in the movie theaters on one day and then re-released on Disney Plus several months later.
For the latest entry into the Marvel Cinematic Universe (MCU), Black Panther: Wakanda Forever, it's going to follow a similar route to Black Widow.
So, let's answer the question at hand!
When Will Black Panther 2 Be On Disney Plus? Black Panther 2 (Black Panther: Wakanda Forever) will release on Disney+ around 45 days after its movie theater release date. This puts the best guess for Black Panther 2 on Disney Plus around Christmas Day, December 25th, 2022.
While we don't know for sure, because Disney/Marvel doesn't pass out this information to the press or the public, we can reliably guess based on past information referencing previous movie releases from Marvel.
So, there you have it!
Have a marvelous day!
Share this post on your Facebook, Twitter, or Pinterest page with the easy share icons below.
Neal Tucker is one of the world's most engaging Disney influencers, with thousands of views and responses across his blog, podcast, and social media profiles every month.
Get started with more D Is For Disney content here