Earlier today, The Hollywood Reporter that David Harbour (Stranger Things) will join the Marvel Cinematic Universe. Variety reports that it is highly likely that Rachel Weisz (The Favourite) will as well. What film will they join? Black Window, the stand-alone film featuring Scarlet Johansson in the titular role.
The film is slated to begin production in June of this year. So, it makes sense that they would start cranking up the casting and hiring for the film. At this point, the cast also includes Florence Pugh, a major up-and-comer who recently starred in such films as Midsommar (out later this year) and Lady MacBeth (a thriller from 2016). Johansson and Pugh are the only two listed on IMDb at the moment.
Directing the stand-alone superhero film is Cate Shortland, who helms SMILF on Showtime and directed the movie Berlin Syndrome in 2017. In other words, she has range. Female directors are still few and far between, so it's great that more are joining the fold.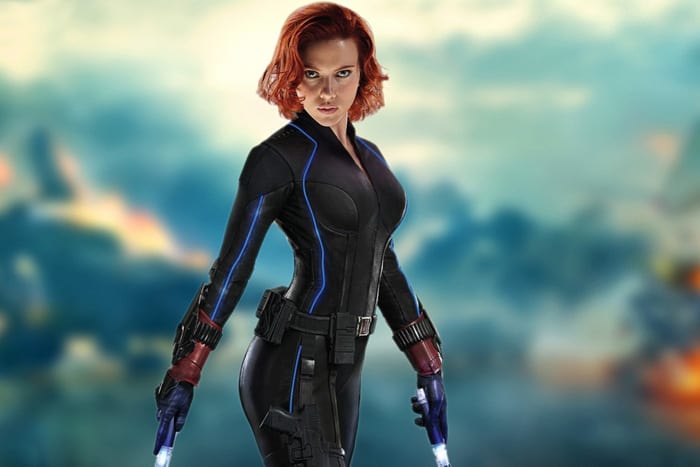 Female-led and female-centric films like Black Widow are also growing in number. DC's Wonder Woman and Marvel's own Captain Marvel broke the box office and the internet on their respective releases.
As for footage, there is nothing so far to offer from the upcoming movie. The film also currently has an unknown release date. That being said, there are rumors that Black Widow could receive an R rating. If it does, Scarlet will join Ryan Reynolds' Deadpool in offering more adult-oriented fare in the superhero realm.
Check out the Avengers: Endgame posters and trailers, and get ready to rock on April 25th when the Avengers band together to take down Thanos! Get your tickets here.
When more news drops, you will find it first right here on D Is For Disney. Subscribe to the newsletter to get it all right in your inbox each week.
Have a marvelous day!
Share this post on your Facebook, Twitter, or Pinterest page with the easy share icons below.
Neal Tucker is one of the world's most engaging Disney influencers, with thousands of views and responses across his blog, podcast, and social media profiles every month.
Get started with more D Is For Disney content here