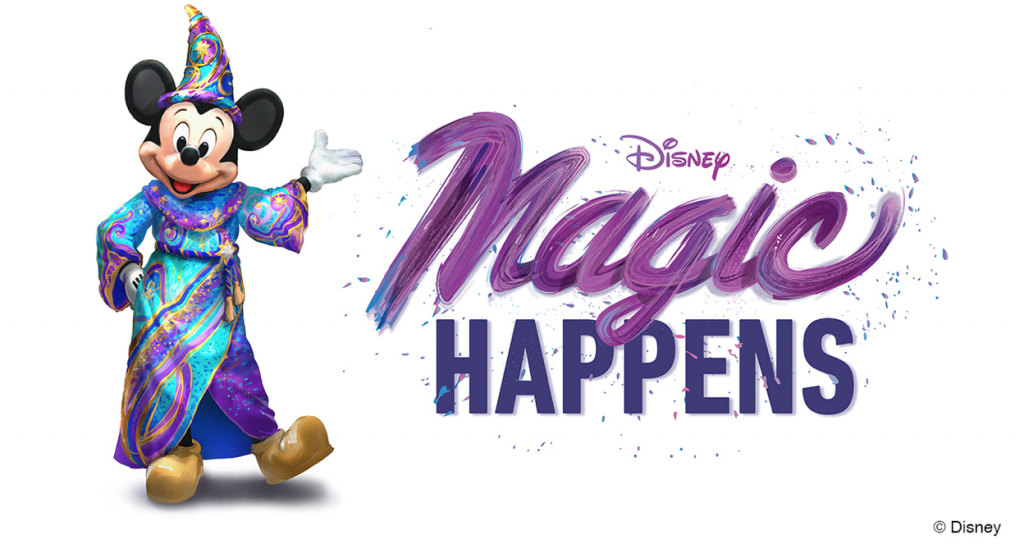 If you're like me, you love the parades at Disney theme parks. Whenever my wife and I go, I make sure we know when the parades are going to happen so that we can get some good quality Parade Time in.
So, naturally, when I learned about the Magic Happens Parade coming soon to Disneyland, I had to know everything.
So, here's literally everything you need to know about the Magic Happens Parade at Disneyland in Anaheim, California.
When Is the Magic Happens Parade Coming to the Park?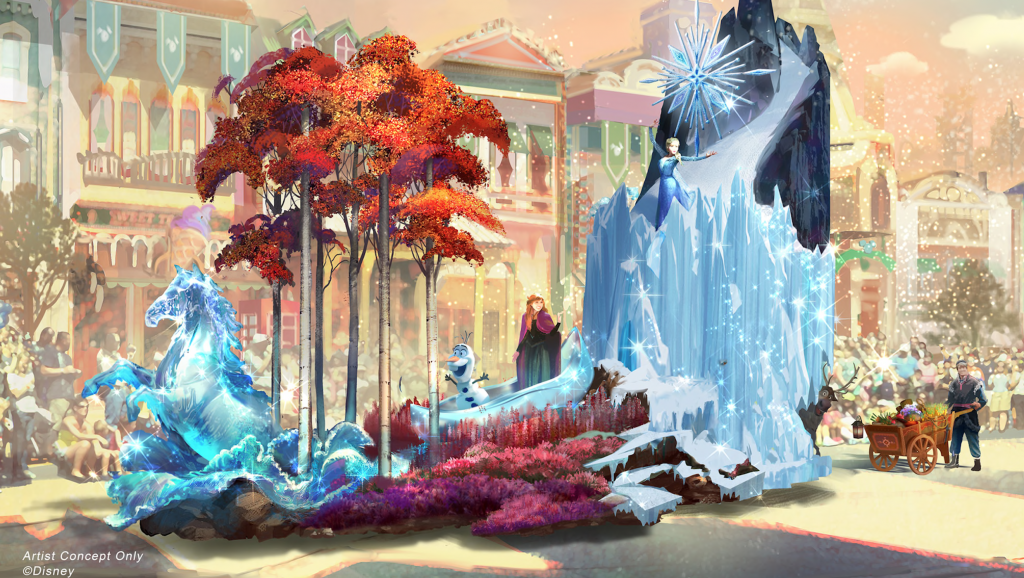 The "Magic Happens" Parade starts its daily tours of Disneyland beginning on February 28th, 2020.
It's a "daytime spectacular", according to the official Disneyland website, meaning it will only run during daylight hours.
With that in mind, make sure you're in the parks during the day, because this one won't run after nightfall, like some of the other parades of years past.
In fact, it's the first all-new Disneyland daytime parade in almost 10 years!
That's nearly a full decade since the last time Disneyland debuted a brand new daytime parade at the parks here.
Where Can I Watch the Parade at the Disneyland Park?
Lucky for us, Disney has already posted the exact locations we can watch the parade. (See above.)
The parade will take place entirely inside of Disneyland. This means that it will not travel through Disney's California Adventure or Downtown Disney.
Take a look at the map above to get a sense of exactly where to be to watch the Magic Happens Parade on your next trip to the parks, beginning Feb. 28.
What Is the Parade About and What Characters Will Be In It?
Since the parade hasn't started yet, there's only so much information that we have available at this time.
But, according to the official Disney Parks site and YouTube channel videos, there are a few things that we can expect it to have (including Mickey Mouse, of course!).
See photos below for more artist renderings [Source: Disneyland.com].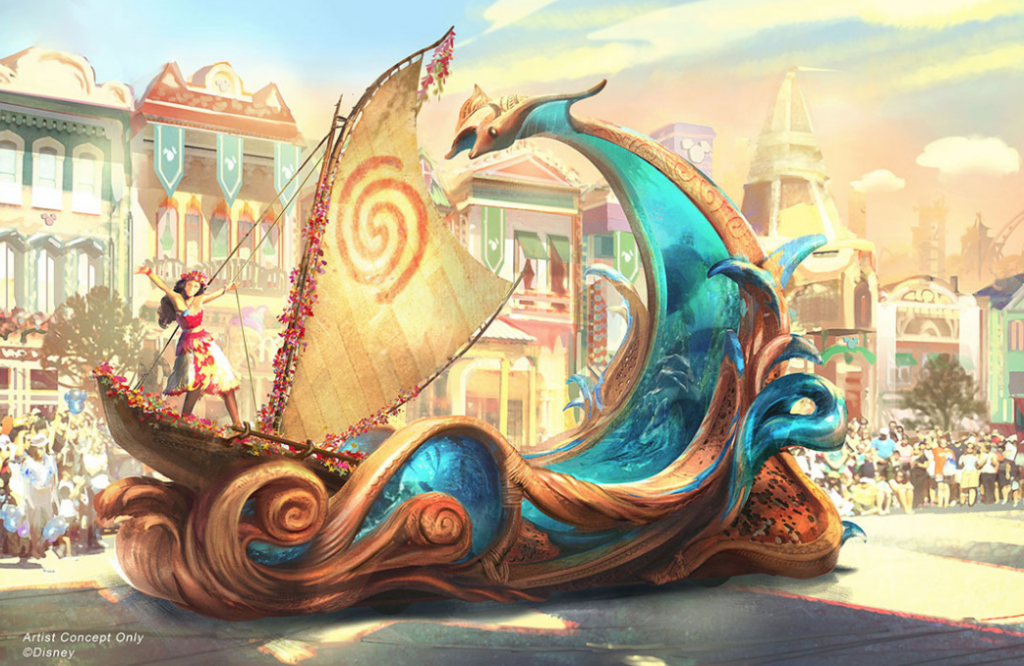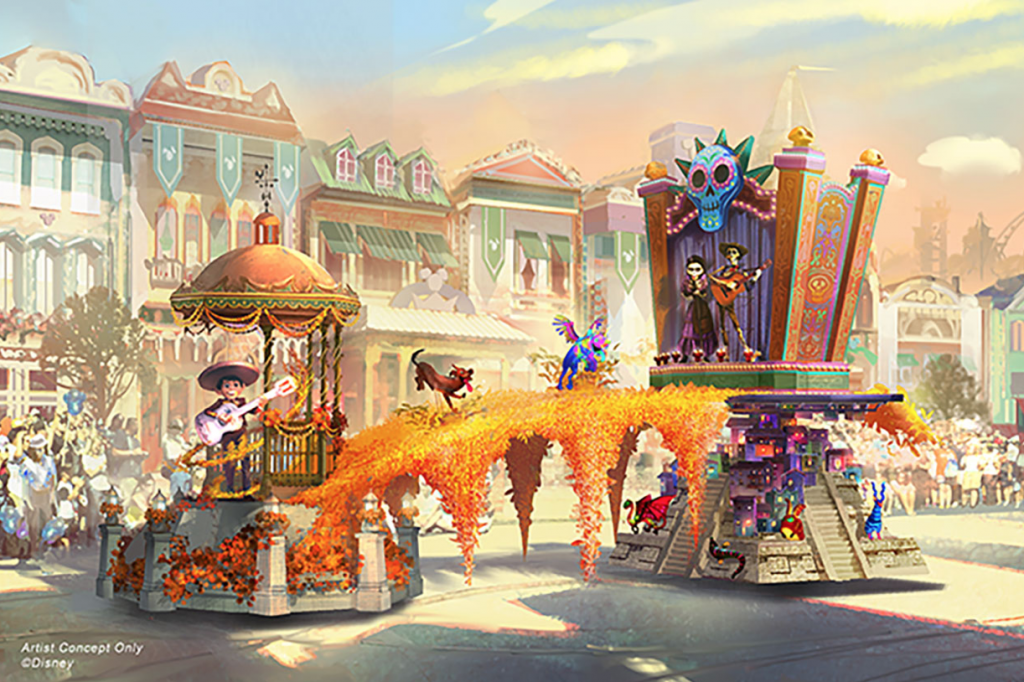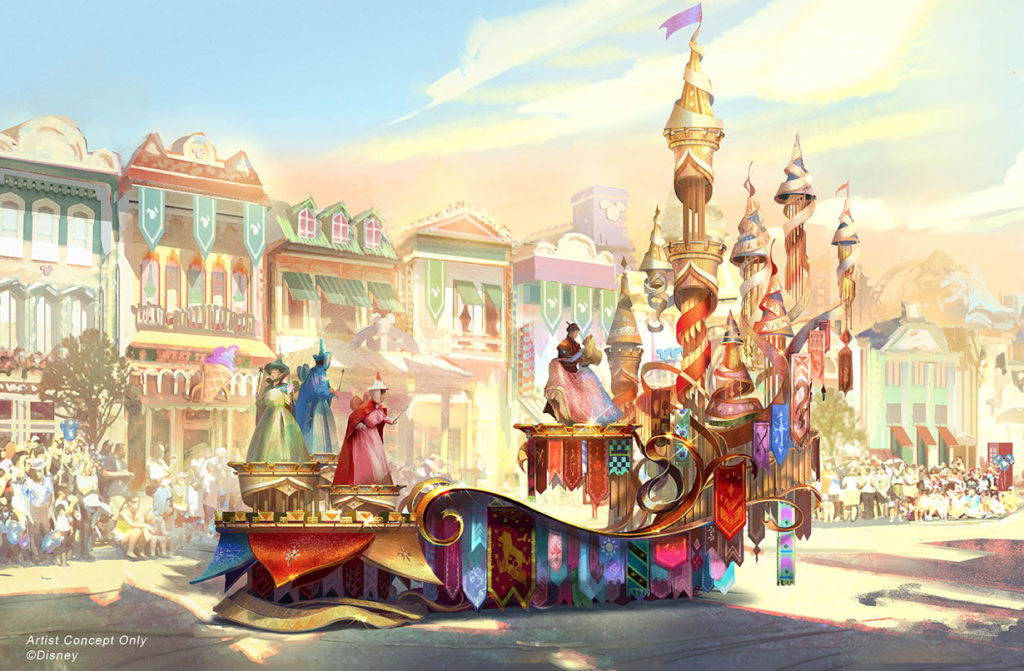 For starters, Disneyland says the parade will be "one that reminds us wings aren't needed to fly, shooting stars were created for wishes and magic doesn't end at midnight".
I get chills just thinking about it!
Specifically, it seems likely we will see a lot of the Frozen 2 characters in this one, given that they are featured in the main image (See above) for the parade online.
But there's also a video showing off some of the costumes and characters as well! It's only a minute and a half long, but it's got some awesome details. Take a watch:
Additionally, Disney says that the parade will have characters from Moana, Coco, Sleeping Beauty, Sword in the Stone, Princess and the Frog, and other Disney classics.
Watch this second short video to see even more of the characters and what to expect:
What Type of Music Will Be Played During the Magic Happens Parade?
Okay, this part is super exciting to me.
Disney writes that this parade will feature classic Disney songs but with a modern spin, and that Todrick Hall wrote a song specifically for the Magic Happens Parade!
In other words, not only will the characters and stories be fun to watch, but the music for the parade is all-new, never-before-heard-by-human-ears! That's pretty exciting to me.
One of the things I love most about the parades is how they create a world that the whole things lives in and that characters and park visitors can inhabit together, and the music is a huge part of that creation.
What's the Best Way to Get Disneyland Tickets to Watch the Magic Happens Parade?
There is no extra cost for watching the Magic Happens Parade. It's included in the price of your ticket or annual pass.
That being said, if you haven't been yet or just want to find tickets at the lowest possible cost, I have some of the best places online to do that.
Check out these links to get the best prices and plan your Disneyland trip to be the best one ever!
Disney Crowd Index Calendar for 2020
Authorized Disney World and Disneyland Vacation Planners
How to Get Free Disney Tickets to Disneyland
How to Upgrade Your Annual Pass to Disneyland
Have a magical day!
Share this post on your Facebook, Twitter, or Pinterest page with the easy share icons below.
Neal Tucker is one of the world's most engaging Disney influencers, with thousands of views and responses across his blog, podcast, and social media profiles every month.
Get started with more D Is For Disney content here