As most of us spend our time in quarantine, Walt Disney brings the magical Disney World fireworks show to your home screens.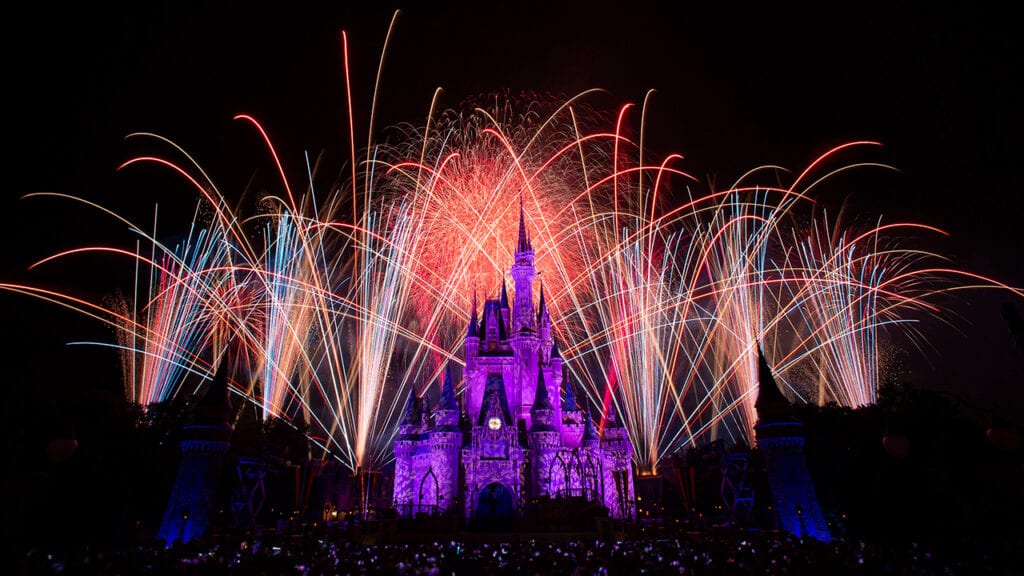 Yes, we're all as excited as you are!
Since the world's happiest place closed down for an indefinite time, fans started to miss the fantasy adventures of the park. But Disney once again found a way to mesmerize their fans – even at their homes.
Disney Encouraging Social Distancing Measures
No cases of the illness have been reported at Disneyland Resort. However, to comply with California's social distancing order, Disney decided close all the theme parks on March 14. On March 27, Disney announced that the closure extension would continue for an indefinite period. Some Wall Street analysts even predict the parks won't reopen again until 2021.
To support the cause of social distancing while keeping Disney lovers engaged, they have planned to stream a Disney World fireworks show "Happily Ever After" tonight on their social media from their Magic Kingdom Park (Orlando).
Bringing tons of much needed excitement to their audience, Disney revealed the show by releasing a teaser on Disney Parks Blog's Instagram account. They invited their fans to join this pre-recorded event that is very much worth watching from home.
This fireworks show is an official part of Disney Magic Moments. Since all theme parks are closed until any further notice, Disney is keeping all the activities online for its fans.
What to Expect from the Disneyland Fireworks Show
Disney is a well-known symbol of happiness, so they have decided to bring smiles on our faces in a different way.
There will be some breathtaking projections, Cinderella's castle will be on air with beautiful music, and of course…lots of fireworks. I know I've missed them a lot!
It has been quite a while since Disney shut down all of their theme parks now, and after such a long time, I am so happy to watch this awesome Disney World fireworks show.
What Does the Disney World Fireworks Magic Moments Show Include?
Since the Disneyland fireworks show is a part of the Magic Moments Campaign, there is a lot more to discover if you are not aware of it.
Since the world is coping with living nearly every moment indoors, Disney decided to launch an effective campaign that may help in social distancing measures.
They have included lots of Disney official title songs that you'll enjoy, Disney food recipes (easy to make by yourself or with kids at home), lessons about how to draw Disney characters drawings, and a special Olaf's digital series to enjoy with your family!
You can access all of this great Disney content on Disney's Parks Blog.
Disney Magic Moments website also includes story readings and that, too, comes via some classic Disney voices.
How to Watch the Disney World Fireworks Show Online
Want to watch Disney World fireworks from the comfort of your own home? Check out this Magic Kingdom spectacular right now. All you have to do is click the links below or watch right here!
Don't forget to join Disneyland Fireworks Show "Happily Ever After" virtually with thousands of other viewers all around the globe. The show will be available after April 24th at 7PM Eastern on many of Disney's social media accounts, as well as on YouTube.
Scroll down the page to watch the video right here!
Tune in to one of the most exciting virtual experiences and make some happy Disney memories at home.
Ever wanted to get an even closer look at Cinderella's Castle? Find out how you could win a FREE stay at her magical kingdom.
Share this post on your Facebook, Twitter, or Pinterest page with the easy share icons below.
Neal Tucker is one of the world's most engaging Disney influencers, with thousands of views and responses across his blog, podcast, and social media profiles every month.
Get started with more D Is For Disney content here