Going to Disneyland or Disney World is one of the most magical vacations in the entire world. The universe of Disney comes to life with the characters, the rides, and even the hotels themselves. That's about to get a whole lot more magical – if you can believe it! What if I told you there was a way to win a free night's stay at Cinderella's Castle in Walt Disney World?
This is no joke. You can not only go to Walt Disney World in Orlando, Florida. You can now win a free night's stay at Cinderella's Castle inside the park! I'm not talking about a bounce house, either. The real Cinderella's Castle!
How to Stay at Cinderella's Castle
Here's how it all works. In order to stay at Cinderella's Castle, you can't go about it the normal way. There's no booking website or authorized Disney vacation planner or specialist to call. There is no cost to stay there. In fact, Disney does not allow paying to stay there at all.
To stay at Cinderella's Castle in Walt Disney World, all you have to do is enter a contest. This contest entry is largely done by donating support to the Orlando Magic Youth Foundation. That organization provides help for the community around the Walt Disney World theme park.
According to Omaze, "Over the last 29 years, more than $24 million has been distributed to local nonprofit community organizations through the OMYF to support at-risk youth in education, health and wellness, homelessness, and the arts."
The way you make a donation is to visit the Orlando Magic Youth Foundation's page on Omaze. This website does a lot of charity-fundraising for unique experiences (such as staying at Cinderella's Castle).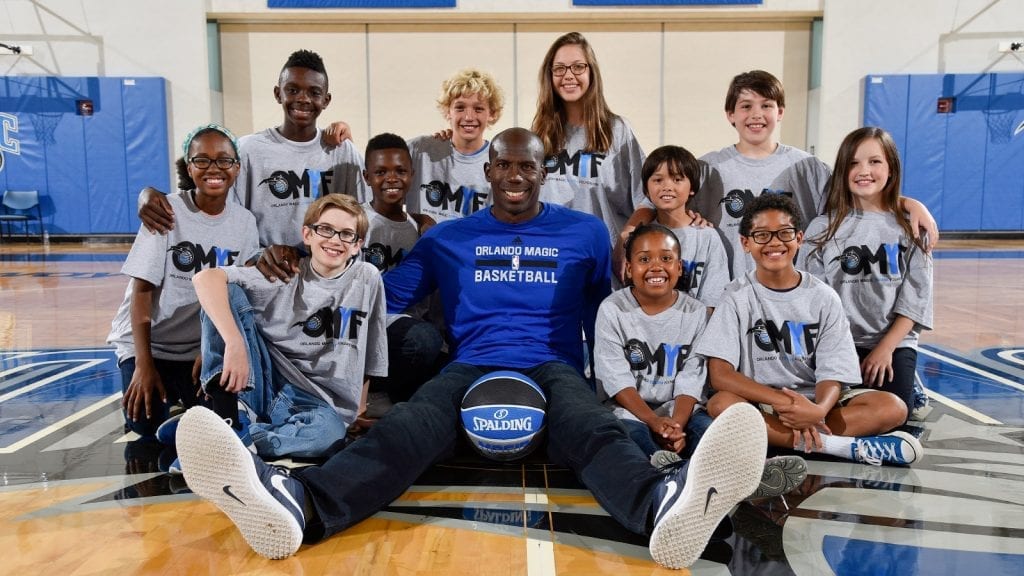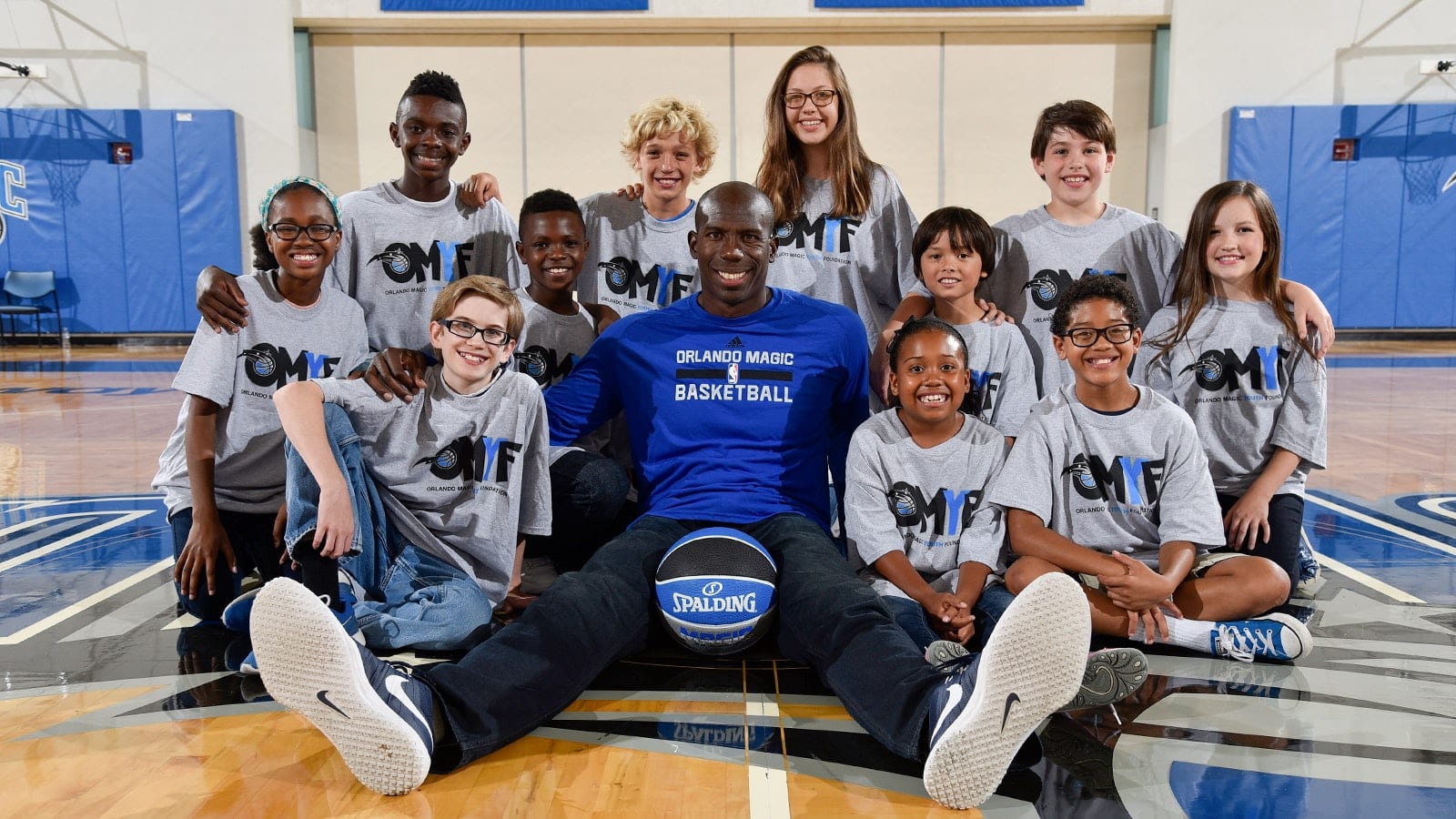 The more you donate, the more entries you get. This means you have better chances to win that grand prize stay at Cinderella's Castle. Donations start at just $10. That will score you 100 entries into the contest. Donations are capped at $5,000. That would get you a whopping 50,000 entries.

If you would like to enter without donating, you can do that, too. Here's what Omaze says about entering any of their contests for free.
To enter for free. Go to the campaign page on omaze.com and scroll down to the bottom. See the "Alternative Method of Entry" link? Click it and fill out the form before the deadline.
It's as easy as that!
And here's the thing. No matter whether you win or not, if you donate, you still support a great cause in the Orlando area. Everybody wins!
What Does a Stay at Cinderella's Castle Look Like?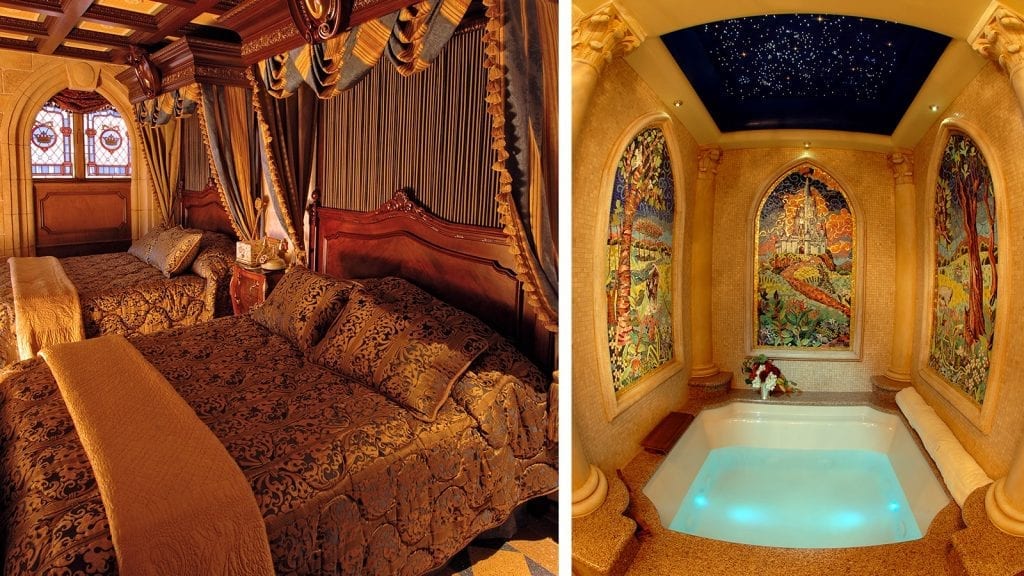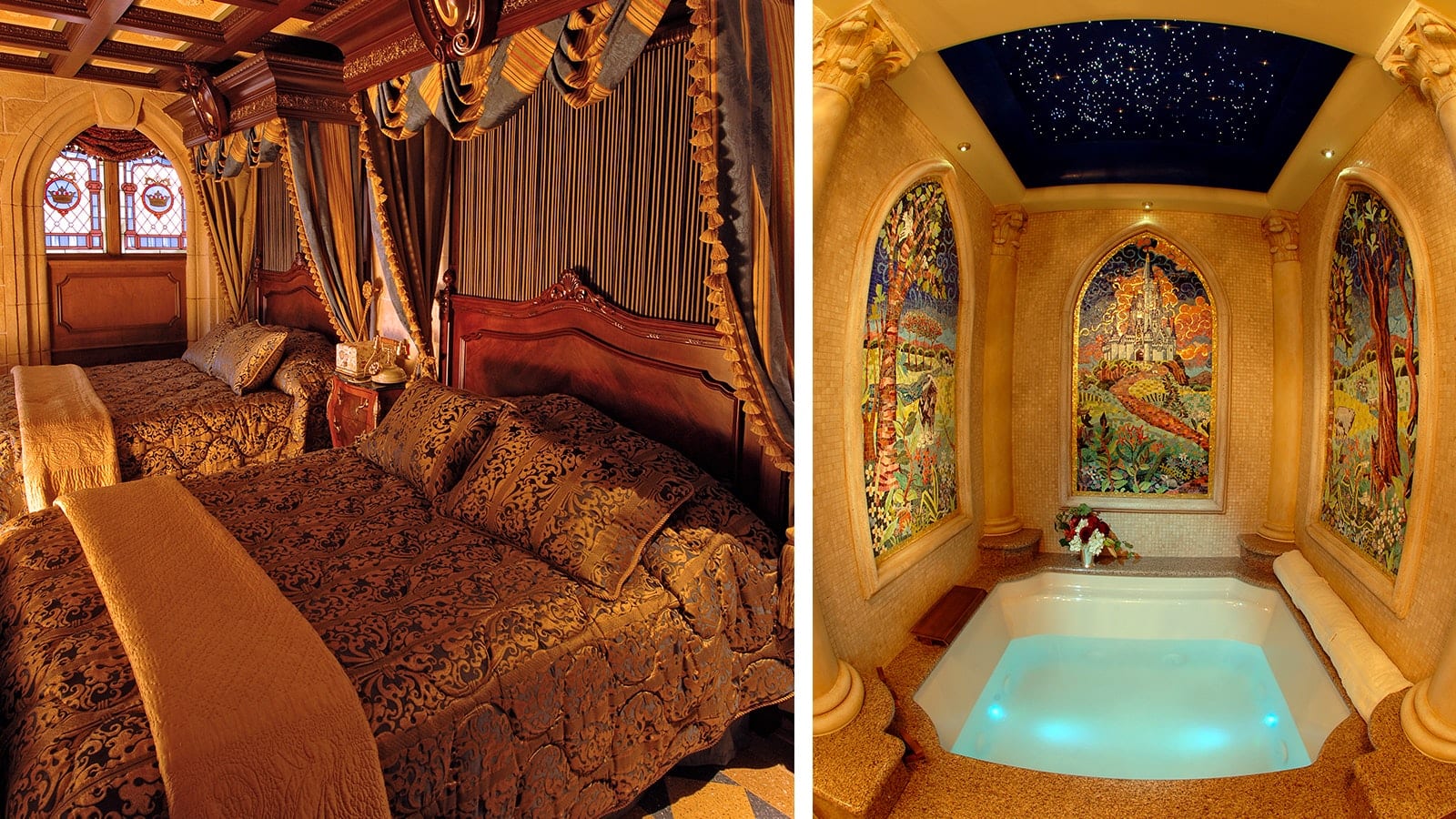 The Cinderella Castle Suite itself is gorgeous, as you probably imagine. It's a fairytale come to life. The suite is designed to feel like a French Chateau from the 17th Century. The famous princess suite has room for six people to sleep comfortably. It also has elegant stained-glass windows to complete the look. Of course, an enchanted mirror doubles as a TV.
According to the official contest website, this is what you get if you win:
YOU AND THREE GUESTS WILL:
Spend a dream-come-true night at the famed Cinderella Castle Suite at Magic Kingdom® Park at Walt Disney World® Resort
Score eight (8) 1-Day Theme Park Tickets with Park Hopper® Option, plus a VIP tour guide for a day
Enjoy an incredible dinner (and spectacular views) at Narcoossee's, the signature restaurant on the waterfront of the Seven Seas Lagoon at the far end of Disney's Grand Floridian Resort & Spa
Score round-trip flights to Orlando, FL
Sounds pretty magical to me!
Anything Else I Shoul Know?
The estimated cost of the actual stay at Cinderella's Castle (with all the amenities and flights) is $15,610. In other words, 10 bucks is a real bargain!
So, why wait? Head on over to Omaze as soon as possible. The deadline to enter is May 16, 2019, at 11:59 pm Pacific Time. The winner will be announced two weeks later on or around May 30, 2019.

Remember, the more you donate, the more entries you get. The more entries you receive, the higher your chances at winning. As a quick note: donating does not get you better chances than entering for free. The Omaze website makes that part of the contest clear.
I would personally love to stay at Cinderella's Castle in the Magic Kingdom at Walt Disney World. What a story that would be. You can stay at Cinderella's Castle and live a storybook life for a night. Your very own fairy tale…
To find out about all the latest Disney vacation contests, subscribe to our newsletter. It's the most magical newsletter in all the land.
Have a magical day!
Notes
Disclaimer: "Valid through January 25, 2022, but experience date must be booked by March 15, 2020 or prize will be forfeited.  The offer is subject to black-out dates, which will include special event nights such as: Mickey's Not-So-Scary Halloween Party, Mickey's Very Merry Christmas Party, and Disney After Hours.  In addition, the weeks of Thanksgiving and Christmas, and the week of Easter and week prior to Easter, will be blocked out due to stage elements and holiday peak season in the park. Check in time is 4:00 pm on the day of the overnight stay.  Check out time is 9:00 am.  Guests will park at Disney's Grand Floridian Resort and Spa and be transported to the Magic Kingdom Park. Requests must be submitted ninety (90) days in advance and confirmed at least forty-five (45) days prior to Guest arrival."
Share this post on your Facebook, Twitter, or Pinterest page with the easy share icons below.
Neal Tucker is one of the world's most engaging Disney influencers, with thousands of views and responses across his blog, podcast, and social media profiles every month.
Get started with more D Is For Disney content here