To make the most of your next trip to Disneyland, you should consider getting Disney MaxPass. You and your family might benefit from the many features and benefits of having quick access to FASTPASS reservations for the rides and attractions, special photography, unlimited downloads, and more that it offers. This page reviews every MaxPass feature and has everything you need to know…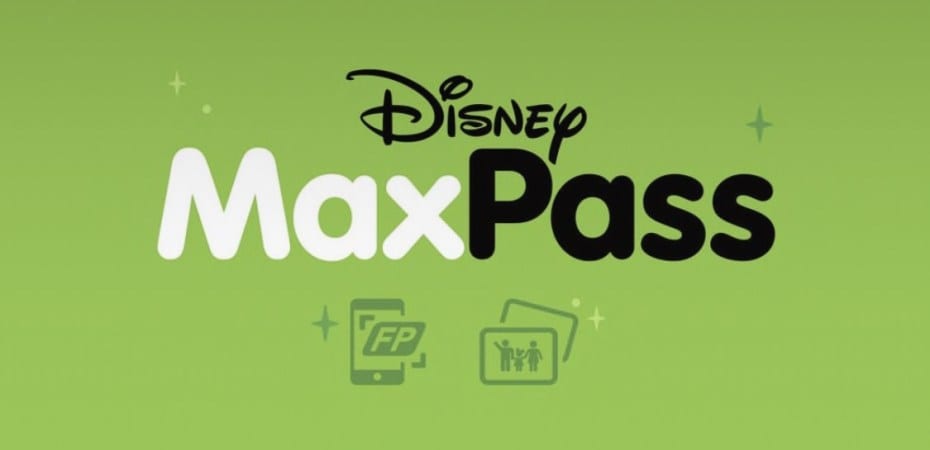 Personally, I am a huge fan of the Disney MaxPass. So much so, that I made sure my Disneyland Annual Pass (or AP) included it when I renewed.
That being said, the Disney MaxPass doesn't work equally for every person or family. No two trips to Disneyland end up the same. That's one of the things that makes visiting and enjoying the theme parks so much fun. There's a ton to do, so you can find endless ways to make each trip unique, memorable, and special.
NOTE: Please keep in mind that this page is about Disneyland Resort in California, not Walt Disney World in Florida. For more on the WDW theme park, please view this super helpful page.
Disney MaxPass: Everything You Need to Know
On this page, I will break down everything that you need to know about the Disney MaxPass at Disneyland Resort in Anaheim, CA.
To make sure you get all the important info, I will be quoting some from the official Disneyland MaxPass website. I also reference some other great Disney blogs as well. Additionally, you can read below from my own experience about how my wife and I use Disney MaxPass. We always use it to have the best possible Disneyland experience every single time we go. No matter if it's a day trip or a weekend stay, MaxPass has become a huge part of our Disney itinerary.
Before we get started, I've pulled a few comments about Disney MaxPass from social media (Twitter). This should give you a good sense of how people feel about it in general.
What Disney Guests Say About Disney MaxPass
In fact, it's a major part of a lot of people's trips to Disney. Check out what these happy Disneygoers said on social media.
Like these people who just flat out LOVE Disney MaxPass:
Or these people, who mention it among the top tips and tricks for a trip to the Disneyland theme parks:
And lastly, this person that wishes MaxPass was at grocery stores, too…
In all seriousness, you can tell from these tweets that people just absolutely love their MaxPass at Disneyland. And I'm right there in the same boat with them. It's easy to use, cost-effective, and in general makes for a MUCH LESS stressful day overall every time.
Disney MaxPass Frequently Asked Questions (FAQ)
Because people tend to have a ton of very specific questions about MaxPass, I'm going to do a lot of Question and Answer type stuff here. My hope is that this Q&A will give you a full and complete picture of all that the Disney MaxPass has to offer. AKA, this FAQ is all you NTK about Disney MaxPass at DL. ( Too many acronyms? 😉 )
If you think of a question that doesn't have an answer here, please send me an email at neal @ disfordisney.com. I personally answer each and every email, so please don't hesitate to let me know if you need help with finding something out. I really and truly love helping people just like you.
With all that out of the way, let's get into it. This is all you need to know about Disney MaxPass at Disneyland Resort in Anaheim, California.
5 Most Important Facts About Using MaxPass
Disney MaxPass allows you to get a Fast Pass to rides and attractions without actually physically going to the ride itself.
It gives you access to unlimited Photo Pass downloads for each day that the Disney MaxPass is active.
With Disney MaxPass, you can begin booking fast passes as soon as your ticket is scanned into the theme park itself, no matter where you start.
Using Disney MaxPass requires the Disneyland App downloaded onto your iPhone, Android, or other smartphone-type device.
The total cost for one day of Disney MaxPass in 2020 is currently $20.
All You Need to Know About Disney MaxPass at Disneyland
What is Disney MaxPass?
Here is the definition according to the official Disneyland website for Disney MaxPass:
That's the short version. As we move along, we'll see everything that this entails as well. There's a lot to it, but once you get the full picture, you'll be a MaxPass / FASTPASS pro.
How much does Disney MaxPass cost?
As of 2020, the current daily price for MaxPass is $20 per day when purchased separately. If you're a Disneyland Annual Passholder, you can get Disney MaxPass included in your AP bundle. The price varies depending on which Annual Pass tier you have. Read more on the AP details (especially as they relate to blockout dates) here.
What is the difference between Disney MaxPass and FastPass?
Okay, this is a super important question, so I wanted to answer it right up top. Check out the list right below here. It has the TOP 5 DIFFERENCES BETWEEN MAXPASS AND FASTPASS.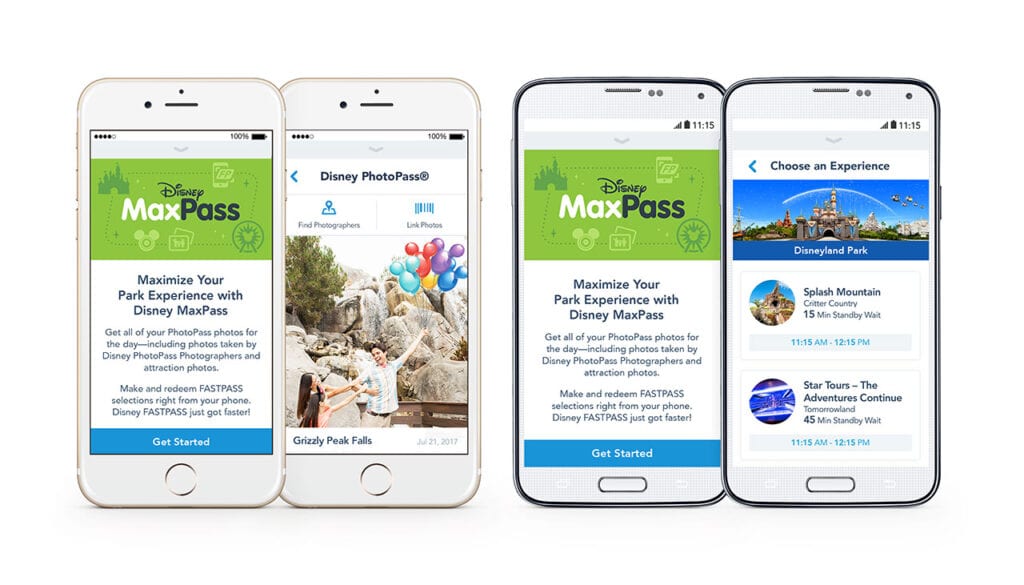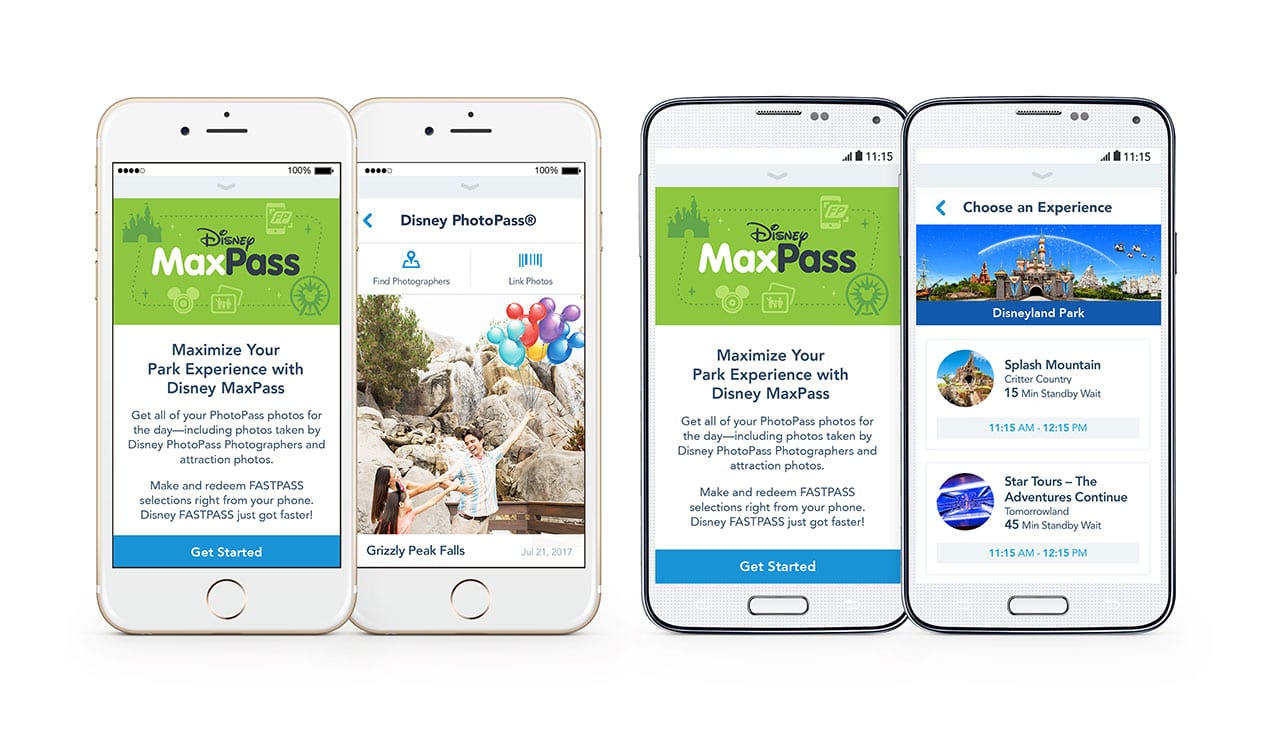 If you only read one section of this page, make it this one! 🙂
List of Top 5 Differences Between MaxPass and FASTPASS:
You can reserve a time to jump the long lines at certain attractions. These reservations are called a FASTPASS. (Note: Disney capitalizes the whole word, which is why I've written it that way.)
FASTPASS reservations can be used during a one-hour window of time. That one-hour window will be specified on your FASTPASS.

Example: You can come back to ride Radiator Springs Racers in Disneyland's California Adventure from 6:05pm – 7:05pm.

Without MaxPass, you need to physically go to each ride or attraction location to get a FASTPASS for later in the day.
With MaxPass, you can simply book a FASTPASS reservation for later in the day right from the Disneyland App downloaded on your smartphone.
FASTPASS reservations are included in your ticket price. MaxPass is an additional $20/day for each day that you want to use it.
What rides and attractions are part of MaxPass/FastPass?
Below is the list from Disney's website regarding all of the rides and attractions where you can get Fast Passes using your MaxPass.
List of FASTPASS rides and attractions:
Disneyland Park
Disney California Adventure Park
What are the best rides to use Disney MaxPass for?
This will depend on the person and their favorite rides. In general, the most popular rides will go the fastest. The quicker you can hop on the app and get a FASTPASS, the better.
Here are some rides you might want to book a FASTPASS reservation for earlier than later. When you get to the theme parks in the morning, try to get these if you're a fan. Otherwise, you might not get a FASTPASS at all or else you'll end up in a super long line.
Radiator Springs Racers
Guardians of the Galaxy — Mission: BREAKOUT!
Monsters, Inc. Mike & Sulley to the Rescue!
Indiana Jones Adventure
Soarin' Around the World
Incredicoaster
These three tend to book up quickly or else have incredibly long lines otherwise. If you have questions about a specific ride, just let me know!
What do you get with Disney MaxPass?
With your purchase of a Disney MaxPass you get access to 2 main things:
FASTPASS reservations from the Disneyland App
Unlimited Photo Pass downloads from the Disneyland App
You also get something else very important: TIME. In other words, with Disney MaxPass, you can now make the most of every single second of the day at Disneyland. No longer will you have to run from one attraction to the next or wait in long lines all day long.
In addition, you also don't have to worry about whether your photos turned out alright anymore. BECAUSE…you have access to Photo Pass downloads. Professional Disney photographers on the theme park grounds take your pictures at super awesome locations.
Did someone say Classic Sleeping Beauty's Castle photo? Check! Galaxy's Edge family picture? Check check! Funny group shots in Radiator Springs? Check check check!
You get unlimited downloads of your photos from any day that you have a valid MaxPass ticket. Pretty cool, right? My wife and I love it and nearly always use it, even for quick half-day trips. I think you will too!
How often can I get a FASTPASS with Disney MaxPass?
With MaxPass, you can get a new FASTPASS every 90 minutes (1 & 1/2 hours). Without MaxPass, it's 120 minutes (2 hours).
How do you maximize Disney MaxPass?
A number of different ways exist for you to take the most advantage of your MaxPass for the day.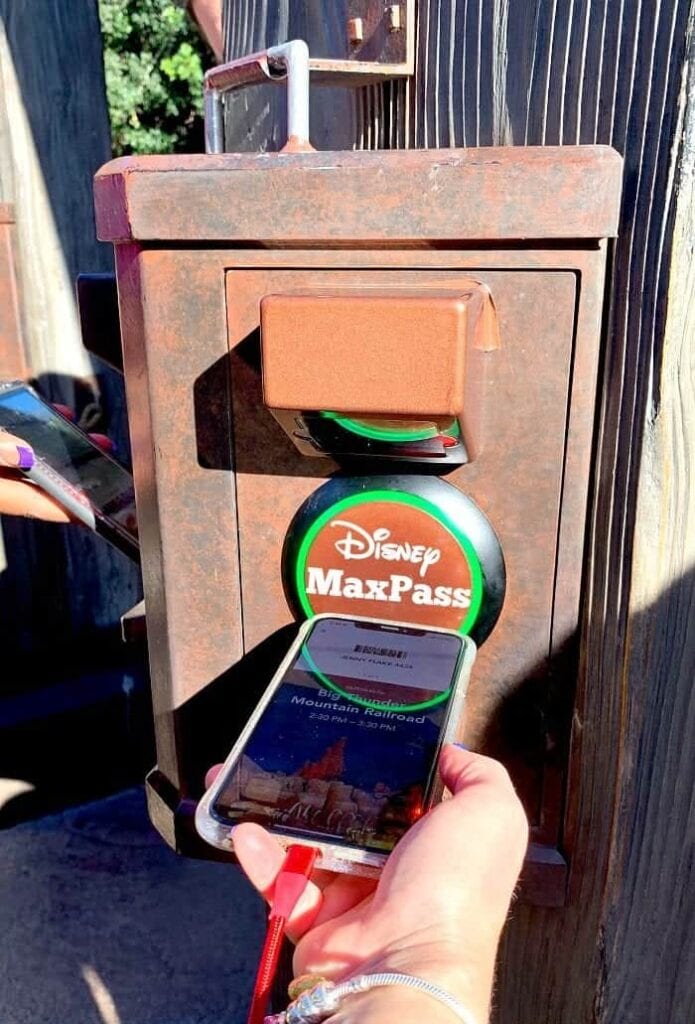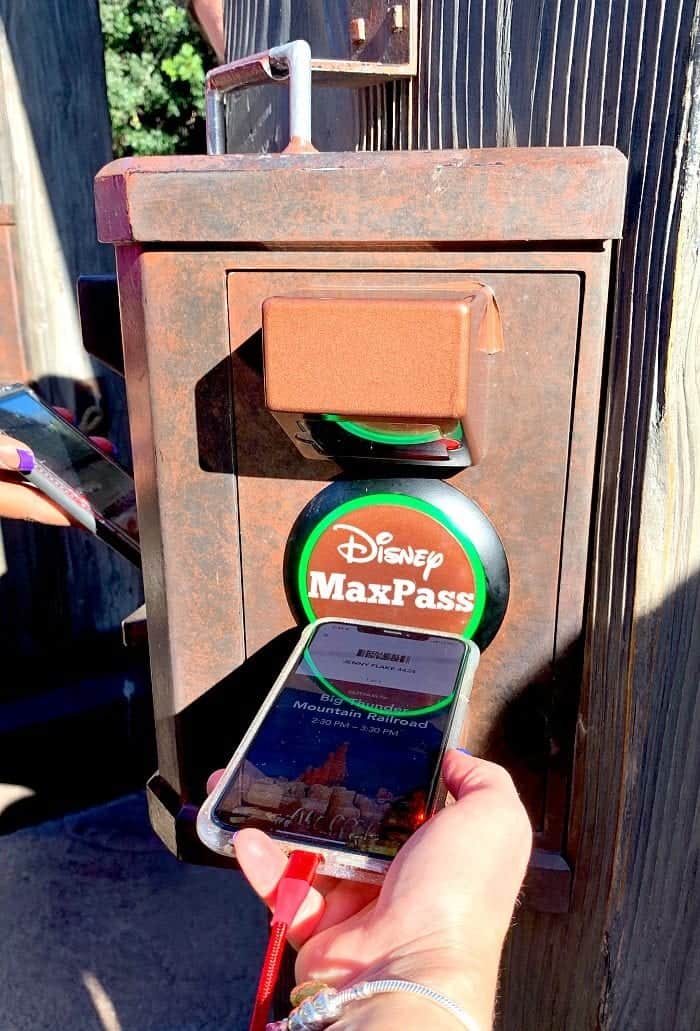 Here is a list of the main tips and tricks to hack your way into using MaxPass in the best possible way.
How to Maximize Disney MaxPass the Easy Way
#1

WHAT TO DO: Make sure that you ALWAYS get scanned into the park as soon as you arrive, even if you plan on shopping or eating in Downtown Disney first.

WHY: Because you can start booking FASTPASS reservations from the moment that you get your ticket first scanned into the theme parks.

HOW: One trick is to scan your ticket into the Monorail right outside of Downtown Disney before you stop for a shop or a bite to eat. Then, you just walk right back out without actually taking the Monorail. That way, you can go ahead and get your first FASTPASS without walking all the way over to the park entrances.

#2

WHAT TO DO: Connect everyone in your family, group, or party to one person's smartphone.

WHY: Because, with each person on the same app, you don't have to worry about everybody getting different FASTPASS times by accident or booking a reservation for the wrong ride or attraction.

HOW: Simply add each person's ticket into one person's Disneyland App on their iPhone or other smartphone device, and you're done! This is especially helpful with high volume rides like Rise of the Resistance (ROTR is not technically a FASTPASS yet, but the same principle applies). My wife and I did it this way, and it literally saved the day! 10/10, Highly Recommended.

#3

WHAT TO DO: Keep track of your in-app notifications so that you can always be ready for the next reservation.

WHY: Because you want to make sure 1) that you get to each ride on time and 2) that you can book as many FASTPASS reservations as possible during the day.

HOW: Make sure that your phone is

NOT

on Do Not Disturb mode. That way, you can get all your Disneyland App notifications as soon as they happen.
How long do I have to wait between FASTPASS bookings? / How many FASTPASS reservations can I get a day?
The answer to the first question is simple: 90 minutes with MaxPass, 120 minutes without MaxPass.
The answer to the second question is about 10.
That being said, we're making a lot of assumptions to get to 10, so let's break it down a bit more.
The second question's a bit trickier to answer because it really depends on a number of factors. I assume that you want to know how many FASTPASSES you can get if you show up at "rope drop" and stay till the parks close.
NOTE: Park times vary, but let's assume 8am to Midnight for this question and answer.
If you get to Disneyland/California Adventure at 8am and stay until 12am (midnight), then you will have a total of 16 hours at the parks.
(If you've never been, this might sound crazy. But believe me, it's much easier to do than you might think. Disney Days are truly the best days ever, and we often go down for a "quick day trip" and end up staying for 12+ hours without batting an eye. Seriously. It's just that awesome. 😀 )
NOTE: Next up is some math, so bear with me if math class was a while back. I won't tell anyone!
We need to divide 16 by 1.5, which equals 10.6.
16 ÷ 1.5 = 10.6
That means you can get 10 FASTPASS reservations during a day at Disneyland/California Adventure.
Honestly, that's A LOT. In between, you can still do other rides and attractions and shows, restaurants and shops and more. It's just about the perfect number of FASTPASS reservations to make for a wonderful and full day at the parks.
Can my fast passes overlap with each other?
Yes. Sometimes, your FASTPASS times may overlap. That's totally fine. Just make sure you get to each ride within the time allotted. This is likely one reason that the grace period exists like it does.
Can I do a Fast Pass for the same ride twice in the same day?
Yes, you can ride the same ride twice in one day using FASTPASS. But, you do have to use the first FASTPASS for that ride before getting another one.
What happens if I miss my fast pass time? / How long is the FastPass grace period?
These questions come up a lot. In general, you can usually show up about 5 minutes early and at least 15 minutes late.
In my experience, the "running late window" actually lasts much longer than this for most Cast Members. I would say a solid 30 minutes is probably fine, but people shouldn't push it just because they can.
If you're courteous and respectful and simply explain what happened and why you weren't on time, they will often make an exception for you. Of course, it's up to each guest to be on time for the ride. Make sure to keep track of your FASTPASS reservations as the day goes on. It can be hectic at different points, so it's good to keep an eye on the app from time to time.
What if my ride is down during my Disney FASTPASS time?
Never fear! Disneyland has got you covered. If your ride or attraction isn't available during your FASTPASS window, they will automatically put a raincheck pass on your ticket. They don't all them rainchecks, but that's the idea. Just open the app and use the pass at any ride that accepts FASTPASS whenever you want, including the original attraction if it's back up and running.
Quick story: My wife and I actually once used a raincheck FASTPASS tickets at a ride that doesn't take them. The Cast Member was super sweet and let us just go ahead. Talk about a magical experience!
( P.S. It was the Snow White ride, if you're curious. 🙂 )
How do I see which fast passes I've booked?
To view your upcoming FASTPASS reservations, simply open the Disneyland App on your phone. Here's an example of what that looks like.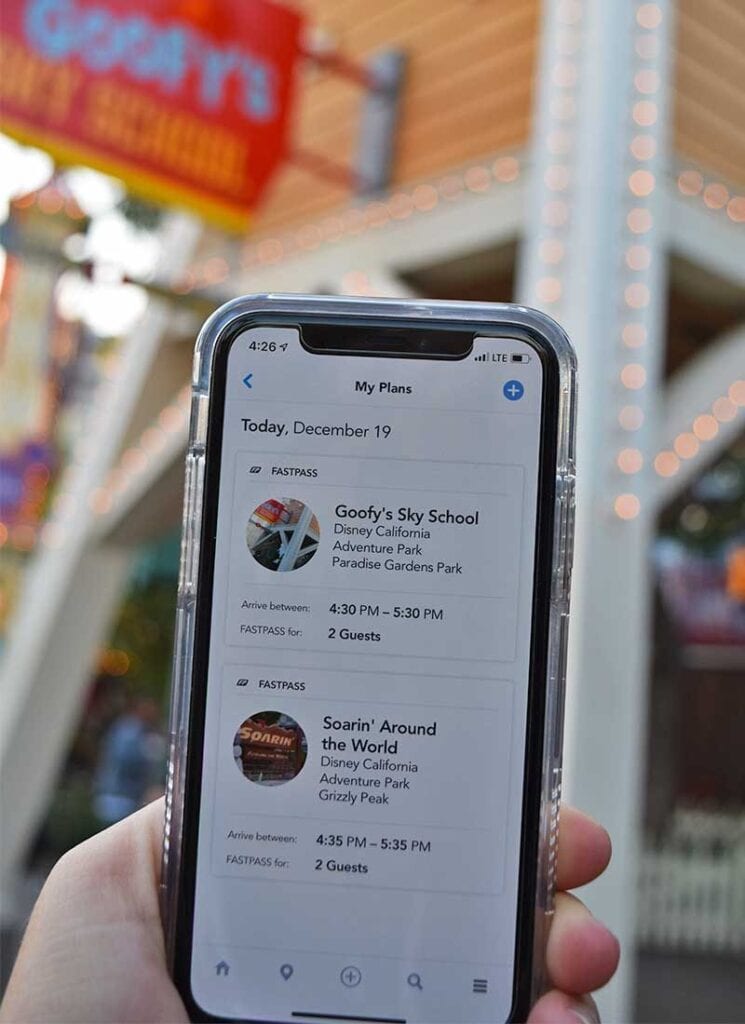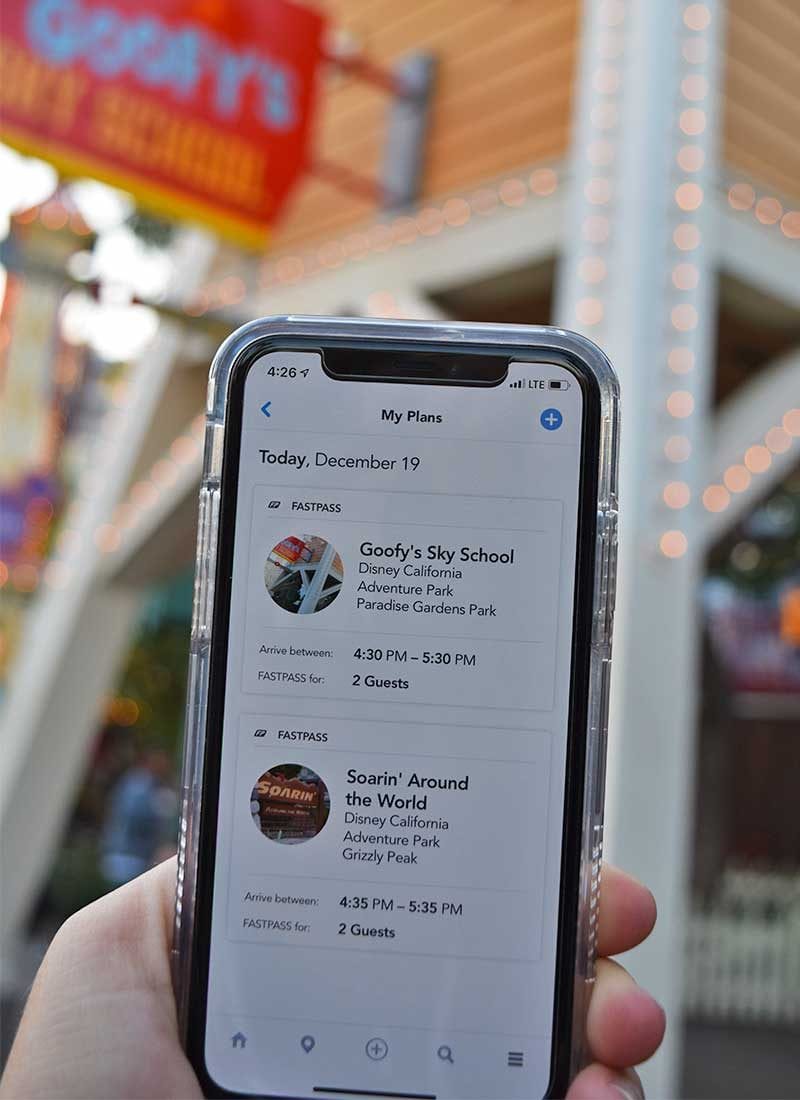 And here's what it looks like when you go to scan your FASTPASS selection at a ride or attraction: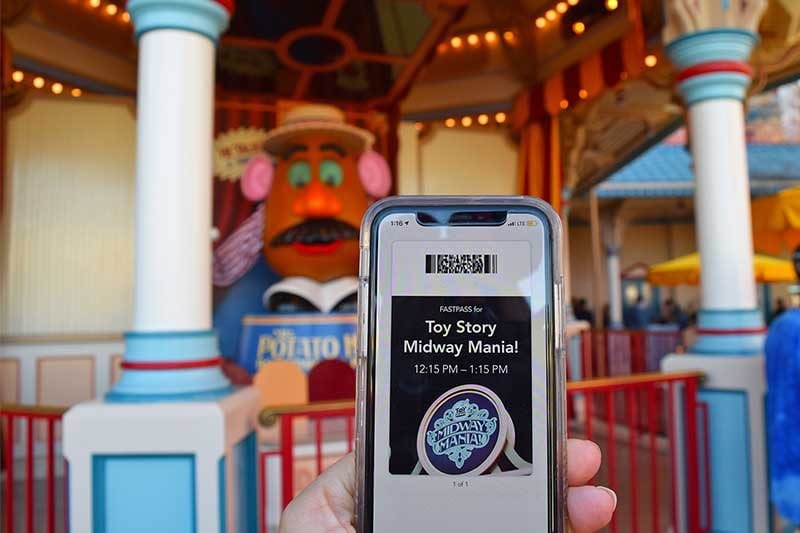 Finally, here's what the paper ticket version of a FASTPASS reservation looks like. You don't need it for the ride, but some people like to keep them as a keepsake of their trip. 🙂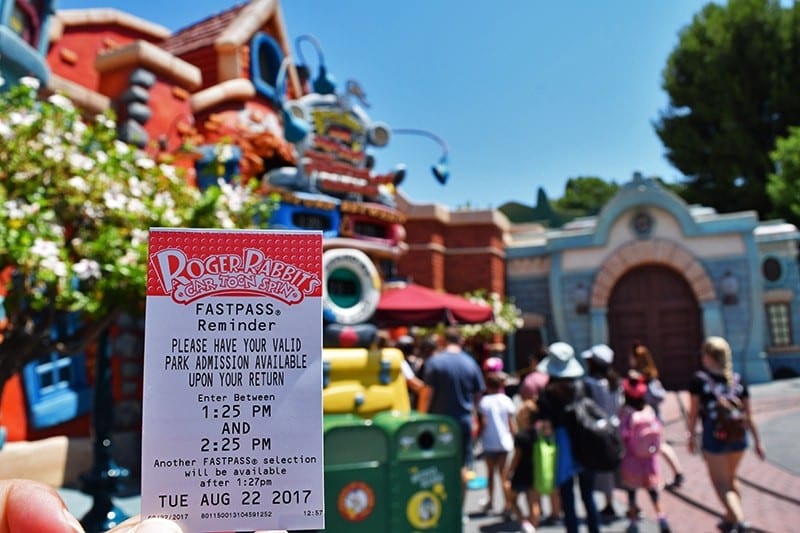 What is the easiest way to you buy a Disney MaxPass?
The easiest way to purchase MaxPass happens inside the Disneyland App itself. Just pop open the app and tap through to add MaxPass to your ticket or Annual Pass. Once you're done, it will be a part of your ticket for the whole day.
How Does Photo Pass work with Disney MaxPass?
A lot of concerns regarding MaxPass have to do with the way FASTPASS reservations work. But a completely category of questions and answers come up regarding how Photo Pass works with MaxPass as well.
Let's take a look at some of the most frequent topics for Photo Pass with MaxPass. Some of these will be more for certain types of park visitor than others. If you want, just go ahead and jump on down to the Q&A that most interests you and your family.
Whether you're on a day trip or a vacation, Photo Pass just might be the best thing since sliced bread as far as park photography goes.
Will Disney photographers use my camera?
Yes. Disney photographers will gladly use your camera or phone to take a photo for you. Keep in mind, however, that pictures taken on your device will NOT show up in the Disneyland App. Only photos taken with the official Disney photographer's camera will appear in your app for download with Photo Pass. Because of that, I highly recommend just letting them take the photos, because you'll have them on your phone in no time.
How long does it take to get my photos?
Usually, photos show up within an hour or so. My wife and I have even seen them show up faster than that. It can vary, of course. But, for the most part, you can expect the photos to upload to your app pretty quickly. Photo Pass is meant to be professional AND convenient. Because of that, Disney wants to make sure you get your photos fast. That way, you can post them to social media as soon as possible. Perfect 'Gram shot, here we come!
For more tips and tricks on taking the best Instagram-worthy pictures at Disney, see my interview with a major Disney influencer. Full of photos and great advice!
How do I download all my Photo Pass photos?
Watch my video screen share below to see exactly how to download a photo from Photo Pass in the Disneyland App.
NOTE: On some browsers, the video may show up a little further down the page.
Is there a limit to how many times I can download photos in the app?
No. There is no limit to the number of times you can download photos from Photo Pass.
BUT, there is a time limit. Photos only stay in the app for one year from the date taken. As you can see in the screen share video above, the photo was taken on March 1st, 2020, and it will expire on March 1st, 2021.
Make sure you download all the photos you want (as many times as you want). They set the expiration far in advance to be safe. But it's always good to download them immediately so you don't forget. Save those photos!
Is Disney MaxPass worth It?
Wow. We've gone through a lot of stuff about the Disney MaxPass at Disneyland. There's only one question that remains…
Is Disney MaxPass worth it?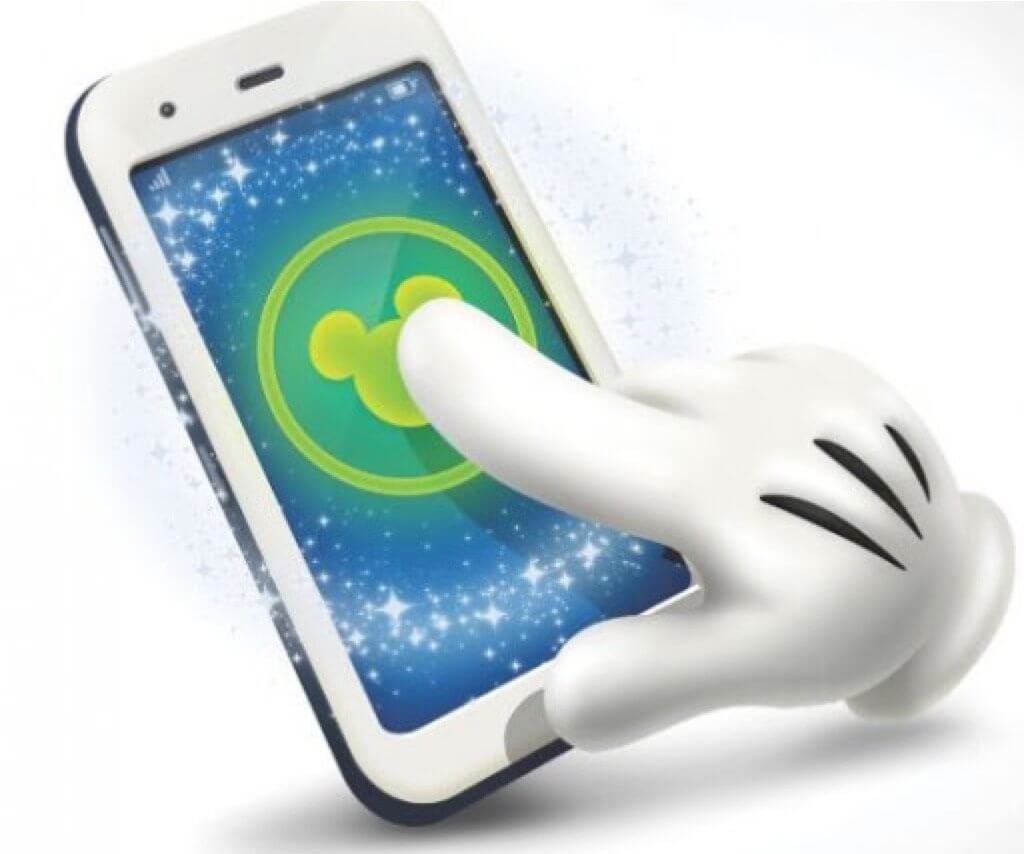 Well, for obvious reasons, I can't exactly answer that question for you. But I can answer it for me from my own experience at Disneyland. ( Our goal is always to go at least once a month. In other words, we've been a lot. 🙂 )
And the answer is…….YES! I truly believe that Disney MaxPass is one of the best options available at Disneyland. If you have to choose to do a trip with MaxPass or without, the choice is clear in my opinion. You should definitely always get the Disney MaxPass.
It saves you literally hours of time, makes the day so much less stressful, keeps you from having to run around the park all the time, and even provides professional photography for you and your family to cherish for years and years to come. Down the road, you'll look back on your Disneyland trips fondly no matter what. But in the moment, the days will be so much more enjoyable and stress-free with a Disney MaxPass.
(And if you have an Annual Pass, even better! Just add it to your pass, so you never even have to think about it again. It's all done for you!)
And look, I'm not even being paid to make these comments. I just love it that much. To me, that goes a long way. There's nothing quite like a perfect Disney Day, and MaxPass can make it even better. For more proof, just look at all those tweets at the beginning of this page.
Here it is in a nutshell…
Is Disney MaxPass worth it? Yes.
What questions or concerns do you have about Disney MaxPass at Disneyland and California Adventure? Let me know right here in the comments, on social media, or in an email.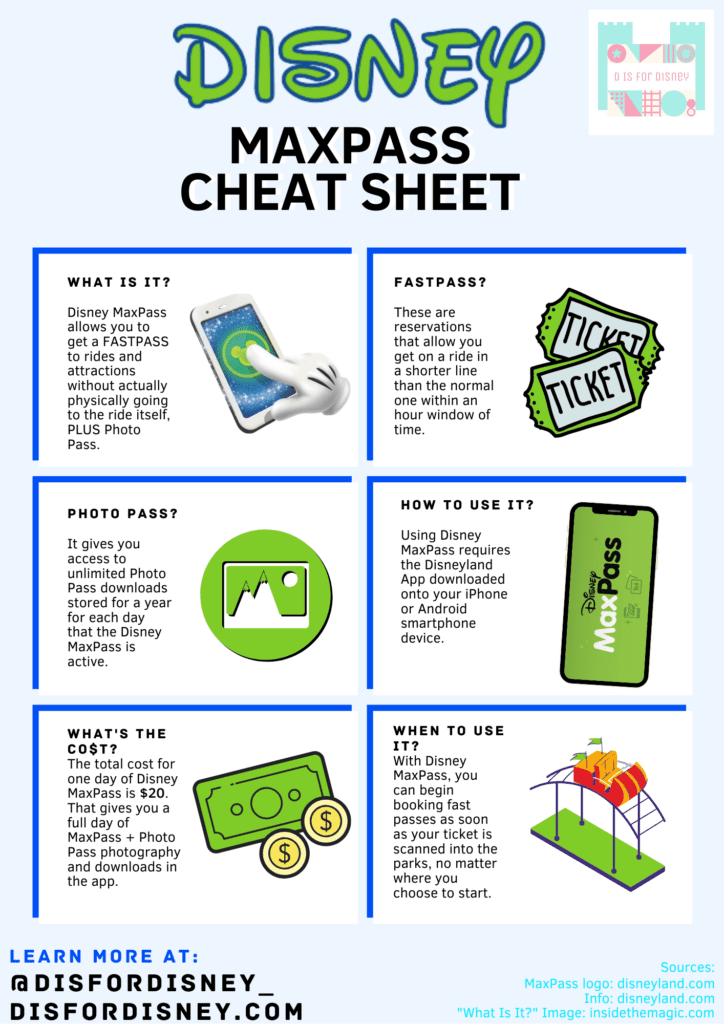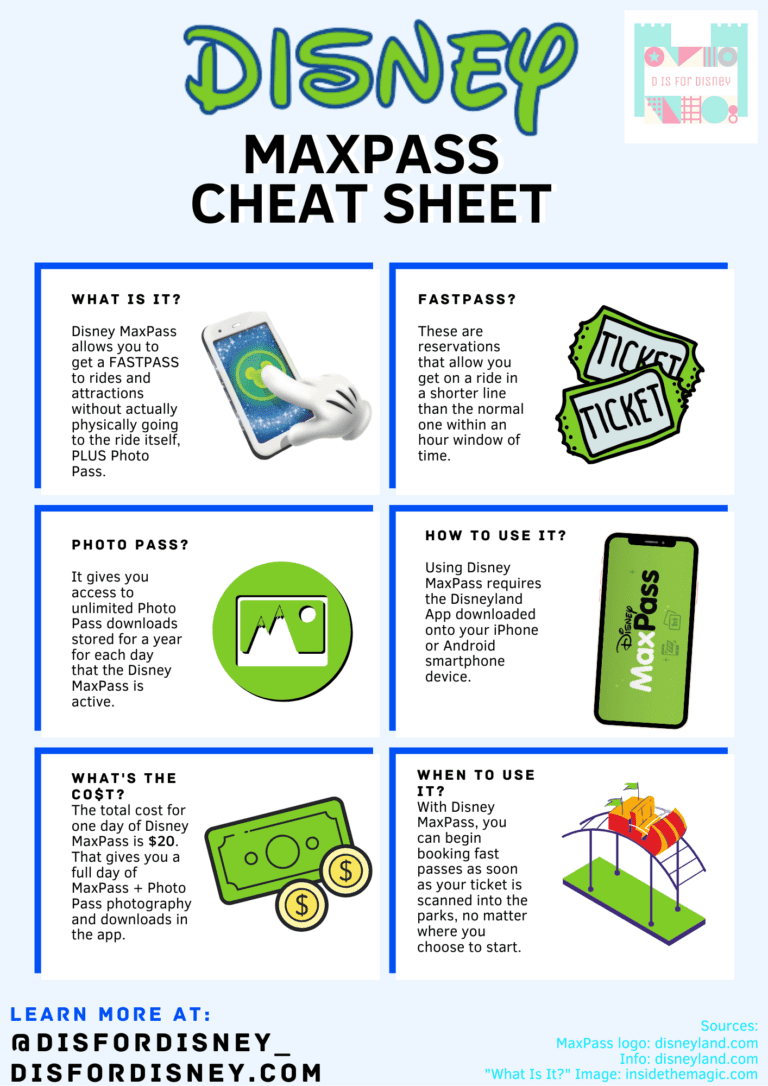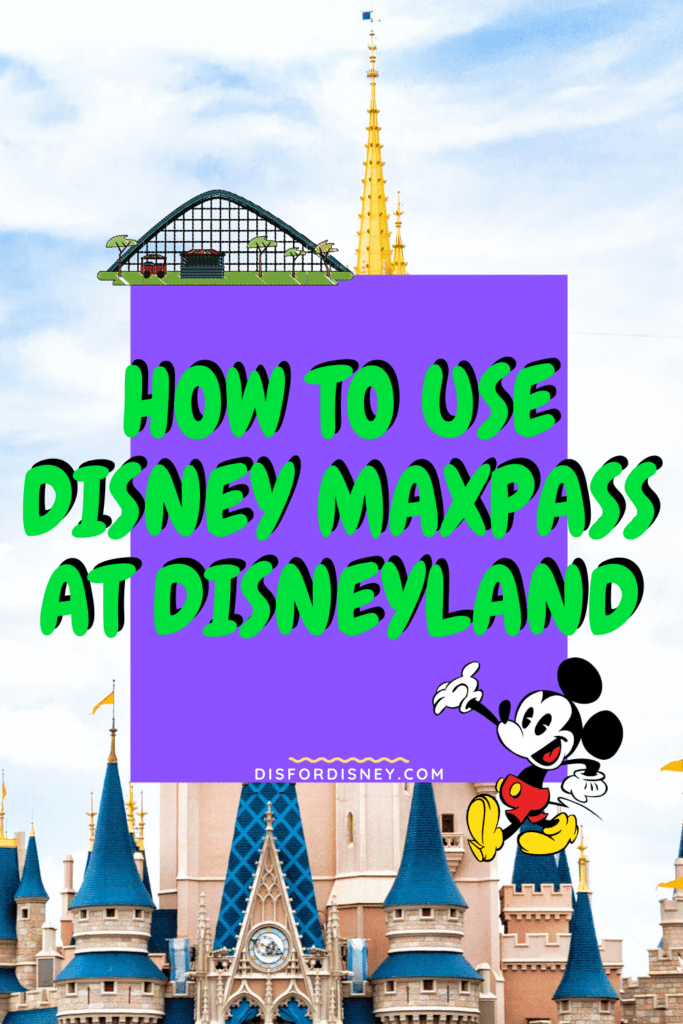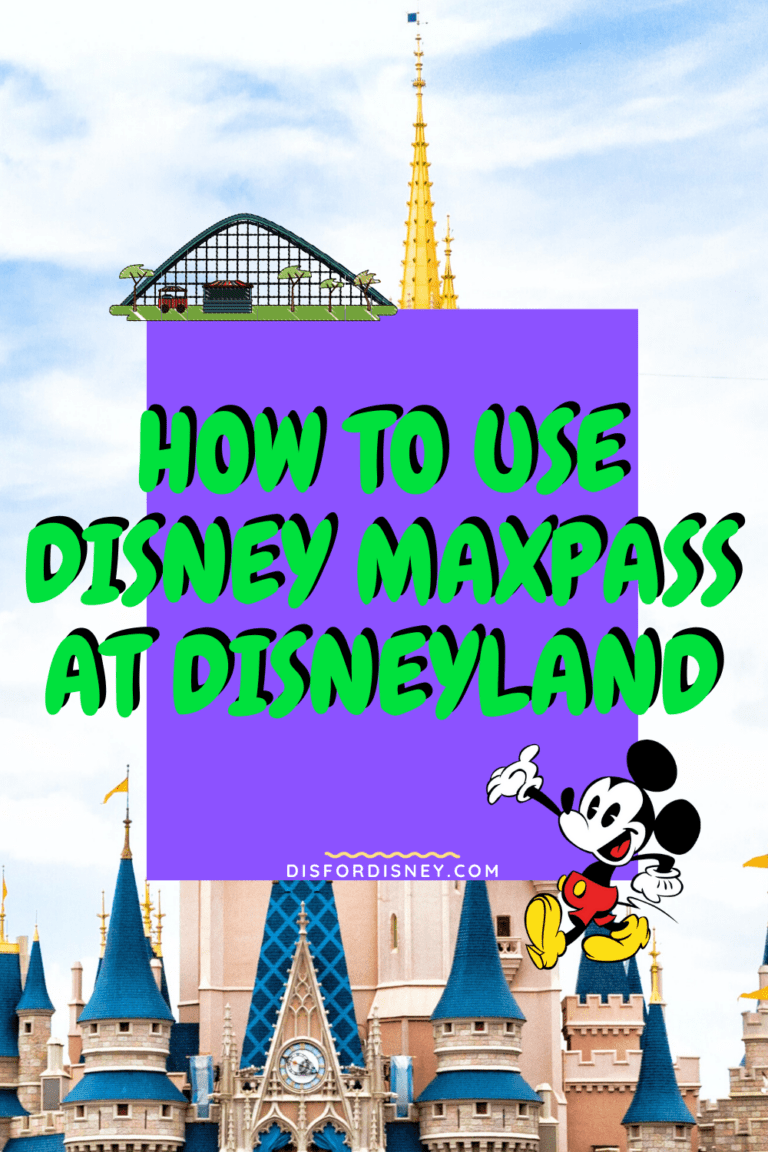 Share this post on your Facebook, Twitter, or Pinterest page with the easy share icons below.
Neal Tucker is one of the world's most engaging Disney influencers, with thousands of views and responses across his blog, podcast, and social media profiles every month.
Get started with more D Is For Disney content here