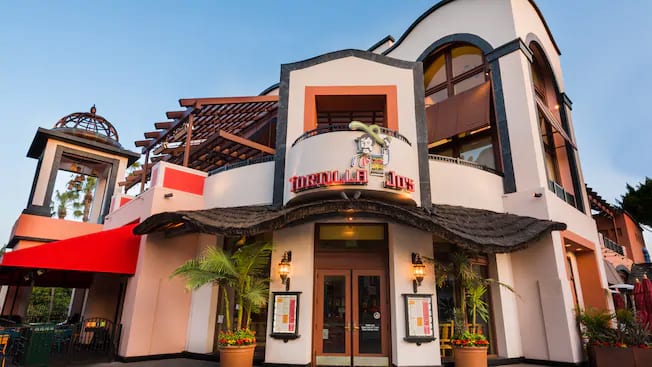 Whenever you feel like going south for some culinary cravings, save yourself a trip across the border and head over to Tortilla Jo's Downtown Disney. The restaurant is known for its Mexican fix that will surely make you say ¡Delicioso!
What is with Tortilla Jo's Disney Downtown that people love it so much? Well, in a nutshell, it has great food, awesome ambiance, and a wonderful overall experience. These are definitely the things you look for in a restaurant!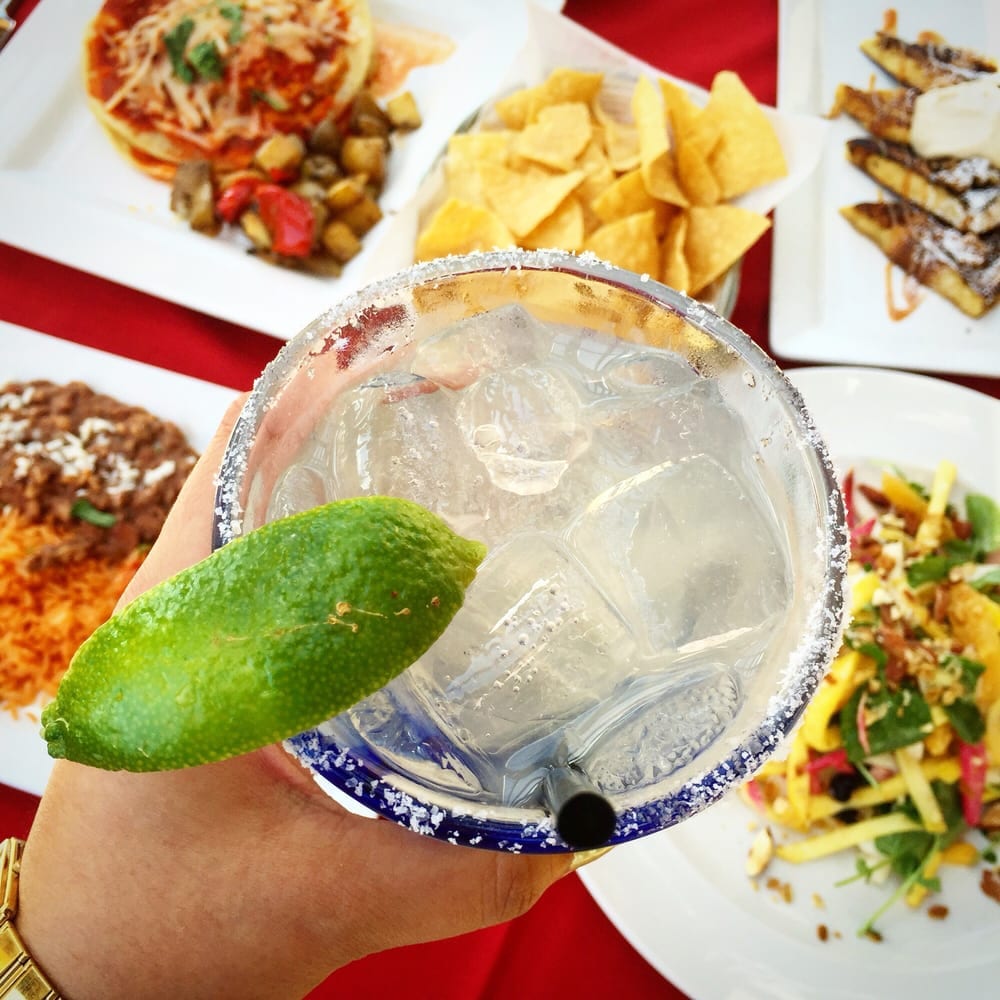 Facts About Tortilla Jo's Disney Downtown
Before I share with you in detail all there is to love about Tortilla Jo's Downtown Disney, here are some tidbits.
Tortilla Jo's Downtown Disney is located at 1510 Disneyland Drive, just outside the theme park in Downtown Disney. You don't need admission or a park pass to Disneyland to be able to dine here.
The restaurant has been operating since April 2004 and has gathered a loyal following.
It is part of the Patina Restaurant Group – the company behind equally amazing brands Uva Bar, Naples Ristorante, and Catal Restaurant. It is among the 60 plus world-class food establishments of the brand which are spread across the country.
Traditional Mexican cuisine with a modern twist is their specialty.
If you have food restrictions, you can choose from their vegan and gluten free selections.
For quick bites, the restaurant has an adjacent Taqueria that offers quick-service treats.
5 Reasons To Try Tortilla Jo's Disney Downtown
If I were to list all of the reasons why Tortilla Jo's Disney Downtown is a go-to, I would end up with a very long one that might take a day or two to read.
That being said, I have summed up all of the things I love the most about the place which might convince you to give it a try…
Reason #1: Enjoy a Mexican gastronomic experience.
They say Mexican food is a Southern California staple so locals and tourists alike should get some when in the area. Tortilla Jo's Disney Downtown offers one of the best Mexican dining experiences around.
In fact, I personally look forward to our foodie trips down to Disney in part because I love stopping at this restaurant!
With its modern take on Mexican dishes, you get a wide selection of palate pleasers. Tacos, tortillas, and burritos are some of the staples of Mexican cuisine. You can find a great array of these dishes at Tortilla Jo's Disney Downtown. Whether you are into pork, beef, or chicken, you can find the dish perfect for your preference.
The restaurant also offers Mexican comfort food such as Huevos Rancheros and Machaca con Huevos Chile Relleno for brunch, and Camarones a la Diabla and Steak Ranchera for lunch and dinner.
Reason #2: Their guacamole is to die for!
Guacamole is something you should not miss when enjoying Mexican food. Tortilla Jo's Downtown Disney has their own version and I highly recommend you order it to complete your dining experience.
Yes, it is that special that it deserves its own spot as a reason to try the restaurant. It's definitely a must-have when you visit.
Their Tableside Guacamole is very special because it is made on the spot right before your eyes. The staff brings a cart full of guacamole ingredients to your table. It has bowls full of haas avocados, onions, tomatoes, cilantro, chile serranos, and lime juice.
You can ask them to add more or put less to suit your taste. These ingredients are very fresh so expect great tasting guacamole. We do it most of the time when we go. It's a little on the pricier side, but it's honestly just that good.
Reason #3: The atmosphere will transport you to Mexico.
Want to go further south without leaving SoCal? Drop by Tortilla Jo's Downtown Disney! The multi-story cantina's interiors is your one-way ticket to Mexico.
Bursting with vibrant red, orange, and yellow hues, the restaurant gives you hacienda vibes that will remind you of Latin American cities. These bright solid colors blend well with the Spanish tiles and wooden dark-painted furniture that completes the Mexican pueblo look.
You have two dining locale options: a sit-down place at the main restaurant (inside or outside), or a quick-service Taqueria with a walk-up window.
The main restaurant has different spots where you can settle depending on your mood.
Feeling chill and casual? Hang out at the Patio outside and enjoy the surrounding environment and the people passing by.
Want more privacy? Grab a booth inside the restaurant and enjoy the ambience.
With a big group? Reserve a private room that is perfect for groups and celebrations.
Reason #4: It has options for vegans and gluten-intolerant individuals.
Are you vegan? Do you have gluten intolerance? Finding a restaurant that meets your dietary requirements may be a challenge especially if you have friends who do not share the same diet. If they decide to eat at a place with limited options, you may have no choice but to look for alternatives for yourself.
One great thing about Tortilla Jo's Downtown Disney is that it has great selections for vegans and gluten-intolerants. Just a look at the menu will tell you the options that you have.
Vegans can enjoy versions of their Mexican favorites such as the Vegetarian Burrito and Portobello Mushroom Fajitas. I recommended asking the staff before placing your order to double check if you have allergies or dietary restrictions.
For gluten-free items, this Mexican restaurant offers a lot of choices. You can enjoy gluten-free entrees such as Pico de Gallo and Chille Torreados. They also serve gluten-free tacos to satisfy your taco cravings.
Reason #5: It is a great place to hang out, any time of day.
Tortilla Jo's Downtown Disney is one of those places where you can dine in regardless of the time of day. Whether you decide to start your day with some Mexican brunch or cap off your night with some drinks, this restaurant is one of the places you can go and eat and relax.
Meeting a friend but have no idea where? Have a Mexican brunch at Tortilla Jo's Downtown Disney! Get yourself a Breakfast Burrito for the ultimate day-starter. You can also try their French Toast, which will surely make your day.
Want to enjoy a Mexican meal during your lunch break? This Mexican restaurant is your perfect destination! Treat yourself to some filling Empanadas and Street Tacos. You can also drop by here or the Taqueria for a quick bite to eat or snacks.
Planning on having dinner and drinks? Head over here for both your meal and your margaritas! The place is popular in the evening so better book a reservation to get your seats. (Also, the margaritas are amazing!) 🙂
Aside from their tasty meals for dinner, you can also spend the rest of your night in the restaurant sipping on some cocktails. They have a great lineup of margaritas and other drinks to complete your night. A mariachi visits every Saturday evening to add more life to the already-vibrant restaurant.
How To Book A Reservation at Tortilla Jo's Downtown Disney
Tortilla Jo's Downtown Disney can get pretty busy during peak hours, especially in the evening. Advance reservations are highly recommended to make sure that you book the perfect space for you and your group.
You can book a seat as early as 60 days before your visit. This is great especially if you are coming from another city or state to visit.
To check the availability of your preferred date, use the Check Availability feature on the official Disney site here.
Magnificent Mexican Meals at Tortilla Jo's Downtown Disney
You are in for some magnificent Mexican meals when you visit Tortilla Jo's Downtown Disney. Not only does the restaurant have a great spread, but you also get a wonderful overall dining experience.
Imagine great authentic Mexican food, interiors that resemble a pueblo in Mexico, a mariachi that amps up the lively vibes, and great guacamole. What more can you ask for?
It certainly has all that you are looking for in a Mexican restaurant, especially during a great day at Disneyland.
If you want to plan your in-park visit perfectly, check out Disney MaxPass.
Want great Mexican food near Disneyland? Head on over to Tortilla Jo's Downtown Disney for great cuisine, fun atmosphere, and the very best version of table side guac around.
Prepare your tummy and head on over to Tortilla Jo's Downtown Disney!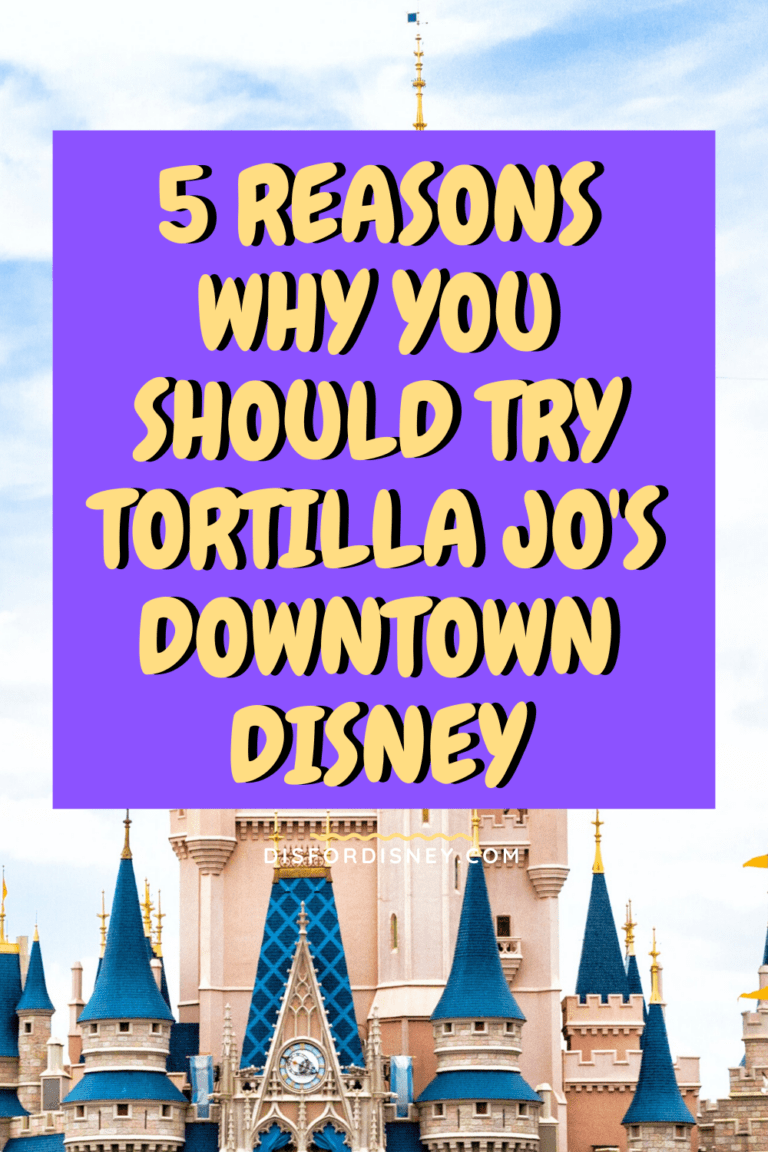 Share this post on your Facebook, Twitter, or Pinterest page with the easy share icons below.
Neal Tucker is one of the world's most engaging Disney influencers, with thousands of views and responses across his blog, podcast, and social media profiles every month.
Get started with more D Is For Disney content here