Another week, another brilliant look into the making of Star Wars with Disney Gallery: The Mandalorian, Episode 2. The best part of this episode is when they give the floor to Dave, but we'll get to that in a minute…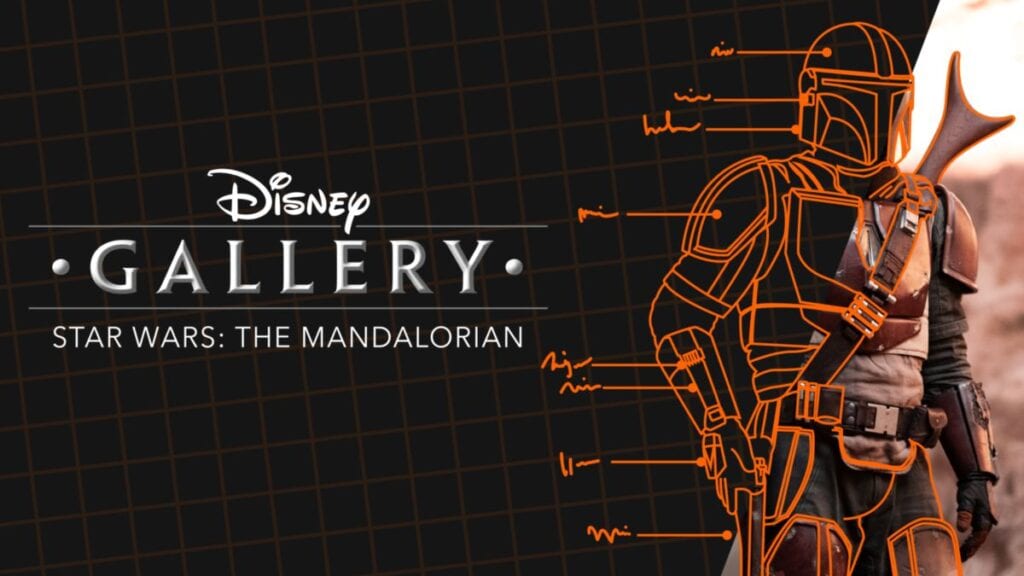 This latest episode brings us as fans into the fold yet again and goes even deeper. The creators and directors talk about the history of the franchise. They speak about what it means to be a part of something so epic and wonderful and hopeful.
The first episode of this documentary series on Disney Plus focused on the directors themselves (read my review here).
This second episode of the docu-series gives primary attention to the legacy of the Star Wars story.
Disney Gallery: The Mandalorian – Episode 2, "Legacy"
In the "Legacy" episode, we hear from producers, directors, effects artists, actors, and more. Each shares their own personal experience of the galaxy far, far away. We get to learn what these artists think and feel about the stories as they in turn create them for new generations.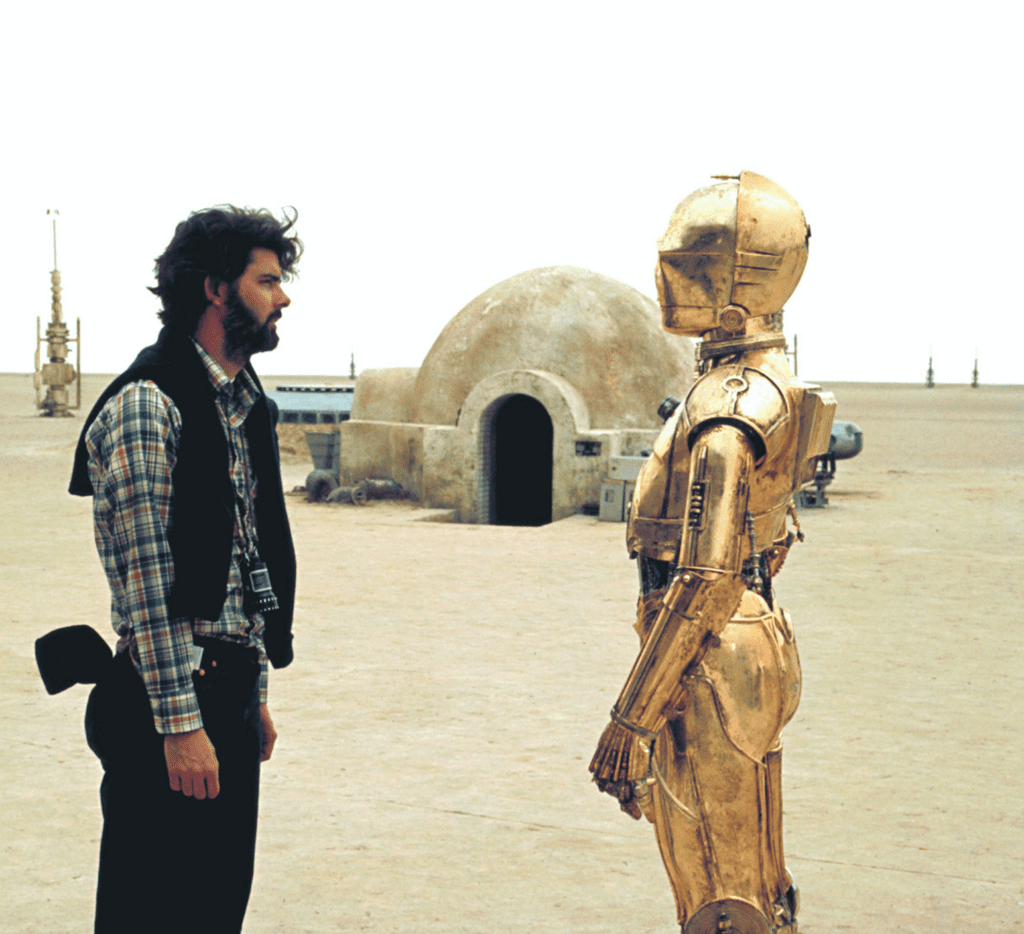 What's more, we learn even more about George Lucas, the creator of Star Wars in every sense. He's the man, the myth, the legend. He's the whole reason for this legacy in the first place.
As the show goes on, the actors and producers and others tell us what George Lucas means to them on a personal level.
There's nothing like Star Wars. That much we know. But how many of us knew that George Lucas held over 100+ patents in new technology? I certainly didn't!
The man has told a great story and continues to do so. He established new and exciting technologies in the vein of a Steve Jobs, pushing us further than we thought possible. Lucas has put his own unique stamp on an art form. In doing all this, George Lucas has created a legacy so full that its stories will never end.
And it is this that we learn more and more about in this second episode of Disney Gallery: The Mandalorian. And it is what makes this series so incredible and compelling.
Is Episode 2 Worth Watching?
If it's not clear already, then let me say it now: YES. If you are a fan of great storytelling and of creative artists (especially if you're one yourself!), then please watch this series.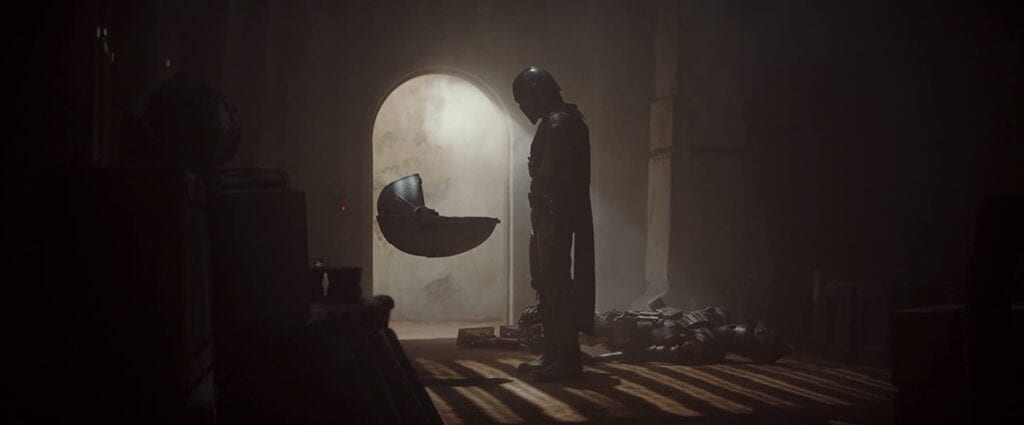 Episode 1 was a fun start. But Episode 2 takes the reins and leads us into the awesome grandeur of the Star Wars universe.
I know I sound like a fanboy here (in full disclosure, I very much am).
But this series is about more than just one show (The Mandalorian). It's also about George Lucas, about Star Wars, about the magic of stories, and the craft of working in visual media and performing arts.
As a creator and lifelong storyteller myself, I look on in awe…
What's the Best Part of the Second Episode?
Dave Filoni, one of the directors, is a bona fide Star Wars super fan. This guy knows it all. He probably rivals Lucas in his encyclopedic knowledge of the story and the universe.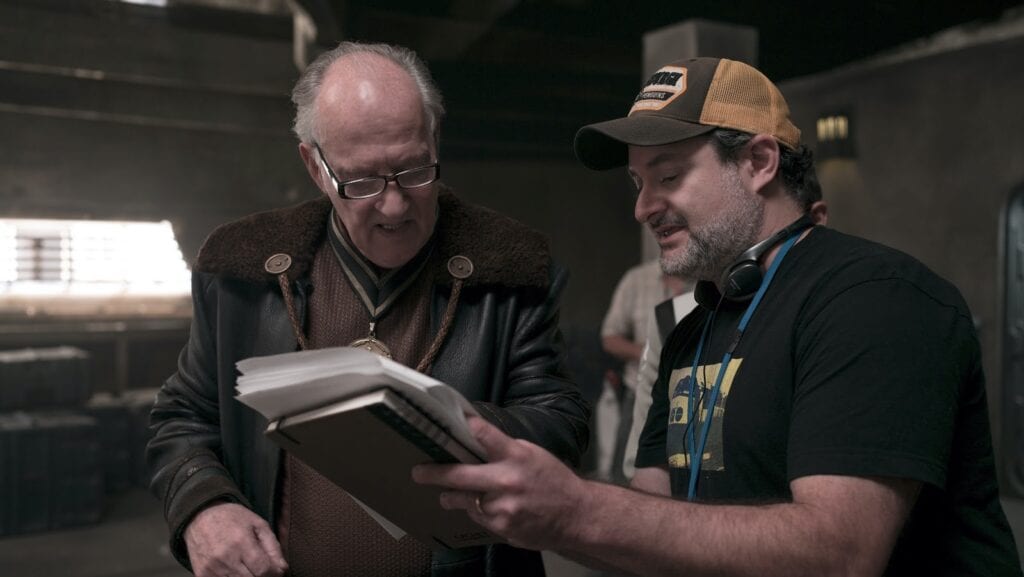 At the end of this second episode, the producers basically just give Filoni the floor (or, rather, the table). He talks for several uninterrupted minutes about the Darth Vader story arc specifically and how the movies work together more generally.
Dave Filoni speaks about how the Star Wars films coalesce perfectly as the films go from Episode I to Episode VI, telling a story of humanity, heart, and hope.
At one point, I said to my wife during this episode, "I love this guy. He's awesome." She responded, "Yeah, I just want to hang out with him." He's just that kind of guy. And I'm very glad that George Lucas and Kathleen Kennedy found him.
I hope you enjoyed this review. My goal is to give you a sense of the episode without spoiling too much of the content. If you have any thoughts, please let me know in the comments or on Twitter.
If you're looking for my review of Episode 1 of Disney Gallery: The Mandalorian, you can read it and watch the series trailer right here. And for those of you that want to check out some Mandalorian Merch, I've got you covered, too! 🙂
Share this post on your Facebook, Twitter, or Pinterest page with the easy share icons below.
Neal Tucker is one of the world's most engaging Disney influencers, with thousands of views and responses across his blog, podcast, and social media profiles every month.
Get started with more D Is For Disney content here