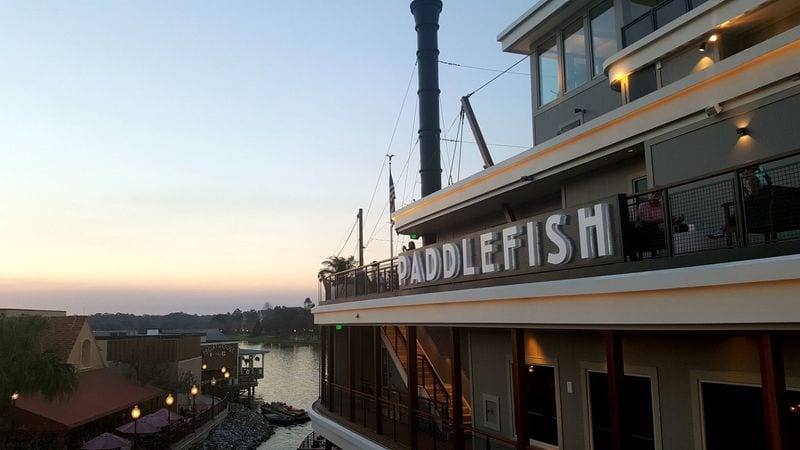 If you are looking for a great seafood feast during your visit at Walt Disney World Resort, Paddlefish Disney Springs is definitely the place to be. With its wide array of fresh seafood bounty and a place that is every inch picture-worthy, this iconic restaurant should be in your must-visit list.
What comes to mind when you think of Paddlefish Disney Springs? I can sum up mine in three words: food, feel, and fun.
The restaurant not only serves great food. It also offers a unique onboard feel. And the overall experience comes with a main dish of fun.
Why You Should Try Paddlefish Disney Springs
Paddlefish Disney Springs is one of the many restaurants at Walt Disney World Resort that has earned a loyal following. Located at The Landing, the restaurant offers a wonderful and unique dining experience like no other.
What sets it apart from other restaurants in the area? It gives you the experience to enjoy your meal aboard a modern steamboat as it is docked on the shores of Lake Buena Vista.
Imagine having your dinner on a beautiful yacht with a gorgeous view of the lake. Sounds amazing, doesn't it? That's one experience I would not want to miss out on!
On top of that extraordinary onboard feel, the Paddlefish Disney Springs also has one of the best seafood-centric menus. Enjoy the freshest fish, juiciest steaks, tastiest dishes, and yummiest desserts. They even have unique cocktails to cap off your day, too!
A beautiful view onboard plus great food is the formula for a fun dining experience. No wonder Paddlefish Disney Springs has become a fan favorite through the years.
Read more to find out what the restaurant has to offer in terms of food, feel, and fun.
Facts About Paddlefish Disney Springs
Paddlefish Disney Springs is located at The Landing of Walt Disney World Resort in Orlando, Florida. You can find this steamboat-inspired restaurant docked at Lake Buena Vista.
Levy Restaurants operates the restaurant. It is the same group that owns Portobello and Wolfgang Puck's Grand Cafe, both popular eats at Disney Springs.
Paddlefish Disney Springs opened in 2017, but the steamboat restaurant has been around for decades. It has been rebranded several times but remains a crowd favorite.
Open from 11 AM to 1 AM, the public can enjoy lunch, dinner, and cocktails at the restaurant.
The menu is seafood-centric and features a selection of sea bounty such as the Maine lobster, king and snow crabs, and fresh fish which includes salmon and sea bass.
The Orlando Magazine Readers' Choice Dining Awards gave Paddlefish Disney Springs the title "Best Seafood Restaurant" in 2018.
Because the place is a must-visit, it is best to book advance reservations as early as 180 days before your planned schedule. They do not accept same-day bookings for lunch or dinner.
6 Things To Love About Paddlefish Disney Springs
#1 Paddlefish Disney Springs is a favorite through the years.
Did you know that Paddlefish Disney Springs has been around since the seventies? It originally started as The Empress Lilly in 1977.
The steamboat, which is actually a static building designed to resemble a small ship, got its name from Walt Disney's wife, Lilly. They designed it to be an authentic replica of a 19th-century riverboat named after the late Disney matriarch.
Initially operated by Disney, The Empress Lilly had a jazz bar and three restaurants. It was also where the first Character Breakfasts at Walt Disney World Resort took place. After some years, Levy Restaurants took over the operations.
The restaurant group gave The Empress Lilly a makeover and named it Fulton's Crab House. With a cozy feel and good food, Fulton's Crab House became a family favorite for over 20 years.
They offered traditional seafood dishes that made customers feel at home while still enjoying the beauty of the lake.
It was in 2016 when Levy Restaurants gave it another redo and turned it into Paddlefish Disney Springs. The paddle wheel that was once removed during the renovation for Fulton's Crab House was again in place. This, together with the new ship-inspired exteriors and interiors, added authenticity to the restaurant's steamboat feel.
The menu also had its own makeover with dishes that have a modern take in terms of ingredients and presentation. It officially opened to the public in 2017.
If Fulton's Crab House offered a riverboat experience, the upgraded Paddlefish Disney Springs offers a dining experience on a modern steamboat.
#2 Its design and atmosphere will make you feel like you're on a yacht.
If I were to describe the aesthetic of Paddlefish Disney Springs in two words, it would be sleek and modern. And seaworthy. Okay, so three words.
The restaurant resembles a modern steamboat with its modern design, simple yet clean lines, use of polished natural wood, and a fresh but subtle color palette that consists of whites, blues, and grays. It is simple and clean, but also very classy.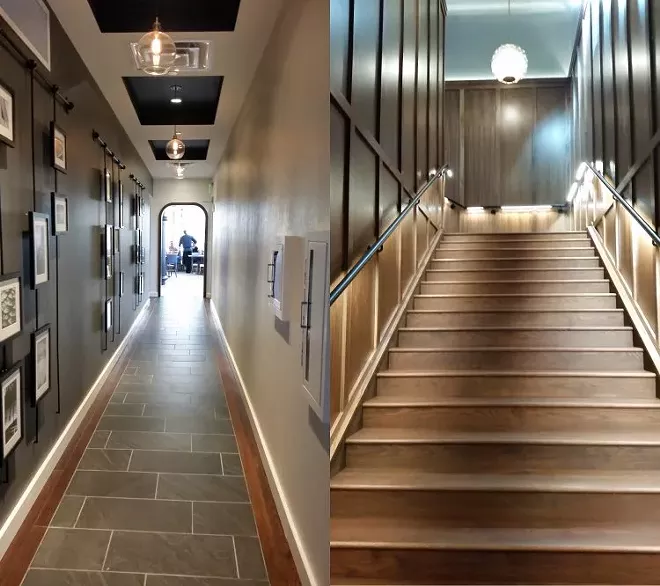 Windows are opened all the way up giving diners an open-air feel. Brass accents that look like fish gills adorn the bar areas.
To complete the steamboat-slash-yacht look, the restaurant has a stern wheel, brass railings, and even a paddle-themed door.
Do you want to try dining on a yacht without breaking your bank? If your answer is yes, then Paddlefish Disney Springs is the perfect place to climb aboard.
#3 It has three levels that offer a stunning view of Lake Buena Vista.
Paddlefish Disney Springs has not one, but three levels of breezy dining spaces, bars, and outdoor lounges. Each one offers a great view of Lake Buena Vista.
Fun fact: Paddlefish Disney Springs is the only restaurant in the area that offers rooftop-level waterfront seating.
The three floors have a unique layout that gives off a different vibe and dining experience. All of these levels have windows that are large enough for diners to appreciate the beauty of the lake. Seats are strategically distributed so everyone can get a glimpse of this beautiful sight.
First Floor
The first floor is a large dining space with a mix of booths and seats. There you will find a space for seafood boils where you can choose ingredients based on your liking.
In the glass-enclosed space, you can watch the chefs prepare your dish in the kitchen. It's a fun scene to look at while waiting for your food, and maybe the only place on earth where a watched pot does boil!
In the rear part of the first level is a dining area with a view of the famous paddle wheel.
Second Floor
Equally charming is the second floor with space enough for diners to sit comfortably. Naturally, it doesn't feel too overcrowded.
Areas are divided evenly so everyone gets the privacy they need.
The paddle wheel can't be seen on this upper floor so more light comes in to illuminate the place.
Third Floor
One of the best waterfront views awaits at the uppermost floor.
The third level (or the rooftop) has an outdoor terrace lined with both lounges and cocktail tables.
This area becomes a spectacle at night because of the hanging lights that make it picture perfect. It has an indoor seating area as well for those who would rather stay inside.
True enough, whether you want to dine quietly on the first level or enjoy a chilly evening of cocktails at the rooftop (or somewhere in between), the view of Lake Buena Vista will keep you company.
#4 The restaurant chef loves seafood and he loves sharing it with others too!
Behind every great restaurant is an equally great chef who brings life to its dishes. In the case of Paddlefish Disney Springs, their magic-maker goes by the name of Executive Chef Steven Richard.
Chef Richard is a seafood lover through and through. As a kid, he would drive around New England with his grandfather in search of the best lobster rolls. Whether it be at a roadside canteen or a fancy high-end restaurant, Chef Richard has tried it all.
After taking on a career that was quite far from being a chef, Chef Richard pursued his passion for cooking. His humble beginnings saw him as a pastry chef at Wolfgang Puck Grand Cafe which is operated by the same group as Paddlefish. He took culinary classes to further hone his skills.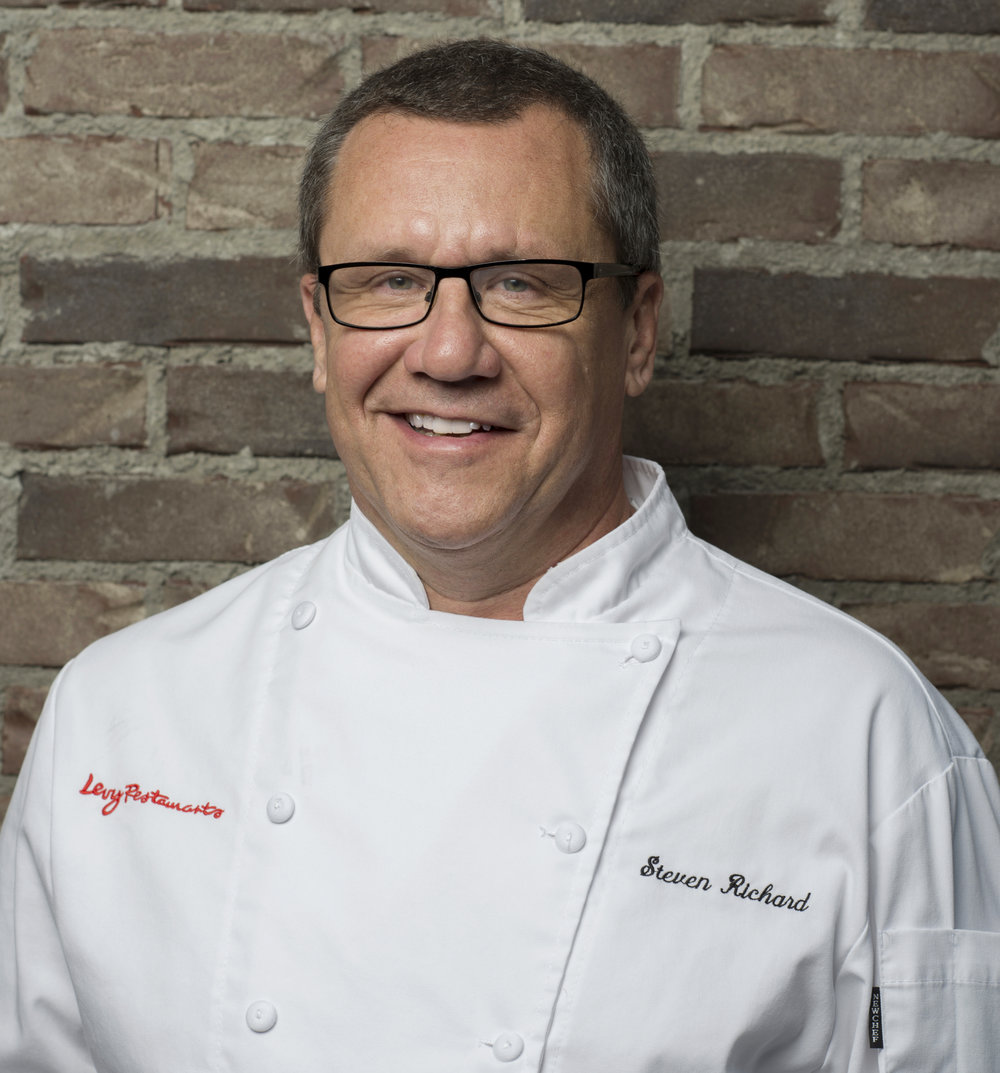 In the span of seven years, his culinary career grew quite a lot. In 2007, he became the Executive Chef for Portobello Yacht Club, still from Levy Restaurants. Together with James Beard Award-winning Chef Tony Mantuano, he turned the restaurant into Portobello Country Italian Trattoria.
Levy Restaurants commended his efforts and named him regional chef for the restaurant group. He has now dedicated his talent and lifelong love for seafood to Paddlefish Disney Springs.
With every dish carefully studied and perfected, guests can expect an appetizing lineup of seafood specialties.
Should you have dietary restrictions such as shrimp-allergies or vegan preferences, Chef Richard is open to discussing your meal options with you. You just need to let the waiter know. It's all about quality service and a great meal by the sea!
#5 Their extensive menu is full of mouthwatering selections.
What is a nice restaurant without good food? Paddlefish Disney Springs is not only known for its picture-worthy venue and beautiful waterfront view, but it also boasts of an extensive menu of delicious dishes.
The restaurant is every seafood lover's dream come true. It has all of your favorite bounties of the sea – lobsters, crabs, shrimp, fish, and a whole lot more!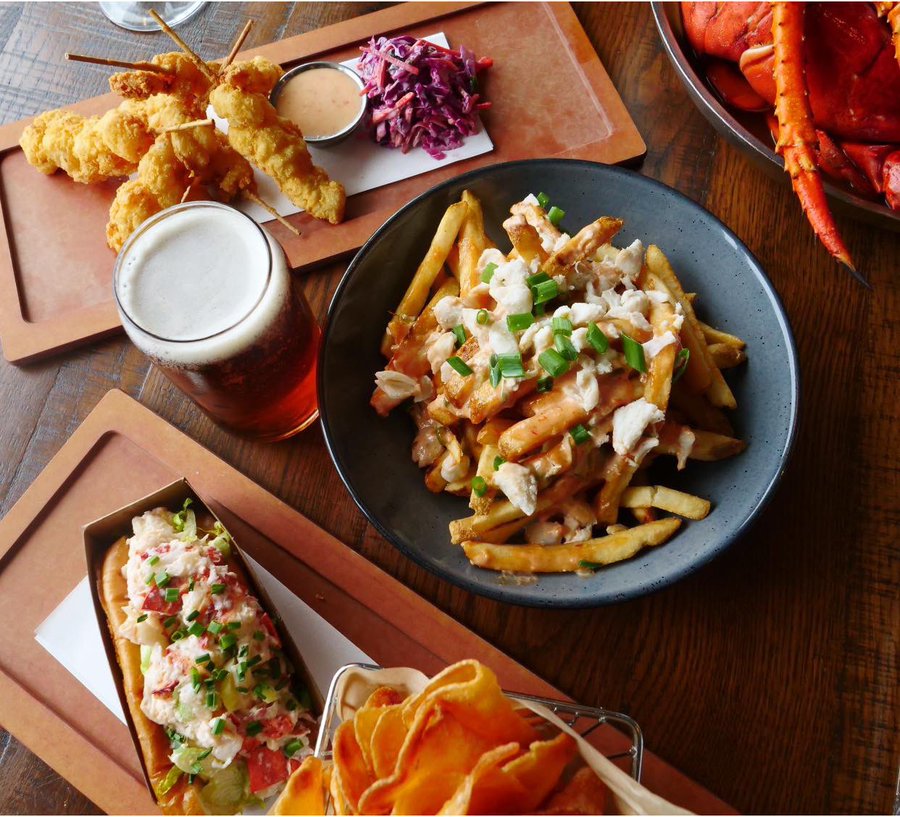 Begin your meal with great-tasting starters. Try their Lobster Corn Dogs, Crab Cake, and Littleneck Clams to kickstart your dining experience.
Are you a fan of anything raw? Their Market Fresh Oysters and Chilled Trio, a mix of Key West shrimp, crab ceviche, and ahi tuna poke, are a must-try. If you like something new, try their Tableside Lobster Guacamole with Maine lobsters as their special ingredient.
If you are a guacamole fan, also check out the Tableside Guacamole at Tortilla Jo's Downtown Disney (when you're in Southern California!). Read about that great restaurant here.
Want a flavorful seafood dish? Order their Seafood Boil with choices such as Maine Lobster, Alaskan King Crab, PEI Mussels, and Snow Crab. All are served with corn on the cob, red potatoes, and cornbread.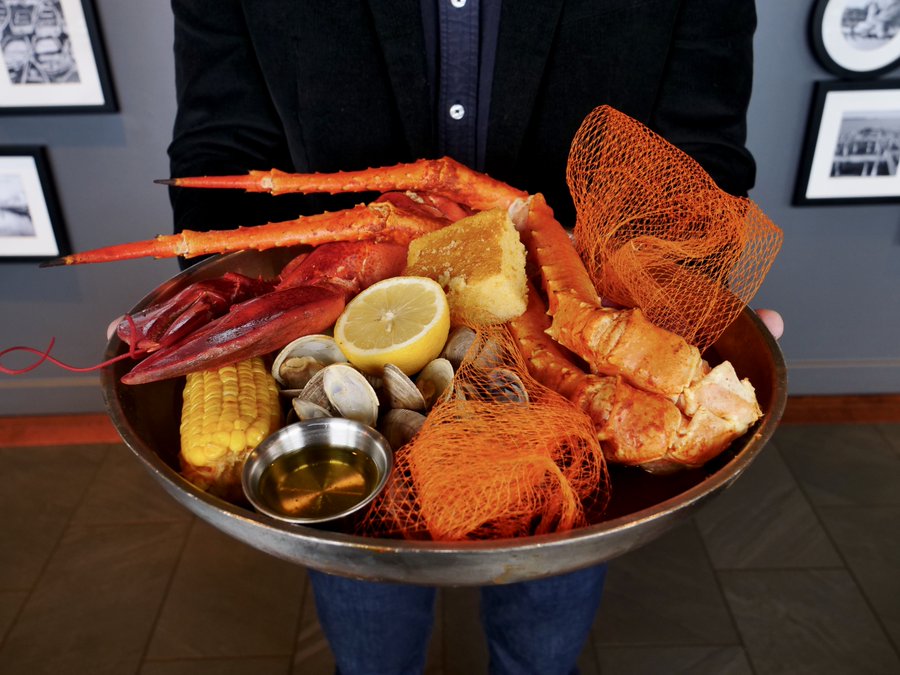 Allergic to seafood or just a fan of land meals? You can still enjoy the view and eat good food. Choose from their From The Land selection with non-seafood dishes such as Vegetarian Pasta, Rib-Eye, and Prime Strip, to name a few.
End your meal with some tasty treats! Aside from their fulfilling dishes, Paddlefish Disney Springs also has great desserts. Their Brownie Milkshake, Key Lime Pie, and Flourless Chocolate Cake are certifiably made in heaven.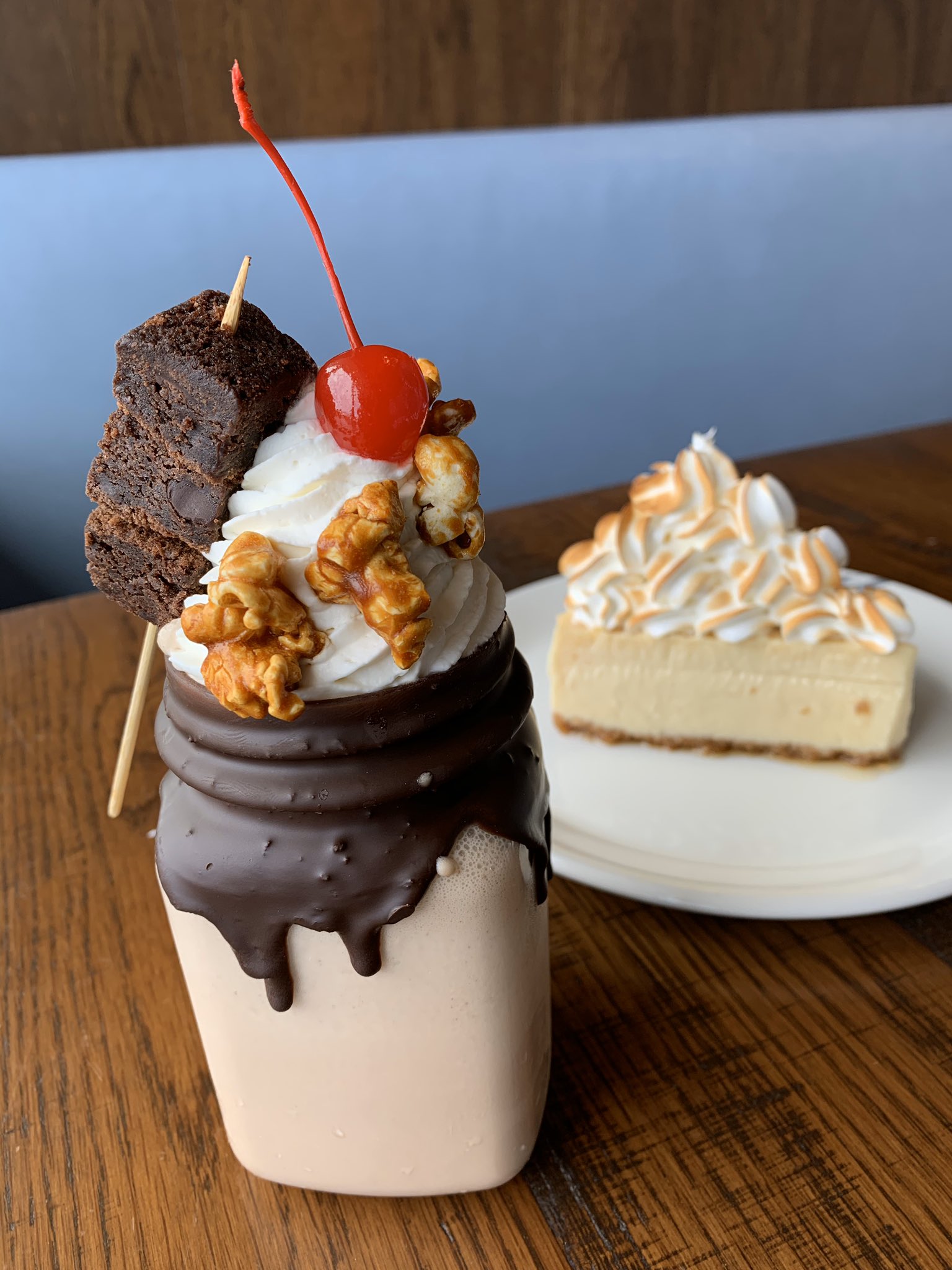 Do you have picky eater kids? The restaurant has a Kids Menu to fit children's tastes with favorites such as The Kid's Burger and Grilled Chicken. They can choose desserts made for them too like a Hot Fudge Brownie Sundae.
Whatever suits your taste, Paddlefish Disney Springs has it for you. You will surely enjoy your feast on this steamboat!
#6 It's a perfect go-to for any time of the day.
One thing that makes a restaurant great is how it can accommodate your dining needs at any time of the day. Paddlefish Disney Springs is ideal for any meal – whether it be brunch, lunch, dinner, or cocktails.
Enjoy Sunday brunch with your family as you share stories and a delicious meal while facing a beautiful view of the lake. Their Sunday brunch is available from 11:30 AM to 4 PM.
Spending lunch or dinner at this restaurant is also great because of its coastal vibe that best fits its great food offerings.
For cocktails and quick meet-ups with friends, you can enjoy the panoramic view of the sunset at the rooftop deck while listening to live entertainment. Nights with entertainment are on Fridays and Saturdays from 7 PM to 10 PM.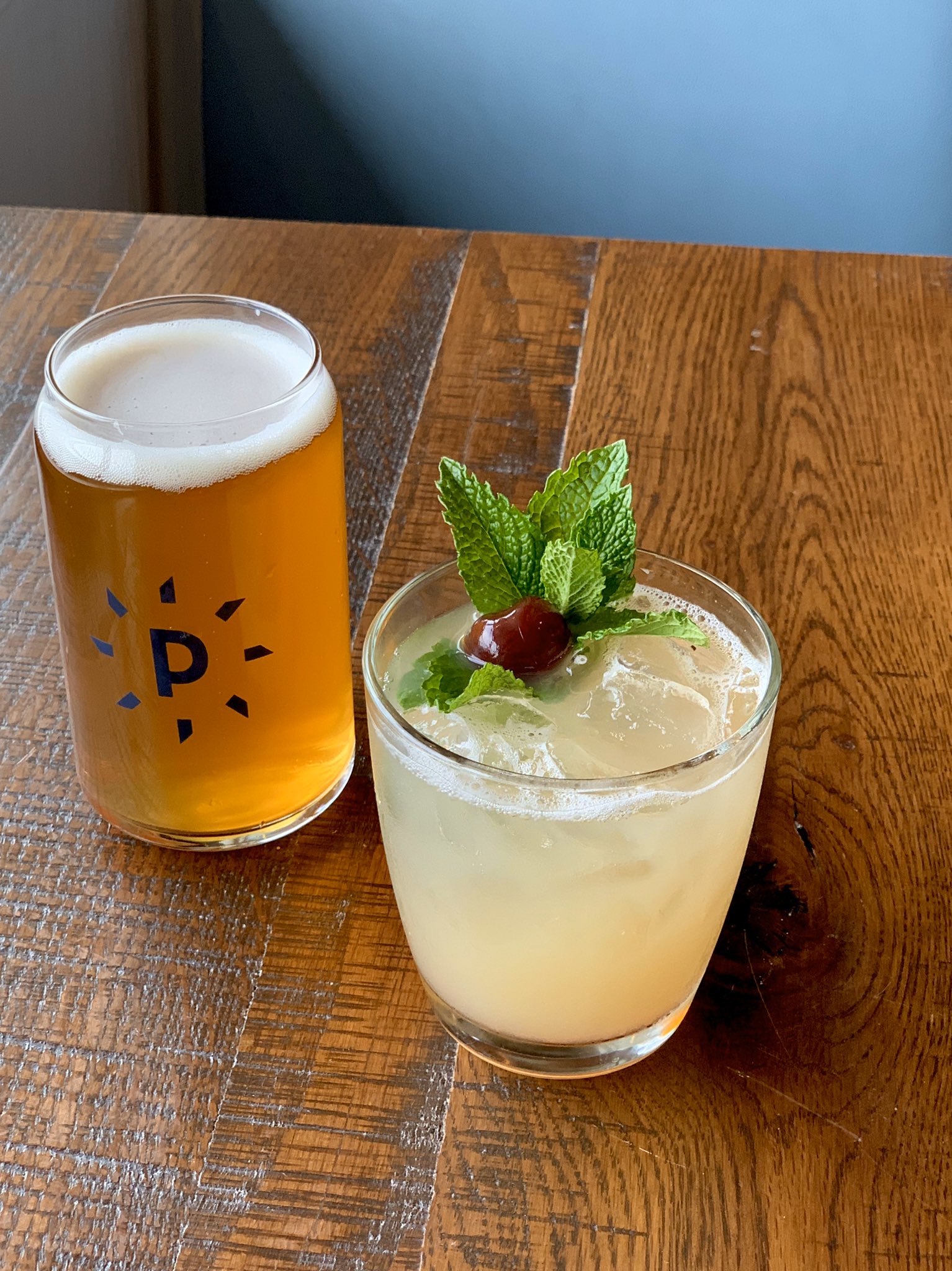 It doesn't really matter whether you choose to go during daytime or at nightfall. Rest assured, the ambience and food will make your overall experience one of a kind.
How To Book A Reservation
To grab a spot at Paddlefish Disney Springs, I highly recommend that you book a reservation online. You can visit their site here to check availability of seats. Through the site, you can book 180 days before your scheduled visit.
The restaurant is a crowd favorite so landing a seat may be a challenge. This happens especially when it is peak season. Keep in mind that they do not currently accept same-day bookings for lunch and dinner.
Best Time to Visit Paddlefish Disney Springs
When is the best time to dine at Paddlefish Disney Springs? The restaurant is great to visit all year round. However, if you want to grab the Florida specialty stone crabs, it is best to visit during stone crab season from October to early May.
A visit to Florida is not complete without stone crabs from the state's warm waters. Fresh stone crabs have their claws removed and are cooked immediately for the best-tasting stone crab dish.
Does Paddlefish Disney Springs Have A Dress Code?
The place is fancy and the food is great which makes you wonder if there is a required dress code.
Paddlefish Disney Springs does not have any dress code. If you came to visit the theme park, you can come in your theme park attire.
It may look like a yacht experience, but everyone is most definitely welcome.
Steamboat Dining Experience At Paddlefish Disney Springs
Paddlefish Disney Springs gives you the perfect dining experience on a makeshift steamboat. You get delicious food, great ambiance, wonderful views, and a memorable overall experience.
Dining at Paddlefish Disney Springs will definitely be one for the books. Gather your friends or family, feast on fresh seafood, and enjoy your time onboard Paddlefish Disney Springs!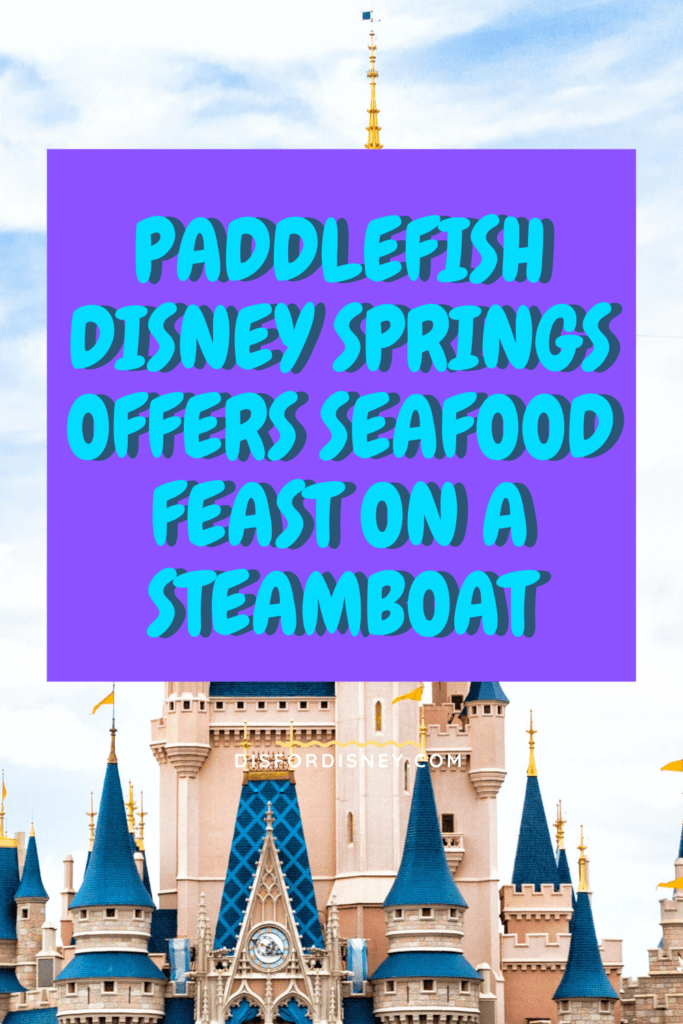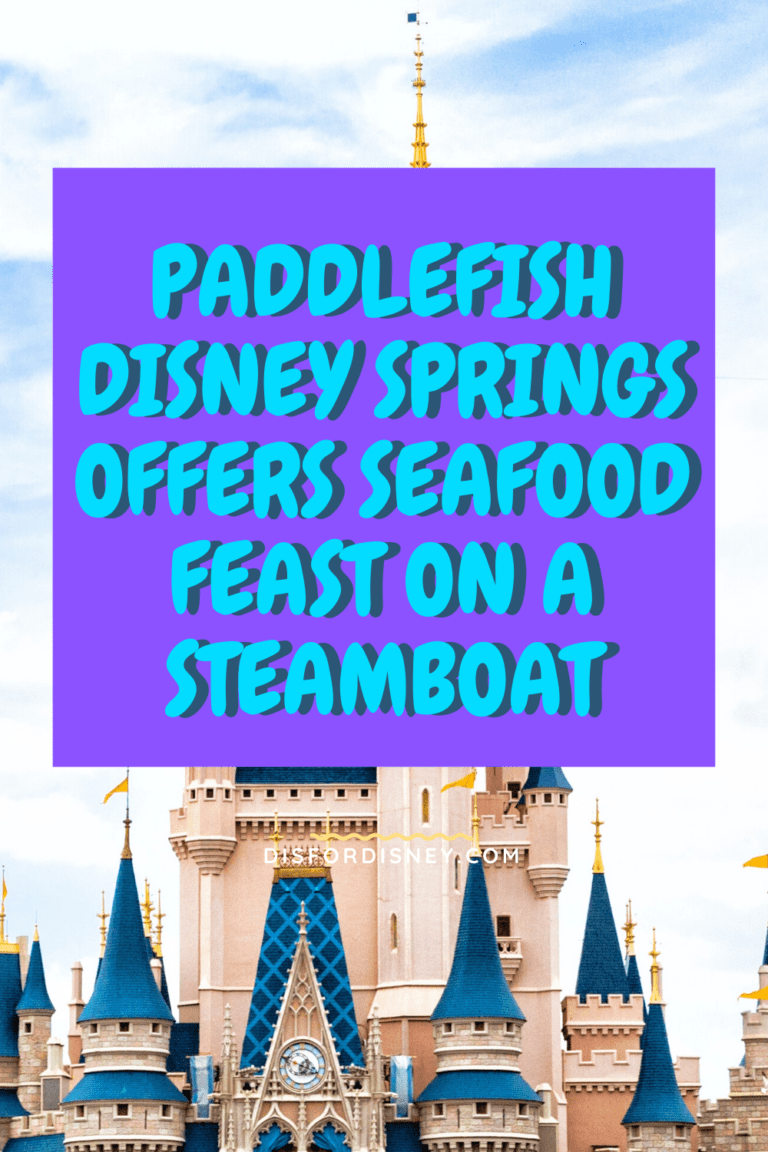 Share this post on your Facebook, Twitter, or Pinterest page with the easy share icons below.
Neal Tucker is one of the world's most engaging Disney influencers, with thousands of views and responses across his blog, podcast, and social media profiles every month.
Get started with more D Is For Disney content here