Pixar released its short film Out on Disney Plus last Friday, May 22, with the first ever Pixar gay main character, and the movie is absolutely wonderful.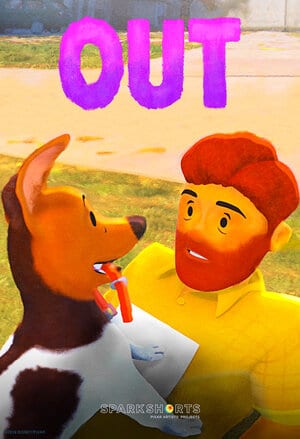 There's so much to talk about, so let's get started!
Details on Pixar's Out on Disney Plus
As soon as Disney released the trailer, it has been the talk of the town.
The trailer alone sparked numerous reactions from fans who were deeply moved.
Out features the first-ever gay main character in Pixar's 30-year history.
The nine-minute animated film is part of the SparkShorts, which is a series available to stream on Disney Plus.
The film, directed by Steven Clay Hunter, tells the story of Greg.
He is a closeted gay man, preparing to move into an apartment with his boyfriend, Manuel.
However, his dilemma begins when his parents surprisingly show up to help him pack.
The situation gets worse, but I prefer not to tell you so you can discover it yourself. All I'll say is this: wait until the very end, after the credits. It's a small button, but worth the wait.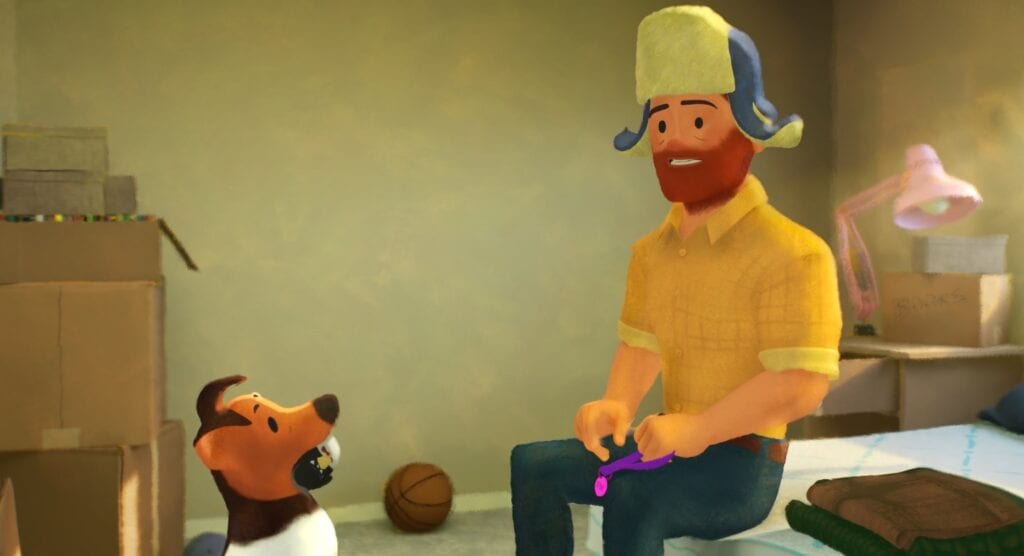 What I can tell you is that it's magic-filled and timely.
Well, to be more honest, it made me say, "It's about time!"
Greg was voiced by Kyle McDaniel, while Caleb Cabrera voiced Manuel.
More news about Disney Plus here.
The Response of Disney and Pixar Fans
People who watched the entire film expressed their reactions on Twitter.
Some even wrote that they could identify with the character of Greg in this animated short.
Clearly, it's a film fans have been waiting for.
Why It Matters to Pixar
For three decades, the studio only presented straight characters and couples, many of whom are now classics, such as Ellie and Carl, or Wall-E and Eve.
But now, the studio has finally decided to take a giant step forward from showing "gay moments" to featuring characters who are explicitly part of the LGBTQ+ community.
Earlier this year, Pixar introduced its first LGBTQ+ character, Officer Specter, on its film, Onward.
Officer Specter, voiced by Lena Waithe, played a policewoman.
Obviously, this is meaningful progress. It makes a huge difference seeing someone like yourself represented onscreen.
Releasing the film is also important for Pixar because it is their way of sending this message clearer:
The LGBTQ+ community is as much a part of Pixar and Disney as any other community or group, and it's high time we start to show that.
In short, Out is Disney and Pixar's beginning to addressing these characters' lives and unique struggles.
What This Means for Future Pixar Films
Now that LGBTQ+ characters have been clearly introduced, we can hopefully expect Pixar and Disney to feature more LGBTQ+ roles in their future films – more lead roles, to be precise.
Consequently, those who are part of that community can finally identify with the characters they see on their screens. How wonderful is that?
In addition, this move also hopefully means that Disney and Pixar are open to representing and featuring more cultures and communities in their full-length movies, not only in the short animated films.
The Takeaway
In conclusion, I hope that the short film Out is just the beginning.
I found this movie to be beautiful and magical in every way, and I laughed out loud by myself several times!
What's more, the colors are gorgeous. The animation strikes you from the very beginning and holds on tight. And the story provides a much needed presence for an underrepresented community in much of popular culture.
Its significant message brings much needed representation to the LGBTQ+ community.
I hope it serves as inspiration to other studios and filmmakers as well.
All that being said, if you haven't subscribed to Disney Plus yet, you better do it now!
Check out the Disney Plus Bundle with Hulu and ESPN to see if you can get it for a lower monthly subscription.
Share this post on your Facebook, Twitter, or Pinterest page with the easy share icons below.
Neal Tucker is one of the world's most engaging Disney influencers, with thousands of views and responses across his blog, podcast, and social media profiles every month.
Get started with more D Is For Disney content here