After a heartfelt and rallying speech in London this week, John Boyega received the support of Disney and Lucasfilm, among others.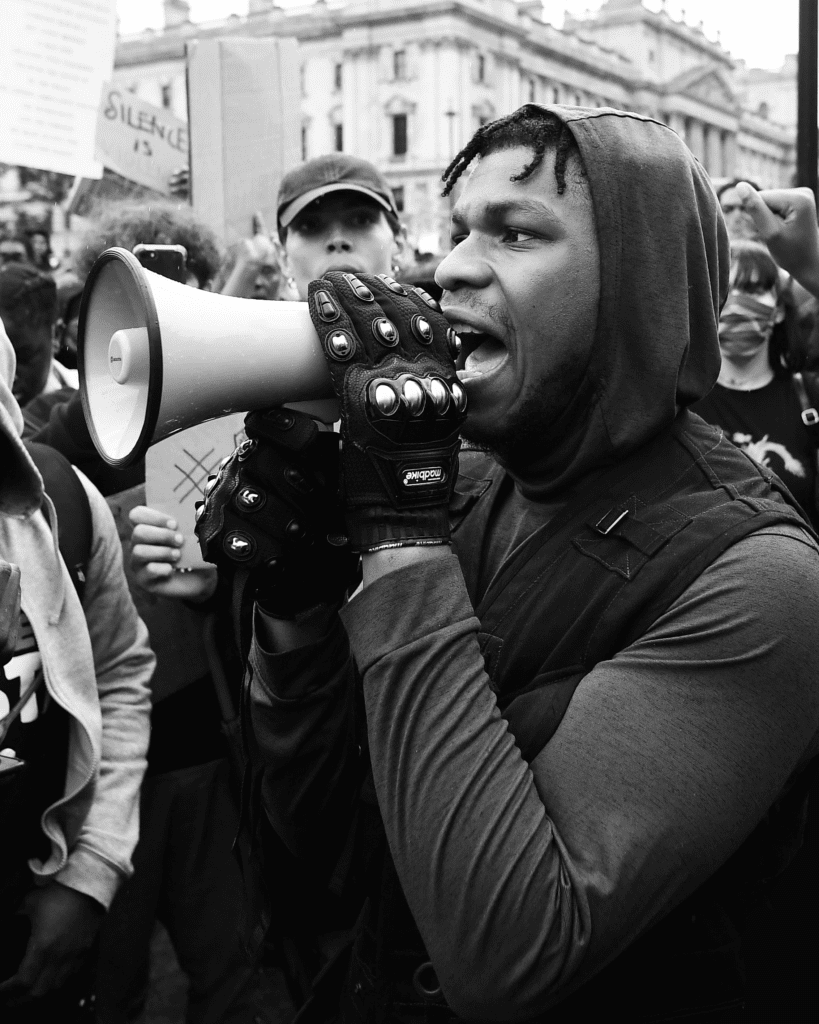 His passionate plea for social justice gave voice to what so many around the world are thinking and feeling during this difficult and challenging time.
Star Wars, JJ Abrams, and many, many, MANY others voiced support for him online on their social media accounts and elsewhere.
Watch the full video of John Boyega's speech below.
Read the entire transcript of this incredibly moving speech from the Star Wars Finn actor here.
You can read more on Black Lives Matter and Disney's involvement, encouragement, and support of this movement and the black community here.
Related Links
Donate to Black Lives Matter.
Donate to Minnesota Freedom Fund.
Share this post on your Facebook, Twitter, or Pinterest page with the easy share icons below.
Neal Tucker is one of the world's most engaging Disney influencers, with thousands of views and responses across his blog, podcast, and social media profiles every month.
Get started with more D Is For Disney content here