At Walt Disney World, many Cast Members return to work soon for the reopening of the theme park. But, there's one big thing they can't do anymore.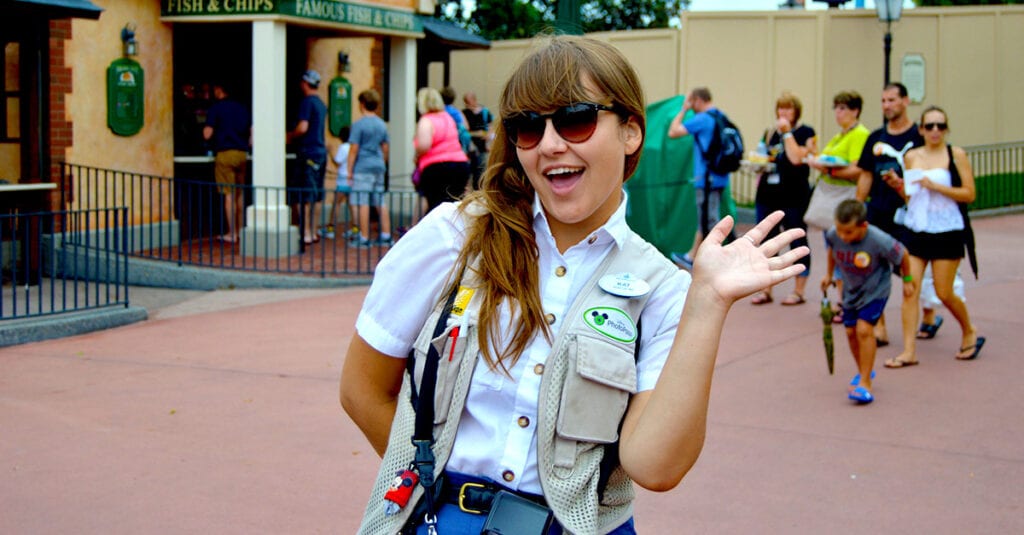 They, of course, will need to follow all guidelines and health advice from The Walt Disney Company.
Even so, this one thing that they can't do is going to absolutely shock you. It surprised me, that's for sure!
Disney Cast Members Return to Work
We now know that thousands and thousands of Disney World cast members will be returning to work in the coming weeks.
Disney workers are part of a union, and that union appears to have worked out many of the specifics as to how the return to work will…well…work.
One union president, Eric Clinton, of Unite Here Local 362 is trying to make sure Cast Members have a good sense of what to expect when they get back.
He has said to anticipate "a very different Disney World than you all worked at back in March, and it's because of the need for safety."
He went on to point out that no seasonal workers, college program workers, international college program, or Epcot cultural representatives will be at the parks anytime soon.
At this point, we know for sure that Magic Kingdom and Animal Kingdom are slated to reopen on July 11th. Disney's Epcot and Hollywood Studios are supposed to reopen July on 15th.
Clinton also made a few remarks about rides and attractions:
We don't know if your specific attraction is going to open up and how it will look. Will it be closed throughout the day for periodic cleaning? We do not know yet. Disney has not shared those details with us. What we do know is that there is going to be a massive need for attractions workers across property.

Eric Clinton, quoted in ClickOrlando.com
The One Big Thing Cast Members Can't Do Now…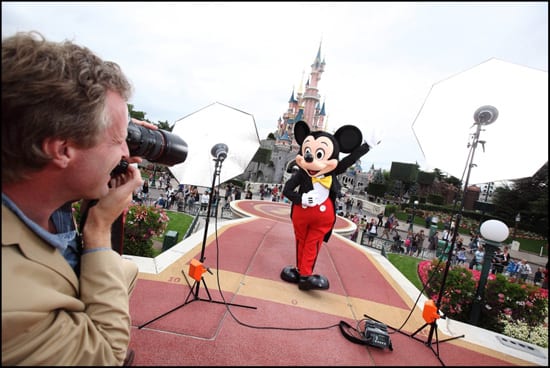 That all leads us to the one major thing that cast members at Disney World won't be able to do now.
One word: cameras.
In other words, Disney cast members will no longer be able to hold onto your phone or camera in order to take pictures of you and your family and friends for you.
How will this play out at Disney World or Disneyland?
The simple answer is that we don't know exactly what all the alternatives may be, though PhotoPass does appear to be an obvious answer. At Disneyland, it seems likely that having MaxPass would be helpful in order to have Cast Members take photos for you.
With PhotoPass and MaxPass, you can simply have the professionally taken photographs electronically sent to your Disney account on your phone app.
We do know what Eric Clinton has said so far, however, which is this:
If a guest comes up to you and says, 'Hey, would you take our picture in front of the castle?' [Disney is] going to train you how to politely say, "No, I can't do that."

Eric Clinton, quoted in ClickOrlando.com
Wrap Up
These are definitely difficult times all over the world for a number of reasons.
Disney World and Disneyland will have to accommodate a wide variety of changes.
It seems that all these changes will be necessary in order to make sure everyone is safe and healthy, both cast members and park guests alike.
What do you think about the new photography rules and guidelines? Let me know in the comments or on social media @disfordisney_.
If you're in need of some help planning your own family Disney World vacation, check out this guide to getting the cheapest prices possible.
Related Articles
Walt Disney World may have a new ride reservation system when they reopen
When will Disneyland actually open back up?
Share this post on your Facebook, Twitter, or Pinterest page with the easy share icons below.
Neal Tucker is one of the world's most engaging Disney influencers, with thousands of views and responses across his blog, podcast, and social media profiles every month.
Get started with more D Is For Disney content here