Are you planning to head back to Walt Disney World or Disneyland when they reopen? Then you'll want to see this new Disney Resorts video update on what that experience will look like for everyone.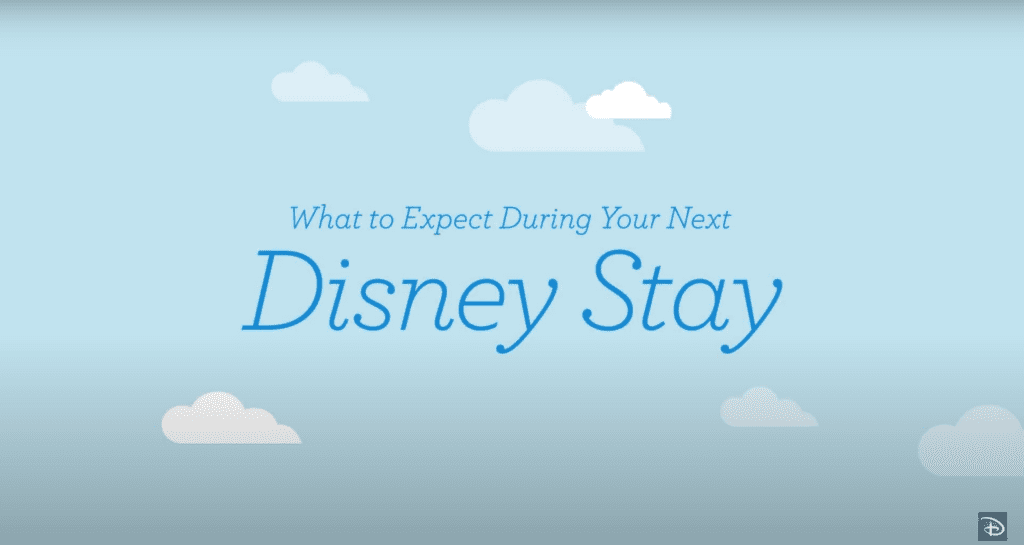 New Disney Resorts Video Update
According to a brand new Disney Resorts video update, we have a lot of changes coming to the Disney theme parks.
The video points out a wide variety of key changes to guest expectations. These include a number of things we discussed earlier this week right here.
To book your WDW vacation, check out this guide for getting super discounted prices.
For convenience, take a look at the photos below.
These are screenshots taken from the new video update to make it easier to see at a glance.
They start off the video by giving a quick overview of what the video will entail.
[Photos and Videos Credit: Disney via YouTube.]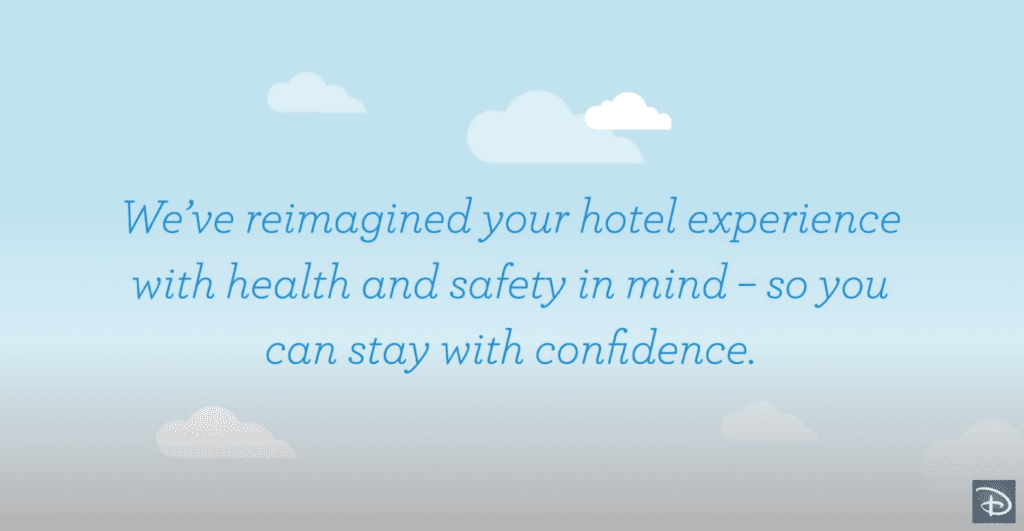 Namely, this whole resorts update pertains mainly to the hotel experience at Disney's resort hotels.
Disney Resort Hotels Experience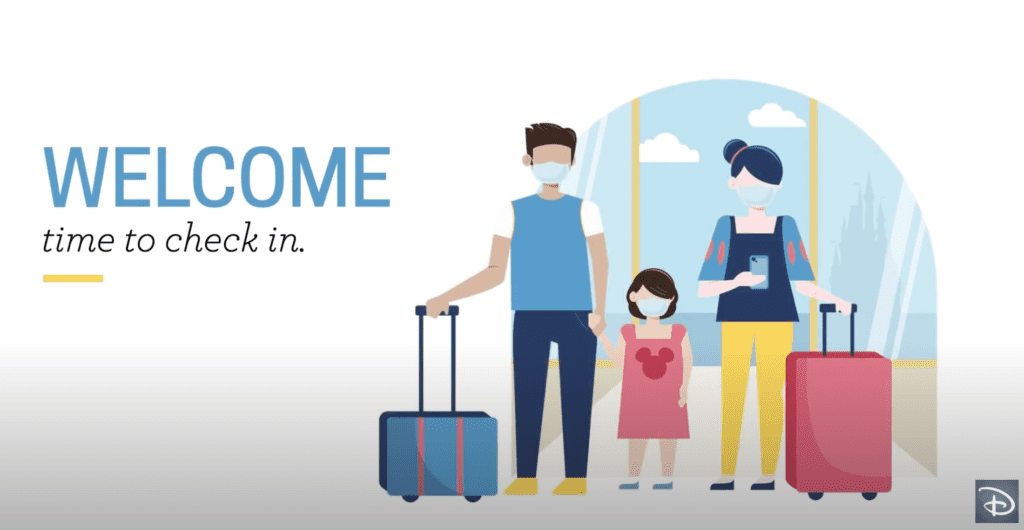 From the time you check in, things will look a little bit different than in years or trips past.
If you're a seasoned Disney traveler, be on the lookout for these updates to the hotel experience.
#1 For some resorts, check-in can be completed online.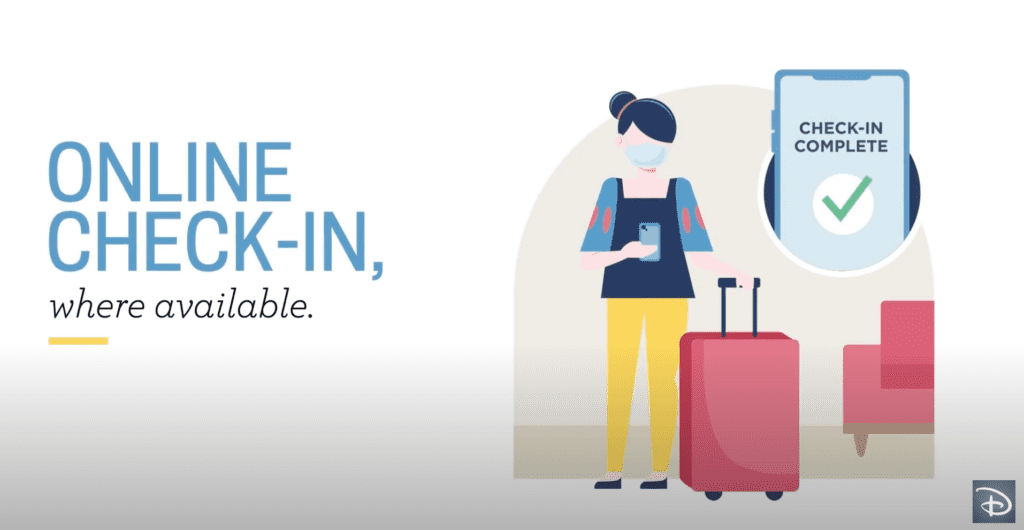 #2 Social Distancing should be practiced in all public areas, including when dealing with Disney Resort's Cast Members.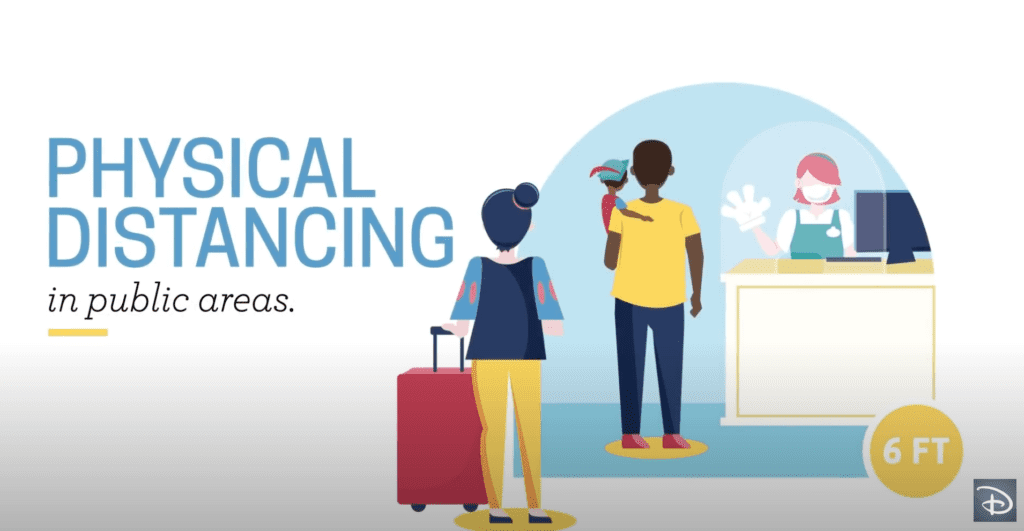 #3 Hotel staff will increase cleaning in higher traffic areas.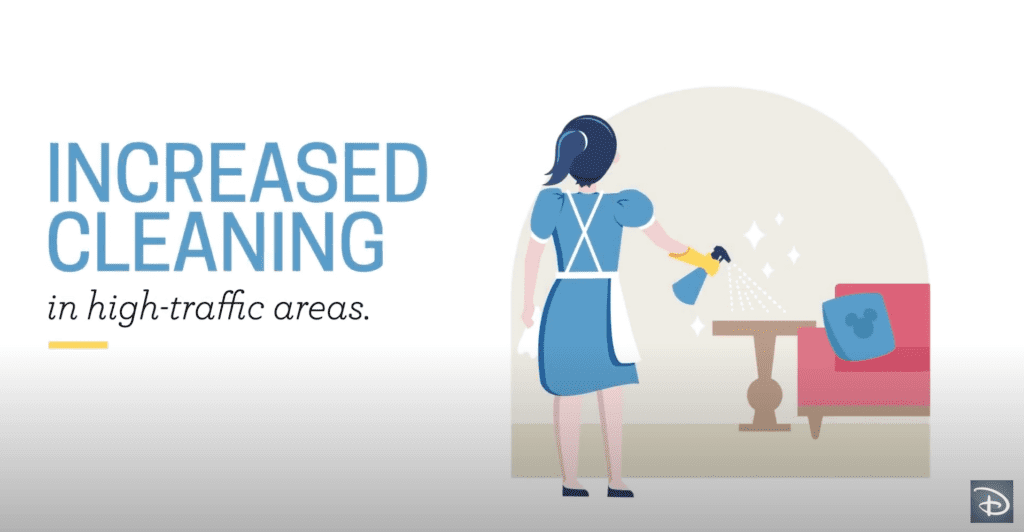 #4 Keeping your hands clean will be easy with numerous hand sanitizer locations throughout the hotels and theme parks.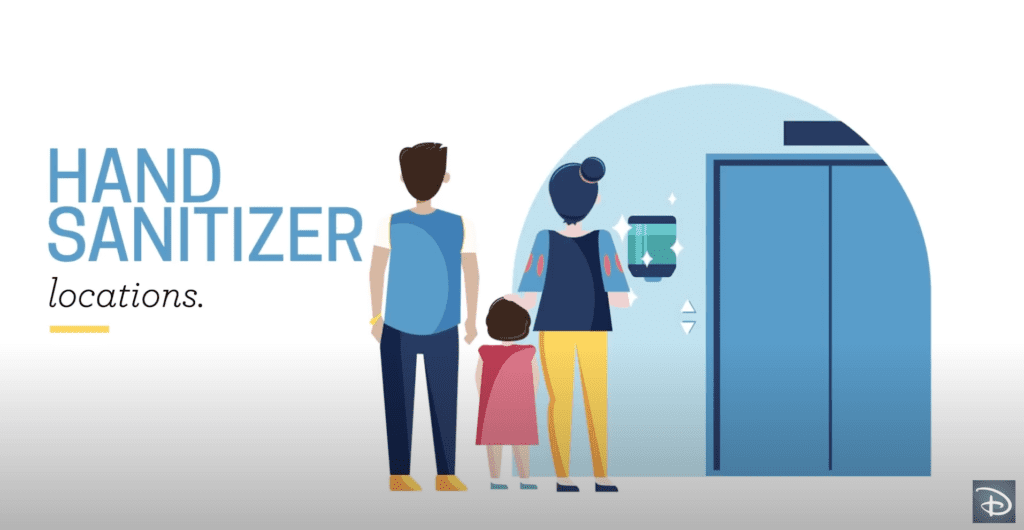 #5 Use contactless payment methods and Magic Bands whenever possible to minimize health risks.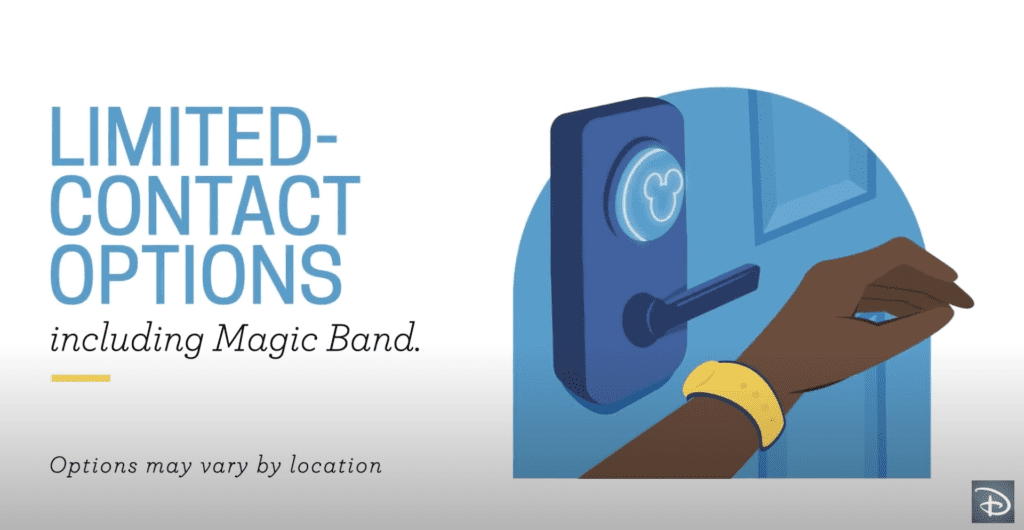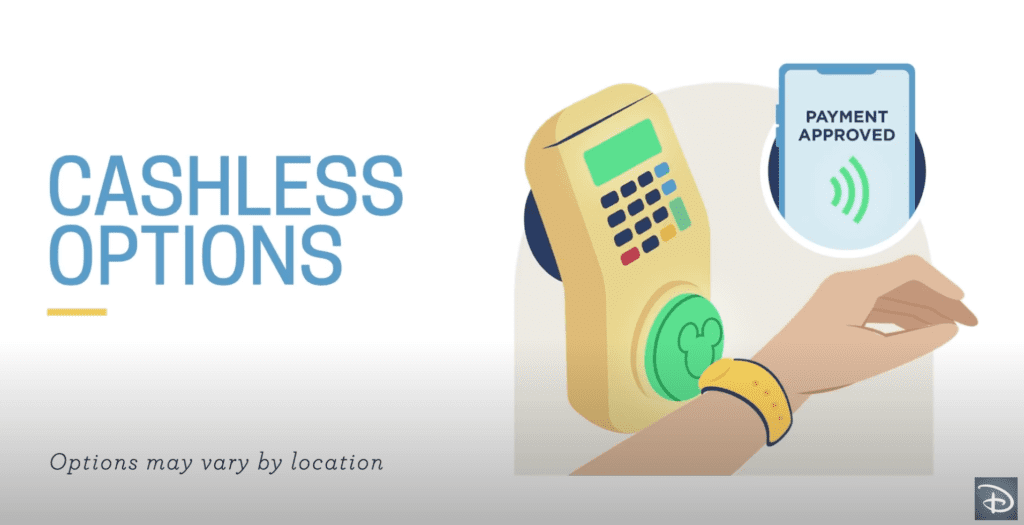 #6 Your hotel rooms and suites will be cleaned and disinfected before you arrive at your Disney Resort.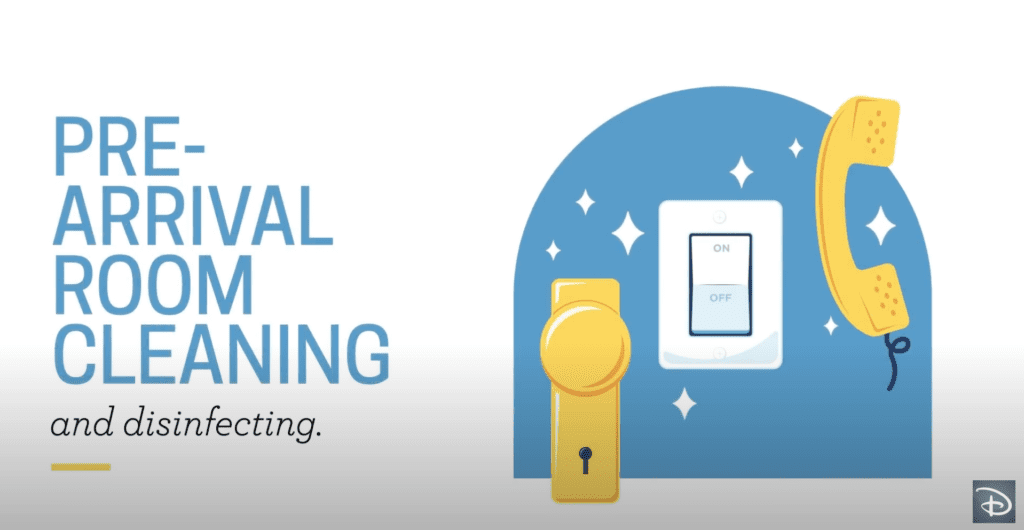 #7 The Disney Resort cleaning staff will clean and wrap certain select amenities, such as TV remote controls.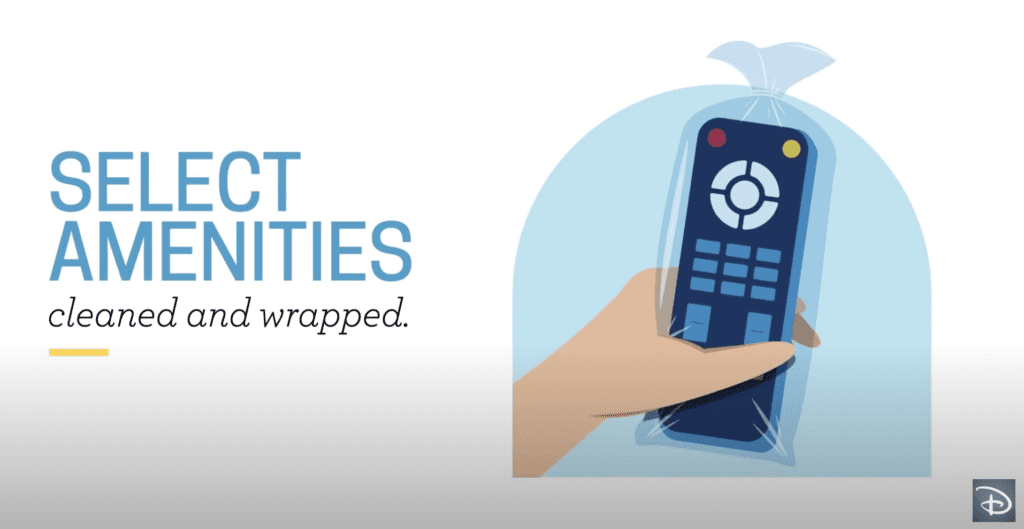 Disney Resort Dining & Recreation Experience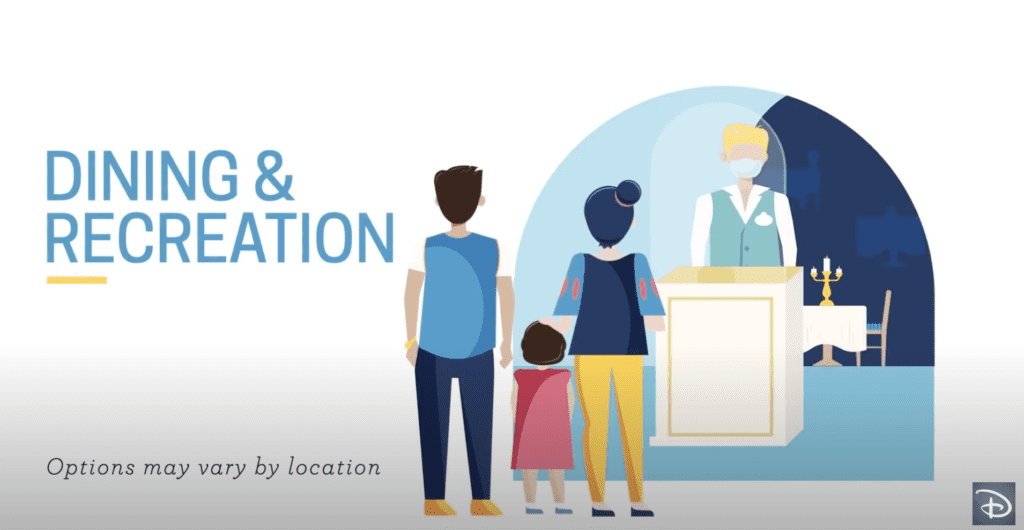 Example: Dining and recreation services may be adjusted to allow for enough social distancing between tables.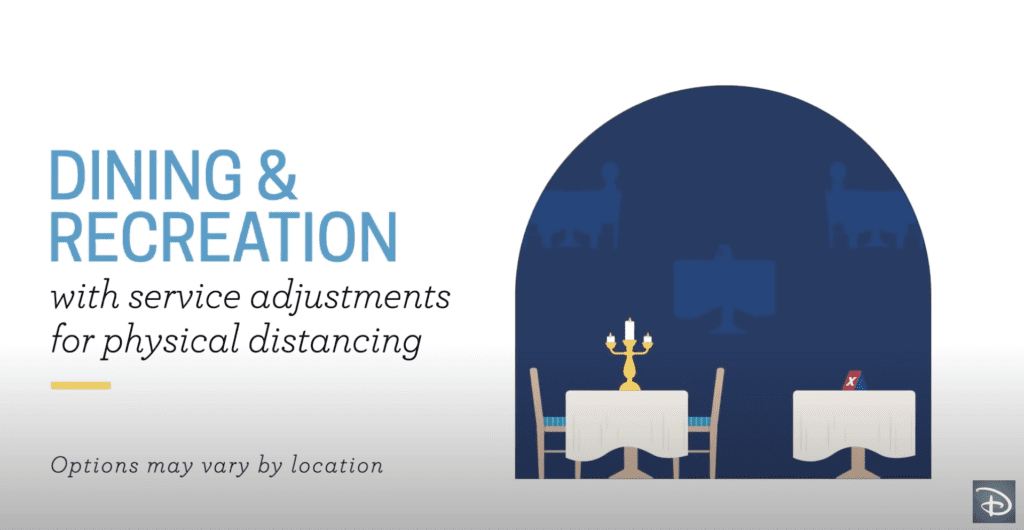 Helpful Health Tips and Reminders from Disney Resorts
#1 It's up to all of us to make sure we're doing our part to keep the parks a safe and healthy place.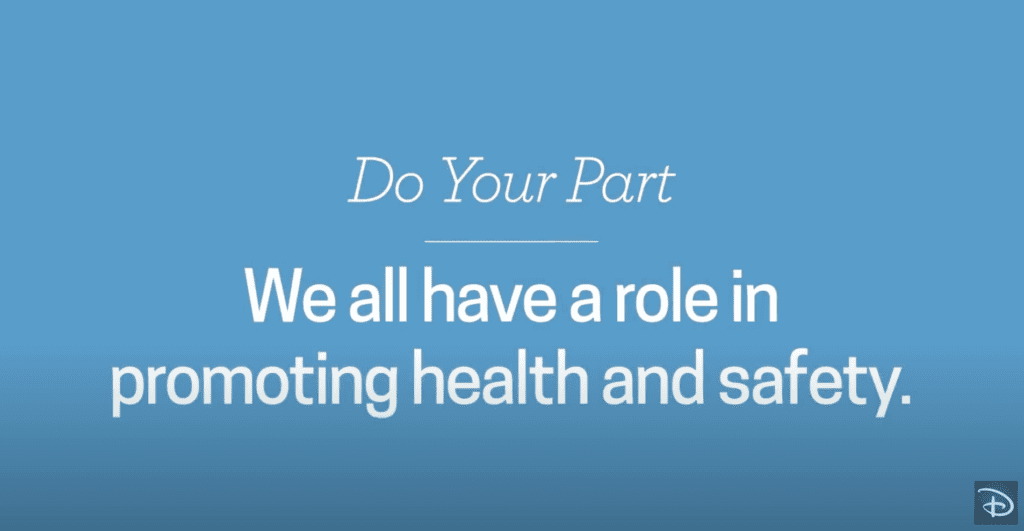 #2 Keep practicing physical distancing from people that are not in your party.
#3 Wash hands with soap and water when possible. There will also be hand sanitizer locations throughout the theme parks and resorts.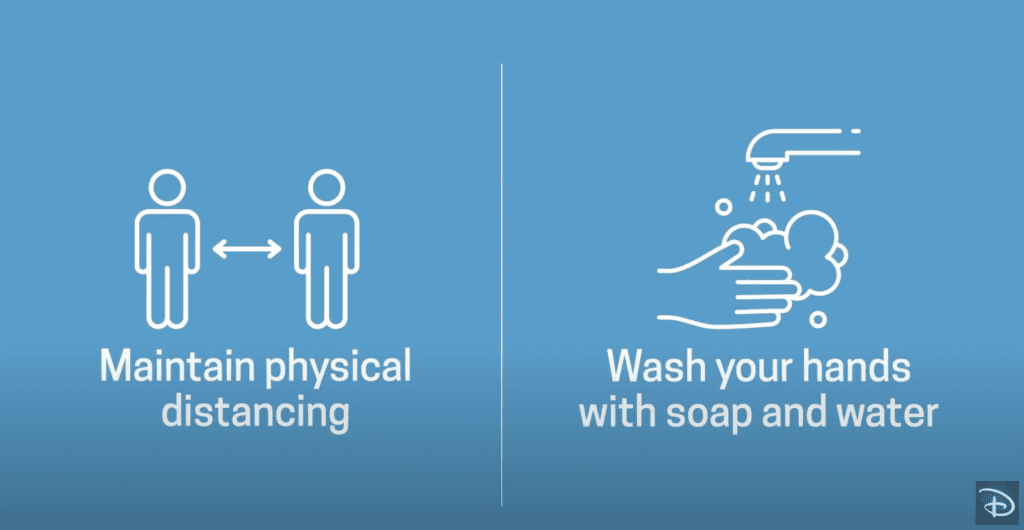 #4 If you, or someone in your party, feels sick or shouldn't travel, it's best to reschedule your Disney World or Disneyland vacation.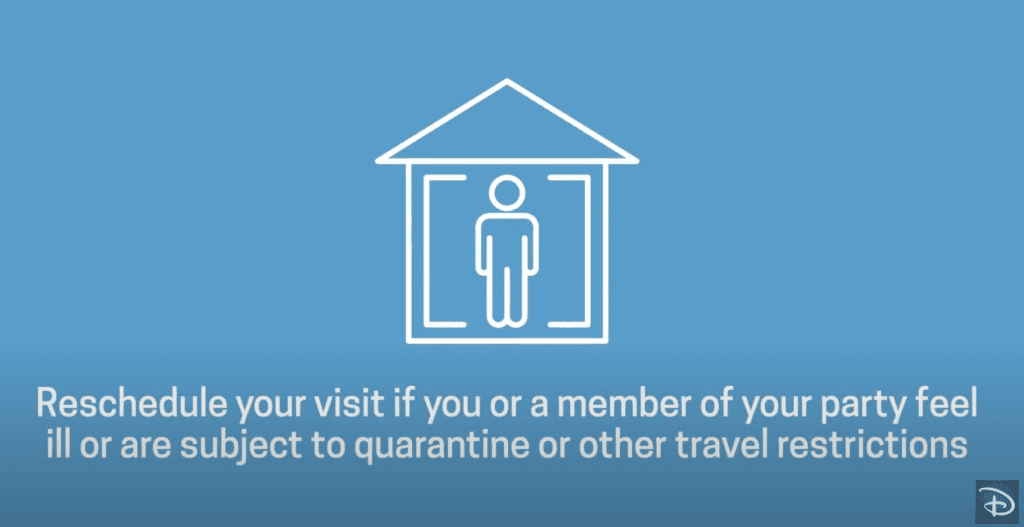 Disney Resorts Video Update Wrap Up
As Disney Resorts notes in the new video update, it's up to everyone – from Cast Members to theme park guests – to keep the resorts and parks safe and healthy.
Just as we should all be doing our part to keep the world safe and healthy at this time, the theme parks are no different.
The final image in the video is the slide below.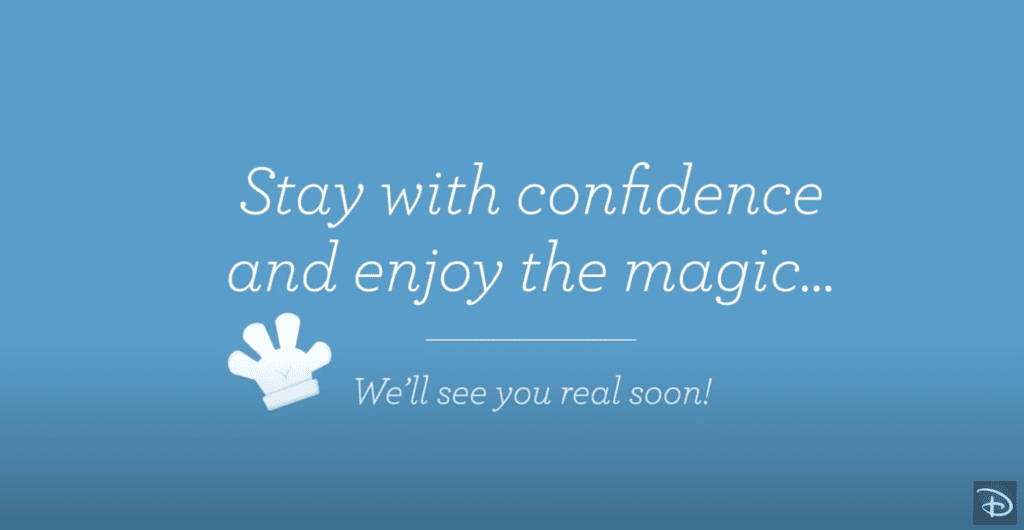 Disney writes, "Stay with confidence and enjoy the magic… We'll see you real soon!"
Personally, I can't wait to get back and enjoy the magic real soon. I'm sure you feel the same way.
Until then, stay safe and well, friends!
Watch the full video update from Disney Resorts below.
Share this post on your Facebook, Twitter, or Pinterest page with the easy share icons below.
Neal Tucker is one of the world's most engaging Disney influencers, with thousands of views and responses across his blog, podcast, and social media profiles every month.
Get started with more D Is For Disney content here