It is with the most profound excitement and glee that I present to you this breaking news: Disneyland has officially released their proposed reopening plan to open back up in July!!!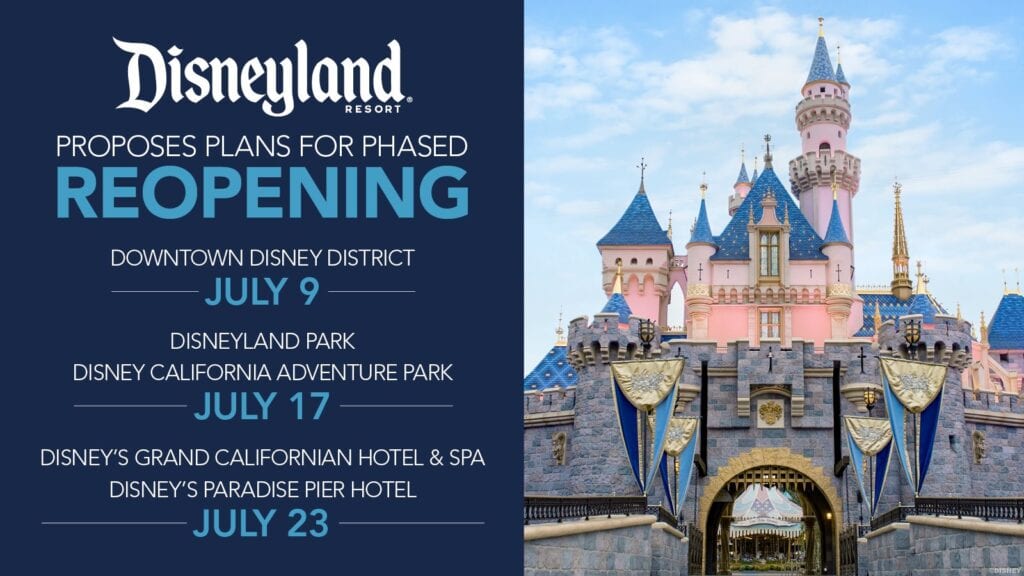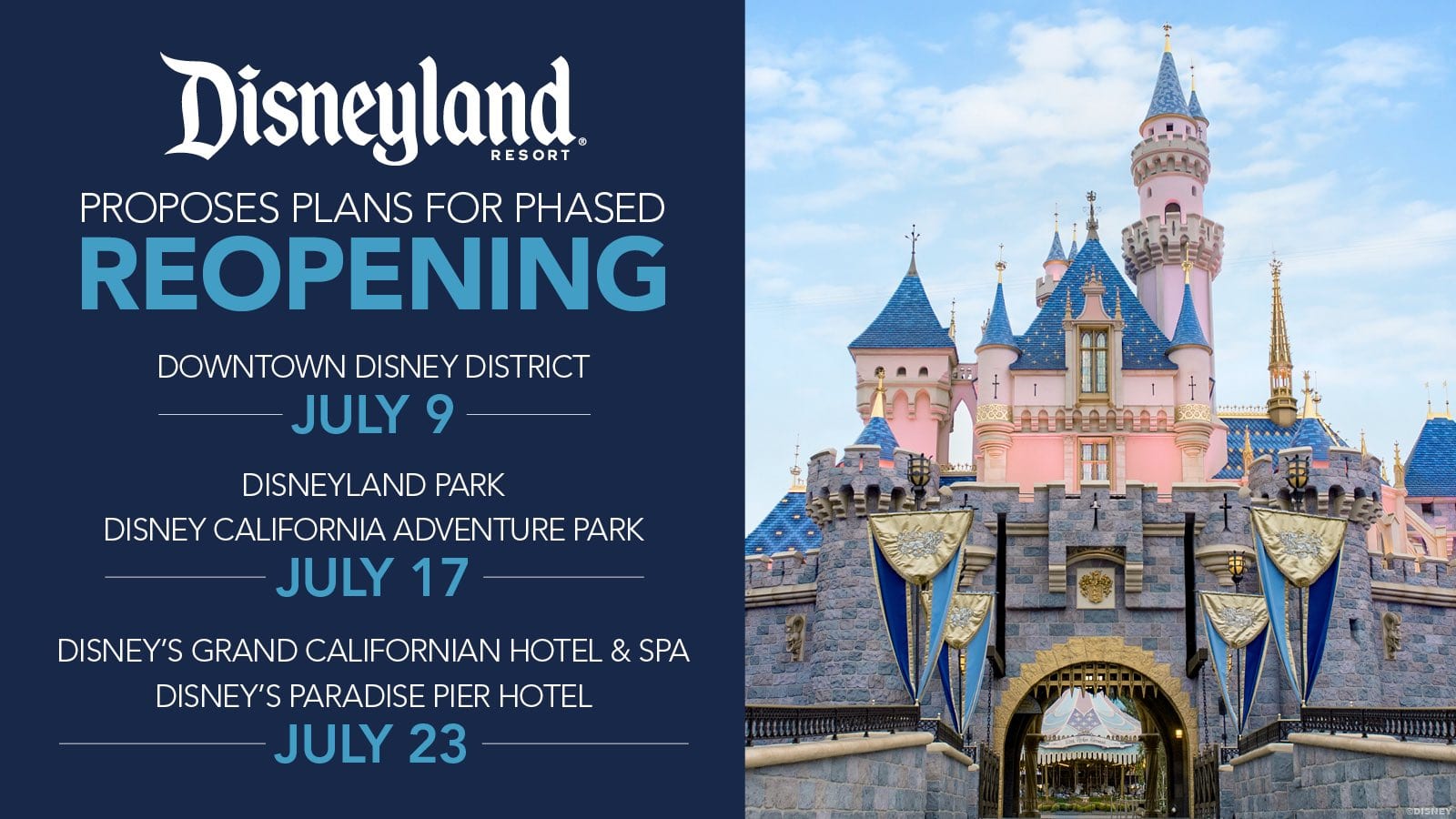 Disneyland Plans to Begin Phased Reopening July 9th
Disneyland released a statement today and a photo summary online on their webpage and official social media accounts.
Most importantly, here is what we know so far in terms of a scheduled reopening for the Downtown Disney District, Disneyland Resort, California Adventure, as well as the resort hotels in Anaheim, California.
Downtown Disney District – July 9th
Disneyland Park – July 17th
California Adventure – July 17th
Disney's Grand Californian Hotel and Spa – July 23rd
Disney's Paradise Pier Hotel – July 23rd
As you can see, it's a phased reopening for Disneyland Resort.
This follows the same principle as Walt Disney World Resort in Orlando, Florida.
From what I can gather, it seems like they've figured out a recipe for reopening the theme parks with Shanghai Disneyland in China.
They instituted a number of seemingly very helpful practices that should make reopening all the Disney Parks much easier and much sooner than many anticipated:
20-30% capacity
Pre-entrance temperature check screenings
Social distancing markers (with a little Stormtrooper help)
Hand sanitizer all over the place
And more…
One new question concerns the mask requirement in Orange County. Read all about that right here.
Plus, get the info on the reopening of Shanghai, and what to expect when you visit Disney World at reopening.
Read the Full Disneyland Reopening Plan Statement
Below is the entire reopening plan statement from Disneyland Resort.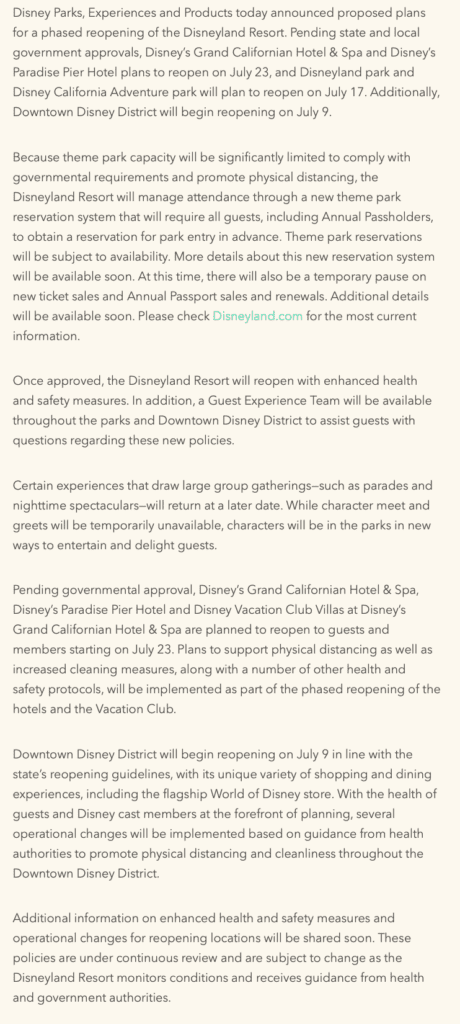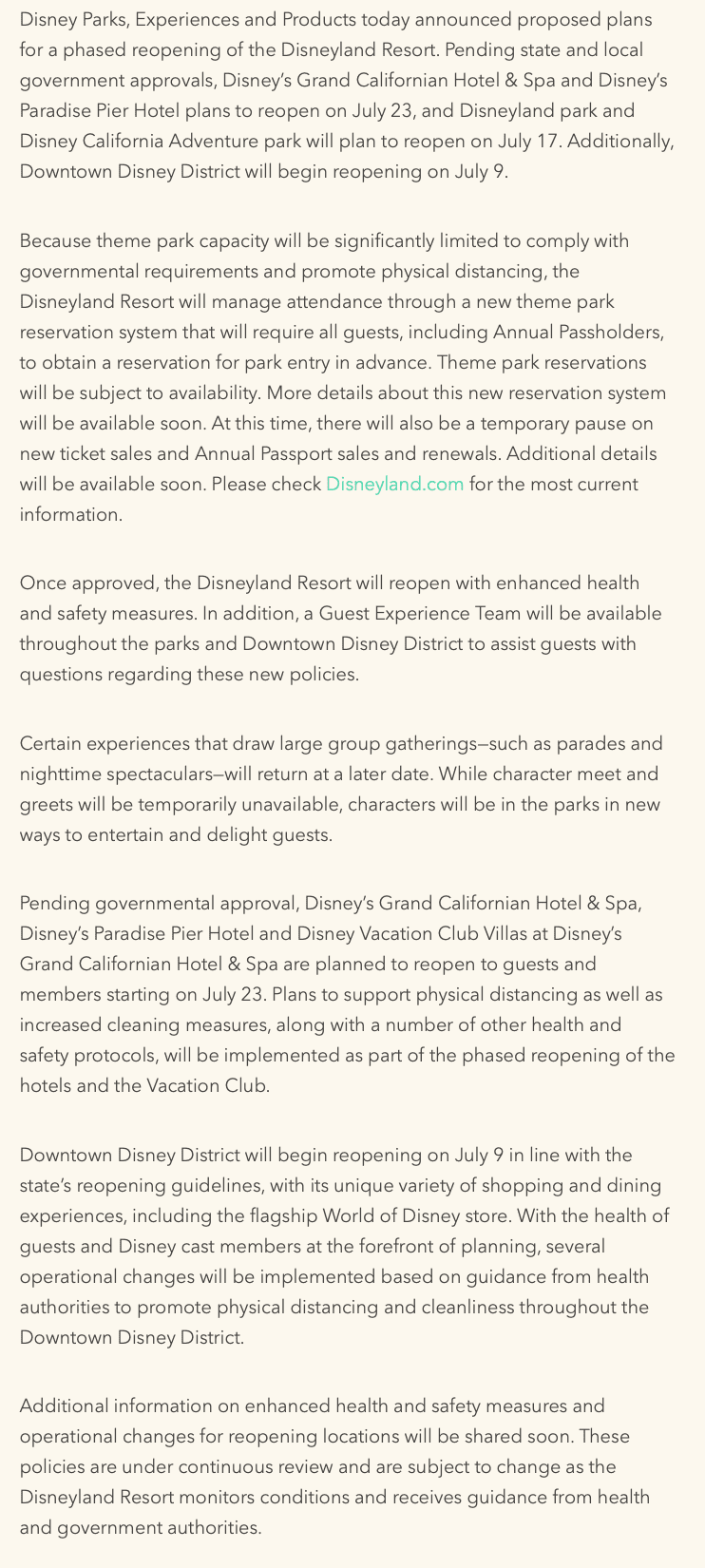 As expected, we'll be using the new virtual reservation system Disney has discussed previously.
I could not be more excited, and I can't wait to get back to Disneyland.
Home sweet home! 🙂
Curious about whether it's really safe to reopen? Hear what Disney CEO Bob Chapek had to say about that.
Share this post on your Facebook, Twitter, or Pinterest page with the easy share icons below.
Neal Tucker is one of the world's most engaging Disney influencers, with thousands of views and responses across his blog, podcast, and social media profiles every month.
Get started with more D Is For Disney content here