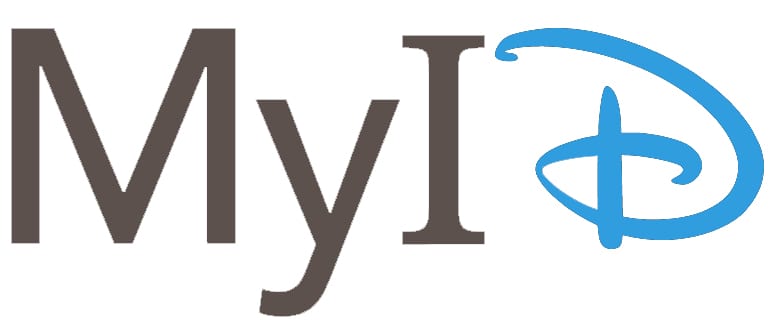 EnterprisePortal Login Disney is unsurprisingly one of the most searched terms related to Disney. If you are an employee or cast of The Walt Disney Company, chances are, you may have looked this up at one point in your career.
Why would you look up EnterprisePortal Login Disney? Disney's Enterprise Portal, or commonly referred to as Disney Hub, is your all-access pass as a Disney employee. It gives you access to everything that you need to know whenever wherever.
In this article, I will help you understand the importance of that portal. You won't need to type EnterprisePortal Login Disney on your search bar anymore.
What is the Disney Hub login? It's http://login.my.id.disney.com.
What is the EnterprisePortal Login Disney or Disney Hub?
It is common knowledge that Disney is a big company. In fact, it has almost 200,000 employees operating in about 40 countries around the world. With this great volume, there is the need to manage people effectively and efficiently.
Disney has always believed in the efficiency of having one system. That's one thing I greatly appreciate about them as a company. Because of this, Disney decided to create an online portal to connect Disney to its employees, Disney to its other partners, and employees to one another.
The Enterprise Portal or Disney Hub, as people call it, is the solution to this management dilemma. This online portal serves as the bridge that connects all members of the Disney community. Imagine a database where all information is readily available.
You may have also heard of it as the Disney Employee Hub. Disney initiated this portal so employees can use the tools they need, get the information they are looking for, and connect with other individuals or organizations in just a few clicks.
What can I find in the Disney Hub?
The Disney Hub portal is a gold mine of information. From personal information as an employee or partner to interesting tidbits, it provides you with the data you need all in one place.
Here are the things you have access to as a Disney employee or partner at EnterprisePortal Login Disney.
Employee Information
Personal information records – email address, mailing address, etc.
Work schedule
Paystub
Overtime or Extra Hour$ hotline
Cast services – casting, casting scouts, access control at ID office, payroll forms
Disney Look guidelines
Company departments and their corresponding services
Disney Resources
Library resources, locations, and activities of Disney University
Facts and trivia about Disney
Company News
Disney theme parks and company affairs updates
The Walt Disney Company sales updates
Current events and news on sports, movies, and music
Community Updates
Cast events and activities
Mickey's Retreat events – Mickey's Retreat is an exclusive facility for Disney employees, cast, and their families.
Cast/employee-exclusive offers and activities
Training opportunities at Disney
Eyes and Ears stories – Eyes and Ears is a magazine exclusively for Walt Disney World cast and employees.
In addition to the items above, the Disney Hub also has information for those who are under Disney initiatives such as the Disney Internship Program.
Career-planning
Education-based programs
Shuttle and transportation schedules
Housing events updates
Upcoming events
HTM: Housing the Magic episodes
Weekly email and The Communication newsletters
How To Get An EnterprisePortal Login Disney Account
To be given access to the EnterprisePortal Login Disney, you have to register as a user. Each user access is unique because you need to be affiliated with Disney to be granted such access. Users refer to their login credentials as MyID.
The first step and probably the most crucial one is to get your company-assigned ID. Your ID is the most important item you need for this registration because it verifies your affiliation with the Disney company. If you do not have one yet, I recommend you reach out to your Human Resources department. They will help you get through the process of getting an ID.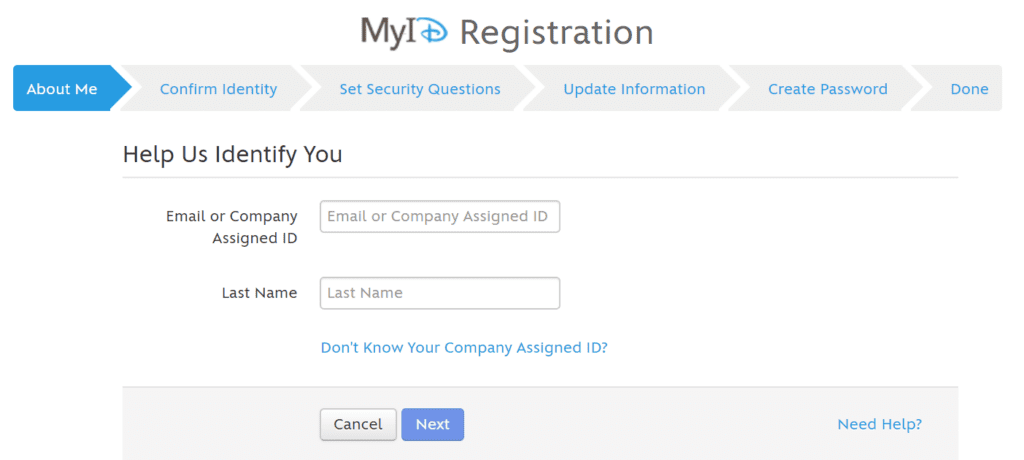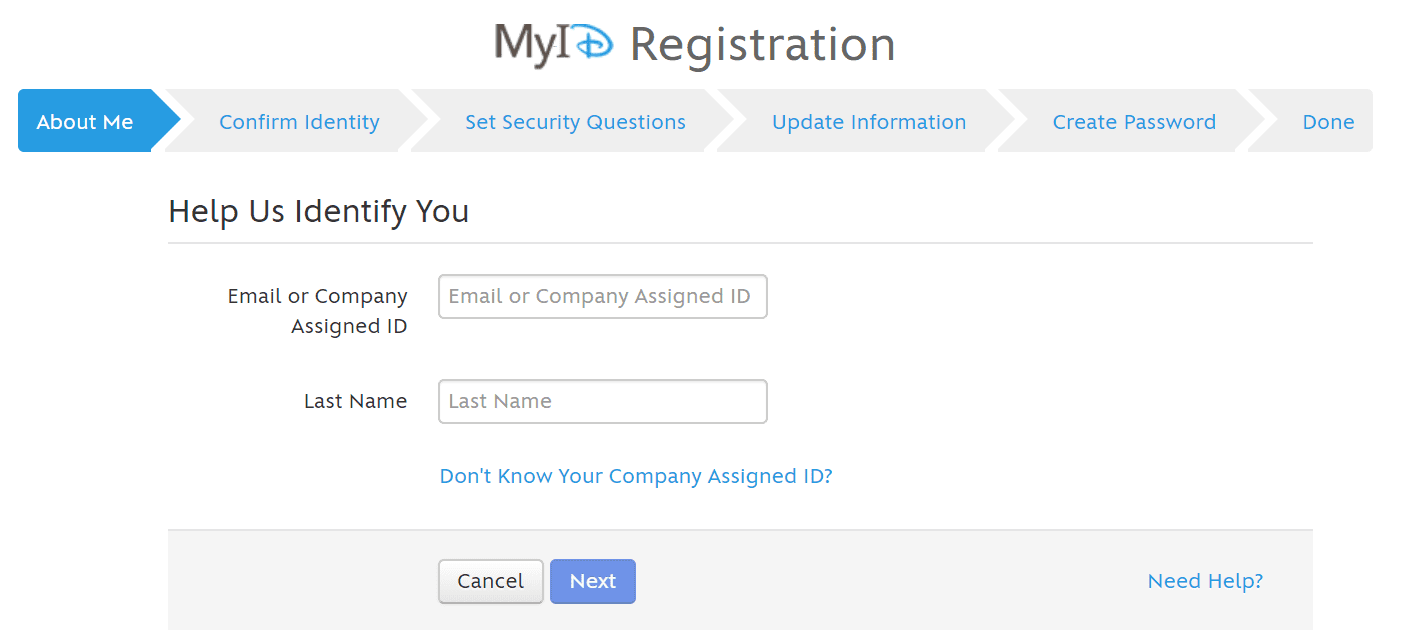 Once you already have your company-assigned ID, follow these next steps:
Visit the Disney Hub Enterprise registration page here.
The first information the page will require is your email address or company-assigned ID and last name. Be sure to fill in the correct details..
Hit Next and continue to provide the details asked in each step. The next steps are categorized into these sections: Confirm Identity, Set Security Questions, and Update Information.
After completing these sections, create your own password. Make sure to set a strong password! Avoid passwords that are easy to guess. Don't forget your password as you need it to access your account. If you do so, you can always retrieve your account. I will share the steps in the later part of this guide.
Once you have gone through all the steps, your registration is complete and you now have your own EnterprisePortal Login Disney account.
If you are more comfortable with another language, the page has a Language option. You can set based on your preference so you can work on your registration faster.
How To Access Your EnterprisePortal Login Disney Account
Disney Hub and your EnterprisePortal Login Disney account will make your life as an employee easier. Connecting with your colleagues, managing your workload, and improving your career will be a breeze. You just need to remember your user credentials.
Always keep your login details in mind. To sign in, do the steps below:
Make sure you are connected to the internet. You may use your phone or desktop to open your account.
Go to the Disney Hub or EnterprisePortal Login Disney page here.
Key in your email address or company-assigned ID.
Enter your password.
Press the "Login with MyID" button and you're good to go!
How To Reset Your EnterprisePortal Login Disney Password
Forgetting your password is one thing you cannot avoid. Don't panic, though, because you can always retrieve your account. You can do so as long as you know the other details required for your login.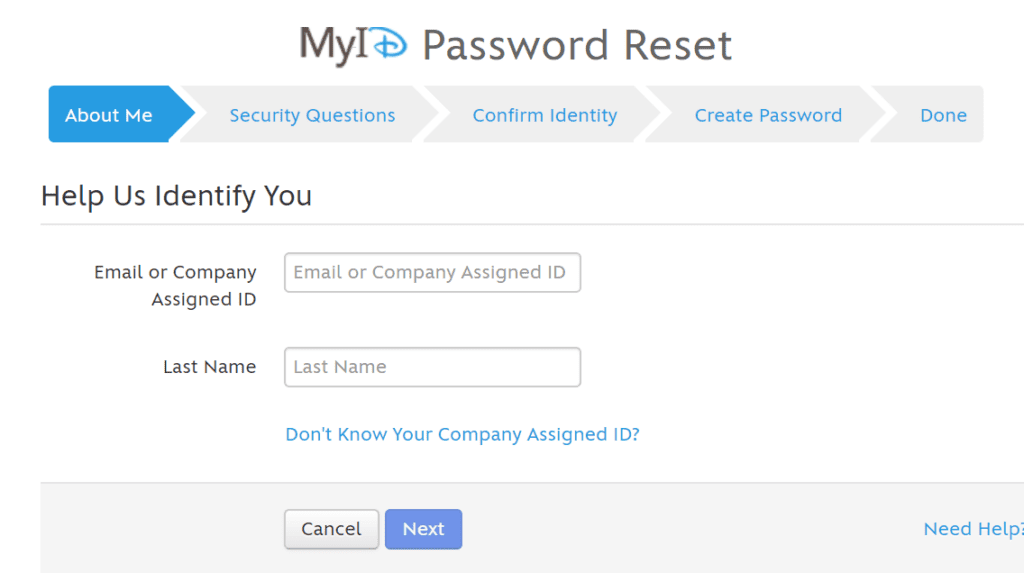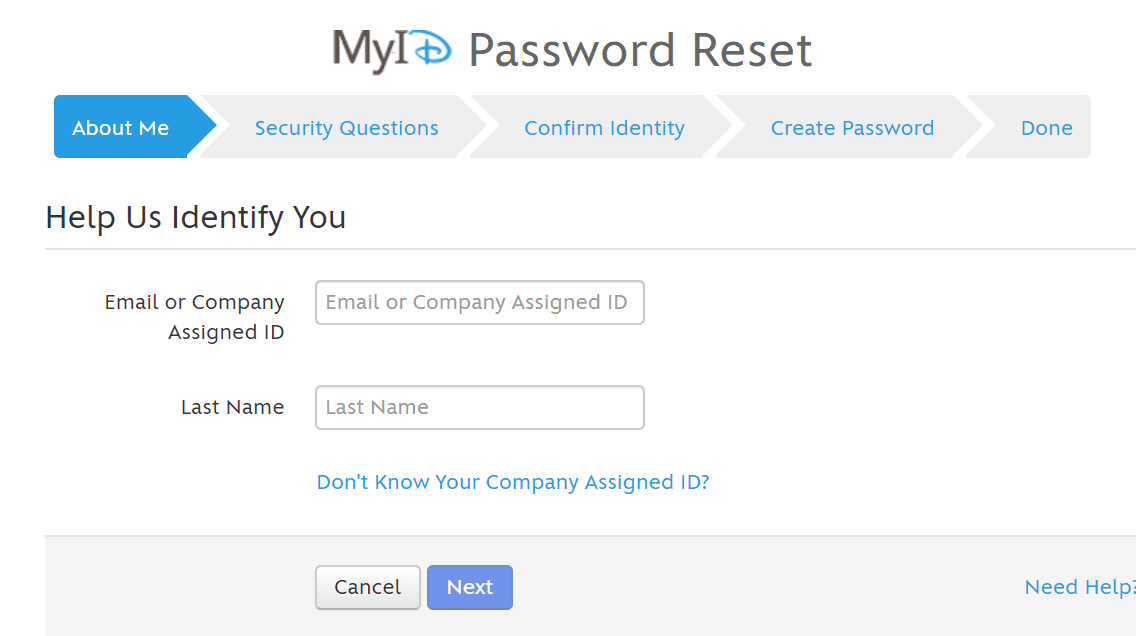 To reset your Disney Hub account password, you simply have to follow this process:
Head over to the Password Reset page here.
Input your company-issued ID and last name to help the portal identify your account.
Enter the other required fields in the Security Question and Confirm Identity sections.
Once your details are confirmed, you can now reset your password!
If you are having trouble retrieving your account through the Forget Password feature, get in touch with your Human Resources or Information Technology department to help you fix your problem.
Common Problems in Accessing Your Account
Because the portal has over a hundred thousand users, technical-related issues are bound to arise. You don't have to worry, though, because you can easily address these problems.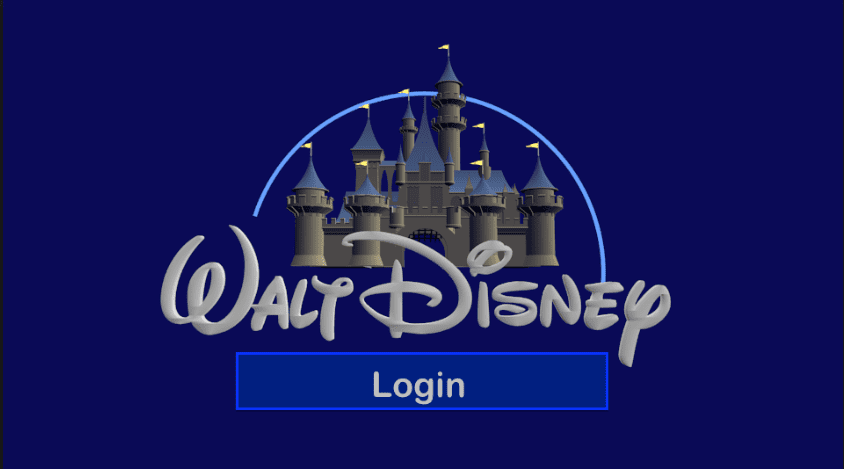 Username Problems
There are instances where you might have trouble with your company-assigned ID or email address when logging in. If you fail to access your account with your company-assigned ID, try using your email address. It also works the other way around.
Password Issues
If you experience trouble with your password where the portal does not accept it, you can always try again. Forgot your password? Retrieving it is also relatively easy especially if you have your other login details. The steps on how to reset your password are in the section above.
Account Cancellation
Should you want to cancel your account for your own reasons, you have to get in touch with the Disney Hub authorities through phone. You cannot do it online for security reasons. For inquiries and assistance, you may call (407)939-4357.
Disney has designated a team for retirees and ex-employees to help them with their exit process.
Easy Access Through EnterprisePortal Login Disney
Disney Hub and the EnterprisePortal Login Disney is the company's initiative to make the lives of their employees and partners more convenient. Access to information and community connectivity faster, easier, and more efficient.
Working at Disney? Get your EnterprisePortal Login Disney account now and get everything you need in just a few clicks!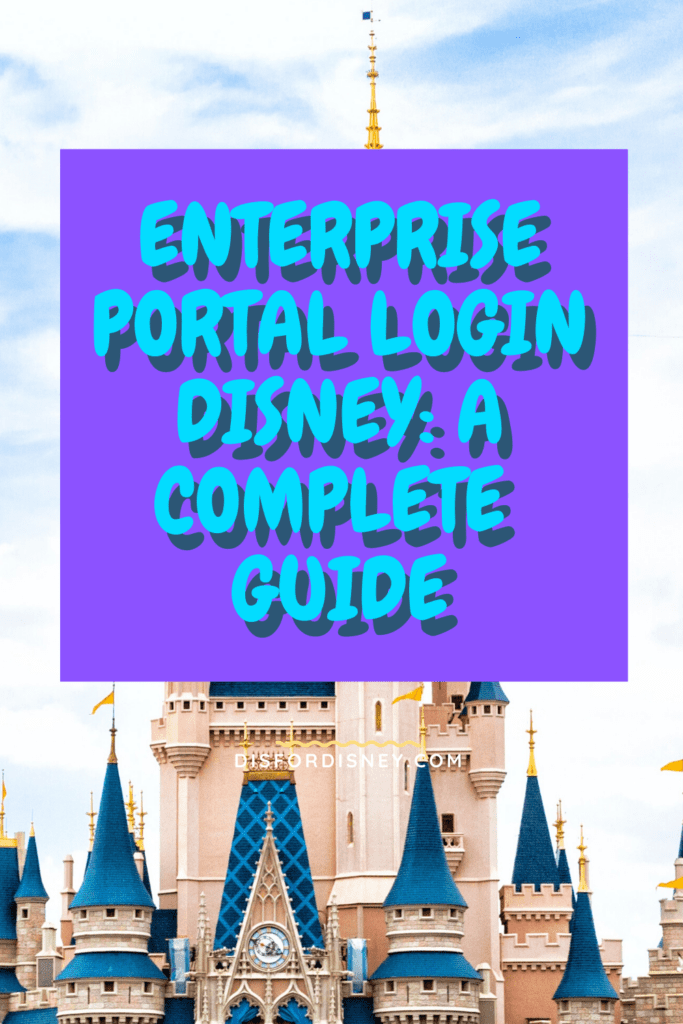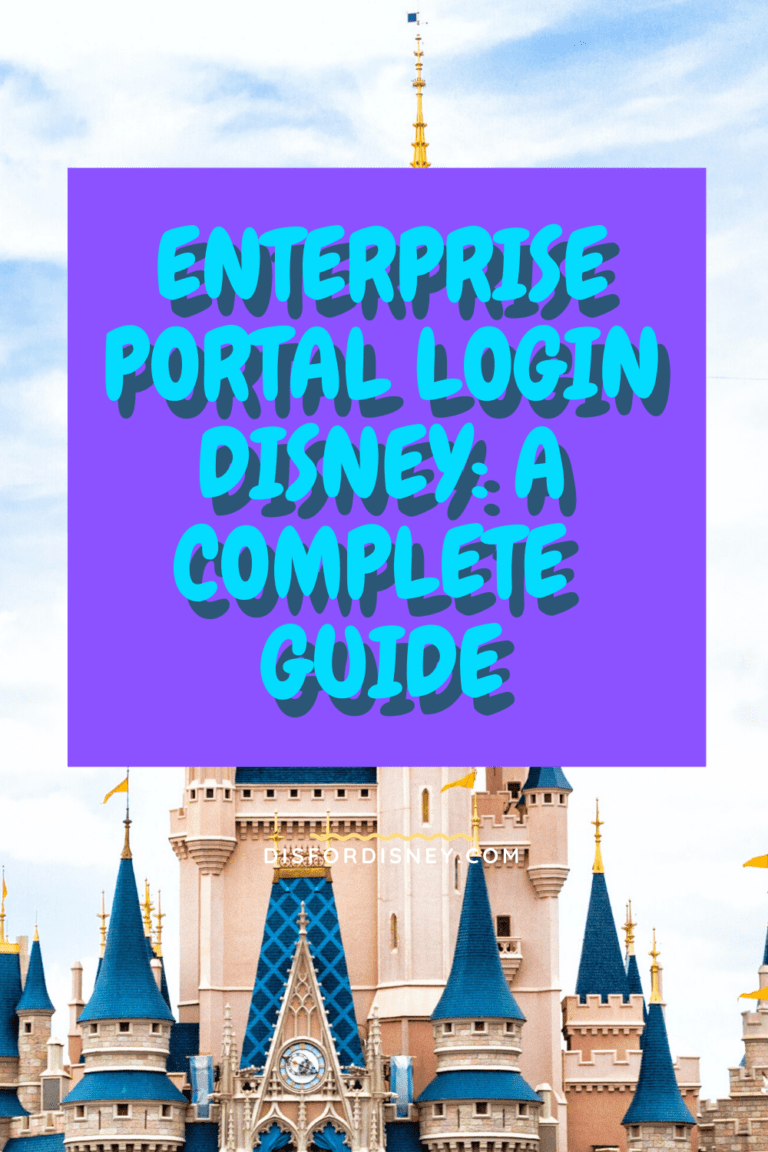 Share this post on your Facebook, Twitter, or Pinterest page with the easy share icons below.
Neal Tucker is one of the world's most engaging Disney influencers, with thousands of views and responses across his blog, podcast, and social media profiles every month.
Get started with more D Is For Disney content here