Tron 3 rumors are being confirmed by none other than actor Jared Leto. Here's everything we know so far about the Disney movie sequel.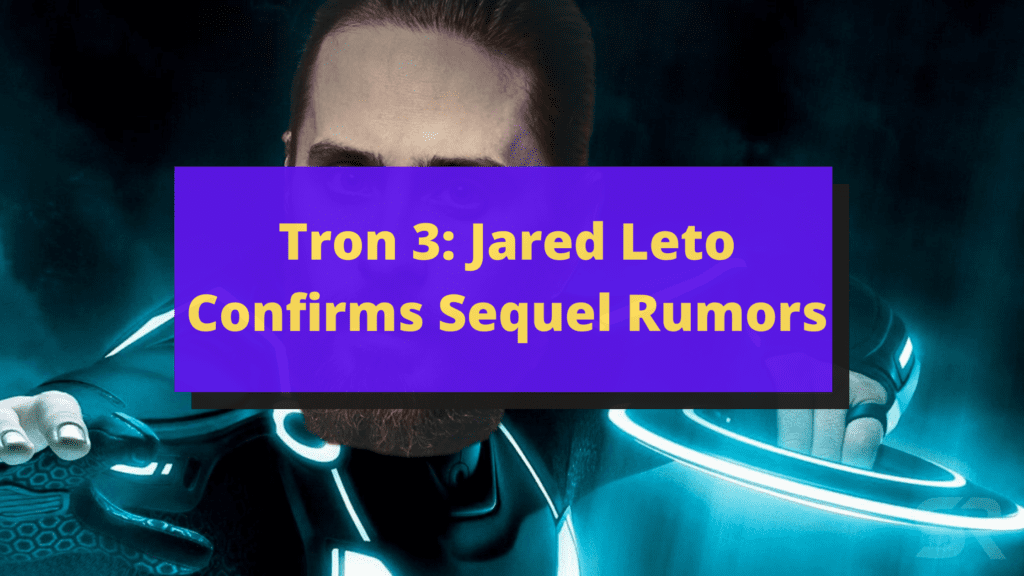 Tron 3 + Jared Leto
In 2010, Disney produced Tron: Legacy, which modernized the original story from the 1980's film.
Even though it had been through extensive planning and pre-production, in May of 2015, Disney nixed Tron 3 from the expected trilogy.
According to reports, Jared Leto has been tapped to star in Disney's Tron franchise reboot.
This is very exciting news for Tron fans worldwide, as the franchise has grown a bit of a cult following over the decades.
People and blogs on Twitter are certainly very excited about it!
Plus, the original Disney Tron: Legacy reboot received solid praise from fans, garnering a nearly 7/10 score on IMDb after more than 300,000 ratings.
With this in mind, it makes sense that the actor would have some thoughts about the movie's progress and ideas about how to make it succeed going forward.
Here's what Jared Leto said about Tron 3 in a discussion with Collider:
It was a huge movie for me as well and I do think there's so much potential in that world, there's so much left to be said. I'm absolutely game to try to help in any way that I can bring that to life. It's something that we're in discussions about and very much looking forward to bringing to reality. It's very early days though.

Collider
Jared Leto added of the Tron movies and franchise, "It's one of my favorites."
Catch up on the Tron franchise with these 10 Things to Know About Tron: Legacy.
Additionally, we have some hope of the third movie from the director of Tron: Legacy, Joseph Kosinski.
There's no confirmed director for the third film, but he did have some encouraging words for the movie.
Kosinksi said to Collider, "I guess I can say that Tron 3 is in cryogenic freeze. So, it's there. […] It's alive, but it's sitting there, waiting for the right time to move forward."
What do you think of the news of Tron 3, Jared Leto, and all the swirling rumors, some of which seem to be getting confirmed by the actor and director?
Let me know in the comments or on social media!
Don't forget to follow me on Twitter @disfordisney_.
Keep Reading
Is Disney About to Make an All-Female Marvel Avengers Reboot?
Share this post on your Facebook, Twitter, or Pinterest page with the easy share icons below.
Neal Tucker is one of the world's most engaging Disney influencers, with thousands of views and responses across his blog, podcast, and social media profiles every month.
Get started with more D Is For Disney content here