The world is abuzz for Mad Beauty Disney Princess Skincare. That's because Mad Beauty has teamed up with The Walt Disney Company to create some beautiful Disney Princess skincare products, face masks, and more. Take a look at all the great makeup products they offer below.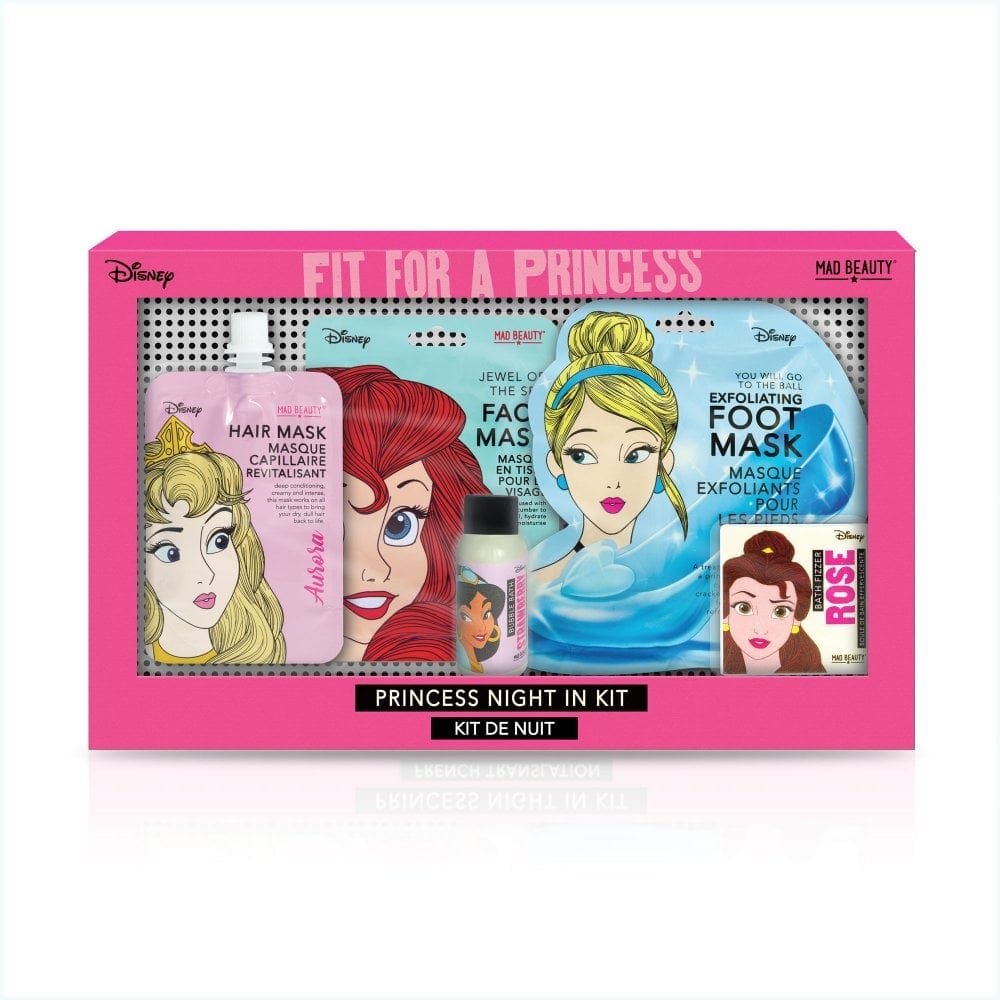 Note: Images below courtesy of Mad Beauty unless otherwise indicated.
Mad Beauty Disney Princess Skincare
Everyone is talking about the Mad Beauty Disney Princess Skincare lineup right now online.
You know, the one that's "Fit for a Princess"!
It's really no surprise, because this product line is absolutely amazing.
Mad Beauty has combined classic Disney princesses, and other animated characters, with awesome skin care products.
Who wouldn't want that!
Take a look below at many of the incredible Disney Princess skincare products available from Mad Beauty.
They have face masks, headbands, and a whole lot more.
To shop for any of these great items on the Mad Beauty Disney Princess Skincare website store, just go here.
Mad Beauty Disney Princess Skincare | Face Masks & Kits
Mad Beauty writes on their website: "The Disney princesses are some of their most loved characters & our masks are designed to make anyone feel like a princess."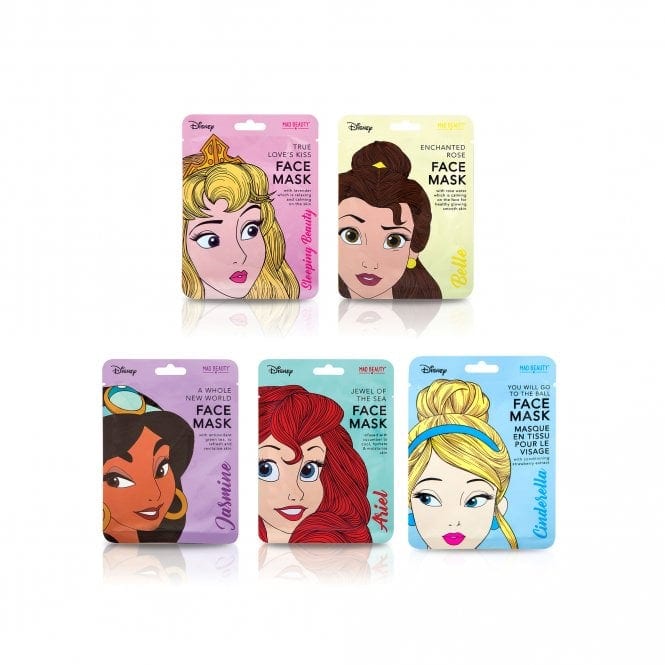 They have many options available across multiple princesses in the Official Disney Princess Collection.
Sleeping Beauty: Lavender – relaxing & calming
Belle: Rose Water – calming for healthy glowing skin
Jasmine: Antioxidant Green Tea – replenish & revitalize
Ariel: Infused with Cucumber – cool, moisturize & hydrate
Planning for a nice evening at home by yourself? Get the Fit for a Princess Night In Kit!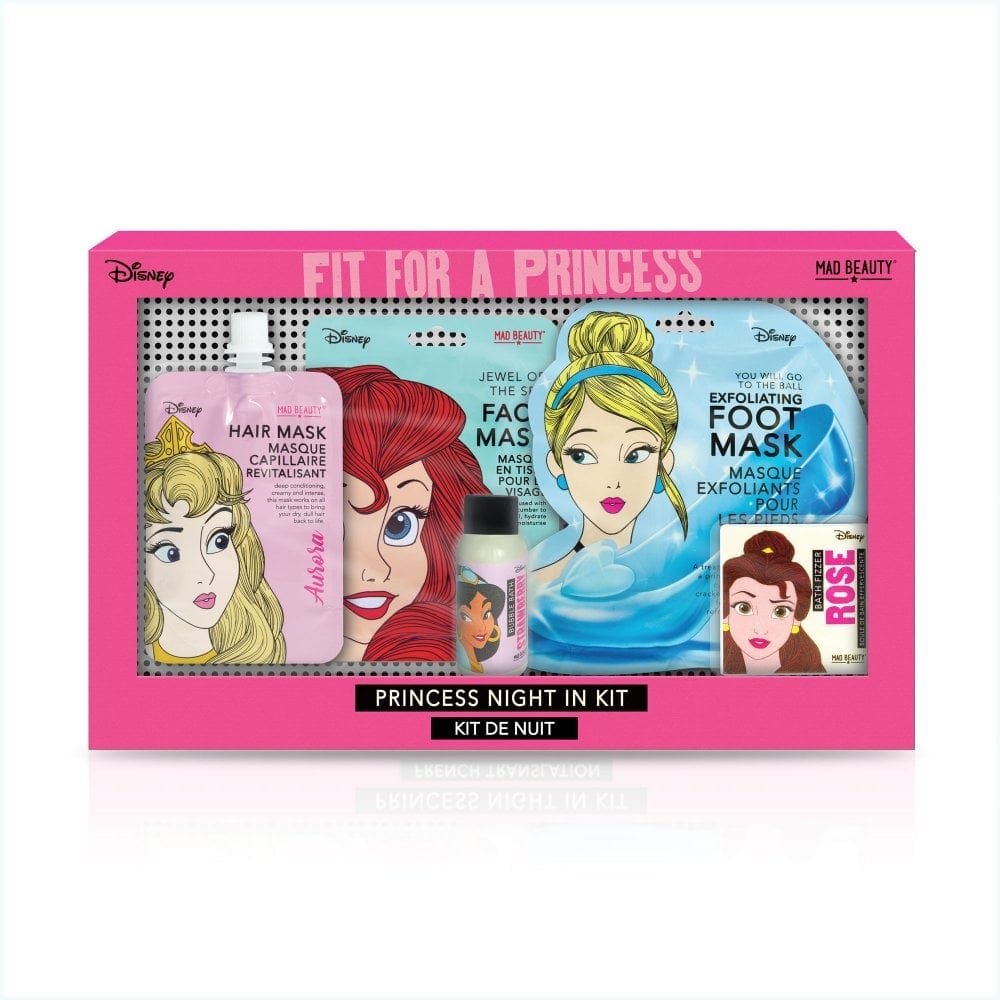 It comes with:
Aurora hair mask
Ariel ace mask
Cinderella foot mask – hope it fits! 😉
Jasmine bath bubbles
And even a Belle bath fizzer
So it's sure to make your night at home a magical one!
Mad Beauty Disney Princess Skincare | Head Bands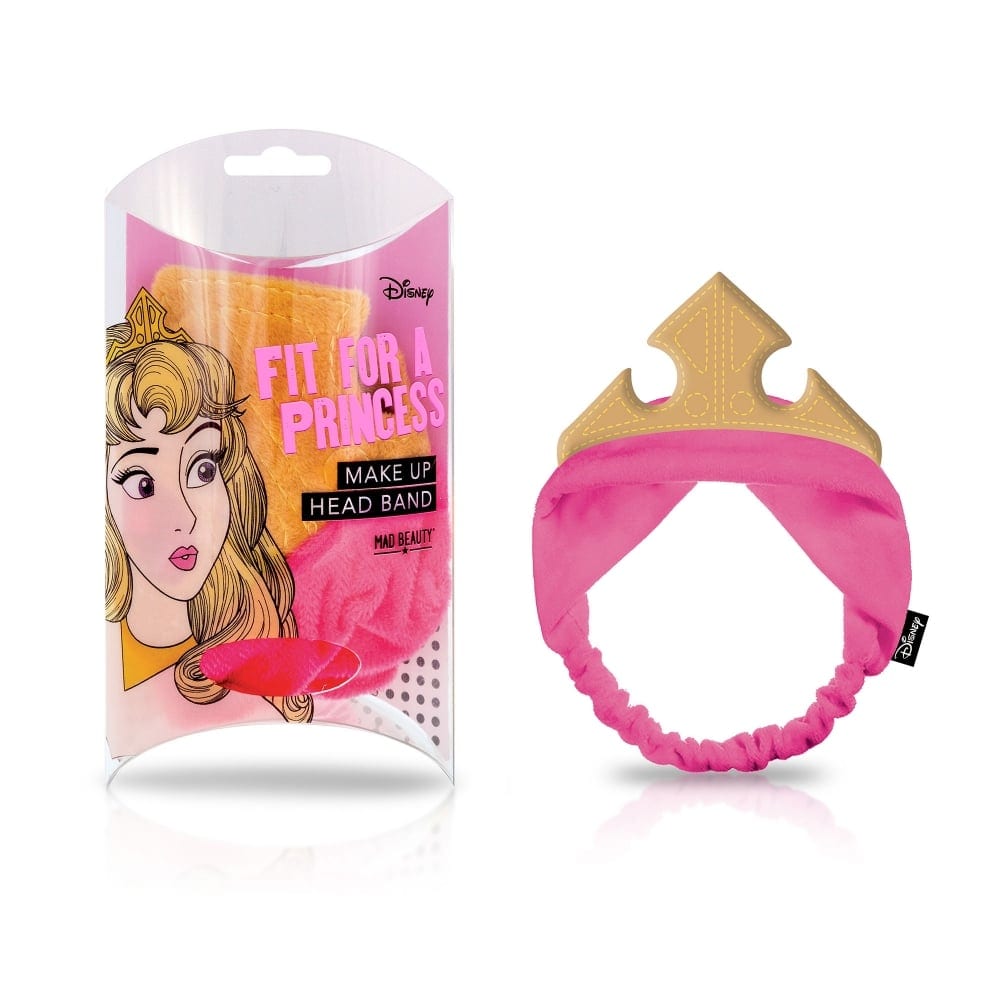 For anyone that wants to look and feel like iconic and classic royalty, you should check out the Mad Beauty Disney Princess make up head bands.
Inspired by the Disney Princesses themselves, this Fit for a Princess makeup headband will help you to put on your makeup with ease and look like a princess at the same time.
Talk about a win-win! 🙂
They have many styles to choose from, including Princess Aurora, Princess Jasmine, and other characters from the Disney collection.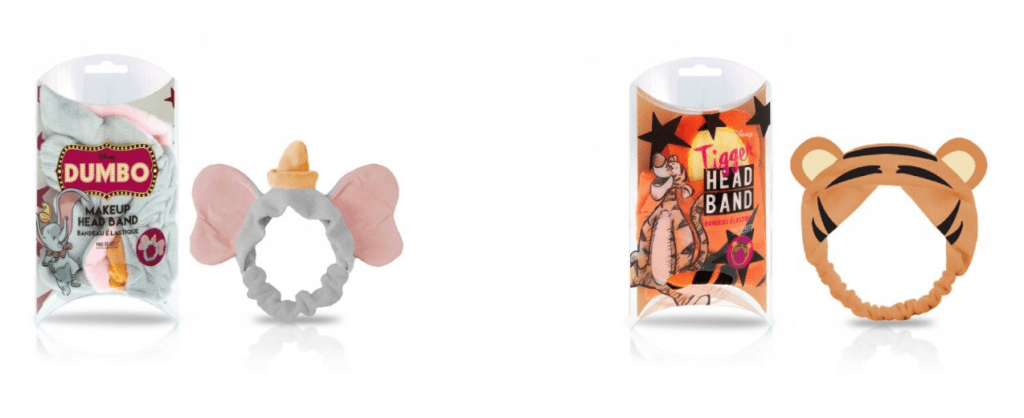 Mad Beauty Disney Princess Skincare | Makeup & More!
This is the Mad Beauty Disney Festive Fairies bath and body kit.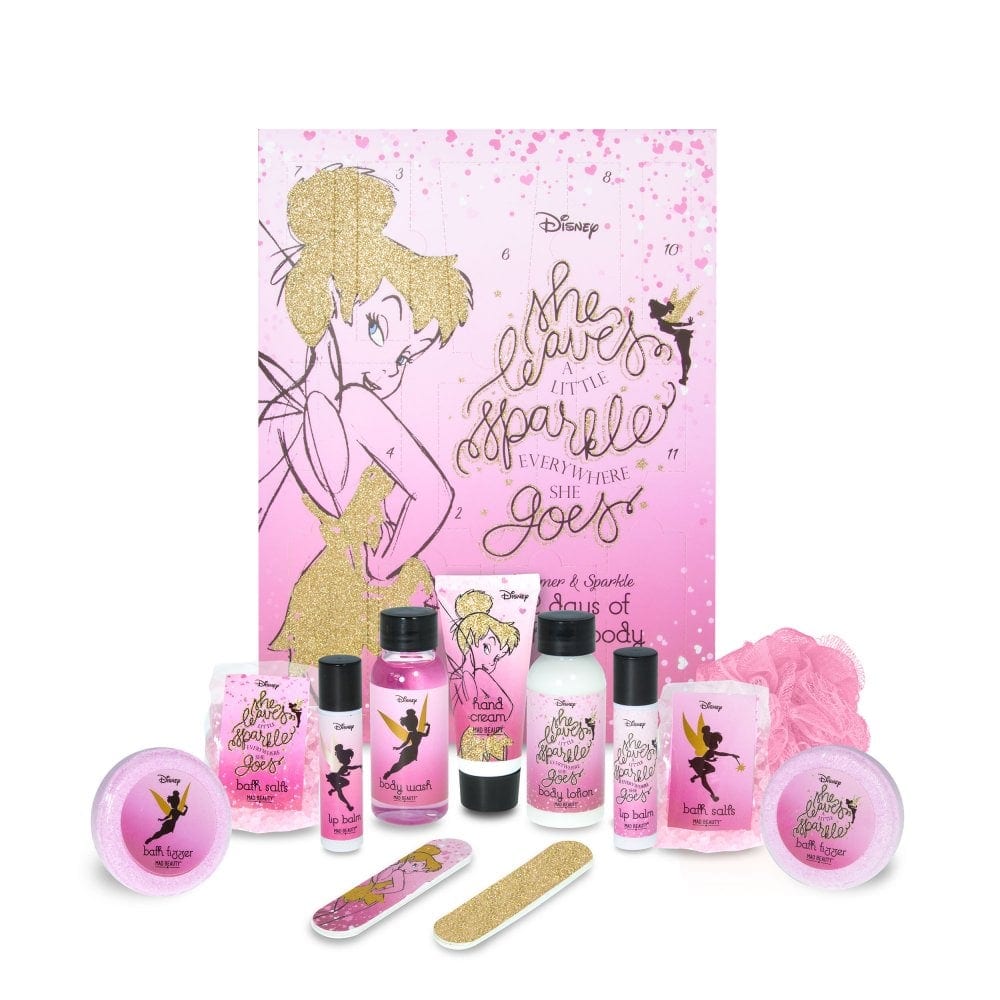 It provides 12 different products for 12 straight days of Disney's Tinker Bell princess beauty and self-care.
Check out some of these Disney Princess skincare lip balms!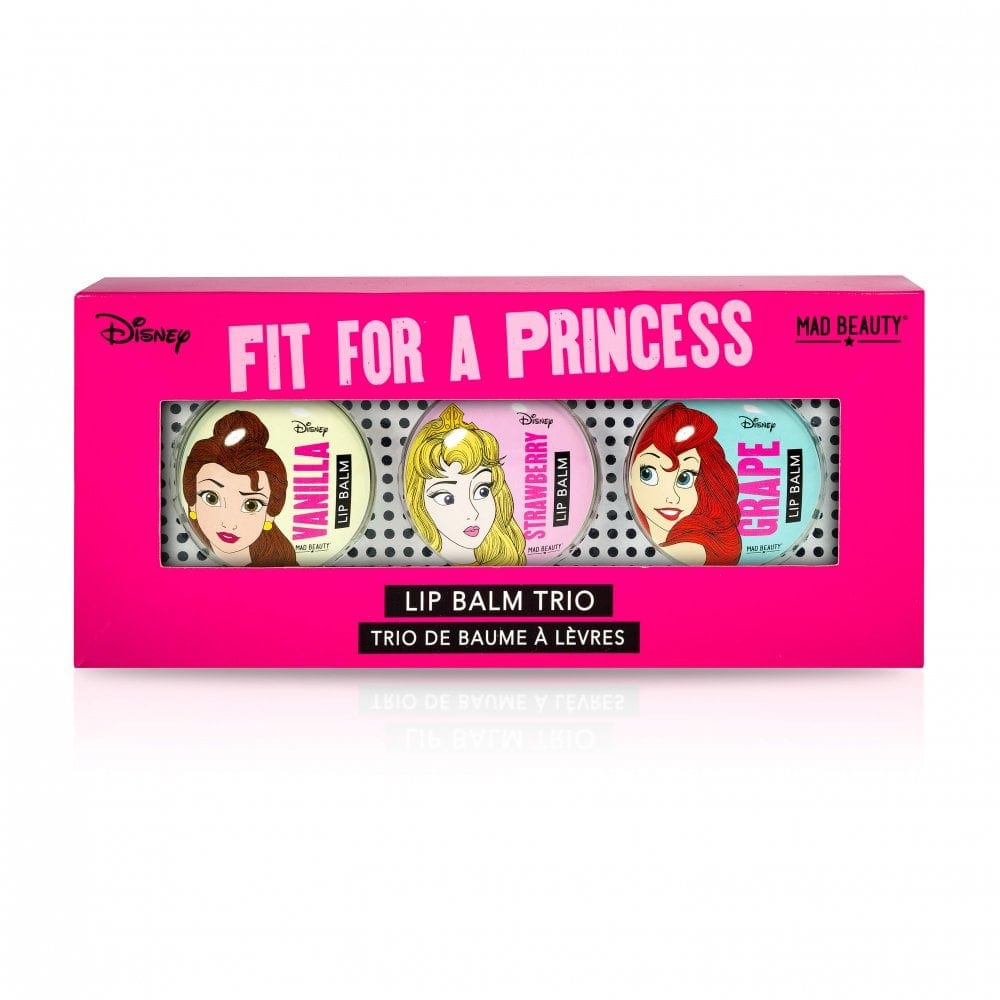 Choose from Princess Belle, Princess Aurora, or Princess Ariel themed lip balms fit for a princess.
Nothing says Disney pampered like a personal Princess Aurora makeup bag…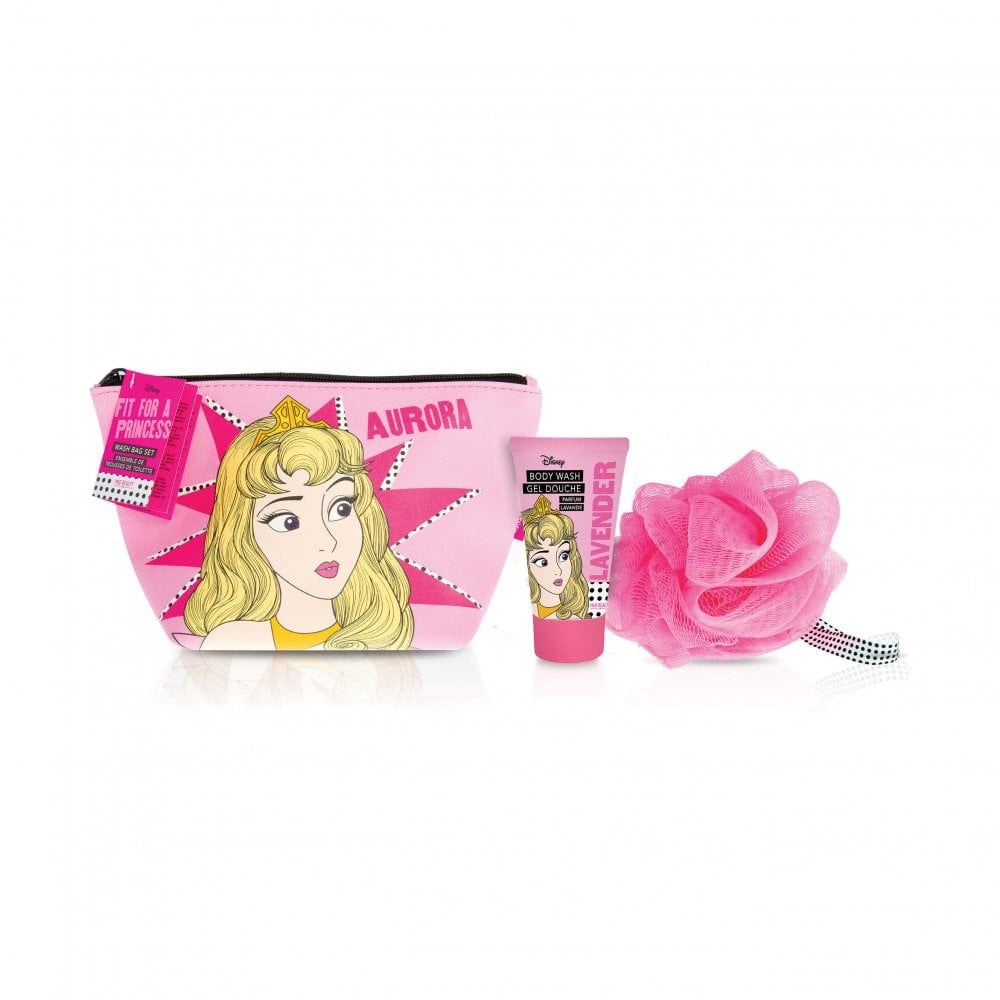 It comes complete with Mad Beauty Disney Princess skincare body wash and a cute pink loofah as well.
Next up, you have to see these Disney Fit for a Princess bubble baths from MAD BEAUTY.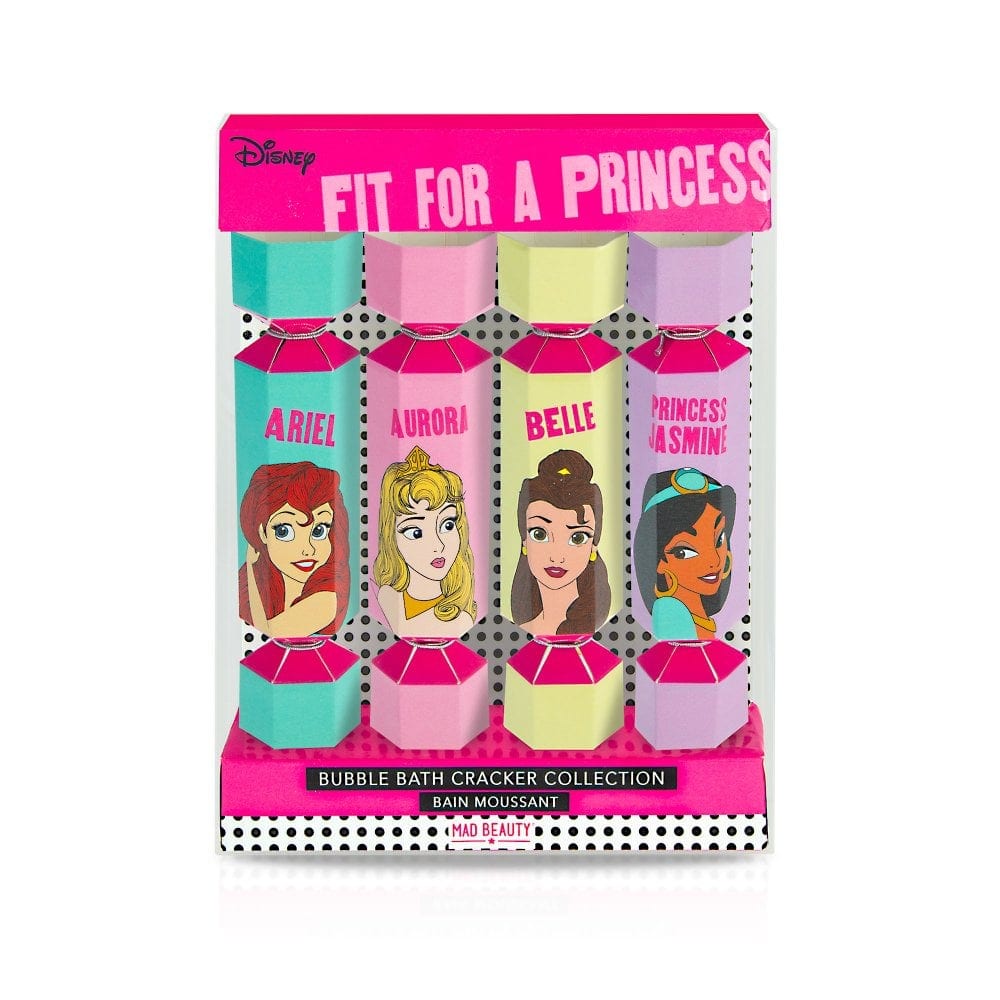 It's a four-pack of bubble bath "crackers" that feature some of our favorite Disney Princesses.
There's The Little Mermaid, Sleeping Beauty, Beauty and the Beast, and Aladdin. Such a great addition to any bath collection.
Go ahead! Get some bubbles, then turn that home tub of yours into an amazing and relaxing personal spa day!
Here are some really fun Mad Beauty Disney Skincare products for in the bath, out on the town, and at night in bed.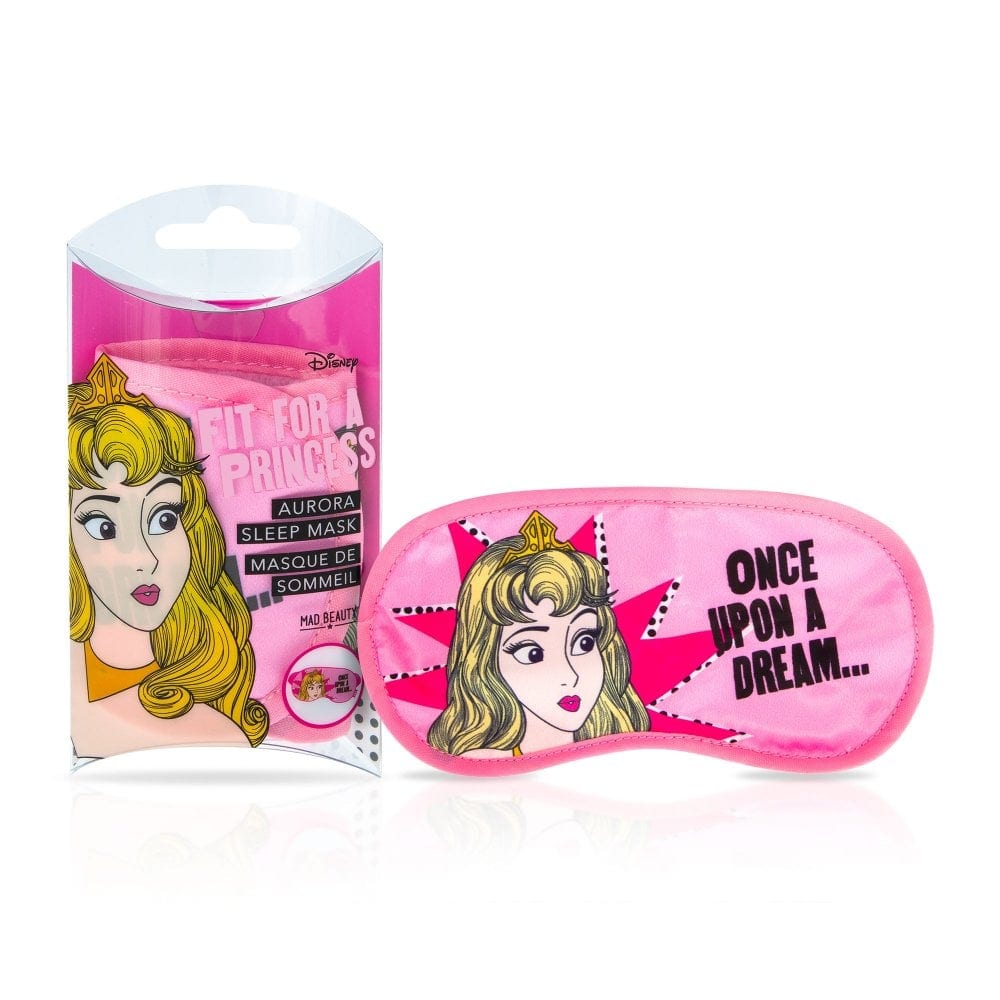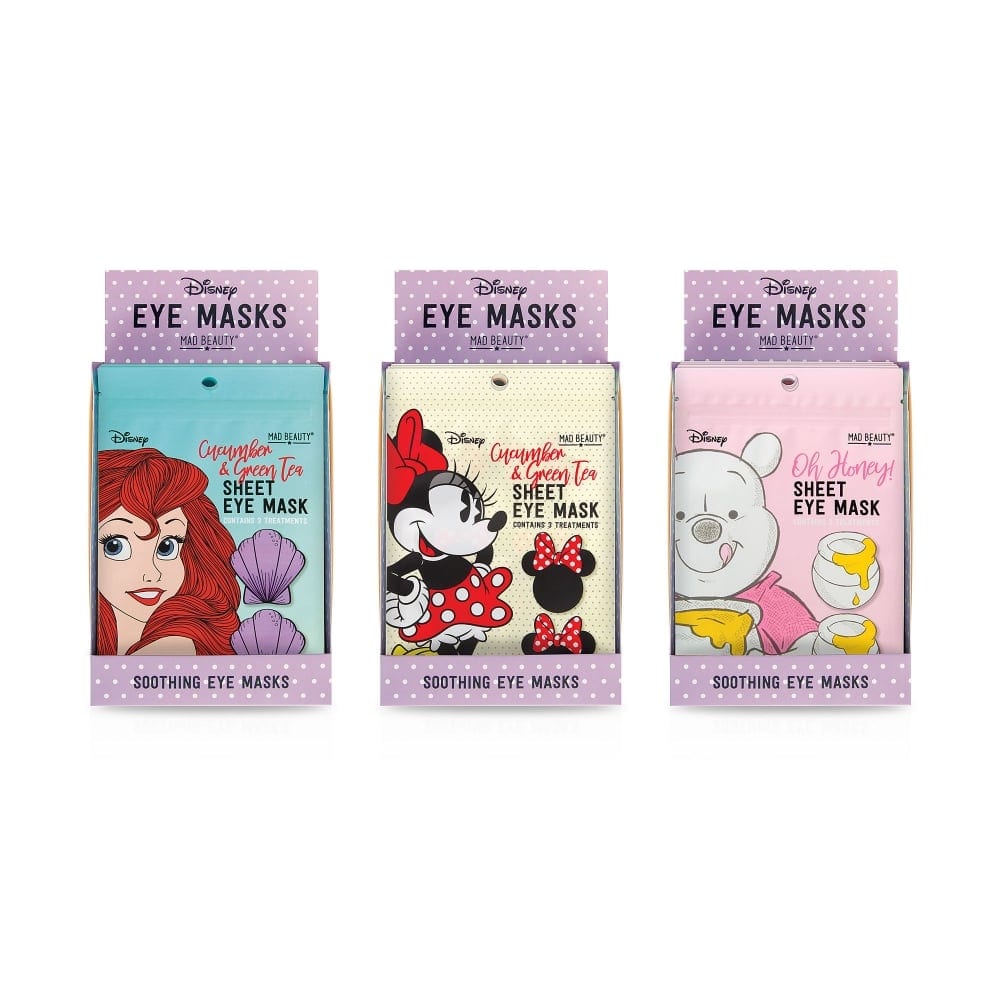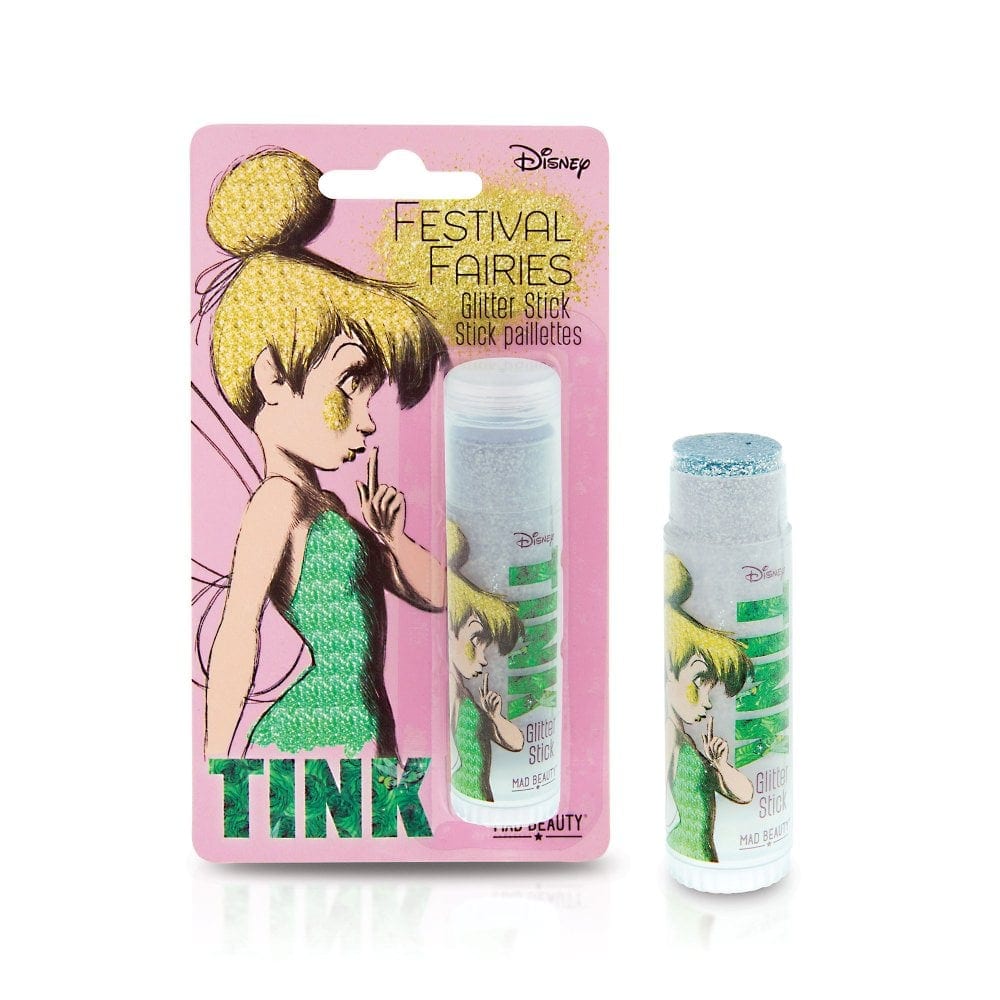 Last, but not least… We could all use some hand sanitizer right now. Check out these latest Disney inspired antibacterial cleansers for on the go.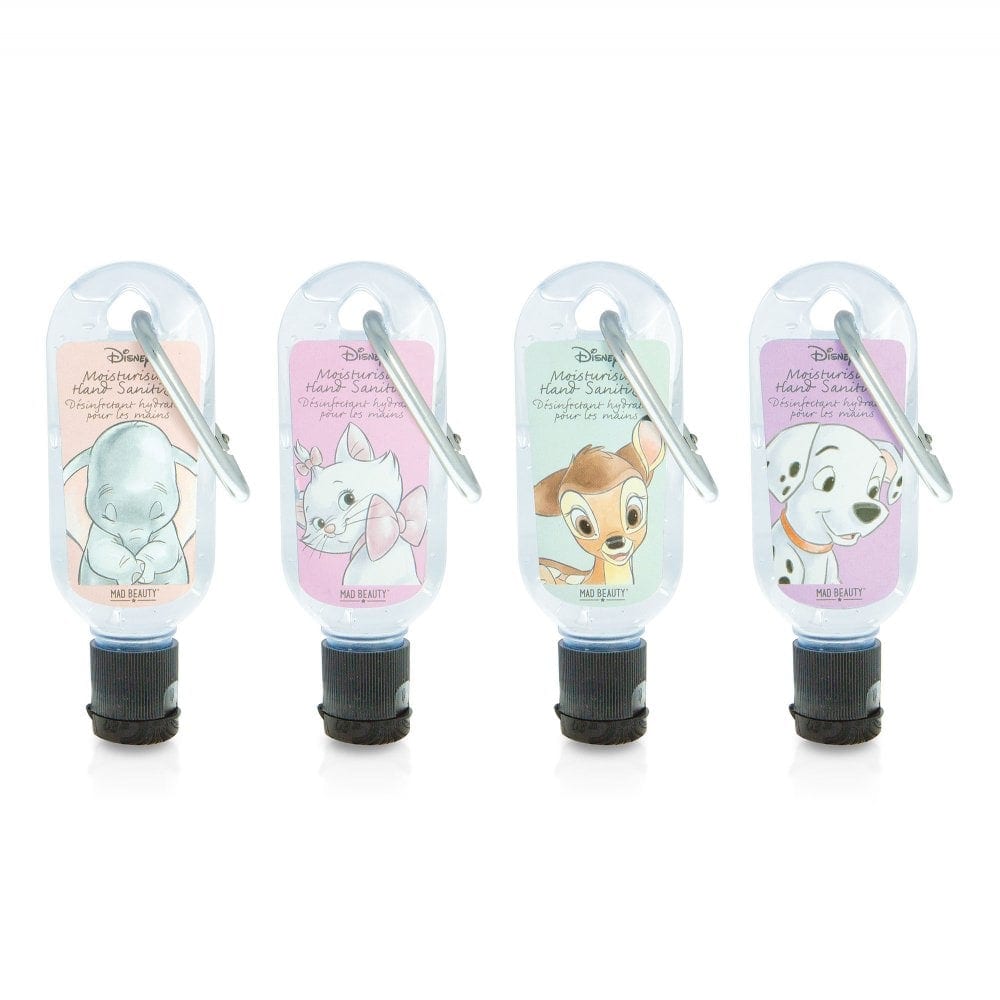 They're all incredibly portable, for your handbag, purse, backpack, or even in the car.
Just clip onto the carabiner, and you're ready to go!
Mad Beauty Disney Face Mask Tutorial and Review
Curious what the face masks actually look like?
Want to know if you should get one before you actually make the purchase?
Here are 2 YouTube face mask tutorials and reviews which should have the answers to many of your burning questions about this awesome makeup and skincare line from Mad Beauty and Disney.
Keep Reading
Aldo Has Magical New Cinderella Shoes and Accessories… See the Full Collection
Share this post on your Facebook, Twitter, or Pinterest page with the easy share icons below.
Neal Tucker is one of the world's most engaging Disney influencers, with thousands of views and responses across his blog, podcast, and social media profiles every month.
Get started with more D Is For Disney content here