With the recent shutdowns, fans are asking, "Is Downtown Disney closing again?" It's a very good question right now. There's been a lot of news about Walt Disney World reopening, as well as Disney Springs, and of course the Downtown Disney District. So, here's everything we know so far, and the answer to your question!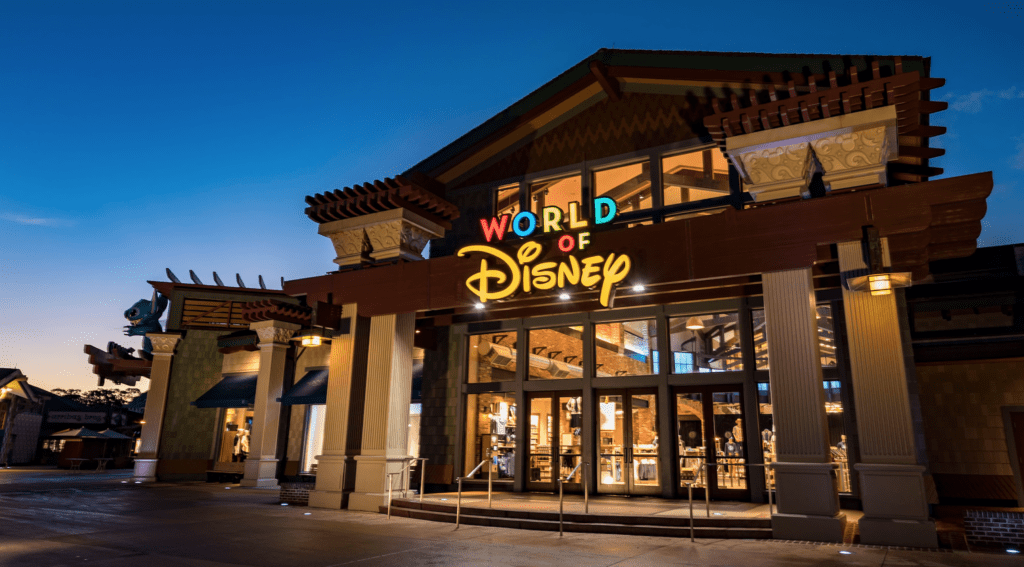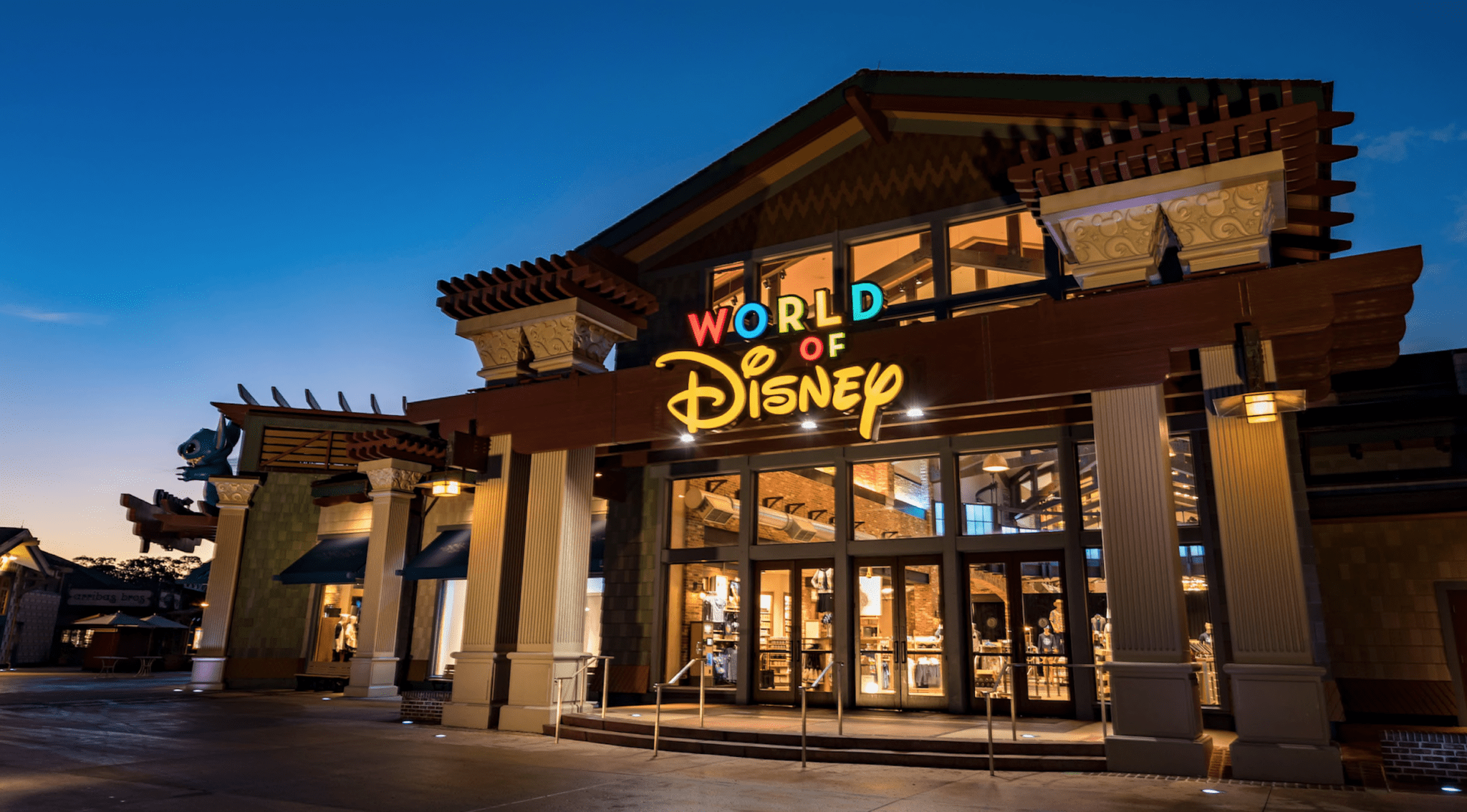 The Downtown Disney District at Disneyland
The area near the Disneyland and California Adventure theme parks is called the Downtown Disney District.
It recently reopened back up for business, including the World of Disney store.
Los Angeles Magazine wrote about what the experience was like for them.
They also shared their overall feelings, as well as the possibility that the Downtown Disney District might have might to close up shop again for a while:
The guests on opening day were subdued but joyful, grateful to get a glimpse of the Disney magic. With … cases skyrocketing, there's certainly a chance Downtown Disney will have to close again.

Los Angeles Magazine
All Park and Shopping Areas | Open & Closed
Here's the list of Disney Parks and their current status:
Disney World – Open
Disneyland – Closed
Disneyland Paris – Reopening, July 15th
Hong Kong Disneyland – Closed
Shanghai Disneyland – Open
Tokyo Disney at Sea – Open
Now, here are the American Disney shopping areas and their current status:
Disney Springs (Orlando, Florida) – Open
Downtown Disney District (Anaheim, California) – Open
The question people are asking at the moment, is about whether all these open parks and shopping areas can (or will) stay open, during all this constant change that everyone's experiencing across the world right now.
Is Downtown Disney Closing Again?
The big question in all of this is, "Will Downtown Disney close again?"
The reason that people are asking this question right now is because of the recent news in the state of California.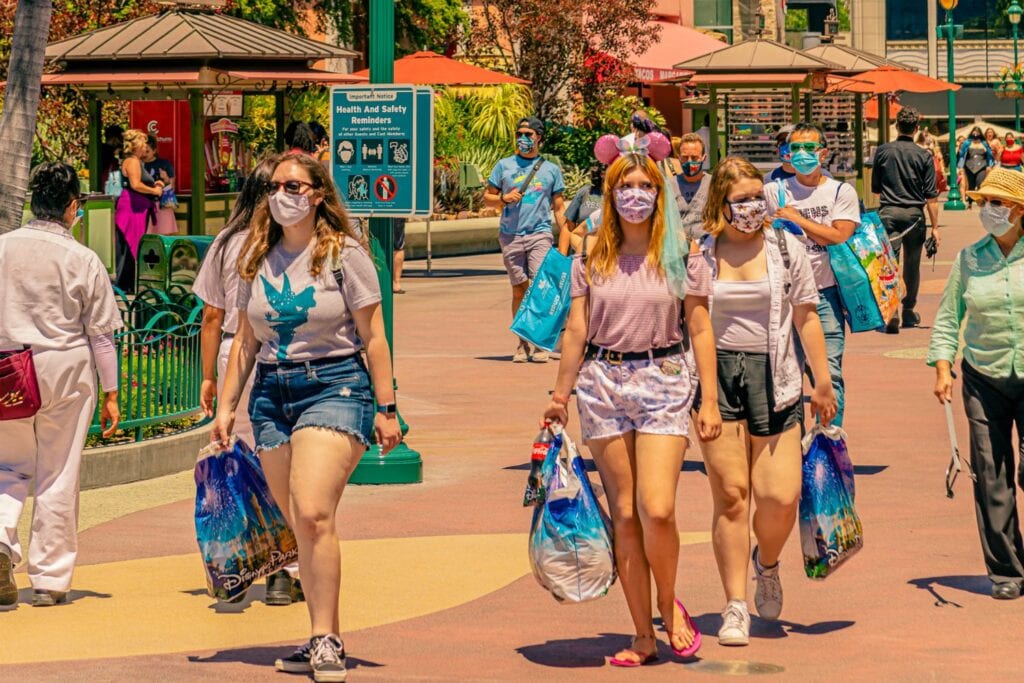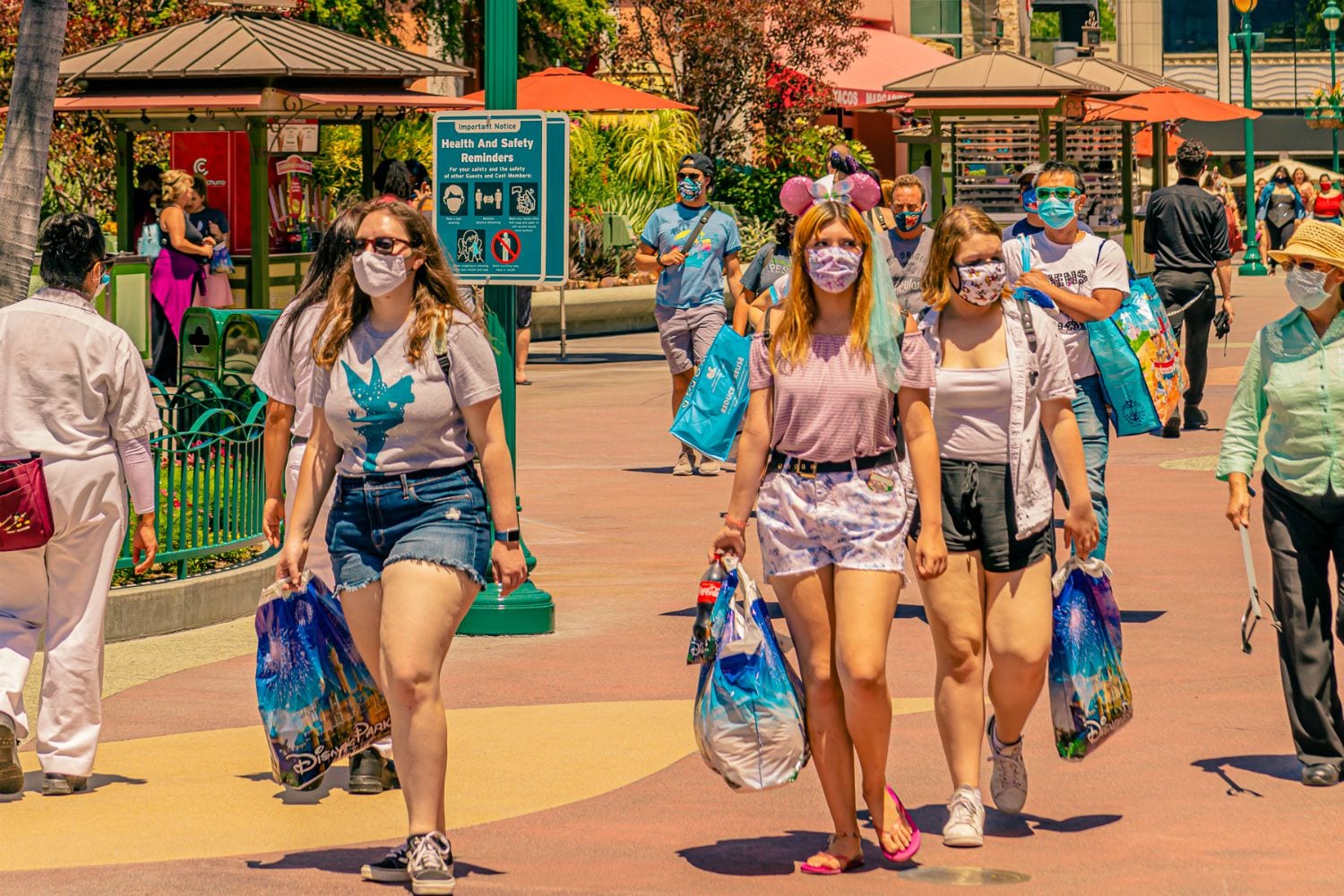 Two major counties in the southern part of the state are Los Angeles and Orange County.
Recently, Gavin Newson (the Governor of California), made an announcement that many counties in the state would have to re-close some of its business, including such things at outdoor dining.
Here's the LA Times summary of the statement:
California is largely closing again amid a spike in … cases across the state, as Gov. Gavin Newsom announced statewide restrictions Monday to again halt all indoor dining and close bars, zoos and museums.

At the same time, most counties, including Los Angeles, San Bernardino, Orange and Riverside, will be forced to shutter gyms, houses of worship, hair salons, malls and other businesses under the new order, which is effective immediately and remains in effect indefinitely. In addition, offices with nonessential workers in those counties must close.

LATimes
One important note is that the "malls" mentioned in the announcement only includes indoor malls.
This means that outdoor stores, shopping areas, and strip malls could remain open for now.
So…
Is Downtown Disney closing again? Right now, the Downtown Disney District is open for business, and it appears to be staying that way. Even if many counties close retail stores again, Orange County might try to take a different approach than the rest of California when it comes to certain reopening guidelines and restrictions. This could keep Downtown Disney open even longer.
Without any specific word from the Parks or Downtown Disney, it's impossible to know for certain.
If / when that happens, you can find it right here on D Is For Disney.
Check back often for updates, and follow on Twitter @disfordisney_ so you never miss the latest Disney news.
Keep Reading
6 Absolutely Genius Reasons Why There Are No Mosquitoes at Disney World
Share this post on your Facebook, Twitter, or Pinterest page with the easy share icons below.
Neal Tucker is one of the world's most engaging Disney influencers, with thousands of views and responses across his blog, podcast, and social media profiles every month.
Get started with more D Is For Disney content here