As Disney fans, we pretty much all love the Frozen and Frozen 2 movies and franchise. There's great stories, incredible animation, beautiful music and songs, and, of course, unforgettable characters. But one character that we've all come to love has a name that many of us don't actually know… Namely, what's the Salamander from Frozen 2 name? Here's the answer!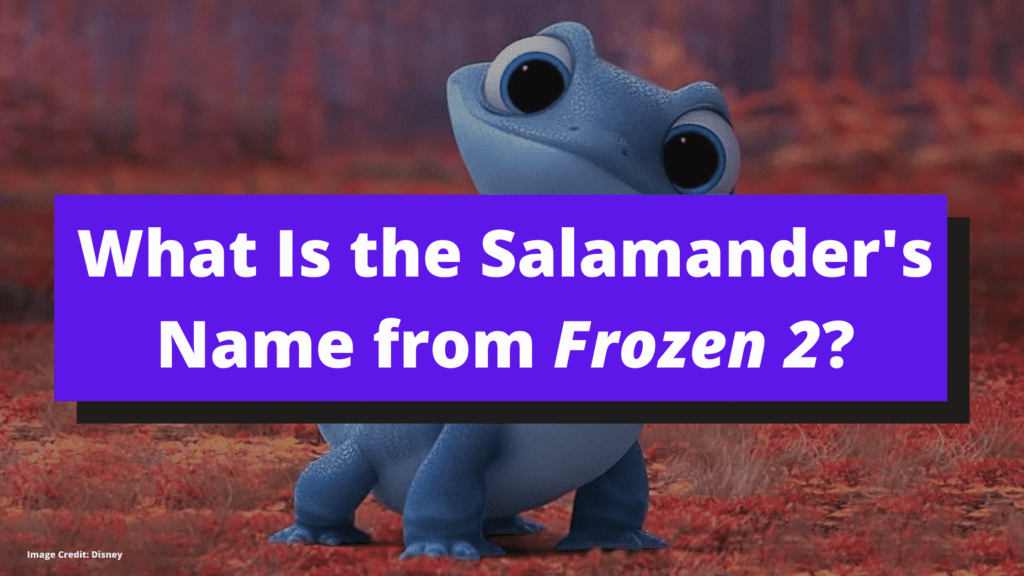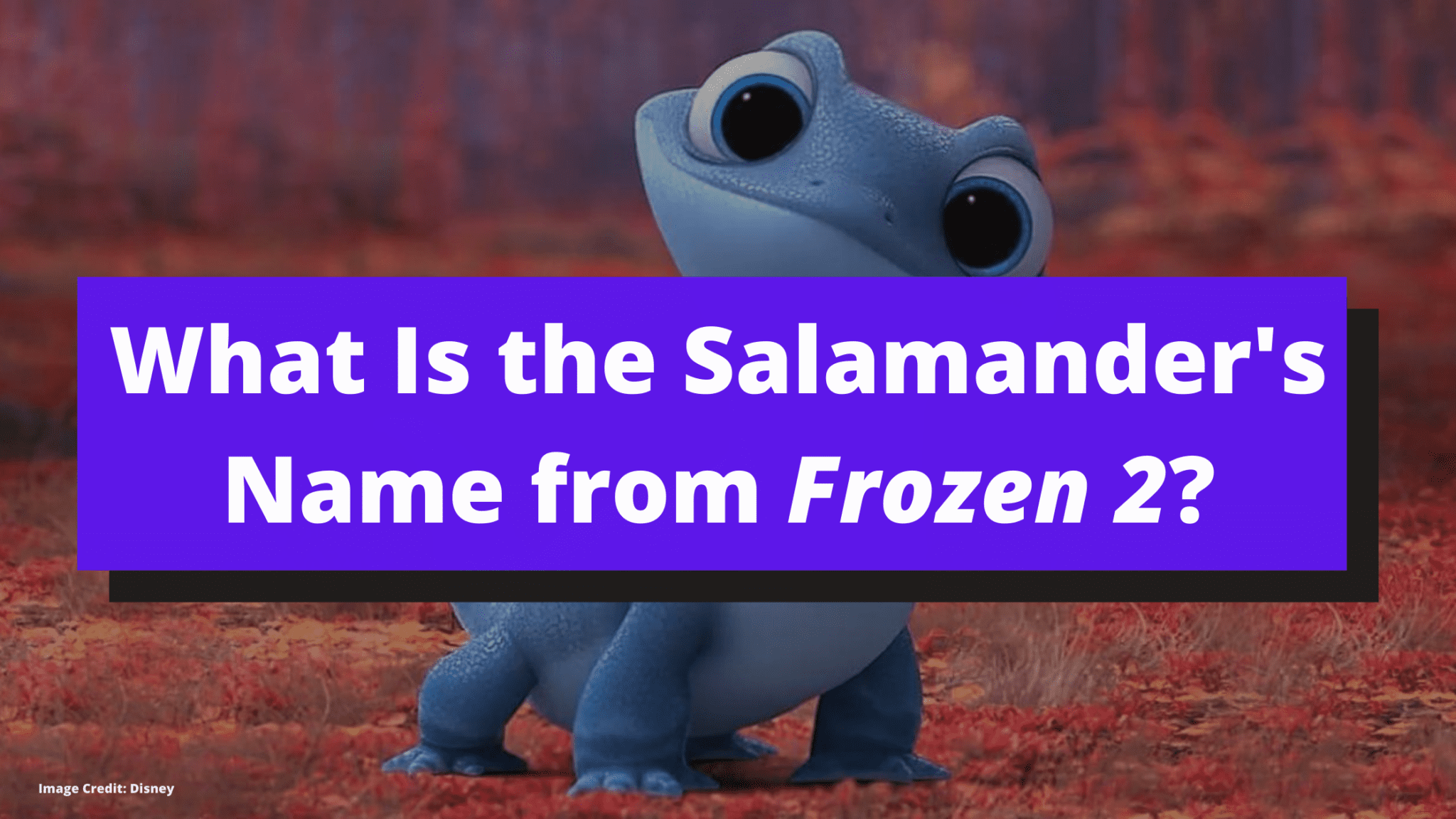 Main Characters from Frozen 2
Just a quick refresher…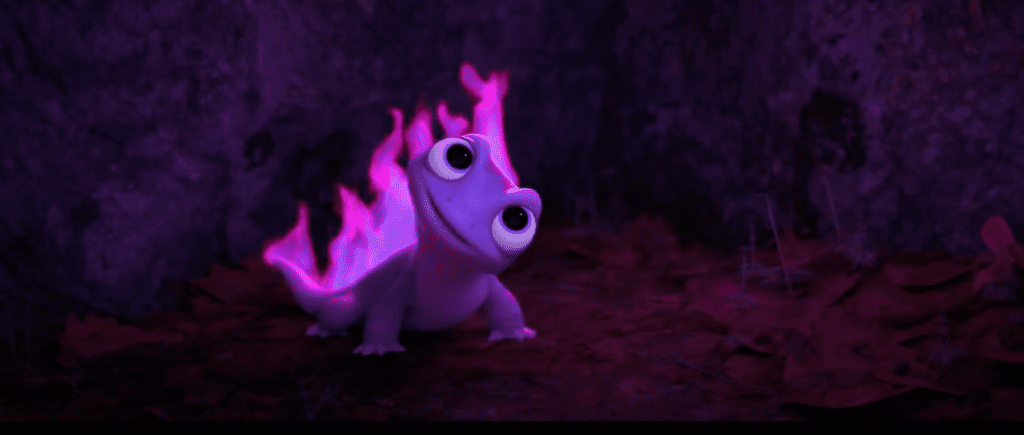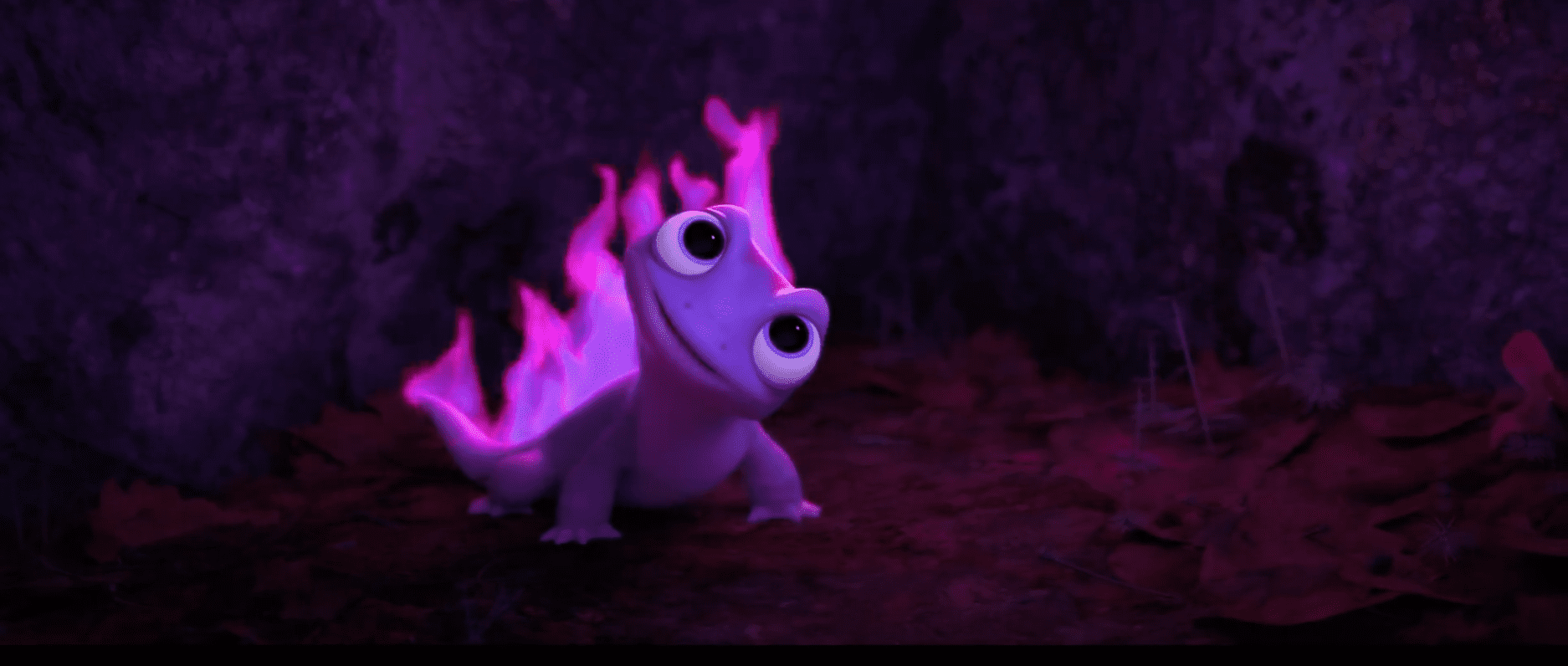 Here are all of the main characters from the Frozen 2 film that came out in 2019. Seems like a different century, doesn't it?
Frozen 2 Main Character List:
Elsa
Anna
Kristoff
Sven
Olaf
Mattias
Iduna
Agnarr
Yelena
Ryder
Honeymaren
Runeard
Pabbie
Missing from this list is one very important (and incredibly cute) Salamander.
But, what is the Frozen 2 Salamander name?
Salamander from Frozen 2 Name
He's the living creature that embodies the spirit of fire in the woods and world around Arendelle.
As a huge Frozen and Frozen 2 fan myself, I was actually surprised to learn that he had a name beyond the Fire Spirit, because…
FUN FACT: The salamander's name is actually never mentioned in the entire movie, not even in the Enchanted Forest!
But, he also has his own name, and guess what: it's super cute.
So…
What is the Salamander Frozen 2 name? Bruni! The Salamander from Frozen 2 is named Bruni, even though his name is never actually mentioned on screen during the movie.
The popular fan site Fandom writes the following helpful info about the popular and adorable fire spirit character and salamander:
Bruni is a character introduced in Disney's 2019 animated feature film, Frozen II. A salamander of innocuous appearance, Bruni is an inhabitant of the Enchanted Forest and the elemental spirit of fire. Though shy at first, Bruni quickly bonds to those with the patience to understand him, as Elsa does.

Fandom
So, that's it!
The Fire Spirit from Frozen II is named Bruni.
How cute is that!
Now, you know exactly what to search for on Amazon for all those great Bruni toys and shirts…
Have a magical day!
Keep Reading
How Many Strands of Hair Did Elsa Have in Frozen? Learn the Surprising Answer!
Share this post on your Facebook, Twitter, or Pinterest page with the easy share icons below.
Neal Tucker is one of the world's most engaging Disney influencers, with thousands of views and responses across his blog, podcast, and social media profiles every month.
Get started with more D Is For Disney content here