This year, 2020, marks the 90th birthday of the classic Disney character Pluto. As Mickey Mouse's ever-loyal canine companion, this wonderful cartoon dog has become a fan favorite around the world for his lovable personality. With all this fan love, there have been tons of great jokes around Mickey Mouse and Pluto, too!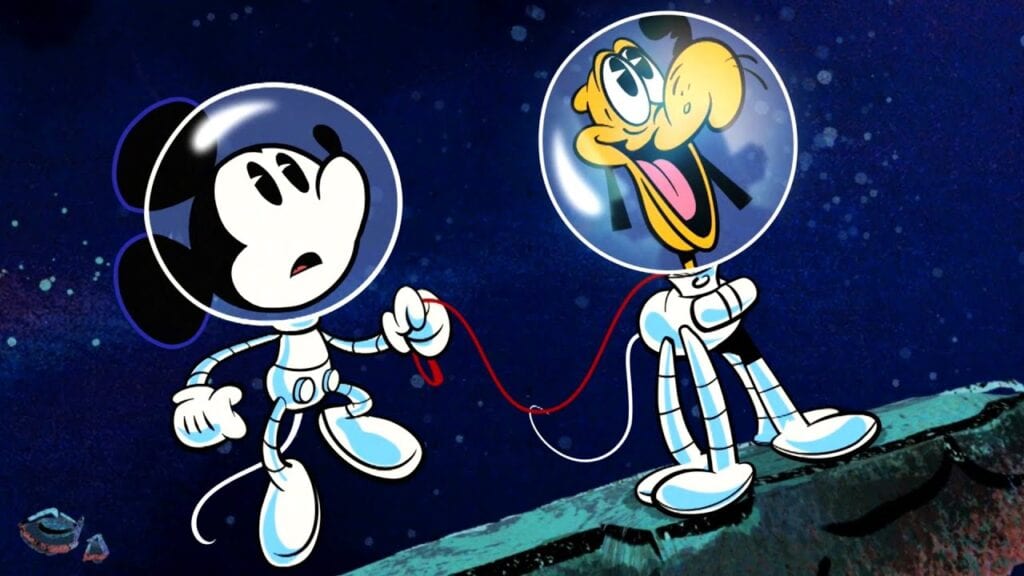 Why Did Mickey Mouse Become an Astronaut?
There are lots of great Mickey Mouse jokes out there. This one, however, has to do with Pluto too!
Here's the joke: "Why did Mickey Mouse become an astronaut?" The answer is So that he could visit Pluto!
Q: Why Did Mickey Mouse Become an Astronaut?

A: So that he could visit Pluto!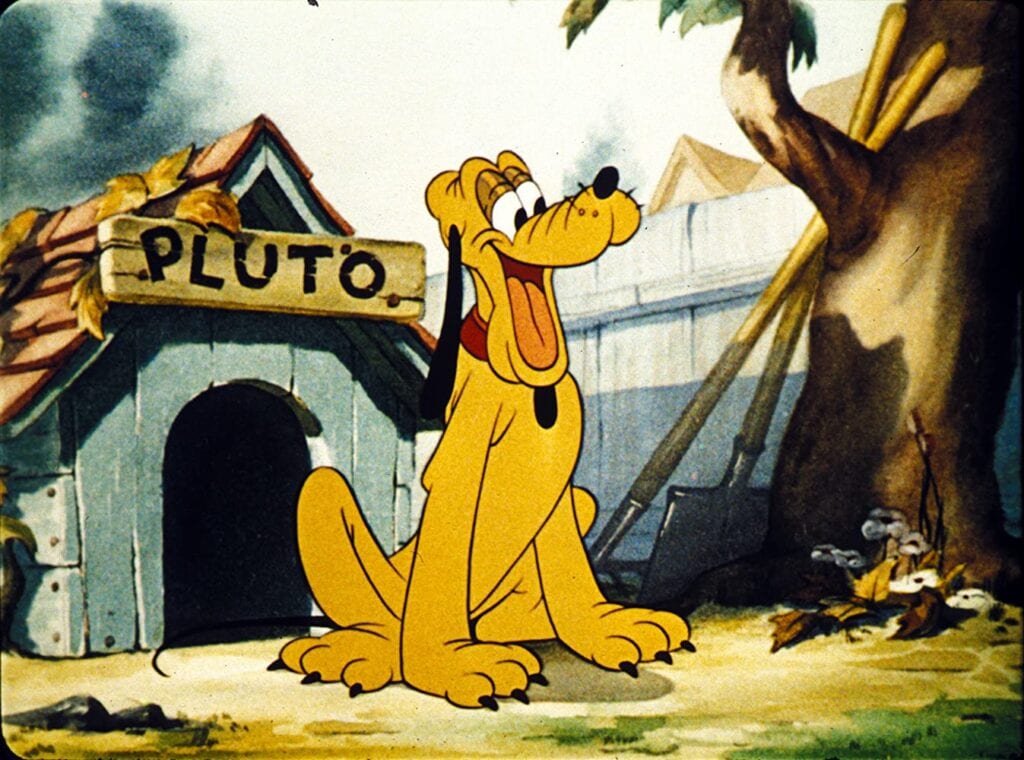 How Pluto Joined Mickey Mouse and Friends
Pluto made his debut in 1930, just two years after the debut of Mickey Mouse.
The character was likely named after Pluto, the furthest planet from the sun that had been discovered earlier in 1930.
FUN FACT! Scientists redefined the planets in 2006 and Pluto no longer fits the definition. It is now considered a "dwarf planet" instead. But that hasn't affected the popularity of the planet's animated namesake!
Two dogs that resemble Pluto first appeared in the 1930 Mickey Mouse animated short The Chain Gang, although at this point he wasn't Mickey's dog yet.
In fact, the short depicts Mickey in prison (can you imagine that today?) and after a prison break he is chased by two bloodhounds.
The bloodhounds appear to be an early design for Pluto.
Watch The Chain Gang right here!
A much more familiar-looking dog appeared later that year in the Mickey Mouse animated short The Picnic.
However, in this short the dog belonged to Minnie Mouse and was named "Rover."
By the pup's next appearance in 1931's The Moose Hunt he was finally called by the name Disney fans have been familiar with for decades: Pluto.
And oddly enough, this is the only cartoon in which Pluto actually speaks – saying "Kiss me!" to Mickey at one point!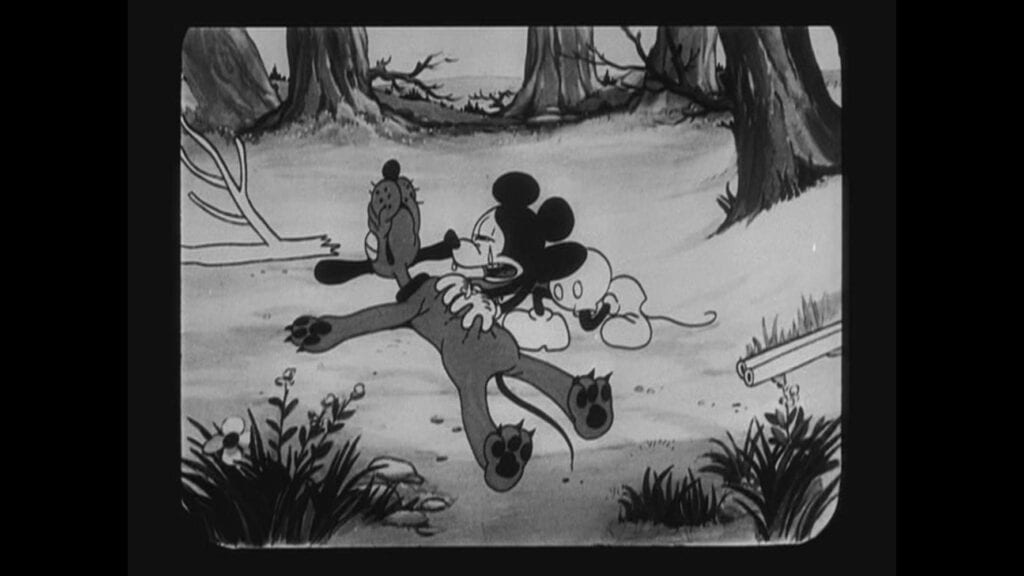 What Makes Pluto So Lovable
Until 1961, Pluto's barks and yowls were typically voiced by Disney Legend Pinto Colvig, who also voiced Goofy as well as Sleepy and Grumpy in Snow White and the Seven Dwarfs.
Since 1987, Pluto has been voiced by Disney Legend Bill Farmer, who, like Colvig also voices Goofy.
Unlike most of the other classic Disney animated animal characters like Mickey, Donald Duck, and Goofy, Pluto has always been depicted as a domesticated pet.
He's endlessly devoted to his friend Mickey, and is sometimes quick to anger when he feels that he or Mickey are being threatened or tricked.
Of course, the lanky Pluto is far more bark than bite, and is prone to getting mixed up in all kinds of silly situations.
Some of Pluto's Most Classic Moments
In addition to being a supporting character in classic Disney shorts, Pluto begin starring in his own series of shorts starting with 1937's Pluto's Quin-Puplets.
Pluto's cartoon shorts were popular with audiences, and also received critical praise for their clever use of physical gags in absence of dialogue.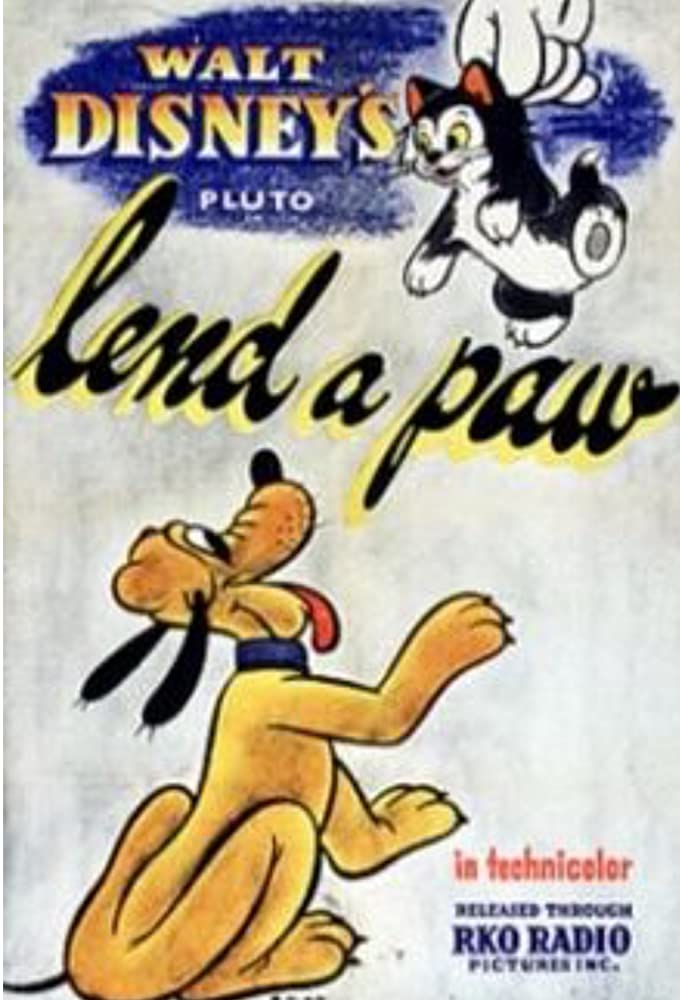 In fact, the 1941 short Lend a Paw, where Pluto feuds with a kitten that Mickey has adopted, won an Oscar for Best Animated Short Film.
Watch Lend a Paw below!
Perhaps Pluto's most popular animated short is 1952's Pluto's Christmas Tree.
This movie features Mickey bringing home a tree for the holidays, only for Pluto to discover that the mischievous Chip and Dale are living inside of it!
The short has been included in airings and home media releases of Mickey's Christmas Carol during the Christmas season.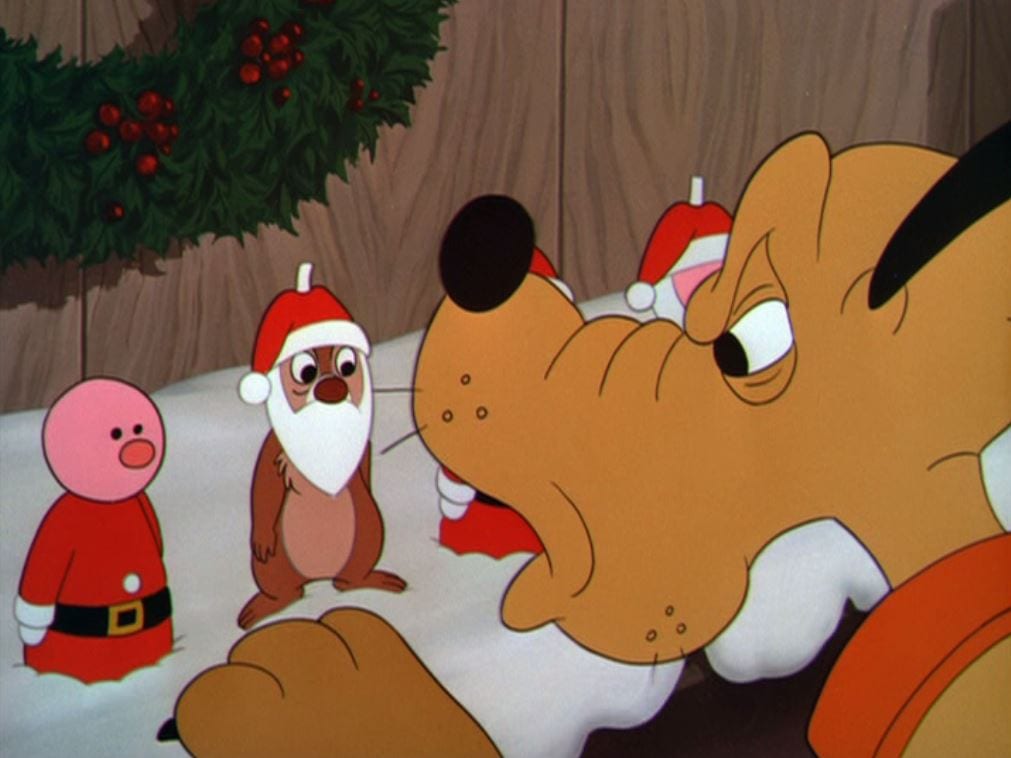 Over the years, it has become one of the most widely-watched classic Disney shorts.
Today, fans can celebrate Pluto's 90th birthday in lots of ways!
One of them is by watching Mickey Mouse Mixed-Up Adventures on television or the many hours of classic cartoons on Disney+.
Keep Reading
11 Magical Walt Disney Quotes for Dreams and Inspiration
Share this post on your Facebook, Twitter, or Pinterest page with the easy share icons below.
Neal Tucker is one of the world's most engaging Disney influencers, with thousands of views and responses across his blog, podcast, and social media profiles every month.
Get started with more D Is For Disney content here