Here's what happened behind that unforgettable Captain Marvel Kevin Smith reference!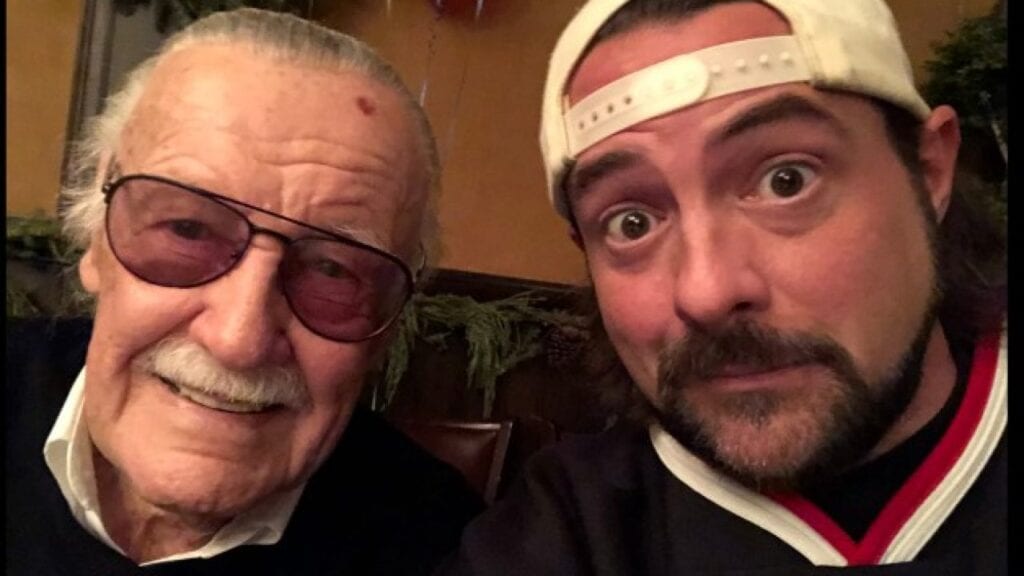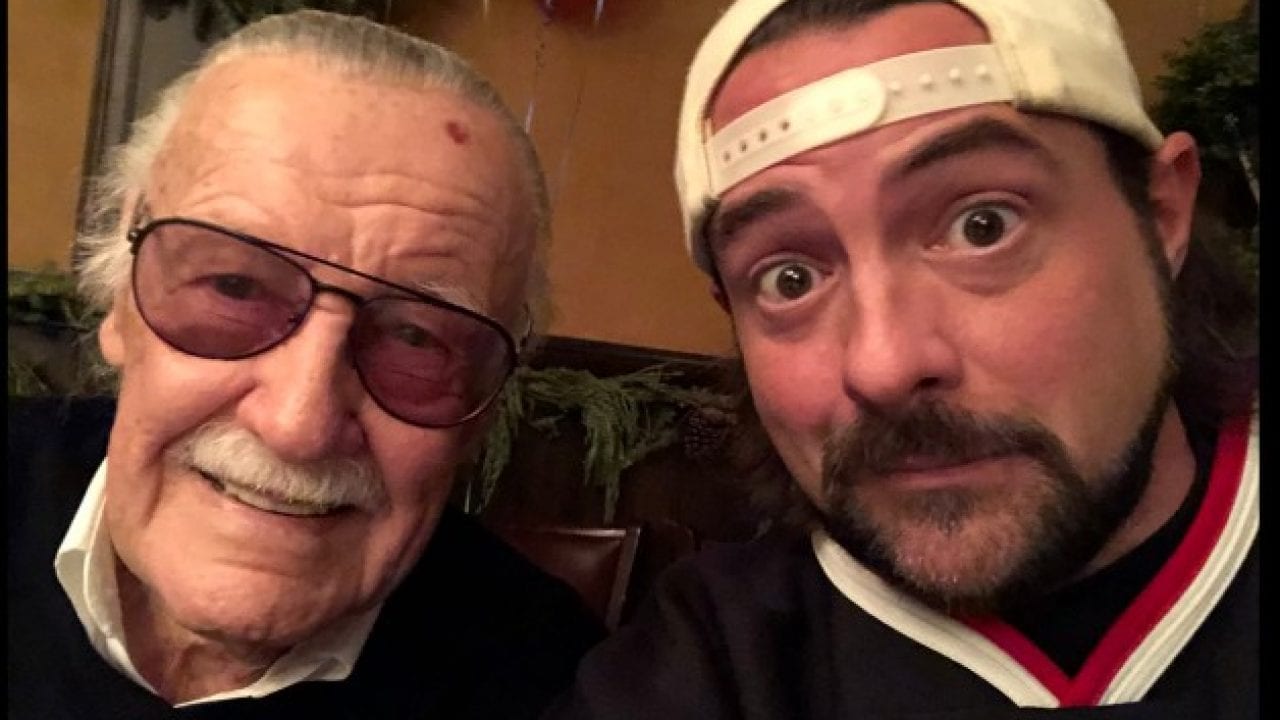 Stan Lee and Marvel Studios
Stan Lee was the Editor of Marvel Comics and co-creator of many of Marvel's most memorable characters, including Spider-Man, Iron Man, the Hulk, the X-Men, Thor, and Black Panther.
Famously, Lee made a series of beloved cameos in films and television series featuring Marvel comic book characters.
But perhaps Lee's most meaningful on-screen cameo in a Marvel Cinematic Universe movie was in the 2019 film Captain Marvel.
Lee's cameo in Captain Marvel features an unforgettable reference to Kevin Smith, a filmmaker and comic book fan.
History of Stan Lee Cameos
Stan Lee's involvement in Marvel on screen dates back to his role as narrator of the Spider-Man and His Amazing Friends and The Incredible Hulk animated series in the early 1980s.
Starting with playing a hot dog vendor in 2000's X-Men, Lee made cameo appearances in nearly all of the big screen adaptations featuring Marvel Comics characters.
But before that, Lee played himself in Kevin Smith's 1995 comedy Mallrats. Lee appears in the film's mall setting because he is signing at a comic shop in the mall.
The role led to a long friendship between Smith and Lee.
They worked on other projects together including Smith interviewing Lee in the 2002 documentary Stan Lee's Mutants, Monsters & Marvels.
Captain Marvel Cameo and Kevin Smith Reference
Captain Marvel was the first Marvel Cinematic Universe film that was set in the 1990s, which is why the film features de-aged version of the familiar MCU characters Nick Fury (played by Samuel L. Jackson) and Agent Coulson (Clark Gregg).
Lee appears in the film when Captain Marvel (Brie Larsen) is looking for a shape-shifting alien Skrull on a train.
As an in-joke to the time period, Lee is seen reading the script for Kevin Smith's Mallrats and practicing his line, "Trust me, true believer!" from that movie.
He and Captain Marvel then exchange a meaningful smile.
Lee's Captain Marvel cameo is his only MCU cameo in which he portrays himself.
This was also the first MCU cameo by Lee in a film that was released after his death on November 12, 2018.
Notably, Captain Marvel opens with a special "Thank You Stan" dedication within the Marvel Studios logo.
Captain Marvel: Kevin Smith Reaction
Kevin Smith remarked on Instagram that the cameo made him "a blubbering mess" when he saw it in a theater.
Smith later revealed on his YouTube channel he had known about the cameo beforehand.
Marvel Studios President Kevin Feige contacted him to see if Smith had any outtakes of Lee delivering the line in Mallrats.
Feige explained to Smith that Lee's reading of the line during filming was weak because of voice issues related to his declining health.
The studio that released Mallrats, Universal, provided Marvel Studios with a usable recording of Lee from Mallrats to complete the scene.
You can check out the Kevin Smith reference in Captain Marvel by watching the movie on Disney+!
Keep Reading
Learn All About Captain Marvel 2 Director Nia DaCosta
Share this post on your Facebook, Twitter, or Pinterest page with the easy share icons below.
Neal Tucker is one of the world's most engaging Disney influencers, with thousands of views and responses across his blog, podcast, and social media profiles every month.
Get started with more D Is For Disney content here