From the very first Toy Story, to Cars, to Inside Out, Onward, and everything else that has followed, Pixar has cast countless actors in its many instantly classic films. But did you know that one actor has been in every single Pixar movie? That's right! Today, we answer the question: Which actor is in every Pixar film? Read on for the surprising answer.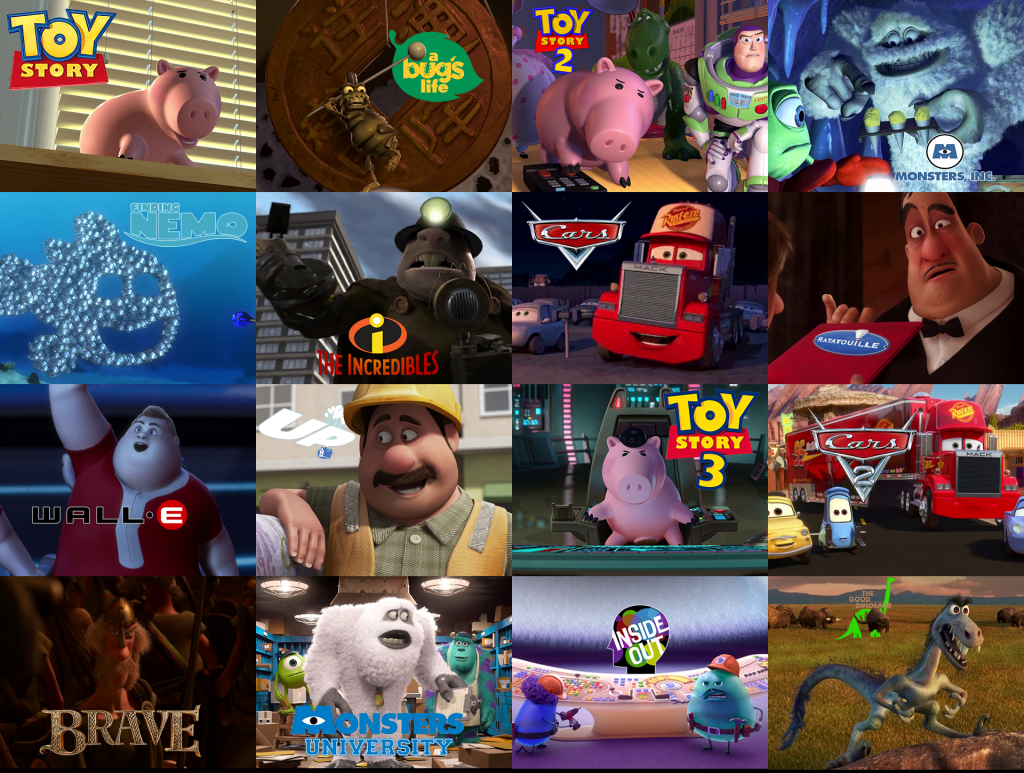 Which Actor Is in Every Pixar Film?
The very first Pixar movie came out way back in an era known as the nineties, and of course we all know it well now: Toy Story (1995).
That film brought us the treasures of Disney and Pixar collaboration, three sequels, and a whole host of beloved characters.
From that one movie came many, many more, with no end in sight (thankfully!). We've been able to enjoy the wild adventures of Buzz and Woody, Lightning McQueen, Joy and Bing Bong, and Ian and Barley Lightfoot, among so many others.
But, there's one actor that has had the ability to provide his voiceover acting talents to literally all of these movies.
So…
Which actor is in every Pixar film? John Ratzenberger! He plays Hamm in Toy Story, Mack in Cars, John in WALL-E, and Juan in Coco, among lots of other timeless characters.
(Famously, he also played Cliff on Cheers.)
Here Is the Full John Ratzenberger List of Pixar Characters:
[Source: This chart is quoted from Fandom. See more details on their website here.]
What do you think? Who is your favorite John Ratzenberger Pixar character? There are too many to choose a #1, but if I'm absolutely forced to pick…
I probably gotta go with the OG hamself himself: Hamm.
Let me know your favorite in the comments section below or on Twitter @disfordisney_!
Have a magical day!
Keep Reading
When Is Toy Story 5 Coming Out? Plot Rumors & Release Date
Share this post on your Facebook, Twitter, or Pinterest page with the easy share icons below.
Neal Tucker is one of the world's most engaging Disney influencers, with thousands of views and responses across his blog, podcast, and social media profiles every month.
Get started with more D Is For Disney content here