With the success of the Toy Story films and franchise so far, it makes sense to wonder, "When is Toy Story 5 coming out?" While nothing has been officially announced, there's all sorts of rumors and speculation about when Pixar might release Toy Story 5, as well as the plot, characters, and a whole lot more!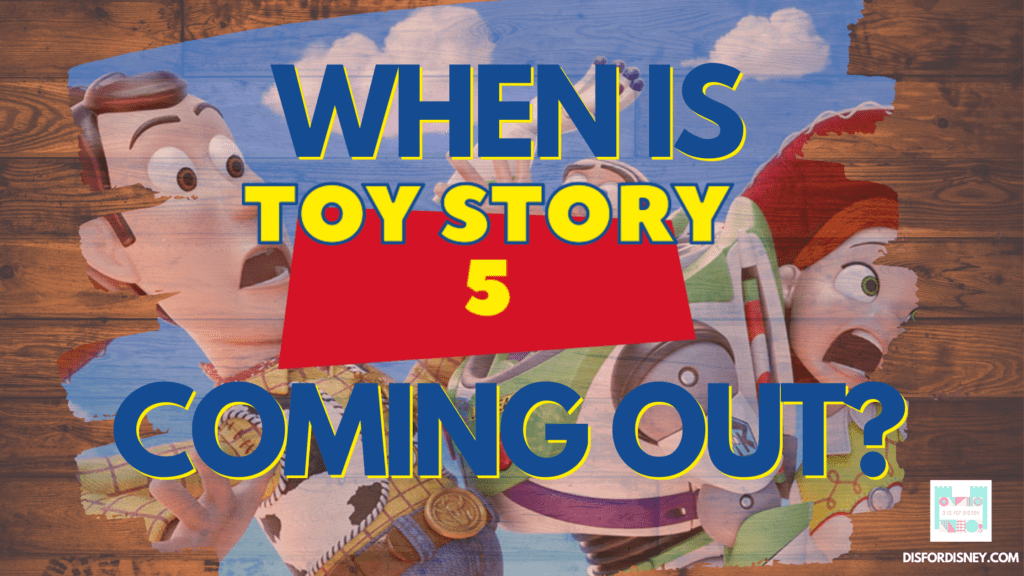 Is There Going to Be a Toy Story 5?
There's a long answer and a short answer to this question…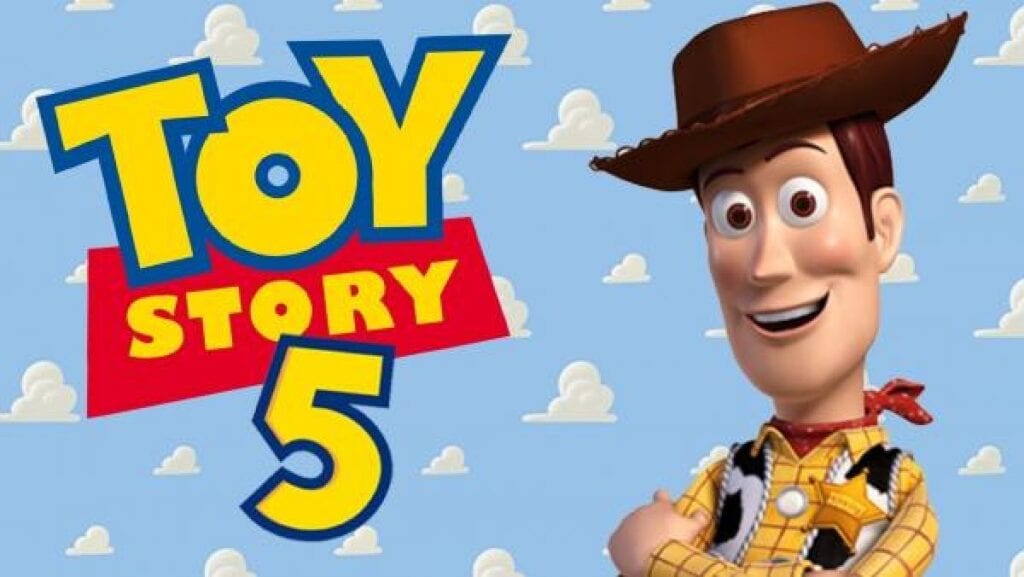 The short answer is simply that nobody knows for sure if Pixar will make a Toy Story 5.
The longer answer is more complicated, and it involves several factors regarding Disney, Pixar, the Toy Story actors like Tom Hanks and Tim Allen, and more.
Basically, nobody has officially announced that there is a Toy Story 5 in the works at the staid right now. That includes Disney, Pixar, and Toy Story 4 director Josh Cooley.
We saw from the first Toy Story and Toy Story 2 both that a sequel seemed inevitable, but that's not necessarily the case with the last film in the franchise.
What's more, the actors aren't exactly spring chickens anymore, so they might not always be game for voicing more of these movies.
Because of all that, "details" are pretty few and far between on what that movie might look like in terms of plot or release date for Toy Story 5.
So…
Is there going to be a Toy Story 5? Nobody knows for sure yet, but fans will keep their fingers crossed!
What's the Plot of Toy Story 5?
To put it simply, there's no way to know at this point what the plot of the next movie in this franchise will look like (if it happens at all).

That being said, there are amazing characters and relationships that fans (like me!) would love to see more of if they do make another one.
Here's some fun guesses as to what might be in the works for Toy Story 5…
More Forky, Please… – This character, voiced by Tony Hale, has earned the love of a whole new generation of Toy Story fans. With his own Disney Plus mini-episode TV show series, it makes sense that Disney and Pixar would want to use this character a lot more moving forward.
Duke Goes Caboom! – Another solid standout from Toy Story 4 is Duke Caboom, voiced by Keannu Reaves. He's fun, erratic, and like many Toy Story characters, he has a pure heart of gold. I hope we get to see more of Duke Caboom in future TV shows or movies in the Toy Story franchise.
Buzz and Woody Bromance – There's hardly a bromance in all of cinema history as perfect as the one between Sheriff "Snake in my Boots" Woody and Buzz "To Infinity and Beyond" Lightyear. Woody steals your heart from the moment you see him on screen, and Buzz Lightyear lifts our spirits with his inimitable quirky charm. We need to see them back together, I think, even for just one more wild ride! (See the fan made trailer below for a glimpse of this…)
Bo Peep's Journey – In case you missed it, Pixar released a one-off short film called Lamp Life that takes us through Bo Peep's journey between Toy Story 3 and Toy Story 4. Personally, I loved it, as I do all things Toy Story, but I'd love to see even more from her in the feature-length films as well. Her role in the fourth film was pretty epic, so maybe that's something we could see in a fifth installment, too.
Those all sound like fun and exciting possibilities to me that would further the franchise even more, as well as create new generations of Toy Story fanatics like us. 🙂
Do you have a cool idea for what the Toy Story 5 plot might look like?
Let me know in the comments or on Twitter!
When Will Toy Story 5 Come Out in Movie Theaters?
Because there are no official details from Pixar or Disney (or anyone else) about Toy Story 5, it's really all guesswork from fans and bloggers about when this might come out.
One website notes that a release date could potentially be in the mid to late 2020's.
Here's what they wrote online:
First of all, the time needed to perfect the highly detailed animation means it takes an awful long time for any Pixar story to make it to the screen, but then there's script writing, cast and crew appointments, and voice recording to take into account. […]

Pixar already has their next wave of releases planned out, which takes them up to 2023. So the absolute earliest we'd see Toy Story 5 would be 2024. Realistically, though, taking into account development time, plus the 11-year gap between Toy Story 2 and 3, and the 9-year gap between Toy Story 3 and 4, if Toy Story 5 does happen, it could be the late 2020s before we see it on our screens.

Screenrant
In other words, a) we don't really know anything yet and b) it probably wouldn't be for quite a long time from now.
So…
When will Toy Story 5 come out? The best guesswork puts it around 2024, at the earliest, but likely not until the mid-to-late 2020's.
Fan Made Toy Story 5 Trailer
A fan decided to put together a fun and very heartfelt Toy Story 5 trailer to see what it might look like.
The story here would focus on Buzz and Woody's relationship, it seems.
As mentioned above, this definitely seems like a possibility if Disney and Pixar do decide to release another movie in this world in the future.
Keep Reading
3 Hilarious Reasons Why Forky Isn't Named Sporky in Toy Story 3
Share this post on your Facebook, Twitter, or Pinterest page with the easy share icons below.
Neal Tucker is one of the world's most engaging Disney influencers, with thousands of views and responses across his blog, podcast, and social media profiles every month.
Get started with more D Is For Disney content here