Good news for KOTOR fans! A brand new Knights of the Old Republic video game remake of the 2003 Bioware RPG is rumored to be in production with Aspyr Media at the helm. Read all the new details here.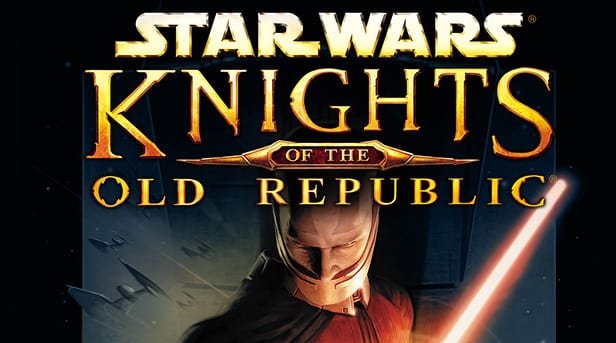 Star Wars: Knights of the Old Republic Remake Details
This exciting development was uncovered by Jason Schreier of Bloomberg in an interview with MinnMax's Ben Hanson (see tweet below).
Schreier said:
"This is public at this point, I've basically confirmed that Aspyr — which is the company that has ported a bunch of KOTOR games is working on [the new game remake]."
Following this, Eurogamer has also confirmed up the statement from Schreier and Hanson:
"While [Aspyur] is known for often releasing straight ports, work is currently underway to make the project more of a remake instead."
As you may know, Aspyr has previously produced several Star Wars game ports.
Most recently, Aspyr released the Switch and PS4 versions of Star Wars: Republic Commando.
In related Star Wars announcements, Disney & Lucasfilms revealed earlier in 2021 that any current or future Star Wars series games will receive the new "Lucasfilm Games" branding and naming.
Of course, this new KOTOR remake of Star Wars: Knights Of The Old Republic has NOT been announced officially by The Walt Disney Company or Lucasfilms.
AKA, we won't really know until we really know.
Have a super galactic day!
Keep Reading
Share this post on your Facebook, Twitter, or Pinterest page with the easy share icons below.
Neal Tucker is one of the world's most engaging Disney influencers, with thousands of views and responses across his blog, podcast, and social media profiles every month.
Get started with more D Is For Disney content here