There's an all-new Marvel mobile game on the horizon: Marvel Future Revolution, an action-packed role-playing game (RPG). Fans are clamoring to know what the game entails, how to play it, and even get signed up via the game's pre-registration from game developer Netmarble. Here's everything you need to know, with all the burning questions answered…
Note: All videos, images, and screenshots on this page courtesy of Marvel/Netmarble, unless otherwise specified.
What Is Marvel Future Revolution?
Marvel Future Revolution is a new action-based RPG game being released by Disney's Marvel Studios.
Marvel is working in partnership with the esteemed game developer Netmarble based in Los Angeles.
From the trailer, we can tell the game will be insanely action-packed, full of Marvelous adventure and fun.
In particular, fans will get to play along with some of our favorite characters, including Captain America, Captain Marvel, Doctor Strange, Spider-Man, and more.
Is Marvel Future Revolution Out?
Here's the most important question to many people…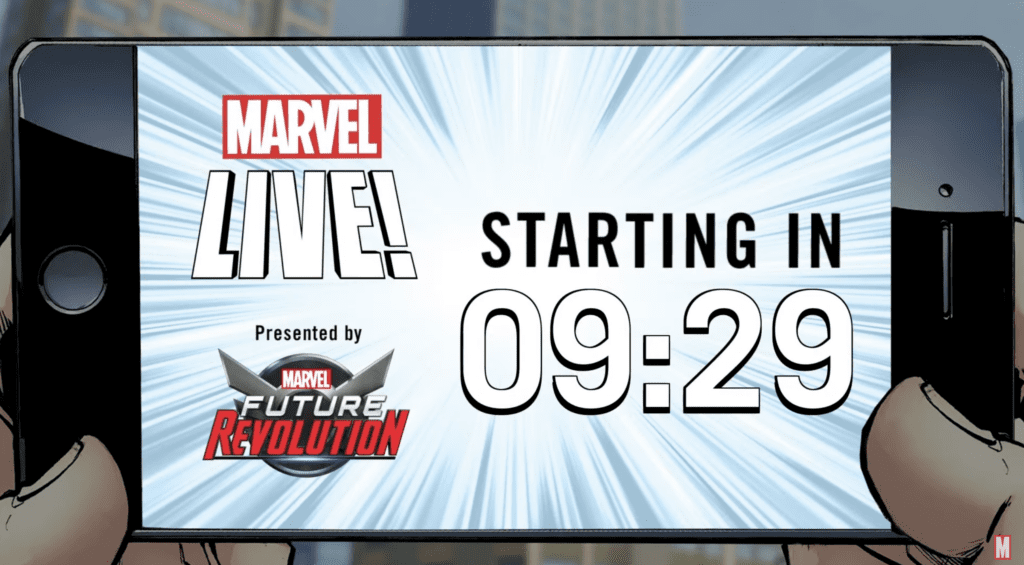 You can watch the livestream (or a replay, depending on when you're reading this) here:
When is pre-registration for Marvel Future Revolution? Worldwide pre-registration signups for this exciting open-world action/RPG from Marvel is officially opening up on June 29, 2021.
Announced by Netmarble and Marvel, pre-registration for Future Revolution will open on June 29 and will be available for all players on both Android and iOS.
Fans that sign up via the pre-registration will receive priority game access at launch.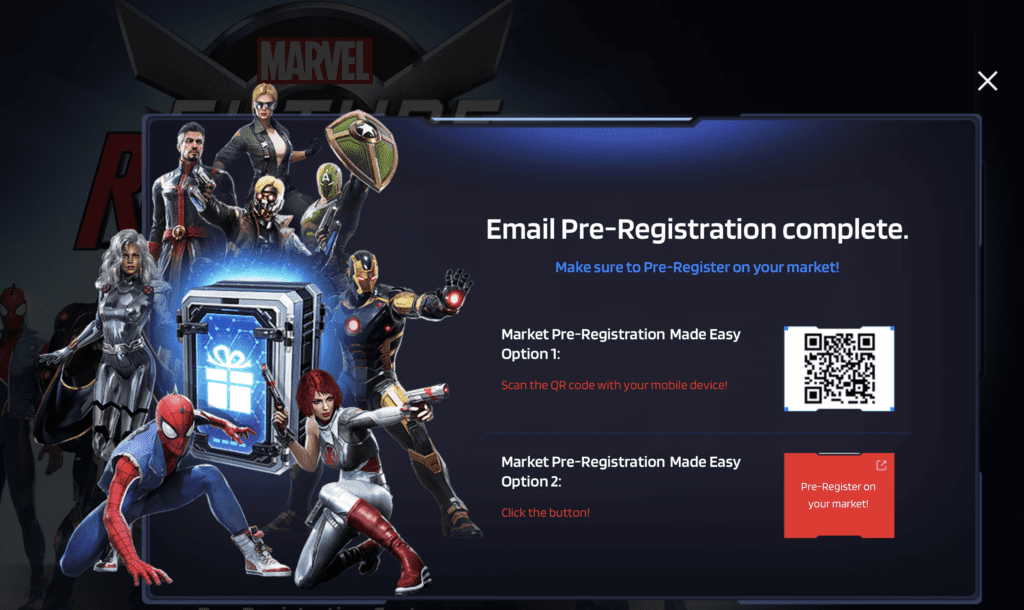 Plus, pre-registration gamers will also get a number of Marvel Future Revolution in-game rewards, such as exclusive costumes and cosmetics for their starting characters in the mobile game.
Is Marvel Future Revolution Free?
Another super important question that fans and gamers alike want to know…
Is Marvel Future Revolution free to play? Yes, Marvel Future Revolution is a free mobile game to play for Android Phones via Google Play Store, as well as iPhones via the iOS App Store.
It will have in-app purchases available as well, AND the live preview mentioned expansions, so we have that to look forward to as well.
Which leads us to the next question.
How Do I Install Marvel Future Revolution?
Thankfully, this one is super easy to do!
All you have to do to download and install Marvel Future Revolution to your iPhone or Android device is search for it on the App Store or Google Play Store.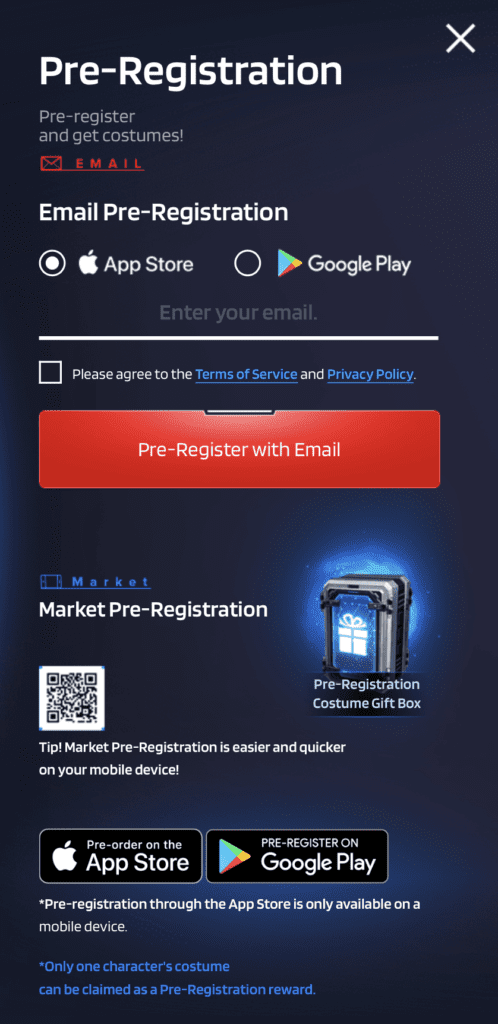 Download on the iOS App Store here: https://apps.apple.com/app/id1453366542.
Download on the Google Play Store here: https://play.google.com/store/apps/details?id=com.netmarble.marvelfr.
Marvel Future Revolutions Gameplay, Plot, Characters, & Costumes
Last, but certainly not least, people want to know what the gameplay will look like, as well as characters, costumes, and cosmetics. (The 3 C's!)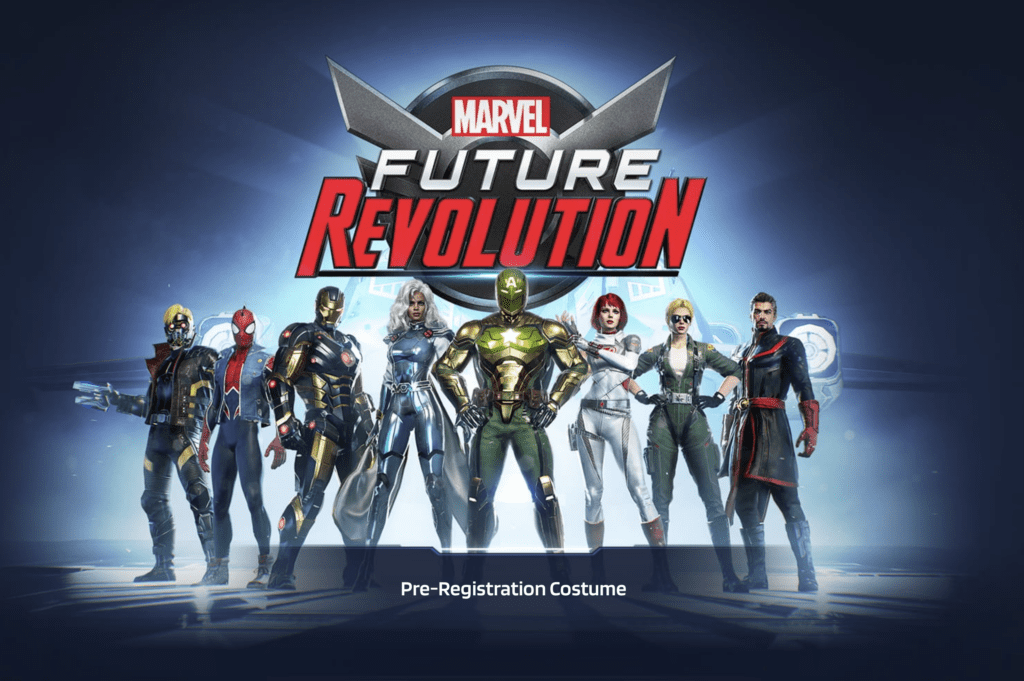 Gameplay & Plot
As far as gameplay is concerned, MFR gamers, as part of the Omega Flight team and Project Pegasus, will have the chance to save the universe after a catastrophic multiverse disaster being called "Convergence."
The original cinematic story is written by Marvel's own writer, Marc Sumerak. Sumerak also wrote the original story for Marvel Ultimate Alliance 3: The Black Order in 2019.
Here's a few screenshots of the Marvel Future Revolution game play, playing as none other than your friendly neighborhood Spider-Man…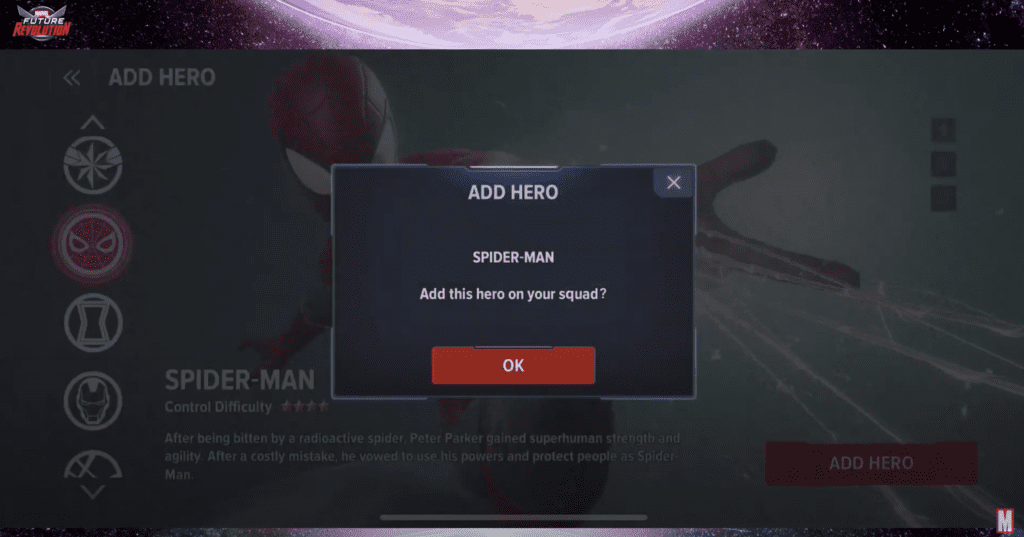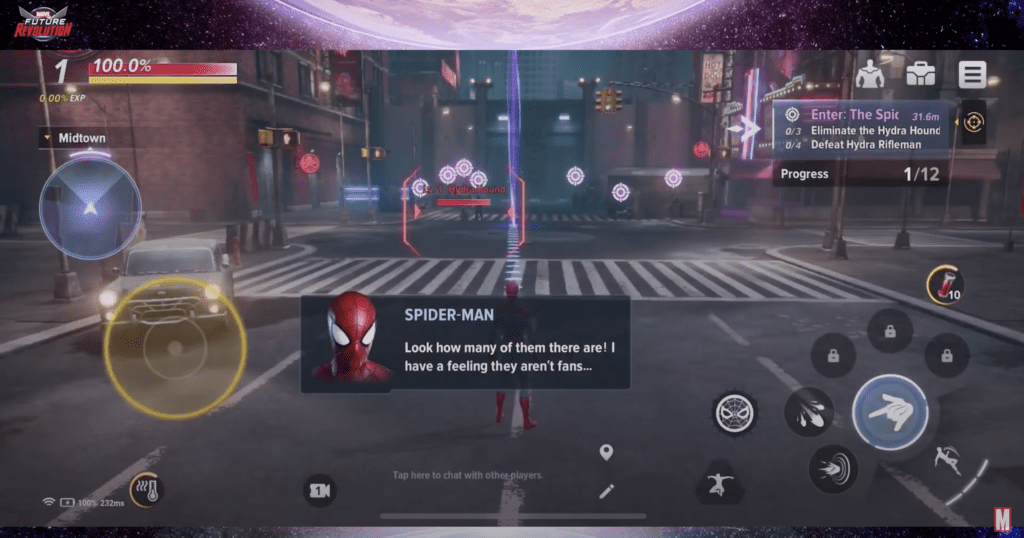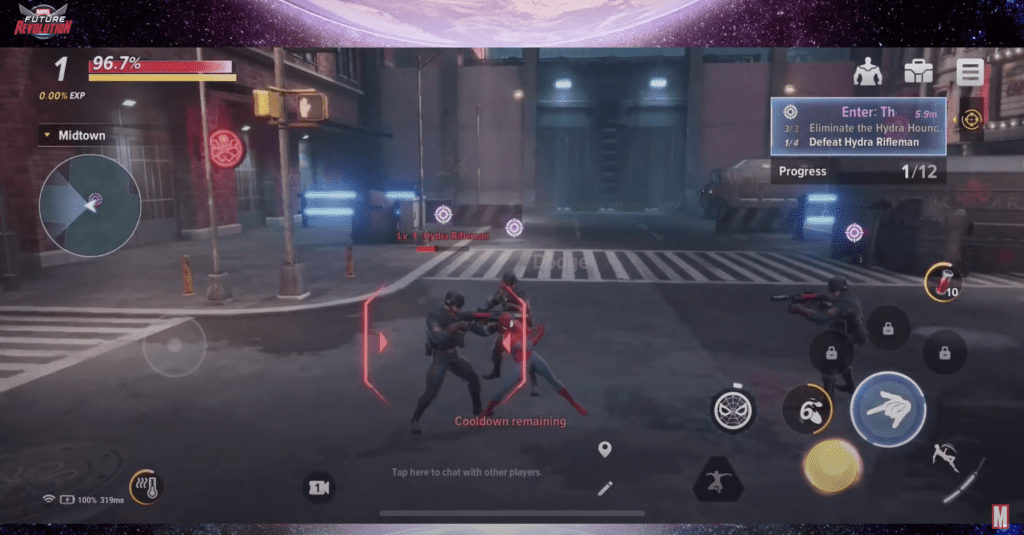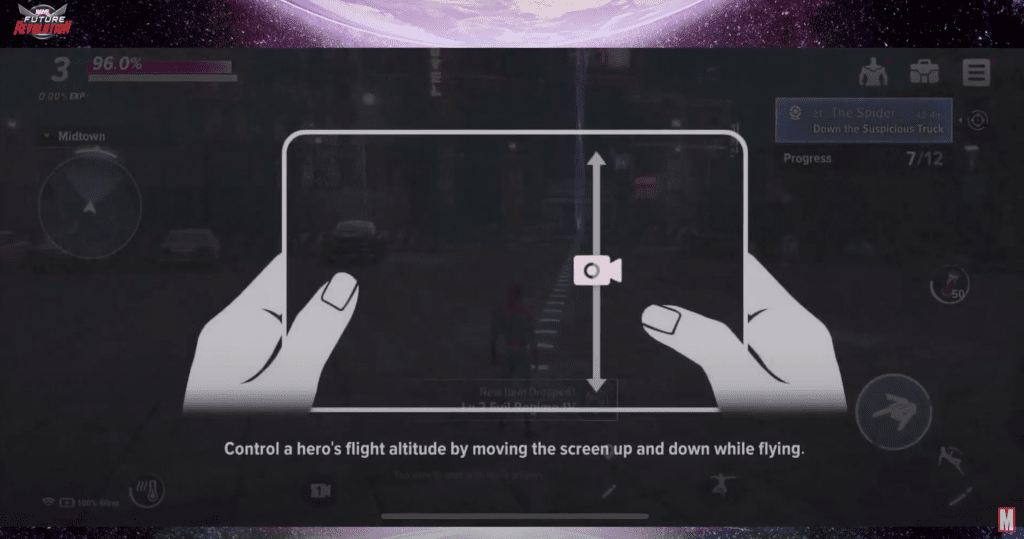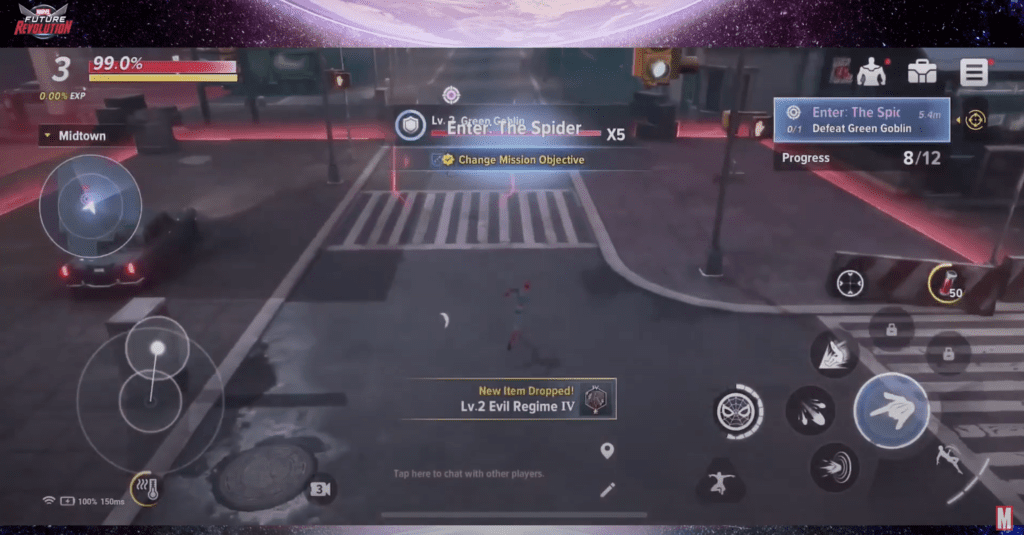 Locations
Marvel Future Revolution's featured locations are, in a word, impressive.
The list of locations included:
Hydra Empire / Hydramerica
Midgardia
New Stark City
Sakaar
Xandearth
PLUS: Omega Flight Headquarters HQ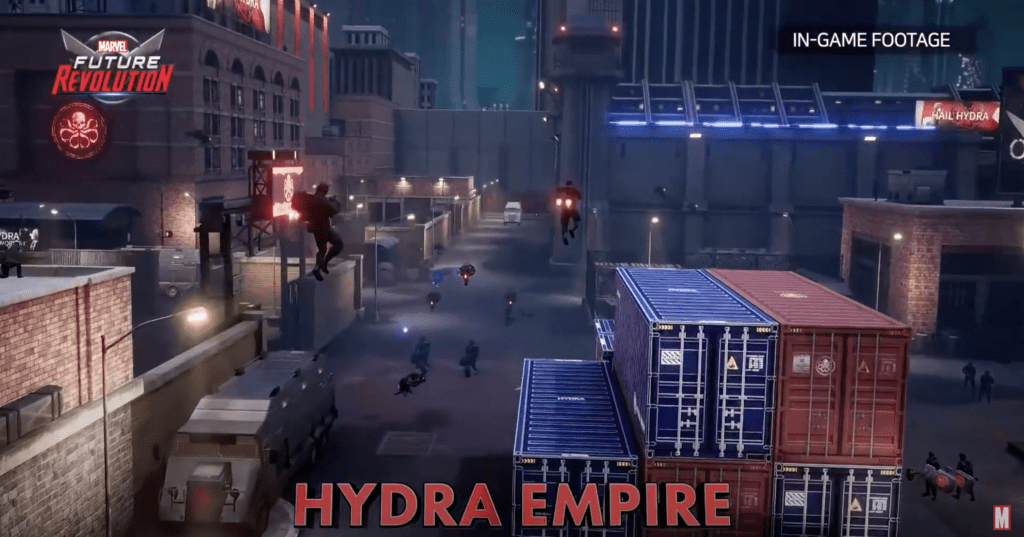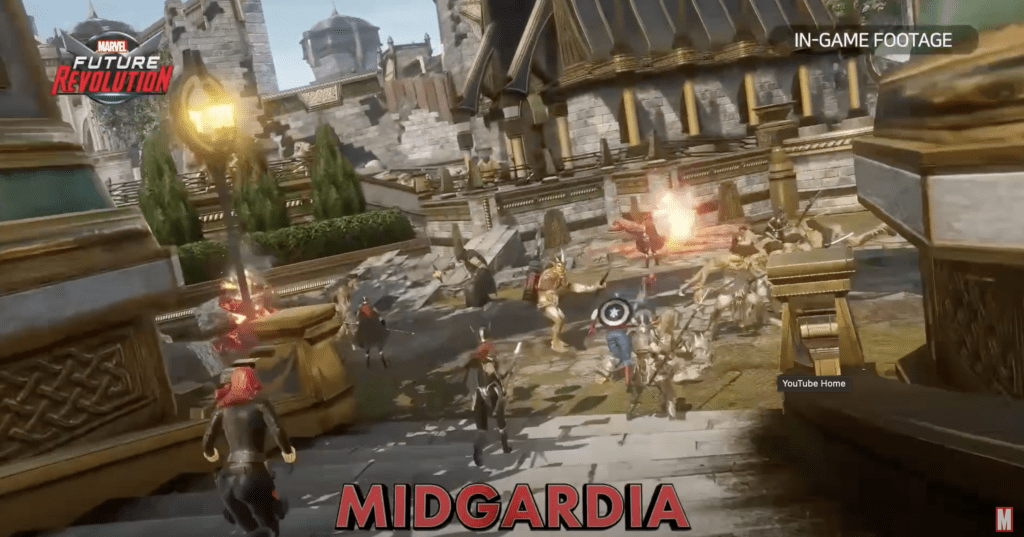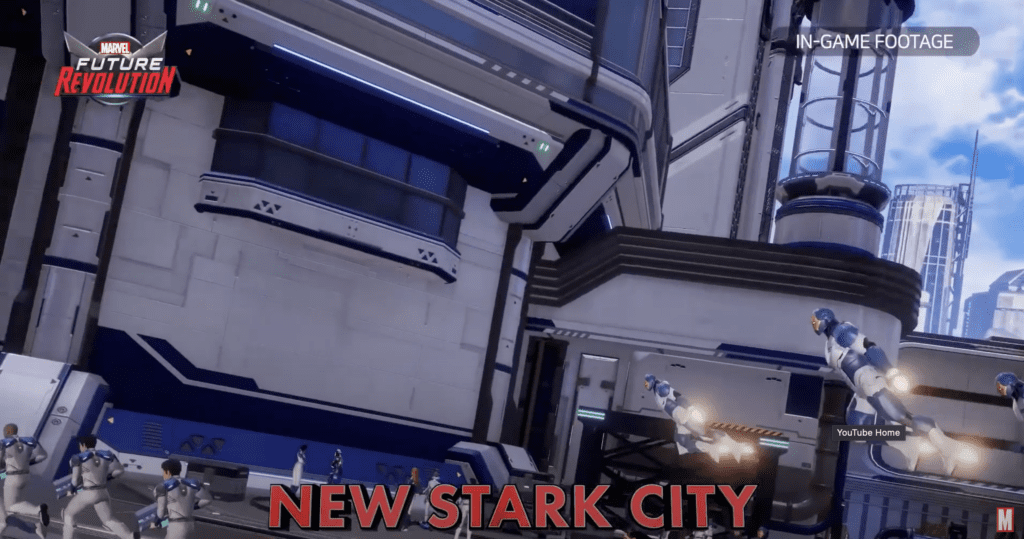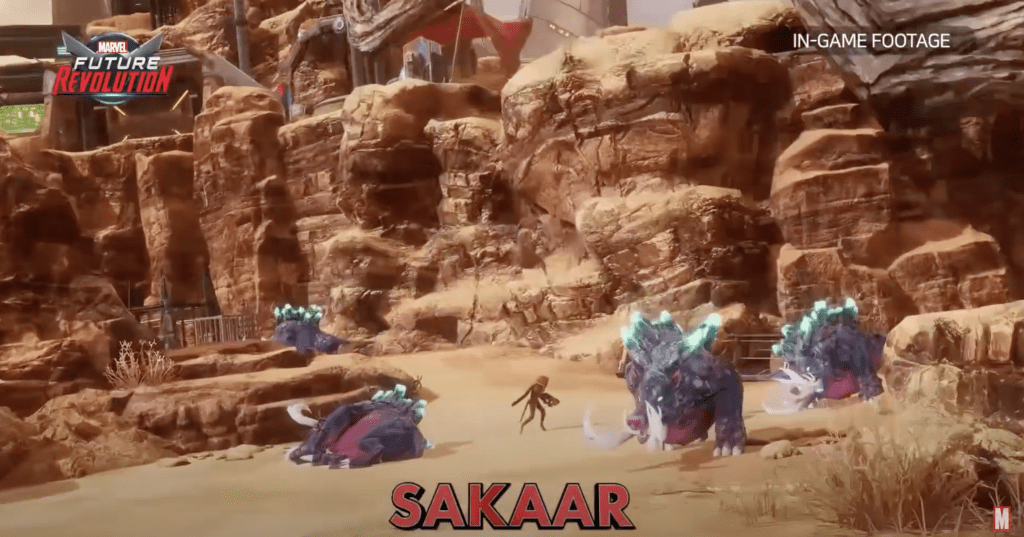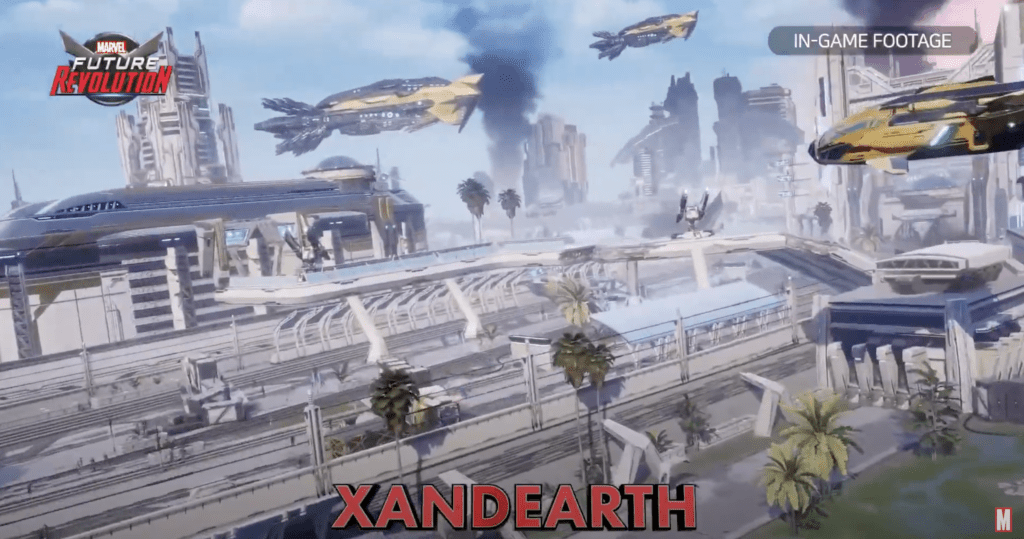 Characters
As with the locations and story/gameplay, so it goes with the characters, too. The list of playable characters available for MFR looks unbelievably awesome.
Some of the many Marvel superheroes included feature the following:
Black Widow (Avengers)
Captain America (Avengers)
Captain Marvel (Avengers)
Doctor Strange (Avengers)
Iron Man (Avengers)
Star-Lord
Spider-Man
Storm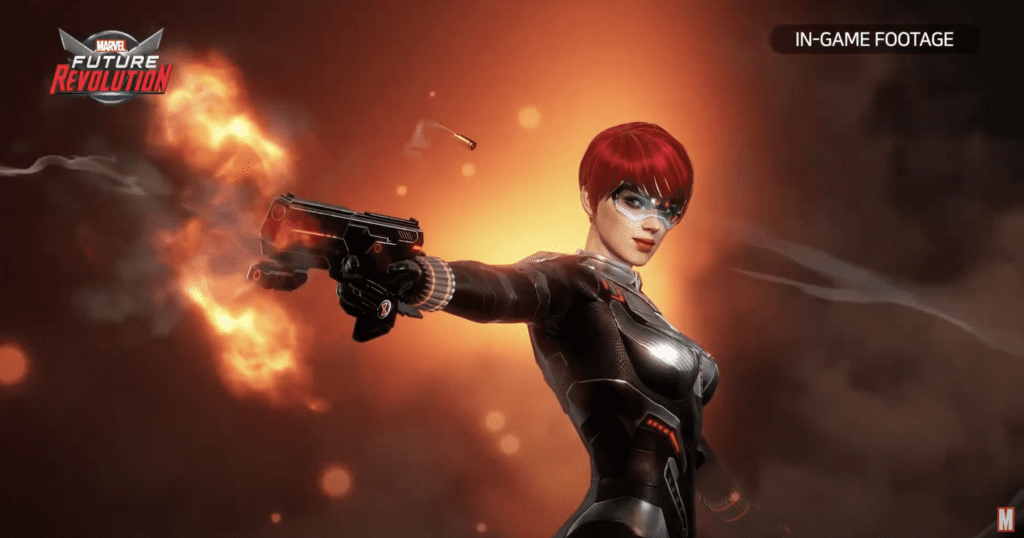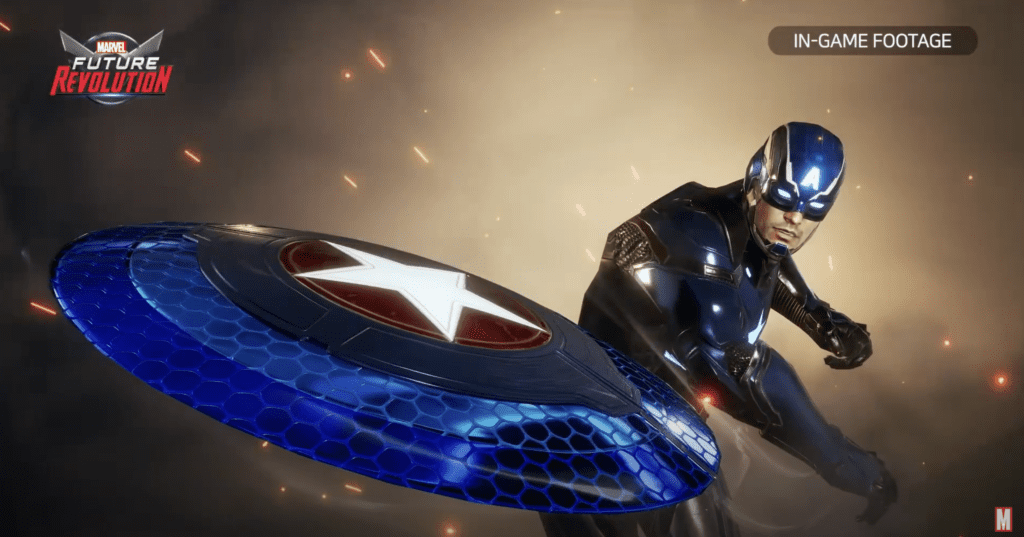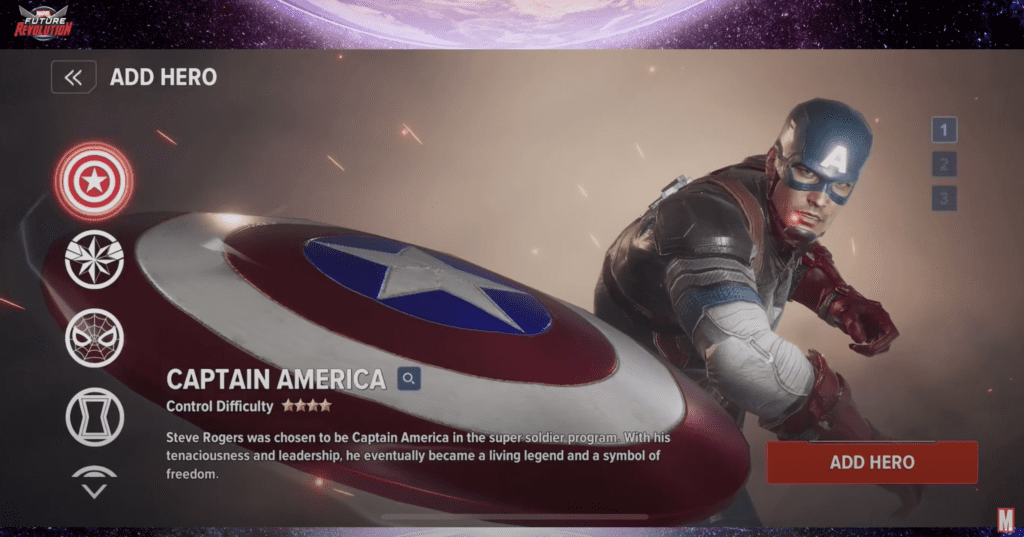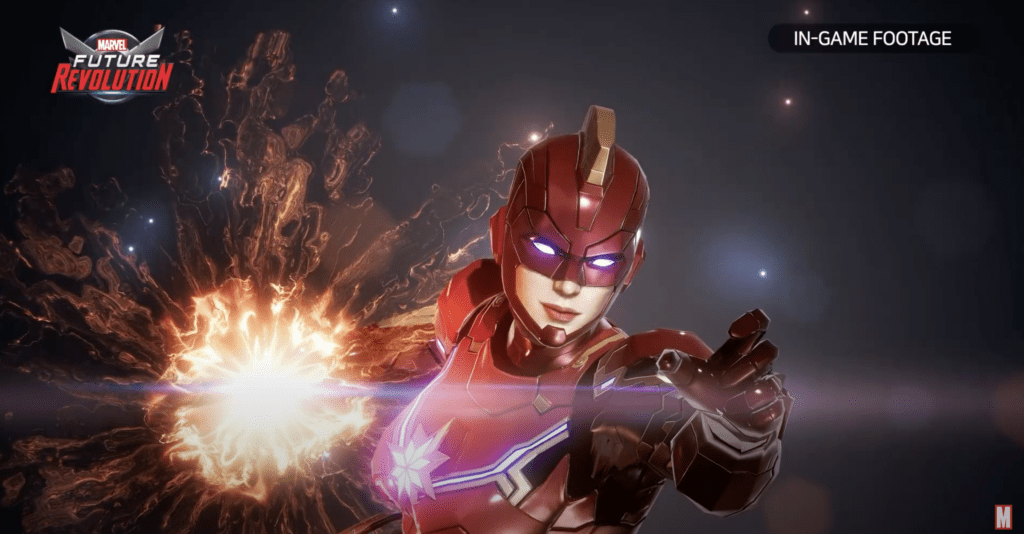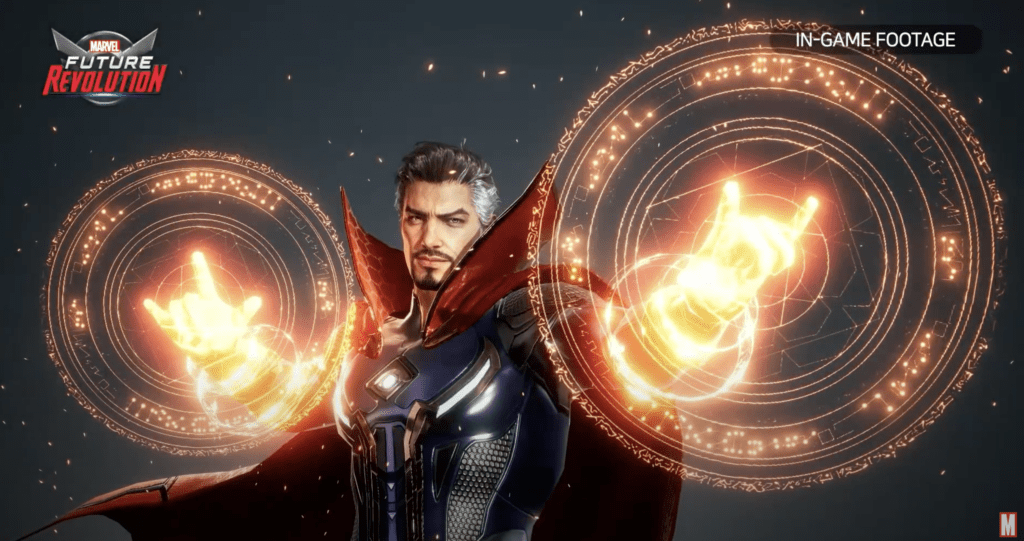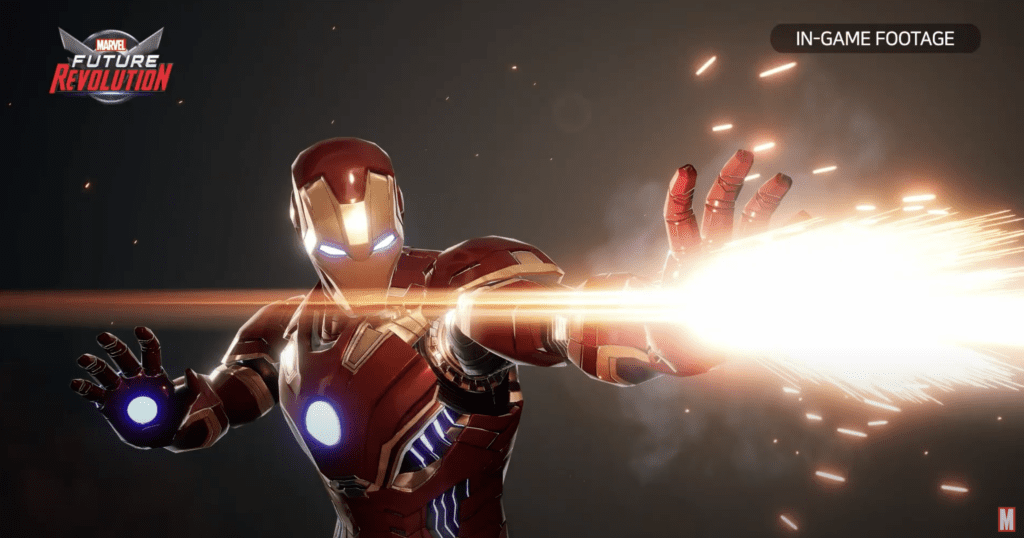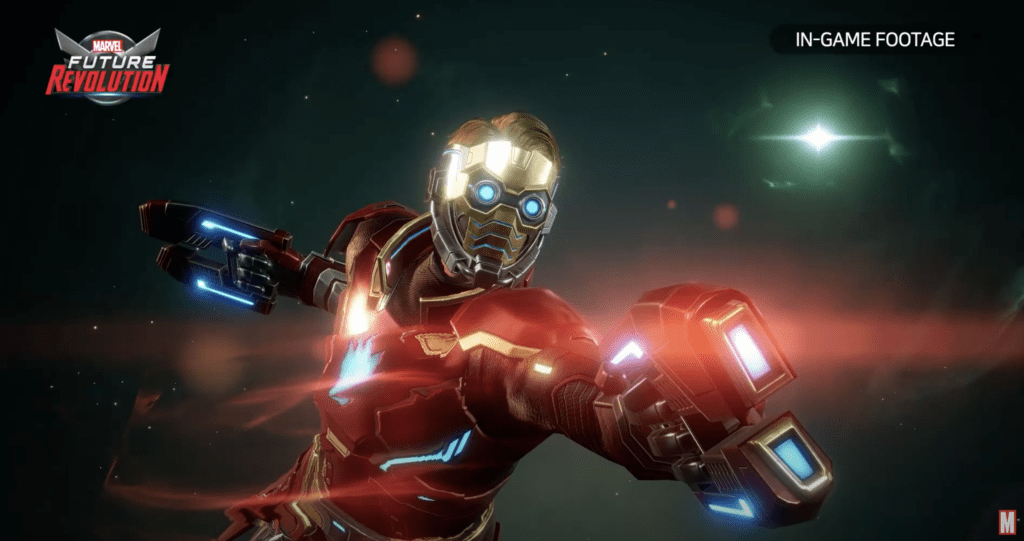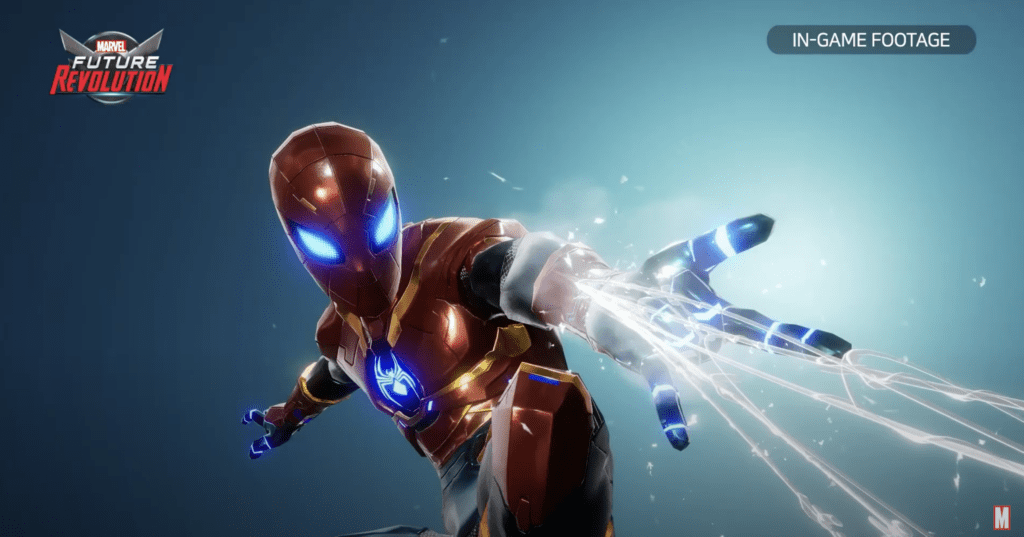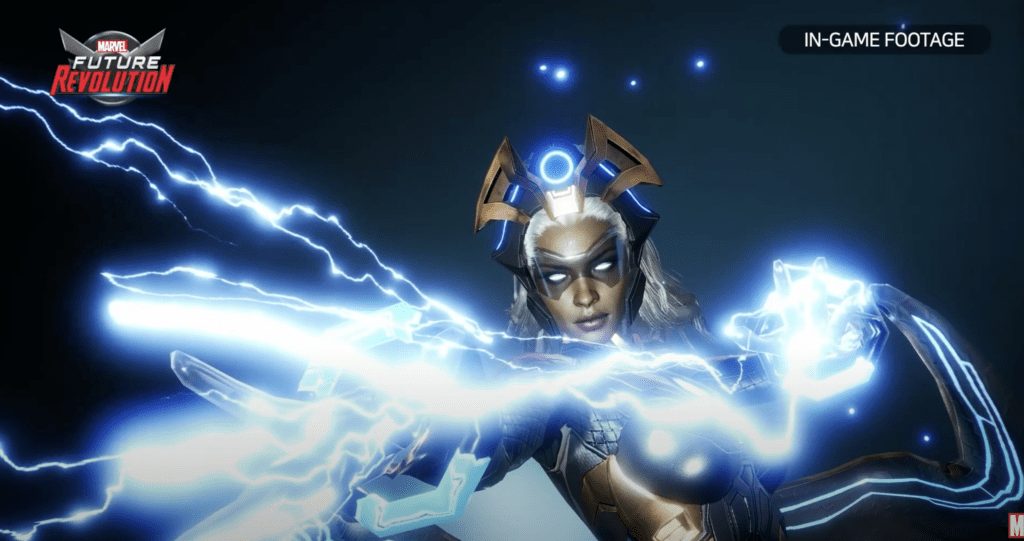 With that kind of location and cast list, it's going to be just about impossible to not find something you love.
What Do You Think?
What are your thoughts so far about Marvel Future Revolution?
Let me know in the comments or social media @disfordisney_.
Have a marvelous day!
Keep Reading
Ironman VR Trailer and Gameplay Demo for PlayStation
Share this post on your Facebook, Twitter, or Pinterest page with the easy share icons below.
Neal Tucker is one of the world's most engaging Disney influencers, with thousands of views and responses across his blog, podcast, and social media profiles every month.
Get started with more D Is For Disney content here