With a company as globally popular as Disney, there's bound to be rumors that swirl from time time, such as the question that comes up surprisingly often, "Is Disney coming to Texas?" Or, another related (and more specific!) question that many fans ask is this one: "Is Disney coming to Austin, Texas?" With all the renewed interest around these rumors, we wanted to take a second and get all your Disney Texas questions answered. Here's everything you need to know.
Prefer audio? Listen to the podcast version of this article here: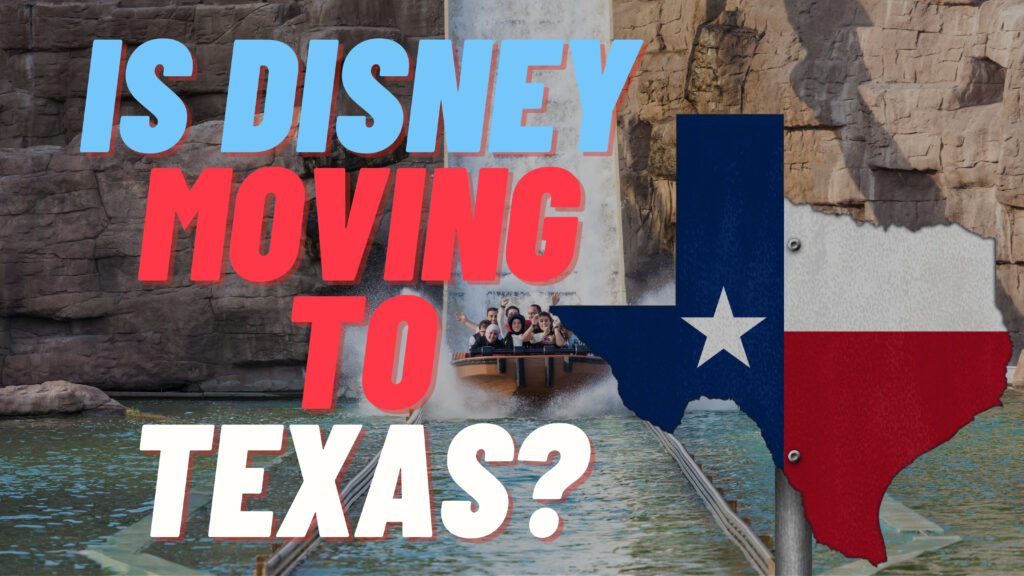 The Never-ending Disney Texas Rumor Mill
Over the years, plenty of rumors have made their way around the internet about Disneyland.
People also say that Disney might open a new Disneyland or Walt Disney World theme park in Austin, Texas, to be exact…
And why shouldn't fans want another Disney Park?
What a great idea!
A Disney theme park in the middle of one of the biggest states in America?
Sign us up today!!
Is Disney Coming to Texas?
But, while that would be super fun…
Yes, there have been tons of ideas swirling around the Disney rumor mill for years now.
And yes, it would be a blast to have another Disneyland or WDW in the USA.
But, there's a solid answer to this particular question, and here it is…
Is Disney coming to Texas? No, Disney is NOT moving to Texas, including Austin, Dallas, or anywhere else in the state of Texas. There are no public plans from The Walt Disney Company for moving Disneyland or Disney World from California or Florida to Texas.
Did You Know There's An Abandoned Disney Theme Park?
Why isn't Disneyland moving to Texas? For one, not only would this make zero sense financially, it would also be a logistical nightmare. It would make more sense to simply start up a brand new park and leave the existing theme parks where they are.
How Do We Know Disney Is NOT Moving to Texas?
If you're still skeptical and have your hopes set on Disney moving to Austin, Texas, or somewhere else in the Lone Star State…
Then here are some other sources that have debunked the Texas Disney rumor:
In other words, it basically all started as a big satirical joke from Uncle Walt's Disney satire website.
On Uncle Walt's Facebook page, it even says, "All stories internally peer-reviewed for minimum 17% accuracy."
Walt Disney's Private Plane: Forgotten History at Disney World
This is clearly both hilarious and intended to help people understand that their content is not meant to be taken as a fact, but as a joke.
And there you have it!
For now, there are no plans to move Disneyland to Austin or Dallas or anywhere else in Texas. Sorry, Texans! For now, you'll just have to visit Anaheim or Orlando… 🙂
Have a magical day!
You Need to See This Next
Share this post on your Facebook, Twitter, or Pinterest page with the easy share icons below.
Neal Tucker is one of the world's most engaging Disney influencers, with thousands of views and responses across his blog, podcast, and social media profiles every month.
Get started with more D Is For Disney content here