Leave it to Disney to not only produce the best streaming platform in the history of humanity, but to also add to that with a full day devoted to it: that's Disney Plus Day 2021, and it's officially been announced for this year. Follow along for all the fun details, what (and when) to expect, and the biggest surprise of all…the streaming premier release date of Shang-Chi and the Legend of the Ten Rings!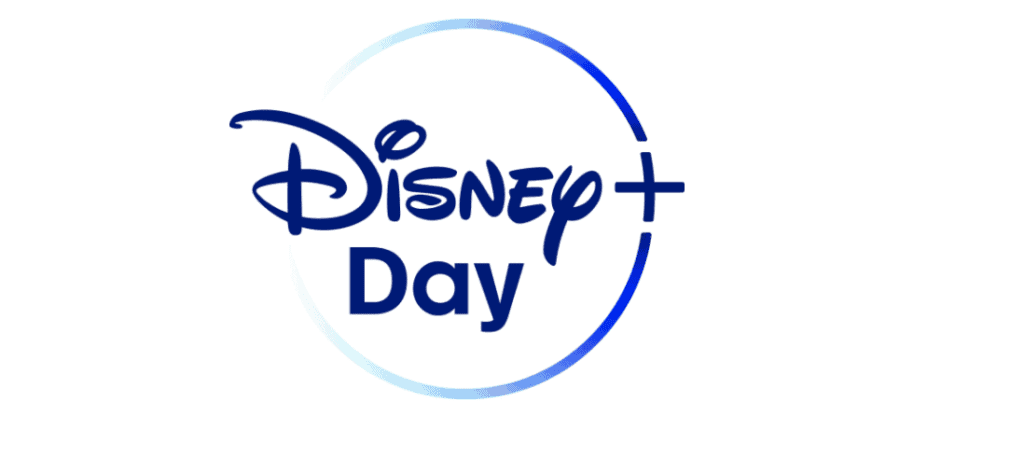 What Is Disney Plus Day?
Before we get into all the fun details of what Disney+ Day 2021 has to offer…
Let's take a second to explain what Disney Plus Day even is!
So…
What is Disney Plus Day? Disney+ Day is a celebration of all things Disney Plus, for subscribers to enjoy brand new releases and content, and to experience the magic of Disney through Disney+ in an even bigger and more exciting way than ever before.
In other words, Disney+ Day is a chance for all us fans of Disney to watch great TV shows and movies on Disney Plus.
This even includes some of the most popular films right now, like Shang-Chi and the Legend of the Ten Rings of the Marvel Cinematic Universe (MCU).
Not only that, but ShopDisney.com will also reportedly (according to the official D23 website) have some amazing merchandise and offers for Disney lovers of all ages and fandoms.
When Is Disney Plus Day 2021?
Another super important question regards the actual schedule for Disney Plus Day 2021.
In other words, when is the Disney+ Day 2021 actually happening?
That way, we can all mark our calendars for the Disney Plus Date 2021, and set a hundred phone reminders to make sure we don't miss a single new streaming or merch opportunity!
So…
When is Disney Plus Day 2021? Disney+ Day 2021 is happening on November 12, 2021, which is the second anniversary of the launch of Disney Plus, as well as the same day that Shang-Chi and the Legend of the Ten Rings and Jungle Cruise both release on Disney+ for all subscribers to enjoy with their subscription.
What Comes Out on Disney Plus Day 2021?
As mentioned in the previous sections…
A LOT of stuff is coming out on Disney+ Day this fall.
Naturally, fans want to know exactly what's releasing on Disney Plus for the celebration.
Here is how The Walt Disney Company puts it on D23:
"
Disney+ Day Content Premieres from Disney, Pixar, Marvel, Star Wars, and National Geographic
Disney+ Day will feature content premieres from all of the marquee brands on service, including:
The streaming premiere of Marvel Studios' Shang-Chi and The Legend of The Ten Rings
The beloved Disney family-friendly adventure film Jungle Cruise, available to all subscribers
The new Disney+ Original movie Home Sweet Home Alone, a reimagining of the popular holiday franchise
An all-new original series of shorts from Walt Disney Animation Studios called Olaf Presents, which sees Frozen's beloved snowman retelling several classic Disney tales as only he can
The domestic Disney+ streaming debut of fan favorite shorts from Walt Disney Animation Studios including Frozen Fever, Oscar®-winning shorts Feast and Paperman, Oscar-nominated Mickey Mouse short Get A Horse! and more
An animated short film Ciao Alberto from Pixar, featuring characters from this summer's animated hit breakout film Luca
A new short from The Simpsons that pays tribute to Disney+'s marquee brands
The first five episodes from season two of The World According to Jeff Goldblum from National Geographic
A special celebrating the origins and legacy of Star Wars' legendary bounty hunter, Boba Fett
A special celebrating the Marvel Cinematic Universe on Disney+ with an exciting look towards the future
Dopesick, an original series starring Michael Keaton, which will be released in international markets as part of the Star general entertainment content offering
"
So, there you have it!
That's what we can all look forward to watching (ahem, bingeing!) on Disney Plus Day 2021.
Mark your calendars, and get ready to stream some magic!
Have a magical day!
Read This Next
Share this post on your Facebook, Twitter, or Pinterest page with the easy share icons below.
Neal Tucker is one of the world's most engaging Disney influencers, with thousands of views and responses across his blog, podcast, and social media profiles every month.
Get started with more D Is For Disney content here