Disney has acquired a lot of great properties over the years, including 20th Century FOX. This means that movies like the Ryan Reynolds action comedy Free Guy will end up on the Disney+ streaming platform. But that leaves one important question, "When is Free Guy streaming on Disney Plus?" Or, put another way, "When will Free Guy be on Disney Plus?" Here's the answer!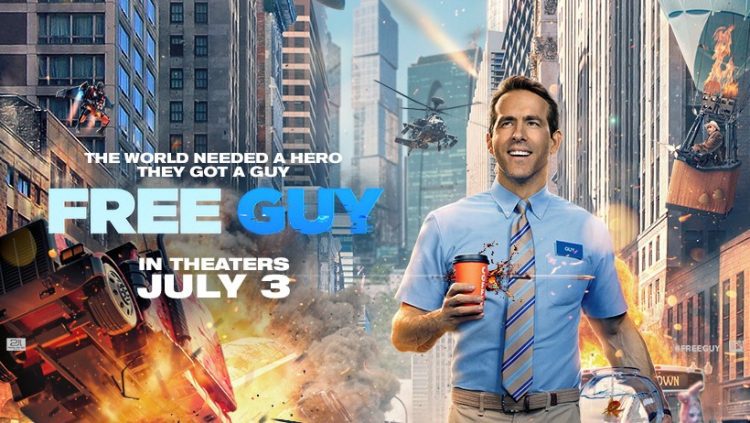 Will Free Guy Be on Disney Plus?
You probably already know that Disney acquired 20th Century FOX, which includes a whole host of amazing movies, TV shows, and more.
This also means that new movies from these studios can be made available to Disney fans around the world on platforms like Disney+.
One of the newest movie releases from 20th Century is Free Guy.
The movie is an action-comedy featuring Ryan Reynolds as Guy, an NPC ("non-playable character") in an open world video game, and Jodie Comer as Molotov Girl.
Other open-world video games include such popular titles as Grand Theft Auto (GTA), Assassin's Creed, and many more.
With all this in mind, the question of when such movies and shows like Free Guy will actually be available to stream comes up quite often (like here, here, and here).
So, that's the first question.
Now, with that out of the way, let's take a look at the second one.
When Is Free Guy Streaming on Disney Plus?
The other big question that people ask a lot is one having to do with the timing of the release.
As you can see in the screenshot below…
Free Guy isn't even showing up in search results for pre-release on the American version of Disney+ right now, as of late Sept. 2021.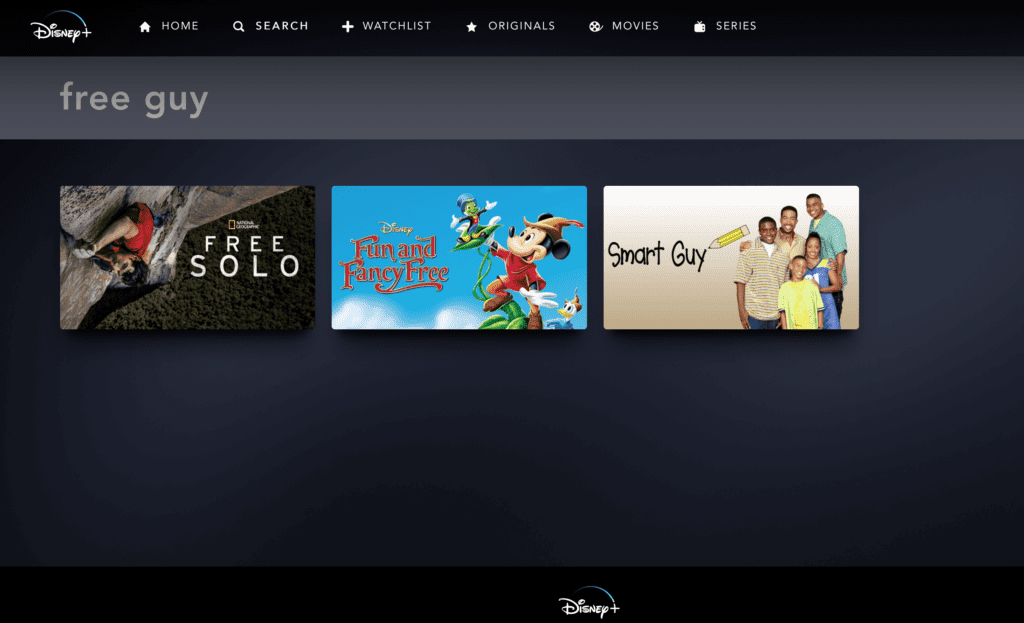 Which leads us to this big question:
---
When is Free Guy streaming on Disney Plus? Free Guy will be available to watch on Disney+ in the United States on February 23, 2022, after its 45-day big screen run in movie theaters and its streaming run on the HBO Max platform.
---
For my British readers, you're also in luck! Check out your streaming date for Free Guy below:
When will Free Guy be on Disney+ in the UK? It will be available to stream on Star (Disney+) in the United Kingdom (UK) on September 29, 2021.
Why Will It Take So Long to Stream on Disney Plus in the US?
This is another great question, and the answer is pretty straightforward in one sense, but also tricky in another.
All of this has to do with the licensing and distribution agreement between 20th Century and HBO, actually.
Here's how Disney CEO Bob Chapek describes it in Variety:
"We acquired ['Free Guy'] under a different distribution assumption and set of agreements," Chapek said. "We don't have the degree of freedom to do [a Premier Access release] on 'Free Guy.'"

Variety Magazine
That's the main reason why Free Guy will take so long to reach Disney Plus — in the USA, specifically.
So, folks, there's all the news and updated details we have on the Disney+ streaming release for Free Guy in the US (and the UK).
When updates happen, we will be sure to let you know right here.
Have a magical day!
You Should Read This Next
Share this post on your Facebook, Twitter, or Pinterest page with the easy share icons below.
Neal Tucker is one of the world's most engaging Disney influencers, with thousands of views and responses across his blog, podcast, and social media profiles every month.
Get started with more D Is For Disney content here